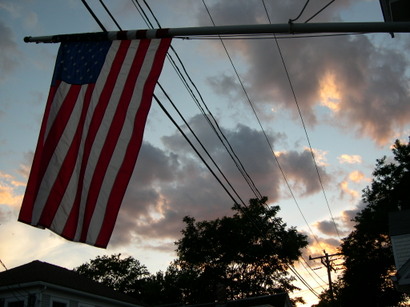 "I'm not naive about my country. My country is definitely not always right; my country has at times been terribly wrong. But I know this about Americans: We don't set out to kill innocent people. We don't cheer when innocent people die ...
We may have the power of a giant, but we also have the heart of a good and generous people, and we will get through this. We will grieve for our dead, and tend to our wounded, and repair the damage, and tighten our security, and put our planes back in the air. Eventually most of us, the ones lucky enough not to have lost somebody, will resume our lives. Some day, our country will track down the rest of the monsters behind this, and make them pay, and I suppose that will make most of us feel a little better. But revenge and hatred won't be why we'll go on. We'll go on because we know this is a good country, a country worth keeping.
Those who would destroy it only make us see more clearly how precious it is," - Dave Barry, September 13, 2001. Those sentiments are precisely why I view the introduction of torture as American policy as a victory, and not a defeat, for al Qaeda.