Rod and Todd Flanders Nightware
by David Weigel

Yes, "Armor of God" PJs, inspired by Ephesians 6:10-18. It's a wonder how goofy you can dress your kids when you're homeschooling them.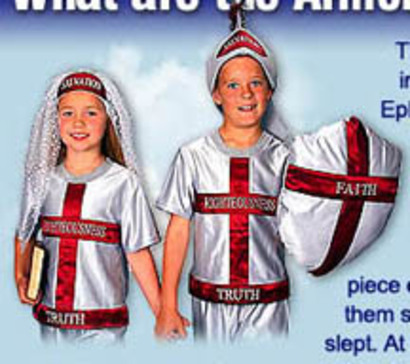 The whole Armor of God Pajama set will help your children to depend on God to protect them from their fears, doubts, and uncertainties at night so their sleep can be restful and peaceful.
Wouldn't Batman PJs have a similar impact, without the Christianist* "please beat me up" overtones? The Anna and Samuel dolls are cute enough, though.
Via Kathy Shaidle.

*I am under contract to use this term at least twice a day.