Israel's Other Rocket War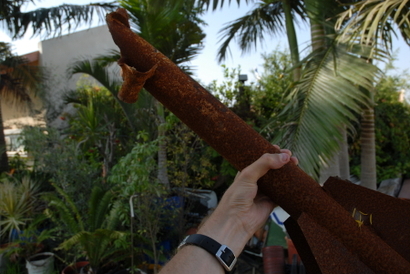 by Michael J. Totten
SOUTHERN ISRAEL, NEAR GAZA Israel's other war-without-a-name in the summer of 2006 is eerily similar to the one in the north, the one that got all the attention, against Iran's proxy militia Hezbollah in Southern Lebanon.
Palestinian terrorists kidnapped the young Israeli soldier Gilad Shalit just across the border from Gaza and ramped up their Qassam rocket attacks against civilian targets in Israel.
Shika Frista and his friend Zvika took me to Kibbutz Alumim, where Zvika lives with his family, and showed me some of the rockets that landed in and around the community recently.