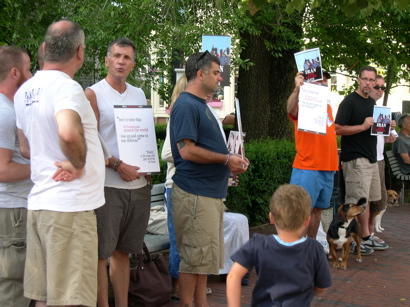 A small but distinguished band of men and women joined me in Ptown for an hour this evening. The beagles came, rendering the vigil less than completely silent, but we made our quiet point. A constant stream of street traffic kept stopping to look, frown, gasp, and occasionally asking for information. Writer Michael Cunningham came; the artists Chet Jones and Denny Camino and photographer Norma Holt came. And then a few of us wandered up to the tea dance to remind the revelers that others aren't so lucky. Below is a photo of a more boisterous rally in Vienna.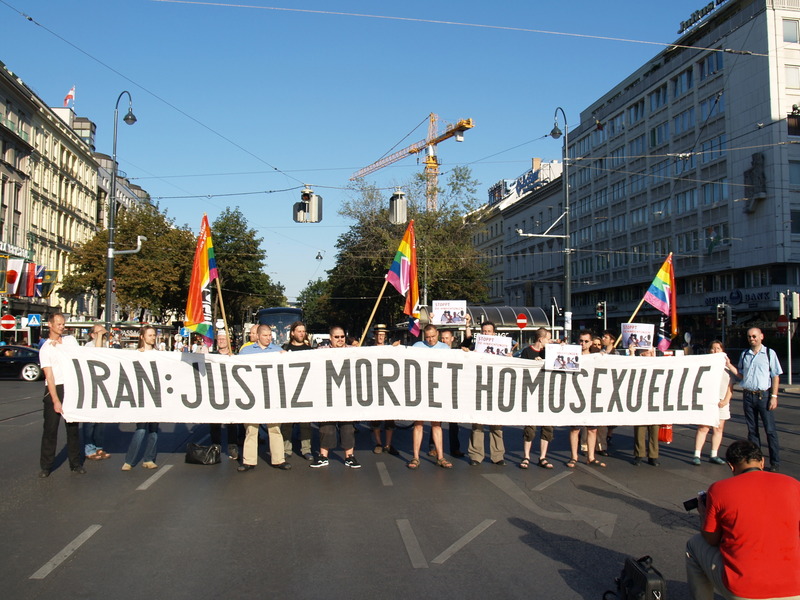 Here's a scene from Moscow: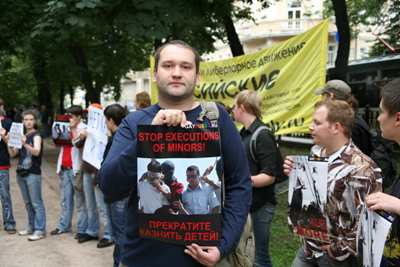 If you have other blog reports from the other 24 vigils, please send them to me with info. Meanwhile, the plight of gays in Iraq worsens.