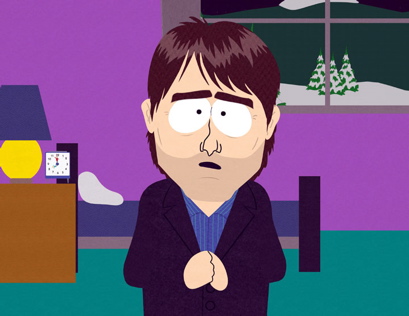 Great news! The South Park episode banned in Britain and pulled by the cowards at Viacom is up for an award:
One of the Emmy nominees for best animated program is the episode of "South Park" that's said to have angered Tom Cruise and Isaac Hayes. The episode called "Trapped in the Closet" implies that Cruise is gay and makes fun of Scientology.
There is a God. And he isn't Xenu.