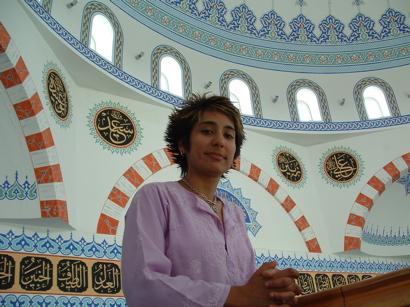 There are signs of reform in Islam. Check out my friend Irshad Manji's encouraging news here. (She's in the photo above.) Money quote:
Two weeks ago, I joined 99 other "Muslim leaders of tomorrow" who gathered in Copenhagen to debate how Islam and the West could enrich each other. We came from the United States, Canada, Australia and across Europe. Brace yourself, the statements made may shock you:

Man from the Netherlands: "We, as Muslims, need to look in the mirror instead of blaming everybody else!"

Woman from Germany: "I don't have an identity crisis. I'm Western and Muslim and grateful to be both."

Organizer from the United States: "None of my fellow Americans signed up to speak about integration. They don't see it as their priority. I think this means Muslim immigrants have it better in the U.S. than in Europe."

Imam from Britain: "The minute a woman becomes an imam, I will be the first to pray at her feet."
Patience. Courage. Criticism.