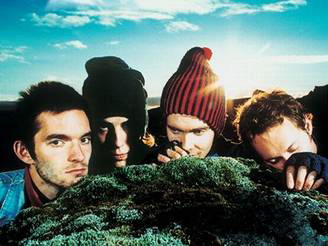 A reader writes:
I'm sure you're getting a lot of e-mail along these lines, but have you really only just discovered that video? They have some other terrific ones, as I'm sure you've seen on YouTube. I think my favorite is the video for Glosoli, which came off their most recent album. It's one of the best visualizations of 'growing up' that I've ever seen.

Another great Sigur Ros visual - although not created by them - happens during the last few minutes of the movie Vanilla Sky. I know how you feel about Tom Cruise and the quality of the movie is debatable, but the last few minutes are astonishingly beautiful mainly due to their amazing music.

As a side note, the band's lead singer Jonsi Birgisson is gay, which I'm sure had an impact on the Vidrar video.
Anyway, I'm sure you're hearing from Sigur Ros fans all over the place about how great they are. Hope you join our ranks.
Actually, an old friend of mine introduced me to them a while back. But I'd missed their videos and am only beginning to listen to more. Transcendent, beautiful stuff.