The View From Your Window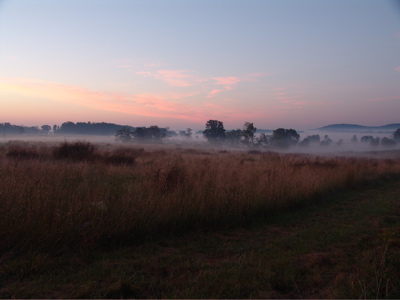 South Union, Kentucky, dusk.
This feature is officially over, but I had so many sublime or touching submissions that I didn't post I'm going to publish a few of the remainders over the coming weeks, every now and again. Please don't send me any more. It took most of my weekend to download and organize just the hundreds I received. I now have one week's worth of images from around the world - an astonishing display of the web's power and diversity. When I get a minute, I'm going to find a way to gather them all together and publish them somehow - either on the web or on paper. So stay tuned.