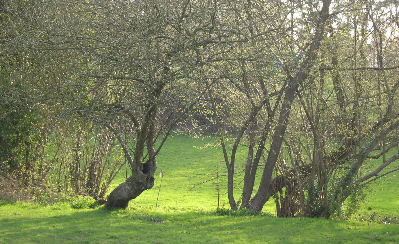 I have a strange personal history, as far as home is concerned. 21 years continuously in England; 21 years and a bit continuously in America. When I go back and see my old friends and family, I see them move on, age, or mature perhaps more clearly than if I were there all the time. But some things stay eternally the same - especially the countryside I grew up in as a boy.

I don't think of myself as a product of a rural place. But I see now that I was. As a child and teen in the fields and woods of Sussex, I spent much of my salad days in the terminally damp, intricate rural beauty of England's deep south. My brother just bought a house ten minutes' walk from where we grew up. It's pictured below - dating from 1575. When my altitudinous spouse-to-be walked in, it was like Gandalf at Bilbo's. It's not quite full spring in England yet, but the daffodils are out, the fritillaries and primroses blooming (see above), and on one day out of nine, we even saw sun. I was able to show my other half this lovely little place. Thanks to the miracles of digital photos and blogs, I can now share it a little with you.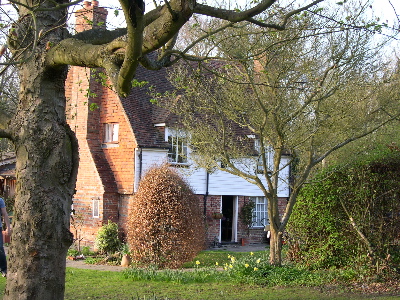 We want to hear what you think about this article. Submit a letter to the editor or write to letters@theatlantic.com.