The question before the House, as it were, is not a legal one, it seems to me. The question is an ethical one. The president cannot, technically speaking, "leak" classified information for the simple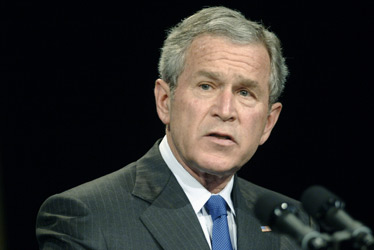 reason that if the president decides to declassify it, it's no longer "classified," and therefore becomes not a "leak" but a "disclosure." As a debater's point, this is pretty damn airtight. But it's also a little disturbing. Let's say a president has a political beef against a covert CIA agent. And let's say he outs that agent for political purposes. I'm not saying we have hard evidence this has happened in the Plame case - we don't at all - but let's posit such a hypothetical case. Legally, the president's in the clear. Constitutionally, he's in the clear. But ethically: surely not. In fact, ethically, it seems to me, he would be acting in a way that could well lead to Congressional censure or even impeachment. You don't treat spies' cover as tools for your Beltway push-back.
That's not what we know in this case. In this case, we're merely talking about the following set of circumstances. A president is challenged in his public account of pre-war intelligence. The president authorizes a selective leak of classified information to rebut the challenge. He selects only those parts of the classified information that supports his case, and omits the rest that actually show parts of the government disputing his case. He authorizes the veep to authorize Libby to give the selected information to a pliant reporter for the New York Times. Meanwhile, his public statements reiterate an abhorrence of all unauthorized disclosure of classified information.