Beyoncé Tickets Are the New Status Symbol
Securing a spot at a concert these days can feel like an extreme sport, which has created an artificial hierarchy among fans.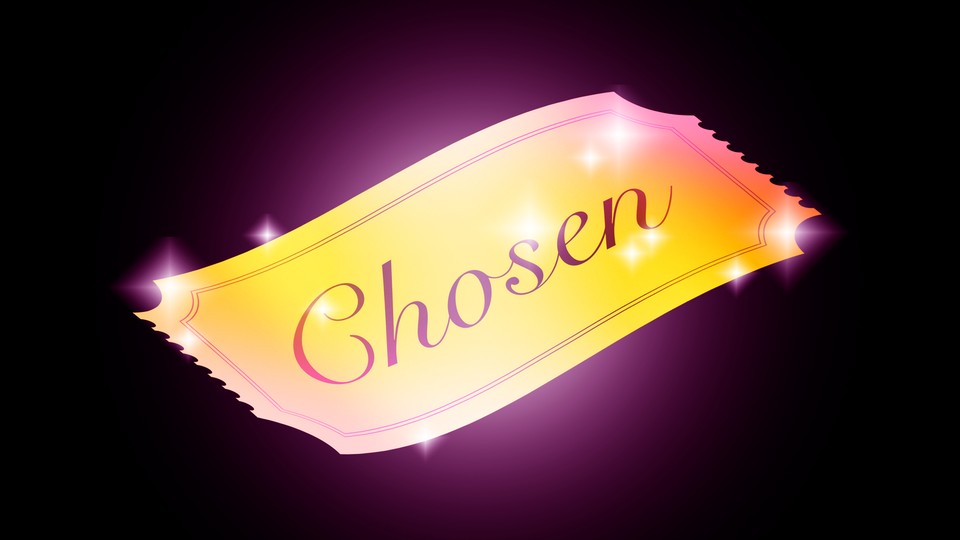 On his TikTok account, the comedian Kalen Allen diligently documented his roller-coaster journey to securing tickets to Beyoncé's upcoming Renaissance world tour. His second update came with the news that he hadn't been selected for an access code in Ticketmaster's "Verified Fan" presale lottery. He returned in his third update with renewed vigor and a different strategy. By the final update, Allen had achieved success: He'd purchased a $3,757 ticket that came with a $556 service fee.
Although Allen's seat (in risers on the actual stage) isn't a typical one, his experience buying Renaissance tickets is quite similar to those of millions of other Beyoncé fans. After the tour dates were announced on February 1, Ticketmaster reported that the demand for the first group of tickets set to go on sale was 800 percent higher than the supply, prompting Beyoncé to add additional concerts to the schedule. The vendor set up the "Verified Fan" presale registration, which, it had said previously, was supposed to ensure that more tickets go to fans than to bots, even though it didn't guarantee that everyone who signed up would obtain a ticket. What resulted was the sort of ticket-buying frenzy that's become commonplace after announcements of big tours by marquee acts. A curious side effect of this internet-age steeplechase is the creation of an artificial hierarchy among fans: the haves and the have-nots.
To help you fully grasp the panic and anxiety that a die-hard fan might have endured while trying to purchase Renaissance tickets when they first went on sale, let me walk you through the process: Interested parties registered for the presale and were either accepted into the lottery or put on a waitlist. Those fortunate enough to be selected received a special code. Shortly before the on-sale time, they entered a virtual waiting room and, at the moment tickets became available, were placed in a queue, where they might have been behind tens of thousands of other people. Finally, after waiting maybe an hour (or two, or more), customers were taken to the stadium map, where they were shown the available tickets. From there, a countdown clock started, and they had just a few minutes to make a purchase. Adding to the chaos was Ticketmaster's occasional adoption of dynamic pricing—a model commonly used for airline bookings or by ride-hailing apps such as Uber and Lyft—where costs shift based on market demands: If fans refreshed their page or if a glitch occurred in the middle of their purchase, for instance, they might find that the price of their seats had gone up significantly. Fans strategized about how to snag a seat—accessing the Ticketmaster site on multiple devices, considering shows in different cities and countries—in hopes of figuring out the right combination of presale code, venue, and price point. And this is to say nothing of the madness of the general-population sales, which have so far taken place only in certain locations.
Given those gymnastics, actually obtaining a ticket to the Renaissance tour has become a badge of honor. Ticket holders aren't just in store for a once-in-a-lifetime event with a remarkable performer; they have also proved their worthiness, in many cases by navigating obscene technological obstacles and shelling out a premium for the privilege of attending. Social media is filled with people showing off their prized acquisitions with the same sheen of pride that comes from wearing an I Voted sticker. Ticketmaster, for its part, encourages that notion of accomplishment, sending confirmation emails that read, "You Got 'Em. Let the Anticipation Begin," and retweeting people celebrating their purchase. The not-so-subtle message: Congratulations on your entry into an elite club.
The tour's astronomical sales—projected to garner upwards of $275 million, a record for Beyoncé as a headliner—are a clear testament to the loyalty of the Beyhive. But the reach of Beyoncé's Renaissance era has extended far beyond her hard-core fans. The album has been a mainstay in clubs and on TikTok, almost ubiquitous even seven months after its debut. And anticipation for the tour has been high since the project was released with a limited press run and no music videos. One could argue that hunger for Beyoncé visuals has increased excitement for the tour, her first solo circuit in more than six years. But it could also be as simple as FOMO—even her new and casual fans have decided that this tour will be so culturally significant that they simply cannot miss it.
That backdrop has provided the perfect opportunity for Ticketmaster to profit. The vendor, which is owned by the entertainment company Live Nation, is the official seller for many major acts (including Taylor Swift, BTS, and Bruce Springsteen), and it faces little competition in the arena. In a recent congressional hearing probing the legality of the alleged monopoly, the musician Clyde Lawrence said, "Most of the issues we face stem from the fact that Live Nation/Ticketmaster often acts as three things at the same time—the promoter, the venue, and the ticketing company." Live Nation Entertainment's president and CFO, Joe Berchtold, testified that allegations that the ticketing markets are less competitive today than they were at the time of the Ticketmaster merger are "simply not true" and that Ticketmaster itself does not set ticket prices or determine how many tickets go on sale. This climate has resulted in a hypercompetitive ticketing ecosystem for fans, where debates within fan bases over who has earned the right to attend a star's concert have escalated into all-out online wars about fan hierarchy. Arbitrary rubrics about who deserves a spot in the queue for Renaissance tickets are rampant; one TikTok user administered a trivia contest to assess who knows Beyoncé's discography best. The text overlay? "If you don't know, don't even say 'Renaissance Tour.'"
Ticketmaster's cutthroat model has changed concert culture for the foreseeable future, and the vendor will continue to thrive as long as fans' fear of exclusion persists. They can either dare to reject the company's complicated process and exorbitant pricing, or go through the gantlet to witness a global phenomenon they'll remember for the rest of their life. It's a tough, layered decision for many music lovers who are nostalgic for a simpler time. Appreciation of art shouldn't be restricted to those who are willing to jump through the most hoops for it. But until fans have more options, the social stratification they're experiencing—were you lucky enough to score a ticket, or were you edged out of the process entirely?—is our unfortunate reality.