13 Feel-Good TV Shows to Watch This Winter
The most comforting shows to watch during the coldest season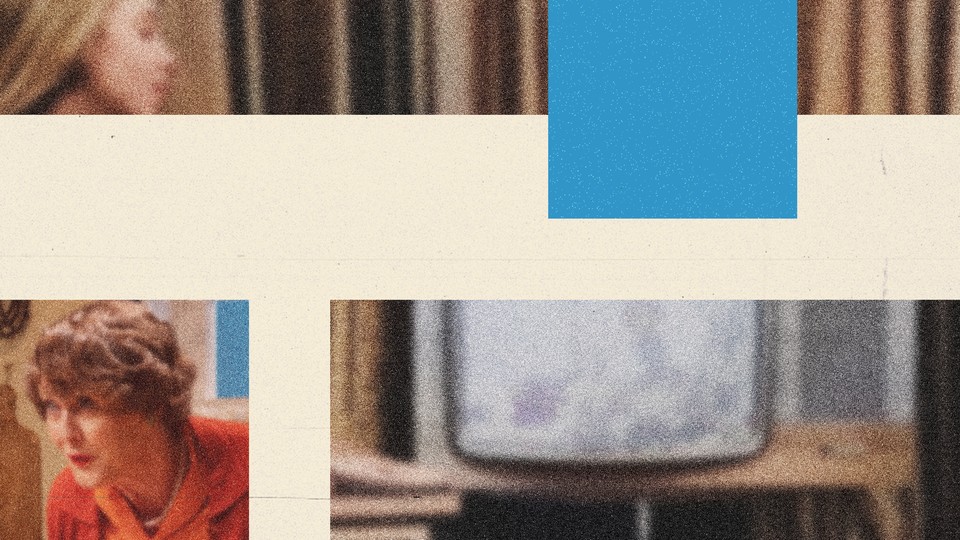 Call it the First Law of Winter Viewing: The colder the weather, the stronger the urge to watch something warm. Although there's nothing wrong with, say, returning to Stars Hollow for the umpteenth time or indulging in TV's bounty of feel-good programming for the new year, why not press "Play" on an unconventional—yet equally comforting—pick? Below, we've compiled a guide to under-the-radar shows and nostalgic favorites that are stuffed with heartfelt themes, soothing settings, and wholesome narratives. All are perfect for an evening curled up on the couch with a cozy blanket.
---
Underseen Gems
Single Parents (Hulu)
Shows about raising kids are nothing new, but this short-lived series from the New Girl creator Elizabeth Meriwether and her collaborator J. J. Philbin, about a set of single parents in the same town, boasts a fresh charm. The families form an unconventional, close-knit group, helping one another overcome struggles that can be unexpectedly mature for a domestic comedy. Many episodes follow the divorced dad Will's (played by Taran Killam) tentative return to the dating pool, and one of the best running gags involves the widower Douglas (Brad Garrett) treating his twin daughters like grown-ups. In some ways, with its breezy plots and youthful energy, Single Parents presents a soothing fantasy of parenting—a welcome rarity in a genre packed with tales of child-rearing woes.  — Shirley Li
---
Playing House (The Roku Channel)
When the heavily pregnant Maggie (Lennon Parham) discovers her husband's affair, her best friend, Emma (Jessica St. Clair), flies back to their Connecticut hometown and comes to her rescue. That premise wouldn't seem cheery enough for a comedy but for one unique asset: Parham and St. Clair's chemistry is thoroughly natural, shaped by years of being actual best friends after meeting in their early 20s. The pair previously parlayed their closeness into a sitcom called—what else?—Best Friends Forever. In Playing House, they capture more than just the amusing elements of an enduring connection. They also depict the alchemical magic between two women who know each other so well that they (literally) finish each other's sentences and anticipate each other's criticisms. Most of all, the duo rely on one another for immeasurable comfort, making their dynamic satisfying to watch.  — S.L.
---
Dash & Lily (Netflix)
Set in New York City at the height of the holiday season, Dash & Lily is a candy-cane-sweet rom-com and coming-of-age story, and an excellent advertisement for the Strand as a destination for unusual meet-cutes. Based on the young-adult novel by Rachel Cohn and David Levithan (who also co-wrote the equally adorable Nick & Norah's Infinite Playlist), the limited series follows the titular lonely teenagers as they leave each other messages inside the aforementioned bookstore; in the process, they end up falling in love. That courtship may sound implausible—and perhaps a tad frustrating, given all of the faceless flirting—but the show is fueled by its cast's charisma. Austin Abrams and Midori Francis are so winning as Dash and Lily that even the grumpiest of viewers will feel inclined to cheer them on.  — S.L.
---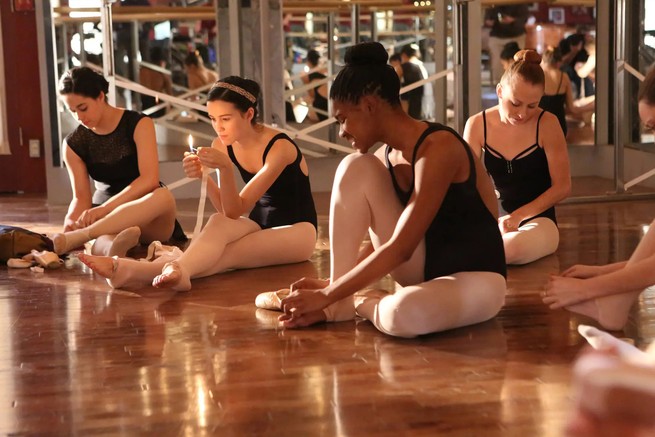 Bunheads (Hulu)
The writer Amy Sherman-Palladino's follow-up to Gilmore Girls may have lasted only one season, but the dramedy made the most of its brief run. Starring an incandescent Sutton Foster as a ballerina turned Vegas showgirl turned small-town ballet instructor, Bunheads combines Sherman-Palladino's signature rapid-fire dialogue and zany characters with a poignant story about the pleasures and perils of starting over. Foster's Michelle isn't just some cute dilettante leaping into a new career; she's genuinely committed to her craft and hoping to overcome her fear of failure. Her impulsive choices have led her to a small town where she barely knows anyone other than her late husband's steely mother-in-law (played by Gilmore Girls alum Kelly Bishop). Perhaps performing is still Michelle's calling, or perhaps teaching can take its place. Either way, Bunheads, like its heroine, is wacky, graceful, and utterly endearing.  — S.L.
---
The Fosters (Hulu)
When The Fosters debuted in 2013, it was the rare show to feature a queer couple at the head of a household. Even as the TV landscape grew more inclusive over time, the Adams-Fosters' journey—with their blend of biological, adopted, and foster children—continued to push past long-established storytelling boundaries. Over the course of its five seasons, the show sometimes veered into soapy territory, given all of the built-in teen angst. But it explored topics such as sexual and gender fluidity without ever coming across as a mandatory after-school special. The drama always kept its focus on how love and acceptance shape family dynamics, arguing that the characters could grow together in spite of the systemic forces that threatened to break their bonds. In other words, The Fosters had a warm heart—which is exactly what every family needs.  — S.L.
---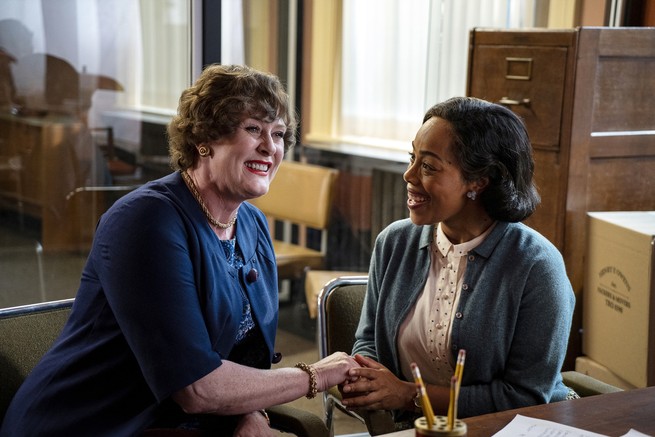 Julia (HBO Max)
If you're a fan of Frasier, potentially one of the coziest shows of all, you'll find an awful lot to like in Julia, Daniel Goldfarb's genial drama about Julia Child's journey from anonymous Boston housewife to TV superstar. Such as: David Hyde Pierce playing Paul Child. And: Bebe Neuwirth playing Julia's friend Avis DeVoto. Not to mention: food, wine, overblown French accents, and ludicrous pomposity. The cooking scenes offer much to savor, but I especially love Sarah Lancashire's performance as Julia—a slightly spikier and more complicated interpretation of the American icon than you might expect. The tone is largely charming, and Julia's success is obviously inevitable. But there's something gratifying, too, about the way the show focuses on her ambition to achieve something distinct for herself after a lifetime of being shut out, sized down, and boxed in.  — Sophie Gilbert
---
Wanderlust Watches
Down to Earth With Zac Efron (Netflix)
I'll admit I started watching Down to Earth not because I wanted to learn about sustainability and conservation efforts around the world, but because Zac Efron is so, you know, chiseled. But the travel show he's hosted for two seasons took me by surprise. The actor's earnestness makes even the most esoteric material approachable. He and his co-host, the author Darin Olien, are occasionally too rhapsodic about "wellness" concepts that could use more research, but their excitement over everything they encounter makes the show an irresistible binge. In one episode, they visit communities that live completely off of the land. In another, they sniff koala feces. The unpredictability of these adventures, along with Efron's infectious enthusiasm, is part of the fun: Whatever he's about to do, you know he's going to have a blast—and therefore, so will you.  — S.L.
---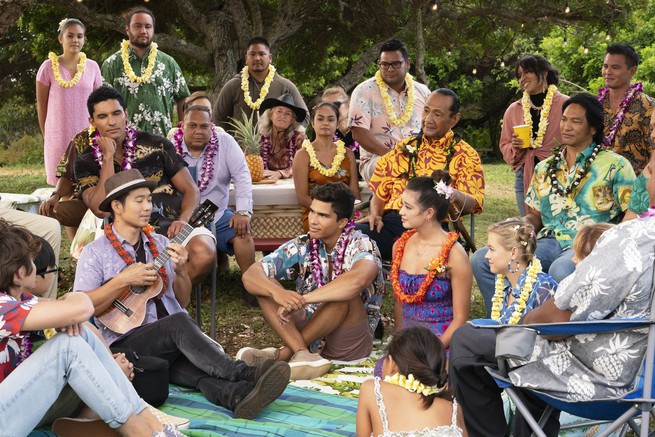 Doogie Kameāloha, M.D. (Disney+)
Reboots and spin-offs can sometimes read as formulaic fun, their stories and characters driven less by creativity than by small acts of rote translation. But this update of Doogie Howser, M.D., the sitcom about a teenage doctor that aired in the late '80s and early '90s, is energized rather than constrained by its source material. Doogie Kameāloha, M.D. refreshes the old story by, first of all, gender-swapping the lead character: The 16-year-old medical prodigy here is Lahela Kameāloha. (She is nicknamed "Doogie" because of the earlier sitcom.) The actor Peyton Elizabeth Lee carries the show, playing Lahela with a mixture of teenage exuberance and older-than-her-years wisdom. Lee and the rest of the cast also bring what you might call Disney Channel vibes: wholesomeness, eagerness, heart. And they deliver all of that against the backdrop of Hawaii. As viewers follow the adventures of Lahela, her quirky family, and her even quirkier best friend, Steph (played with wonderful melodrama by Emma Meisel), they also get treated to shots of white-sand beaches and plots that revolve around Hawaiian culture—education and escapism in one delightful package.  — Megan Garber
---
Aerial America (Smithsonian Channel)
The premise does not seem terribly promising: Aerial America, as the name suggests, features vistas of the country shot from cameras mounted on planes and drones. Although the sights are the initial selling point, the narration is what gives the show its power. Episodes typically focus on a single state or region and offer capsule documentaries of the area at hand; as the camera sweeps over landmarks such as the Grand Canyon (huge) and Plymouth Rock (tiny), the voice actor Jim Conrad shares bits of history both recent and ancient. Some of the details are familiar; some are mildly surprising; some are of the fun-fact variety that, I will admit, I have brought up in (nerdy) conversation. Your mind probably won't be blown by the show, but as you enjoy your bird's-eye view, it might well be soothed. From above, it turns out, is a wonderful way to see—and re-see—the country.  — M.G.
---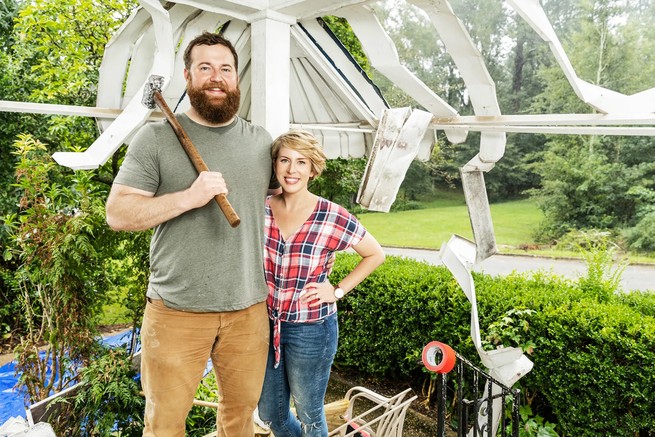 Home Town (HGTV)
The shows of HGTV sometimes operate like works of fiction: The fantasies of house flipping and extreme renovations—treating homes as ducklings made swiftly into swans—tend to ignore what those interventions can do to the places beyond the property lines. In Home Town, though, the projects are as much about community-building as they are about aesthetics. The husband-and-wife team of Erin and Ben Napier restore houses in Laurel, Mississippi, a small town that, the show suggests, has seen better days. Ben, a craftsman, focuses on structural improvements; Erin, an artist, takes on interior design and decor. Many of their clients are people who, after moving away from Laurel, are returning to it; having experienced life elsewhere, they've realized that Laurel, in the end, is home. "People think small town's not cool," Erin says in a trailer for the show. "But they're wrong."  — M.G.
---
Familiar Favorites
One Day at a Time (Pop, Netflix)
One Day at a Time is so thoroughly cozy that even its theme song exudes warmth. Netflix's remake of the classic '70s sitcom focuses on another family that is rebuilding itself after a divorce. The Alvarezes are Cuban American, and they live in Los Angeles. (The earlier version is set in Indianapolis.) Their stories, like those of the original, tackle timely concerns: One character struggles with PTSD, another with coming out to her family. But One Day at a Time is no mere essay in comedy form; it offers up witty writing and exuberant acting. (Among its stars are Justina Machado as the family's mother and Rita Moreno as its grandmother, matriarch, and occasional agent of chaos.) The series also taps into a classic source of sitcom success: a sense of reliability. These characters live in an apartment just small enough to keep them in frenetic contact with one another. They are zany. And oh, boy, do they have misunderstandings. But they always come back together, because they are, despite it all, a family. And they will, as Gloria Estefan sings in her remake of the original show's theme music, "hold on tight and muddle through—one day at a time."  — M.G.
---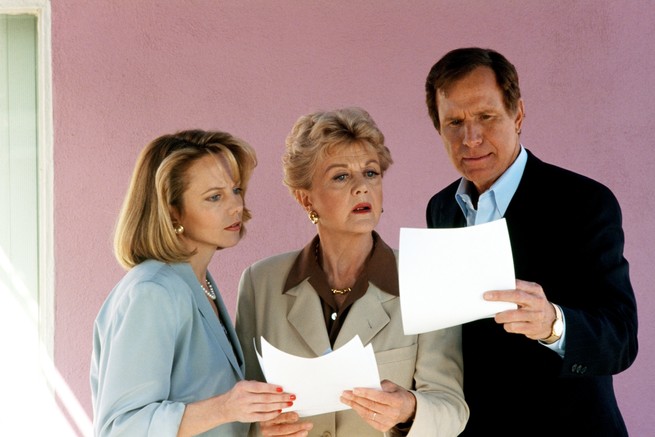 Murder, She Wrote (Peacock)
Basically everything great about Murder, She Wrote can be summed up in six words: Woman solves crimes in chunky knits. I went hard on a Jessica Fletcher binge after the actor Angela Lansbury's death a few months ago, and I was surprised at how reassuringly familiar the show felt, even though I hadn't watched it in years. Besides Jessica herself, an extraordinarily perceptive woman who is continually underestimated by idiots and miscreants, the series' array of backdrops feels like a time machine back to the late '80s and early '90s. (Murder at a period-piece diner! Murder on a soap-opera set! Murder at the coal mine!) Lansbury is a goddess who plays Jessica as a queen in cardigans. Something is deeply wrong with Cabot Cove, yet the show is comforting because of its lightness of touch. People die, sure, but never in a way that undermines Jessica's calm competence or the CBS wardrobe manager's deft hand at what can only be called typewriter chic.  — S.G.
---
Cybill (FuboTV)
Of all the single-mom sitcoms I watched with my single mother while growing up in the '90s, Cybill is the one I always find myself coming back to. It wasn't the sharpest of the genre (that would be Grace Under Fire: Reformed alcoholic recovers from an abusive marriage) or the most aspirational (Kate & Allie: Two divorcées form a matriarchy in a Greenwich Village brownstone), but it was often the funniest. And the show's portrait of a 40-something actress (played by Cybill Shepherd) dealing with two disappointing ex-husbands, two challenging daughters, and her own fading career prospects feels audacious for its era. Cybill and her Chanel-clad boozehound of a best friend (played perfectly by Christine Baranski) ponder plastic surgery and dating younger men; they down gimlets at lunch and plan capers that inevitably go awry. In one episode, Cybill becomes world-famous for the wrong reasons when her Oscar-night date is caught soliciting a sex worker. In another, she fights back against falsified revenge porn by trying to produce erotica for women. Nineties sitcoms are inherently soothing, but this one has a little more fire to it than most.  — S.G.