The Only Movie Watch List You'll Need This Summer
Here are 32 new films to see this season, whether you're ready to return to theaters or want to stay on the couch.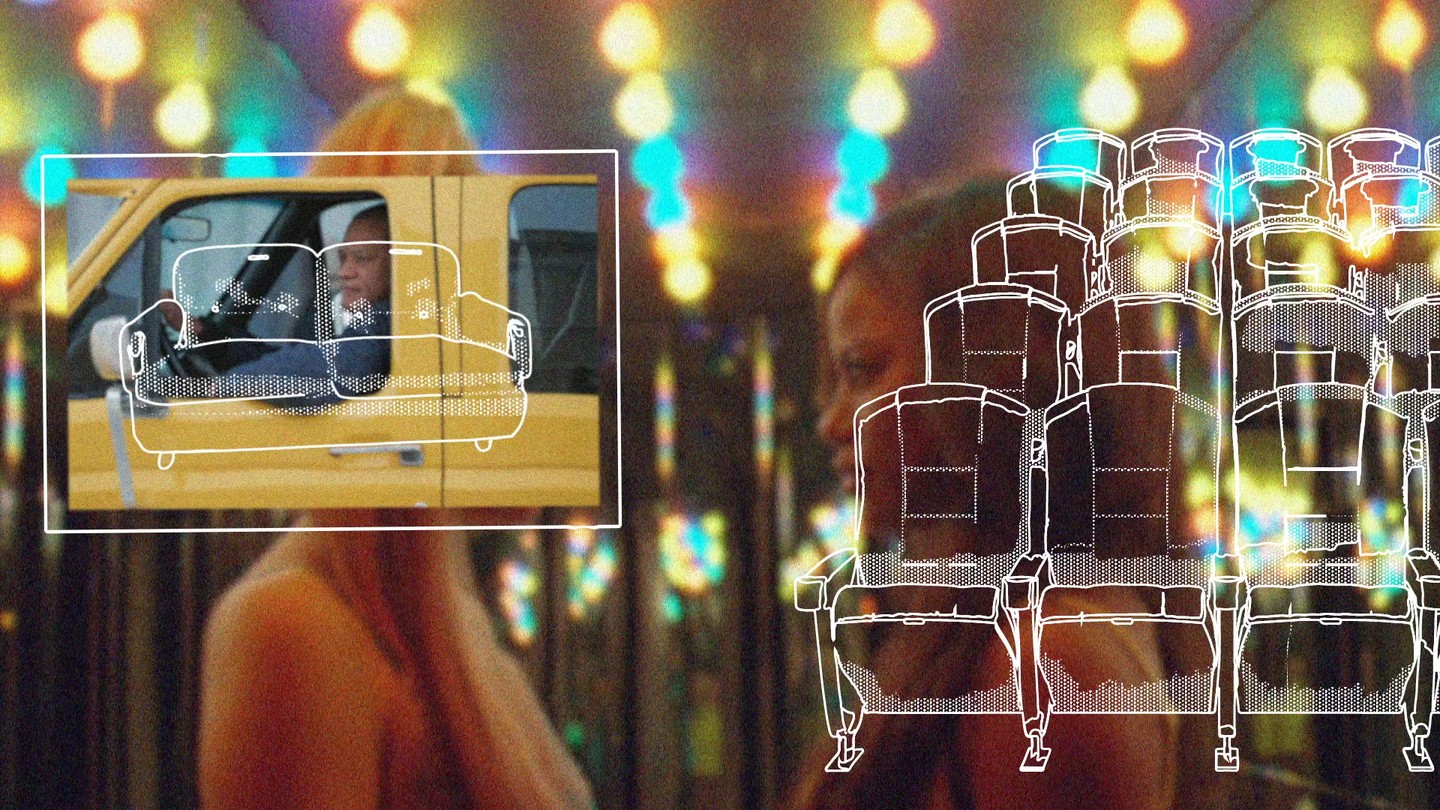 Updated at 4:22 p.m. on June 10, 2021.
Hollywood has a crowded slate of films—delayed by the pandemic and otherwise—to release over the next three months. That makes choosing what to see more stressful than usual, especially when some titles can be seen both in theaters and at home. To make the process more manageable, I've scrutinized trailers and even screened some of the films below to put together this guide for all your needs, whatever they may be. My first question, to set the scene: How far would you like to venture away from your couch?
I Want to Go Back to Theaters and ...
… I'm craving big-screen action
F9 (June 25)
The latest installment in the Fast & Furious series sees Vin Diesel's near-indestructible Dominic Toretto face off against his brother, Jakob (played by John Cena); the return of the fan-favorite character Han (Sung Kang); and—I'm guessing—a lot of cars vrooming and whooshing about. The film has already sped into theaters overseas and earned a pandemic-record-making $163 million in its opening weekend. If the director Justin Lin keeps upping the ante with the action in these movies' inevitable sequels, as he has skillfully done in previous Fast movies, this franchise might just last forever.
Snake Eyes: G.I. Joe Origins (July 23)
Starring Crazy Rich Asians' Henry Golding as the titular ninja, this G.I. Joe spin-off draws inspiration from a comic-book series that traces Snake Eyes's backstory before he lost his voice. It's also a blatant attempt to build another cinematic universe, but the trailer offers enough flashy sword fights and martial-arts showdowns to make the effort worthwhile for now. If nothing else, I'm curious to see if Golding's got the chops to be a leading action star. (I have a feeling he does.)
Black Widow (July 9)
The superspy played by Scarlett Johansson didn't get a funeral in Avengers: Endgame, but she is getting the solo film her fans have been campaigning for since the time when it was possible to binge all of the Marvel movies in less than a day. (For those counting, this is the Marvel Cinematic Universe's 24th entry.) This prequel follows Natasha on a mission across Europe to reunite her "family," characters who will probably be essential to the next films. Bonus tip: Don't forget to watch for a post-credits scene.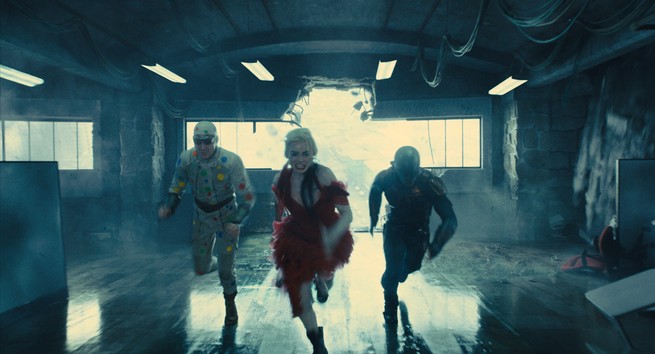 The Suicide Squad (August 6)
Comic-book superheroes rarely ever actually die. The same goes for comic-book-inspired film franchises. The David Ayer–directed version of Suicide Squad bombed with critics, but the band of supervillains forced to do the government's bidding is getting a second chance, with some fresh additions to the cast and a new director in James Gunn, the needle-drop-happy mind behind Marvel's Guardians of the Galaxy movies. Come for Margot Robbie reprising her gonzo performance as Harley Quinn; stay for what appears to be a much more irreverent and coherent version of the story. At the very least, this version looks lit brightly enough so that we can see what's happening.
… I like my movies to come with a beat
In the Heights (June 10)*
A feel-good hug of a movie that might make you dance in your seat, this adaptation of the Broadway hit by Lin-Manuel Miranda and Quiara Alegría Hudes dazzles with Jon M. Chu's maximalist direction. The story follows characters living in the disappearing Latino neighborhood of Washington Heights, all with their own ideas for fulfilling their American dreams. Consider this my official endorsement of the film's sterling quality, and an appeal for concession stands across America to please add piragua to their menu.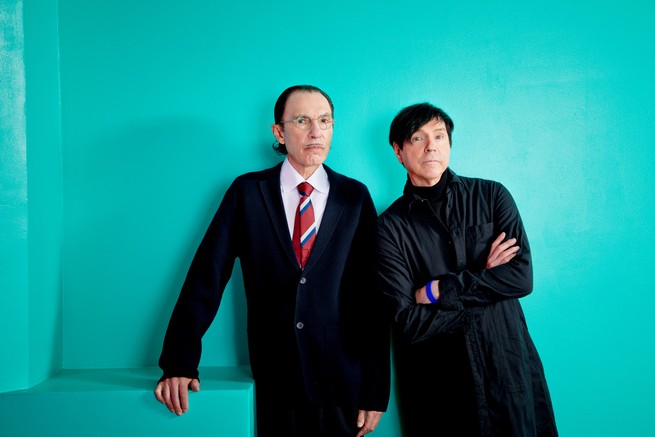 The Sparks Brothers (June 18)
The director Edgar Wright (Baby Driver, Scott Pilgrim vs. the World) trains his eye on the quirky musical duo, whose sound has influenced, well, almost every band in existence, this documentary argues. Featuring interviews with dozens of musicians (Beck, Flea, Jack Antonoff) and notable nonmusicians (Mike Myers, Jason Schwartzman), the film, which premiered this year at Sundance, is a close look at music history and a peek inside Wright's kinetic mind.
Respect (August 13)
Biopics of famous entertainers need, above all else, the right actor in the leading role. This glitzy portrait of Aretha Franklin—not to be confused with the limited series that aired earlier this year—casts Jennifer Hudson as the legendary singer, and the star seems poised to embark on another awards-season run if all goes well. She's surrounded by an equally impressive cast: The ensemble also includes heavyweights such as Forest Whitaker and Audra McDonald, along with an unexpected dramatic turn from Marlon Wayans as Aretha's manager and first husband, Ted White.
The Beatles: Get Back (August 27)
Peter Jackson of Lord of the Rings fame trades hobbits for the Fab Four. This documentary follows the Beatles as they make the album Let It Be and includes never-before-seen footage that had been cut from Michael Lindsay-Hogg's 1970 doc. Jackson has stated that the hours of material he's gathered show the foursome's camaraderie and challenge the narrative that the album was made amid discord. I've got a feeling he's right; after all, the film was created with approval from Paul McCartney, Ringo Starr, and the widows of John Lennon and George Harrison.
… I want to see something with my parents
Stillwater (July 30)
In this thriller directed and co-written by Tom McCarthy (Spotlight), Matt Damon plays a blue-collar, salt-of-the-earth Everyman whose estranged daughter (Abigail Breslin) gets arrested for murder abroad. The script seems to have been inspired by the Amanda Knox case, but told from an astonishingly resourceful and über-patriotic parent's perspective. Think Jason Bourne, if Bourne had a conspicuous twang and transformative facial hair.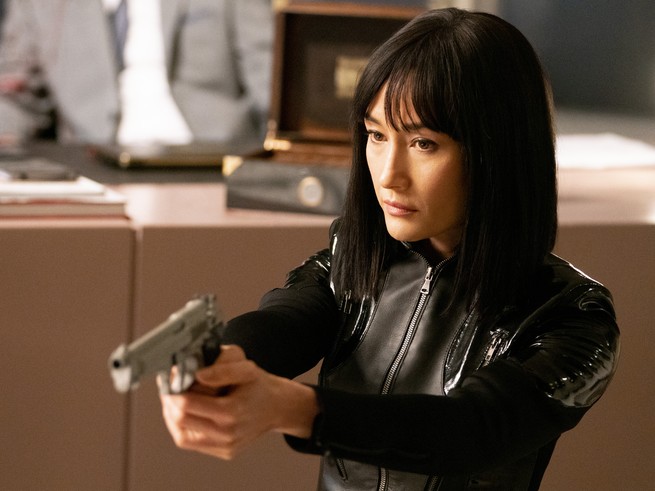 The Protégé (August 20)
Everything about this spy movie's trailer—slow-motion shoot-outs, cool disguises, the villain delivering whispered threats—screams predictability, but the film has assembled a formidable cast, including Michael Keaton and Samuel L. Jackson. And I guess this is when I admit I'm a fan of the star Maggie Q's CW-fied take on Nikita from the early 2010s. Campy action is her sweet spot.
Reminiscence (August 20)
One of the Westworld co-creators, Lisa Joy, wrote and directed this tale of a scientist (Hugh Jackman) who discovers a way to time-travel through memory. If it's anything like Joy's work on the first season of the HBO series, it'll be twisty but enthralling. If it's anything like the latest season, it'll give you a massive headache. Either way, the film marks a welcome return to hard sci-fi for Jackman after he starred in the underrated The Fountain more than a decade ago. (What's that—he was in Chappie in 2015? Why would you remind me?)
… I need a kid-friendly flick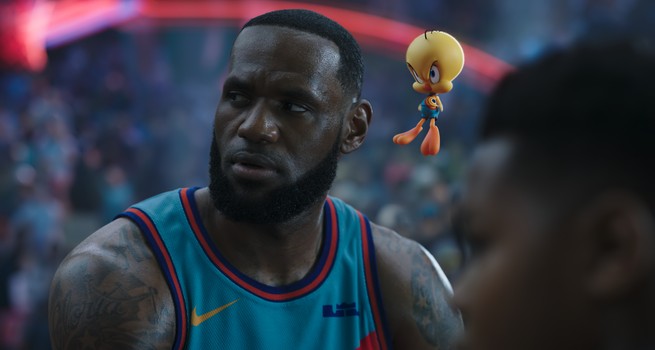 Space Jam: A New Legacy (July 16)
LeBron James steps into Michael Jordan's shoes—er, Air Jordans—in this update on the cult favorite about NBA stars playing basketball alongside Looney Tunes characters. The villains this time are AI-controlled digital players, whatever that means. This might turn out to be nothing more than a shameless mashup of all the intellectual property Warner Bros. has ever owned, but if it matches the earnestness of its predecessor—and if James has half as much fun as Jordan did as a movie star—it just might work.
Jungle Cruise (July 30)
Yes, this is Disney trying to turn another one of its theme-park rides into a billion-dollar franchise, but Emily Blunt and Dwayne "The Rock" Johnson's combined charm cannot—excuse me, will not—be denied. Jesse Plemons also drops in as the kooky villain who gets in the way of our heroes' mission to find a tree with healing powers in the middle of the Amazon. If this Disney-fied spin on The African Queen all looks a bit … much, just remember: The CGI simply adds more scenery for all three stars to chew.
… I want to be terrified
The Forever Purge (July 2)
Just in time for Independence Day, the horror franchise about a dystopian version of America in which lawlessness gets to run rampant for a day every year will release what is (reportedly) its final installment. In it, a band of criminals decides that the annual purge should last longer than a day. Maybe forever. What are the odds on this series delivering four more sequels?
Escape Room: Tournament of Champions (July 16)
As a breezy, 100-minute collection of puzzles and jump scares, the first film was a surprise hit, the kind of low-stakes entertainment even non–horror fans can enjoy. This sequel finds the surviving heroes from the original getting trapped in—you guessed it—another series of escape rooms with a group of other players. Though the tests look a lot harder to solve this time around, if the film's writers continue to focus on the riddles, they might just figure out a way to sustain a franchise.
Old (July 23)
Written and directed by M. Night Shyamalan, this graphic-novel adaptation follows a vacationing family who realize that the beach they're relaxing on is making them age at a rapid pace—so rapid, they'll all be dead by the end of the day. Gael García Bernal and Phantom Thread's Vicky Krieps star as the parents; their children age quickly into teens played by rising stars Alex Wolff and Thomasin McKenzie. Shyamalan, who's expressed endearing excitement about making this film, has said his daughters gave him the source material—and perhaps the inspiration for the film's underlying anxiety around getting older. In other words, he sees dying people.
The Night House (August 20)
Rebecca Hall stars as a widow grieving her husband's death while alone—or is she?—in the house he built for them. To go any further into the plot risks spoilers, but I can tell you that Hall's character starts seeing visions of her husband lurking around the property. Also, according to critics who attended the Sundance Film Festival in 2020, this film couples its scares with innovative but intrusive sound design. Brace your senses.
Candyman (August 27)
This remake/sequel to the 1992 film possesses quite the pedigree: Jordan Peele, the reigning king of our era of elevated horror, co-wrote the script with the producer Win Rosenfeld (BlacKkKlansman) and the director Nia DaCosta, who made a splash on the festival circuit with the thriller Little Woods and is on deck to direct the Captain Marvel sequel, The Marvels. And I haven't even mentioned the Emmy-winning actor Yahya Abdul-Mateen II (Watchmen), who stars as an artist finding inspiration in the urban myth about the titular killer with a hook for a hand (played by Tony Todd, returning to the role), only to unleash him, whatever he is.
… I miss seeing festival favorites in person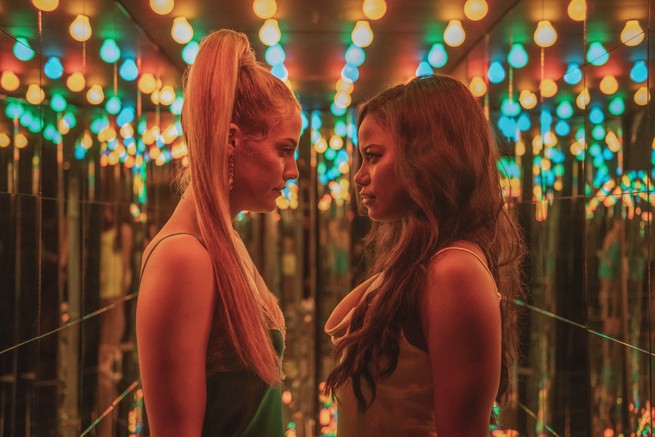 Zola (June 30)
Starring Riley Keough and Taylour Paige, this satirical romp follows a pair of women who go on a road trip to make some quick cash dancing in strip clubs. The film, which is based on a viral Twitter thread, scored distribution through the indie studio A24 even before it screened for the first time at Sundance in 2020. The gamble has paid off so far: Critics loved it. (Perhaps more movies should be based on tweets? Don't @ me.)
The Green Knight (July 30)
A crown descending onto Dev Patel's head and then lighting him on fire. A bear holding a lantern at the top of a staircase. A talking fox emerging from a heavy fog. Based on the trailers, it seems the director David Lowery has shrouded his film in cryptic, poetic images—which is appropriate, given that his source material is an ambiguous 14th-century fantasy epic filled with figurative language. The story follows an Arthurian knight (Patel) being tested for his chivalry by a giant green being. If Lowery has his way, the eerie atmosphere of the film, which was supposed to premiere at SXSW in 2020, will linger in your mind long after you finish watching it.
CODA (August 13)
Though I saw this at one of Sundance's virtual screenings—as in, alone in my living room—I was pretty sure I wasn't the only viewer who had used up all her tissues by the time the credits rolled. (I became certain when, two days later, Apple picked up the film for distribution for a festival-record $25 million.) The film tells a coming-of-age story through an unconventional heroine: a teenager who's the only hearing member of her family, grappling with her responsibilities to her relatives and her love of singing. It's a crowd-pleasing tearjerker, the kind I wish I'd seen in a packed theater.
… I'm just a huge Ryan Reynolds fan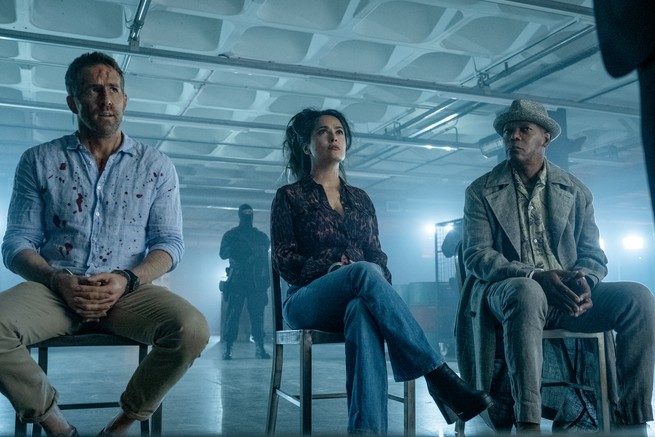 The Hitman's Wife's Bodyguard (June 16)
The Deadpool actor plays a reluctant hero who gets dragged into scary shenanigans by a fearless woman. Explosions, pop-culture references, and jokes at Reynolds's character's expense ensue. Judging by the trailer, it seems like the film was a lot of fun to make for all of the actors involved, including an Oscar winner.
Free Guy (August 13)
The Deadpool actor plays a reluctant hero who gets dragged into scary shenanigans by—frankly, I could just copy my previous paragraph and paste it here for this film. But there are some significant differences worth mentioning: Reynolds's character exists inside a video game, a different Oscar winner (Taika Waititi) tags along, and the movie will probably be rated PG-13 instead of R.
---
I'd Rather Stay Home but ...
… I want a taste of big-screen action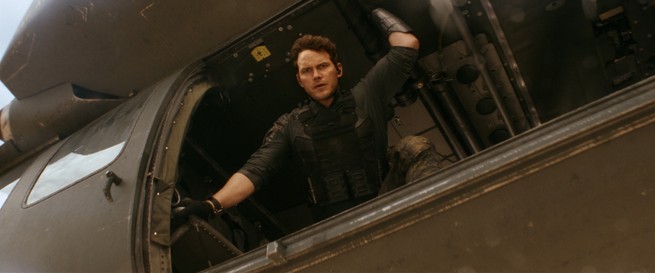 The Tomorrow War (July 2, Amazon Prime)
Chris Pratt is drafted to fight a war in the future against alien invaders and gets to grumble things like "I was trying to save my daughter. If I got to save the world to save her, then I'm gonna do it." It's a time-travel movie, so I'm expecting someone he meets in the future to turn out to be him or someone he knows, only older. (By the way, when did all movie aliens start looking like the Stranger Things demogorgon?)
Also available: Black Widow (July 9, Disney+ with Premier Access); Space Jam: A New Legacy (July 16, HBO Max); The Suicide Squad (August 6, HBO Max)
… I want to dance along
Summer of Soul (July 2, Hulu)
The music producer and DJ Questlove's directorial debut traces the events of the Harlem Cultural Festival, a six-week celebration in 1969 featuring performers such as Nina Simone, Stevie Wonder, and B. B. King; the archival footage on display had been shelved for more than 50 years. The film took home several documentary awards at Sundance this year, for good reason: As much as it may be a history lesson about the decade, it's also an absorbing concert movie and a probing look at how live music captured the frustrations and fears of members of the Black community and offered them catharsis when nothing else could.
Also available: In the Heights (June 10, HBO Max)
… I'm watching with my parents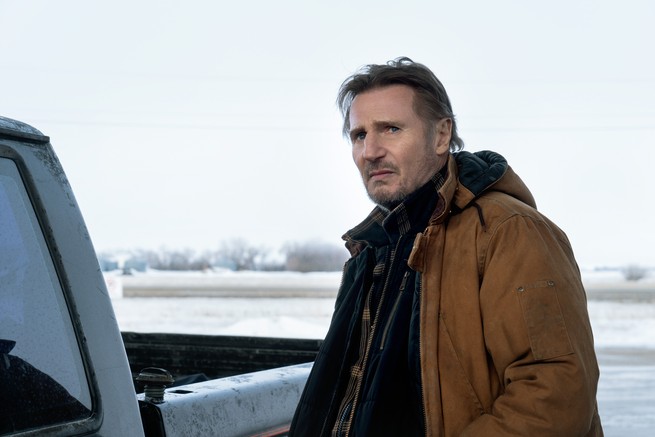 The Ice Road (June 25, Netflix)
When the trailer for this disaster flick began with Liam Neeson driving in the snow, looking forlorn, I felt déjà vu: Hasn't he already done this? Turns out I was thinking of 2019's Cold Pursuit, a farce of a film in which Neeson's character gets in the way of a turf war among gangs in the Rockies. This, on the other hand, is pure action: Neeson plays a trucker who must drive across thousands of miles of icy pavement to rescue a group of trapped miners. A perfectly chilly way to slide into summer.
Also available: Reminiscence (August 20, HBO Max)
… I need a kid-friendly flick
Luca (June 18, Disney+)
Pixar's latest is a literal fish-out-of-water tale about an anxious mer-boy named Luca who ventures above the surface to—actually, it's not clear what he's up there to do, other than eat gelato, explore a quaint Italian seaside town, and accidentally terrorize its locals. But the animation looks delightful, and the story seems to be a fable about the wonders of getting outside your comfort zone. That's a lesson for anyone, not just the children this film is aimed at.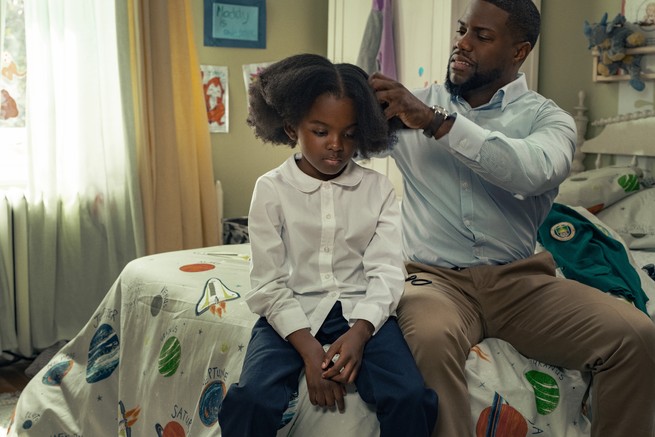 Fatherhood (June 18, Netflix)
The comedian Kevin Hart stars in this film from an About a Boy co-writer, Paul Weitz, as a single parent trying to raise his adorable daughter, Maddy (Melody Hurd). You can imagine the hijinks: Hart's Matthew struggles to find support, can't tie a baby wrap, and fails to figure out how to do Maddy's hair. Be ready for tears, though; the story's based on a memoir and appears to delve into the unexpected loss of Maddy's mom as much as it does into father-daughter antics.
Also available: Jungle Cruise (July 30, Disney+ with Premier Access); CODA (August 13, Apple TV+)
… I want to be terrified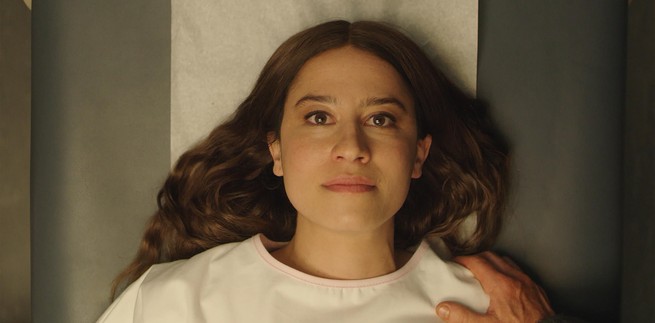 False Positive (June 25, Hulu)
Pregnancy has proved potent as inspiration for horror writers, and this film offers a modern spin on the subgenre nursed into being by Rosemary's Baby. Ilana Glazer of Broad City stars as a woman who, after a successful fertility treatment, starts to suspect that her doctor, played by Pierce Brosnan, has more sinister intentions in mind than helping her and her spouse (Justin Theroux) conceive.
The Fear Street Trilogy (July 2, 9, 16, Netflix)
Billed as a "film trilogy event" by Netflix, this collection of movies takes R. L. Stine's young-adult-oriented book series and spins it into an R-rated mini cinematic universe. Set in and around the fictional Ohio town of Shadyside, the three films chronicle three very different, very creepy years in local history—1994, 1978, and 1666—that all have something to do with an ancient curse. Binge if you dare.
… I want a dash of romance
Good on Paper (June 23, Netflix)
By now anyone who's ever tried online dating knows what a "catfish" is. In this romantic comedy, however, the heroine, played by the comedian Iliza Shlesinger, falls for a "cuttlefish"—the kind of date who isn't hiding via the internet, but putting on an entire charade in person. Shlesinger based the script on an incident that happened to her in real life, so even if the relationship doesn't end well, you can trust that it'll be populated with her signature zany characters.
The Last Letter From Your Lover (July 23, Netflix)
Based on a Jojo Moyes novel, this decades-spanning romance toggles between the 1960s, when a writer (Callum Turner) falls for the wife (Shailene Woodley) of his subject, and present day, when their love letters are found by a British journalist (Felicity Jones) who becomes determined to track them down. The plot's easy to predict, but the period costumes and production design deliver the lush aesthetic that fans of such sweeping love stories cherish.
---
* This article initially misstated the release date for In the Heights. It is June 10, not June 11.