The Aughts Seem Both Cooler and Sadder in Retrospect
A wave of young musicians is reclaiming the pop culture of the 2000s—and reckoning with the era's dark side.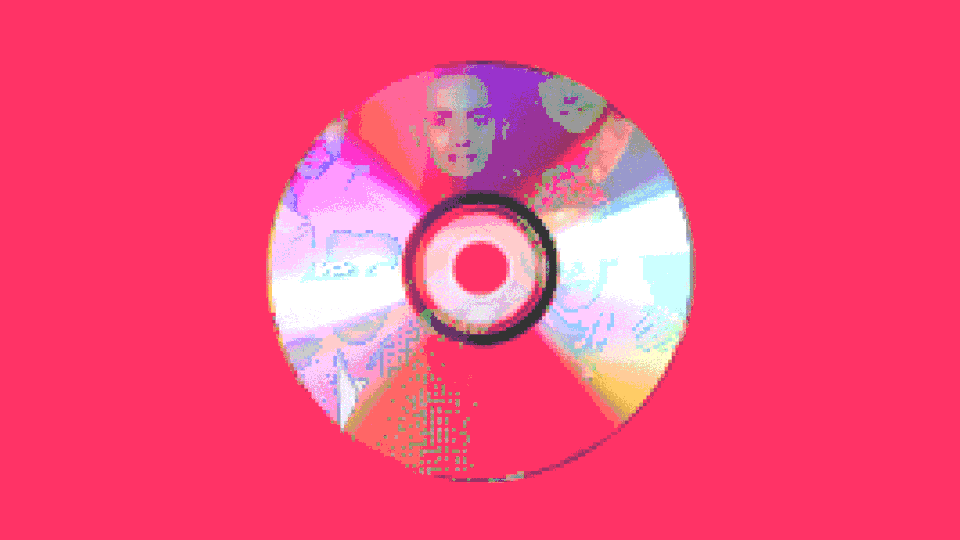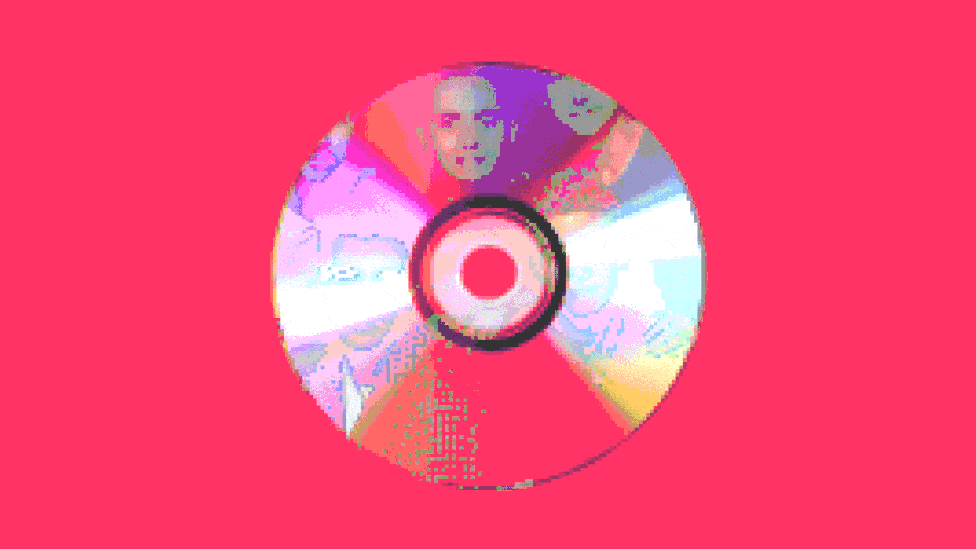 If any image captured the chaos of early-2000s pop culture, it was one viral shot of Paris Hilton, in 2005, wearing a shirt that said STOP BEING POOR. The heiress and reality-TV star grinned and threw her arms in the air in a gesture of calculated abandon. The crowd around her wielded flip phones and digital cameras, then-new tech that turned normies into paparazzi. Hilton's bronzed midriff peeked out below her shirt's aristocratic slogan and above the pink folds of—this isn't a joke—a peasant skirt. Here was an essay in an overlit photograph, connecting 2000s celebrity culture to Bush-era tax policies and mortgage lenders. Here, in other words, was a document of obliviousness being marketed as aspirational.
The picture is fake. Or at least STOP BEING POOR, the real clincher (which is still inspiring memes), is. Hilton corrected the record this month on TikTok. Superimposing her 40-year-old present self in front of the image of her at 24—she has not aged—she explained that someone had Photoshopped the word poor on top of what had been the word desperate. She then showed the original picture as proof. It's a small but significant difference: Hilton's shirt was fun-sassy, not villain-sassy. Suddenly the photo and its implications seem less sinister. Maybe the 2000s don't belong entirely in the trash?
Modern influencers certainly seem to think so. For the past few years, Y2K-era aesthetics have edged back into hipness. Instagram models now flaunt the trucker-hat brand Von Dutch. TikTok users upvote videos of creaky five-disc CD changers whirring into action. In the music world, Ariana Grande sampled 'NSync, Olivia Rodrigo released a Paramore-inspired single, and Travis Barker of Blink-182 has become one of the hot producers of the moment. Fashion's famous maxim that trends move in 20-year cycles continues to hold true, but this revisitation, in the way of so many recent cultural waves, coincides with a moral reckoning too.
Hilton, for example, is part of a class of women experiencing widespread sympathy after being mocked, for years, as ditzes in low-rise denim. A 2020 YouTube documentary fleshed out her childhood trauma, played up her business acumen, and showed how becoming a national punch line after her sex tape leaked in 2004 was not an altogether happy experience. Britney Spears has become a mass-culture martyr through the #FreeBritney movement, which highlights the strange legal arrangement controlling her life today and the abusive media treatment she received in the 2000s. Jessica Simpson's acclaimed 2019 autobiography strings together tales of misdeeds inflicted upon her by famous men. Justin Timberlake even issued a vague apology to Spears and Janet Jackson, the latter of whom many people now say was unfairly scapegoated for the 2004 Super Bowl halftime-performance scandal.
There's a paradox to this trend. The sizable audiences that pour in for each movie, podcast, and think piece about the horrors of the 2000s clearly also enjoy the trip down memory lane—a trip defined by images and songs that are now said to be the products of exploitation. Emerging tentatively from a pandemic and an apocalyptic political period, American culture seems hungry for a return to boom-time frivolity, but without the toxic social environment that underlaid it. There's reason to be both wary and giddy about such a desire. If we're in for a roaring 2020s, might the decade revive the garish fun of the 2000s but be a little smarter about it?
---
Scrolling through Hilton's TikTok recently, I heard the purring voice of one of my favorite Gen Z musicians, the 24-year-old singer Slayyyter. Hilton had paired old paparazzi shots of herself with Slayyyter's song "Celebrity," the lyrics of which are sung from the point of view of a cocaine-snorting rich kid with a leaked sex tape. In another context, the song might seem like a mockery of Hilton. But here, clearly, it was a tribute.
Slayyyter is part of the niche but growing online music scene variously described as "hyperpop," "DIY pop," or, in some cases, just "Y2K." That scene's sound draws inspiration from the candied production of, say, Backstreet Boys, but is made on laptops rather than in recording studios and features not-so-radio-friendly amounts of sonic chaos. Some songs on Slayyyter's 2019 mixtape conjure an image of Spears reborn as a seek-and-destroy Terminator. The inspirations for Slayyyter's forthcoming album, Troubled Paradise, include Avril Lavigne and Fergie—though her beats are too gnarled and her lyrics are too filthy to be mistaken for TRL fare.
By reclaiming onetime-mainstream sounds with a sense of defiance, this music reflects a common childhood experience for Zoomers and Millennials: earnestly loving the media trainwrecks of the 2000s. As a kid in St. Louis, Slayyyter remembers turning over supermarket tabloids so that other people wouldn't see critical headlines about Spears. She also was mesmerized by the reality show The Simple Life, in which Hilton and Nicole Richie wore their high heels into middle-American cow pastures and dive bars. "To adults, it was watching two girls be stupid, but to me and my sister … it was so funny and cool," Slayyyter told me. "It was inspiring to see someone who was so unapologetically feminine [and] so themselves. The Barbie-pink aesthetic—it was everything I wanted to be."
In musical terms, sounding Y2K can mean a lot of things, but generally it comes down to embracing artificiality and a lack of subtlety. The music industry hit its historical profit peak around the turn of the millennium as divas, boy bands, rappers, and slick-rock groups alike embraced digital production and blended genres. On the charts, the sugared melodies of the Swedish superproducer Max Martin battled against the twitchy samples and rhythms of the Neptunes and Timbaland. Soon, digital piracy cut into CD sales and the internet began to create new distribution channels. A crop of reality stars, unsigned rappers, and upstart bands landed the first viral hits of the internet era, often by pioneering new modes of sleaze and silliness.
Young musicians are now swirling all this history together. The 22-year-old Colorado hyperpop artist That Kid told me he set out to create music that sounded "like MySpace," referring to the social-media platform that was already dying by 2009, when he was 10 years old. "There's a lot of really random songs that I'll remember from these bands that were recorded just on their laptop that don't really sound great, but you can tell there's passion behind it," he said. One particular inspiration for his frenetic and catchy 2020 mixtape, Crush, was Tila Tequila, a raunchy MySpace model who had a dating show on MTV. Recently, he revisited the lewd chanting of her 2010 single "I Fucked the DJ" and wondered, "How did I get away with listening to this as a child?"
Many of today's 2000s-influenced cultural products comment on the ridiculousness that inspired them. "XS,"by the rising star Rina Sawayama, mixes nu metal and Neptunes-inspired thump while satirizing pop-music materialism. On TikTok, a recent "bimbo" trend sees users dressing in pink fur coats and speaking in baby voices in the manner of such 2000s characters as Anna Nicole Smith—but there's a political consciousness in the place of assumed vapidity. "Welcome to Bimbo TikTok," the user Chrissy Chlapecka said in a video with more than 800,000 likes last November. "Are you a leftist who likes to have your tits out? Do you like to flick off pro-lifers? Then this is the place for you."
Not everyone in the Y2K wave is straining for subversiveness, though. With lyrics about sexting on early-model iPhones, That Kid's music mostly just aims for a blend of nostalgia and hedonism. His cover of Soulja Boy's "Kiss Me Thru the Phone" does swap the original song's pronouns—"baby girl" becomes "baby boy"—and I asked whether he, a Black gay man, sought to undermine the straightness of 2000s pop. He said that wasn't his intention. Sometimes, "something will remind me [that] my very existence is political to some people," he said. "I'm like, Oh, okay. I forget about it."
---
Why did the Y2K aesthetic die out, anyways? Over the course of the 2010s, pop's onetime exuberance lost out to the brooding and vulnerability of figures such as Drake and Billie Eilish. Celebrity apathy gave way to a much-debated "awokening." The recent reemergence of Spears and Hilton highlights some of the reasons for these shifts. Gossip publications such as People and Us Weekly were at the height of their power in the early 2000s, and they used that power to pick apart celebrities' appearances, behavior, and private lives. But social media has since given stars the ability to circumvent the prying, judgmental press. The result is a somewhat more careful, understanding discourse. Spears's behavior in the 2000s got her lambasted as "crazy"; similar behavior by today's young pop stars triggers conversations about the importance of mental health.
Yet some old pathologies have clearly survived into the internet era. When the Spears fan Chris Crocker in 2007 posted a tearful YouTube video asking the world to "leave Britney alone," his pleas went viral because they seemed ridiculous to many people. Over time, though, his mode of expression has become the norm. Nowadays, celebrities command legions of fans who fend off critics and attack competitors online—while also subjecting their idols to an extreme, even withering, level of scrutiny. This has created an ecosystem that can be harsh, gossipy, and bigoted like the 2000s tabloids were.
"People tweet at me every day that I'm ugly or overweight," Slayyyter said. "You'll fully be this person's profile picture, but they'll have all of these negative things to say about you. Sometimes it gets to your head." She has an intimate understanding of the at-times-ugly dynamics of online fandom: As a teenager, she was a stan for the girl group Fifth Harmony—and sent aggressive tweets with racist language from the same accounts she used to cheer her favorite singers. She recently apologized for those messages, and said that she hopes the apology will encourage some users to think twice before they post. "You see accounts now where people have a very troll-like mentality and are saying really horrible things," she told me. "Behind the screen, it could be a 14-year-old who grows up and is like, Oh my god, why am I acting that way online?"
The entertainment-industry forces that many 2000s stars say tormented them haven't gone away either. Take the case of Dr. Luke, the producer behind hits including Kelly Clarkson's "Since U Been Gone" and Lavigne's "Girlfriend." After the pop singer Kesha accused him of rape in 2014, a number of other female singers spoke of their own negative (though not explicitly abuse-related) experiences with him; Clarkson and the singer Pink both separately told reporters that he's "not a good person." You might expect that a younger generation tuned into the older one's horror stories would stay away from such a figure. Yet lately, after proclaiming his innocence and successfully defeating a number of Kesha's legal challenges, Dr. Luke has been producing smashes for the rising stars Saweetie and Doja Cat. (When I asked Slayyyter and That Kid separately about whether they'd be willing to work with Dr. Luke, they both declined to comment.)
Scroll through Spears's Instagram account and you'll get a neat encapsulation of both the dangers and the allure of a Y2K revival, even if it's a skeptical one. A few weeks ago, she called the recent crop of documentaries about her troubled 2000s "hypocritical" because "they criticize the media and then do the same thing." The post asked, "Why highlight the most negative and traumatizing times in my life from forever ago?" Some fans alleged that she hadn't written those words herself, while others agreed that people should stop treating Spears like a tragic figure.
Last week, Spears posted some pictures of herself in her career heyday, flaunting hip-hugging jeans, shiny turquoise vests, and ruffled pink chaps. "Bringing it back to the 2000s when everything was simpler before social media," she wrote. "Should I bring these outfits back?" The response this time was, of course, unanimously positive.