25 Movies to Look Forward to in 2021
Thanks to the pandemic, this list is more familiar and tentative than most annual film previews.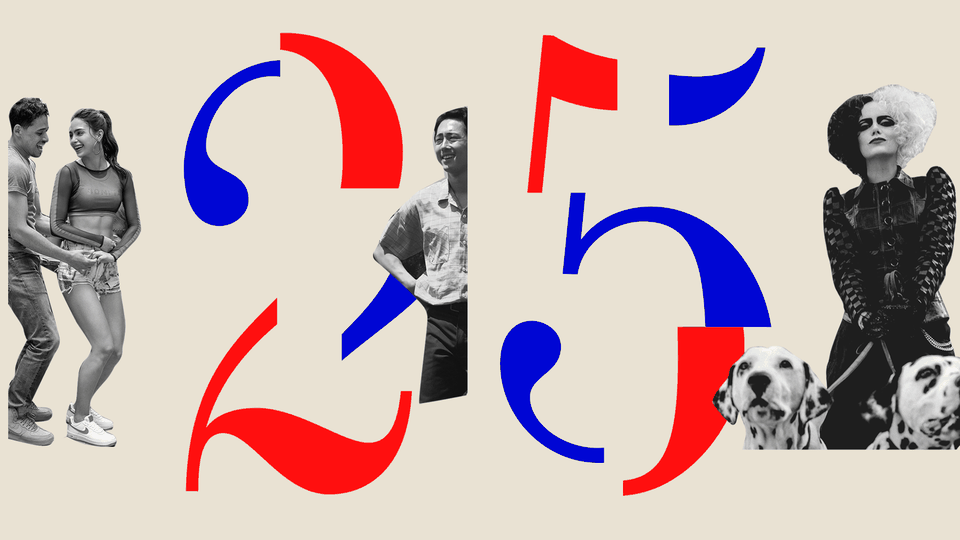 Curating a film preview for 2021 involves all the necessary caveats. Because the cinema industry remains deeply in flux and many theaters have yet to reopen, this year will likely be full of schedule changes and surprise decisions to move some projects to streaming. One major studio, Warner Bros., plans to debut each of its films simultaneously in theaters and on the streaming service HBO Max; others, like Disney, will offer some titles online for a premium price. What stands out about the 2021 movie landscape is how much the lineup resembles that of 2020: Almost every big studio project from then has been punted here, as distributors hope for a redo after a lost year. Whether they'll get their wish is a colossal question.
---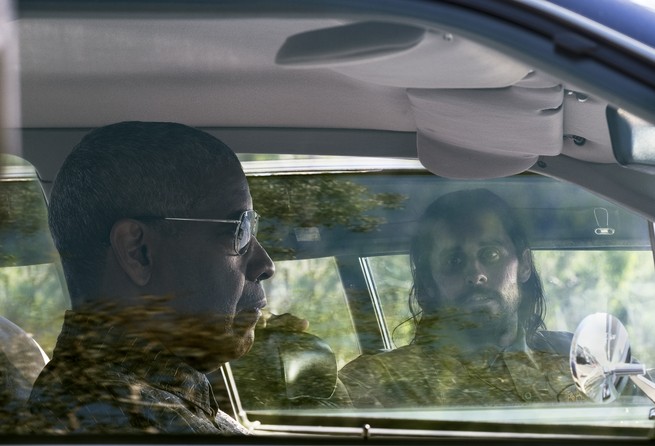 The Little Things (January 29)
The rollout of Wonder Woman 1984 last month was a preview for an entire year of Warner Bros. films that will arrive simultaneously on HBO Max and in theaters. While the glitz of a superhero movie was enough to pull record viewership numbers, will a more workmanlike crime drama make as big of a wave for the studio? Warner Bros.'s The Little Things, about a dogged county sheriff trying to crack a serial-killer case, has a hefty cast with Denzel Washington, Jared Leto, and Rami Malek (all Oscar winners). It could be a solid late-January distraction if nothing else.
---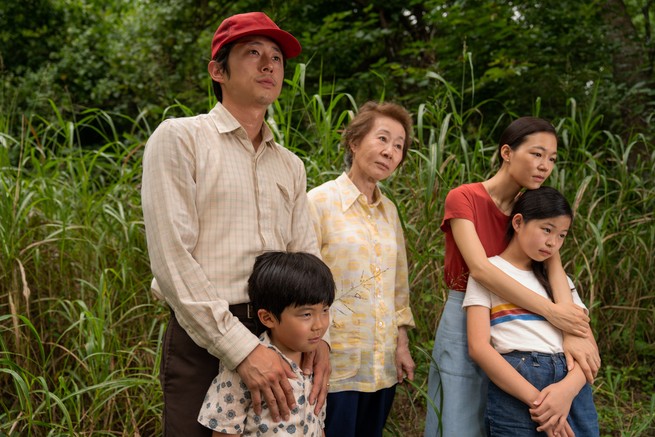 Minari (February 12)
One of the first must-sees of 2021, Lee Isaac Chung's Minari was the biggest hit at 2020's Sundance Film Festival, where it won both the U.S. Dramatic Jury Prize and the audience award. A delicate and thoughtful work of memory, it follows a Korean family who moves to Arkansas to start a farm and contends with many social and practical hardships in search of the American dream. The ensemble, headed by Steven Yeun, is wonderful, and the storytelling is sensitive but focused, avoiding treacly sentimentality. The distributor, A24, scheduled the film's theatrical release in hopes of a big audience in time for Oscar season, but audiences are unlikely to be crowding cinemas in February.
---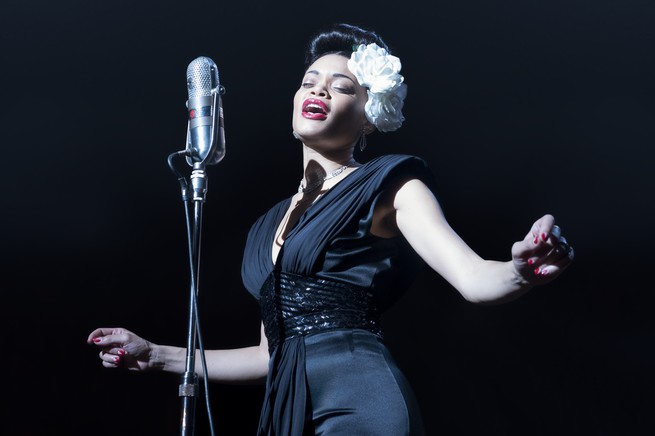 The United States vs. Billie Holiday (February 26)
Lee Daniels's first movie since 2013's The Butler is another biopic. This one, however, is about a hugely consequential figure: the singer Billie Holiday (played by Andra Day), who was previously memorialized in the 1972 film Lady Sings the Blues. The United States vs. Billie Holiday follows the undercover sting operation led by narcotics agent Jimmy Fletcher (Trevante Rhodes), with whom Holiday had an affair. The film has the makings of a major Oscar player, and its screenplay is by Pulitzer Prize–winning playwright Suzan-Lori Parks. Rumors that the film (produced by Paramount) will debut on Hulu have swirled since Christmas.
---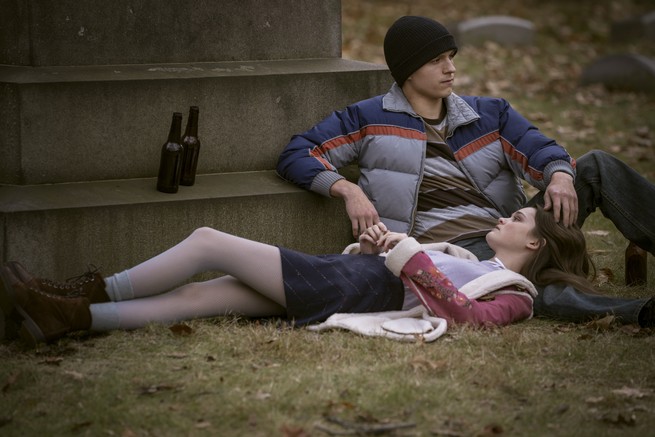 Cherry (February 26)
The last film directed by the Russo brothers was Avengers: Endgame, which cost $356 million to make and became the most financially successful movie in Hollywood history. The duo's follow-up is smaller scale, a relief after years working in the Marvel machine (for which they made four titles). Based on an autobiographical novel by Nico Walker, the new film follows an Army medic with PTSD (Tom Holland) who starts robbing banks to pay for his opioid addiction—a grim but sadly relevant premise. Debuting in theaters first, Cherry will be on Apple TV+ two weeks later. That hybrid release model might prove common in Hollywood going forward, pandemic or no.
---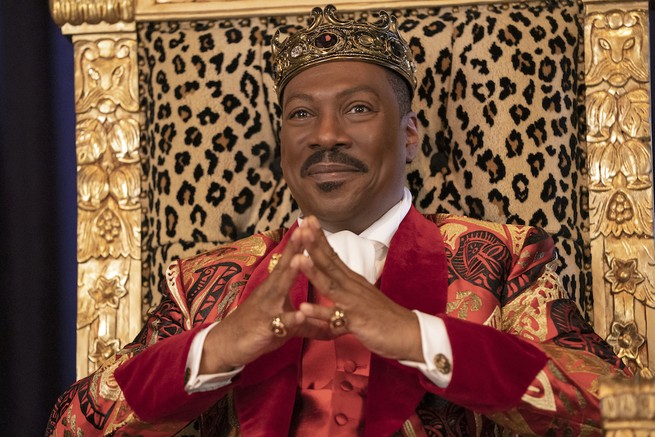 Coming 2 America (March 5)
This long-awaited sequel to Eddie Murphy's 1988 comedy classic about Prince Akeem, the cheerful heir to a fictional African nation, was originally planned for a blockbuster release last summer; then it was moved to Christmas. Now it'll debut on Amazon this March. Most of the original cast is back, including Arsenio Hall, James Earl Jones, John Amos, and Shari Headley; Wesley Snipes plays a new rival, and Jermaine Fowler stars as a newly discovered son of Akeem's. Murphy seems focused on reviving his status as a major comedy figure after a few dormant years in Hollywood. Fittingly, this film is directed by Craig Brewer, who made 2019's excellent Dolemite Is My Name with Murphy.
---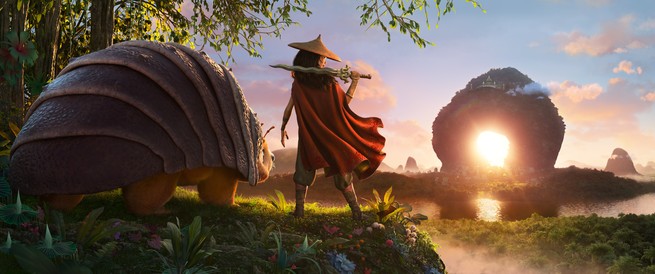 Raya and the Last Dragon (March 5)
Disney's first original animated film since Moana is a dramatic-looking adventure set in a fictional world populated by monsters and warriors. The protagonist is a young woman named Raya (voiced by Kelly Marie Tran); she goes in search of Sisu (Awkwafina), a water dragon who can help her defeat some horrifying villain. The film's teaser trailer had an exciting visual tone and arcane ancient puzzles for its hero to solve, but the plot details remain light. And though the film will be available in theaters, it will also roll out on Disney+ for a premium fee, much like last year's Mulan.
---
No Time to Die (April 2)
For almost a year now, the release of the next James Bond film has been viewed as a bellwether for the cinema industry's health. When No Time to Die was kicked down the schedule last spring, it was the first sign of the pandemic's major effect on the movie world; when the film was delayed again in the fall, it indicated that Hollywood wasn't rebounding as quickly as hoped. No Time to Die, Daniel Craig's last outing as the British super-spy, is currently set for April, but be warned: It could easily be pushed back again as its studio, MGM, waits for the best time to guarantee a smooth worldwide opening.
---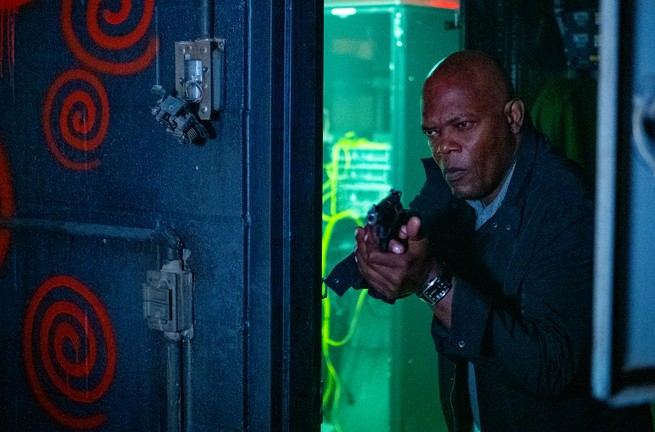 Spiral (May 21)
Delayed for a year by the pandemic, this relaunch of the Saw horror franchise has a glossy sheen due to the involvement of Chris Rock, who personally pitched the studio Lionsgate on a new take for the baroque series. The details on how the crafty Jigsaw killer will return are unclear, though he'll likely be setting elaborate torture traps for his victims again in order to prove some moral point. Rock plays the detective on his case, backed up by Samuel L. Jackson and Max Minghella; Saw veteran Darren Lynn Bousman, who already directed three films in the series, is behind the camera.
---
Cruella (May 28)
Another in a long line of Disney remakes of its animated classics, this film is taking the same path as Maleficent by foregrounding its villain and deepening her past. Emma Stone is taking up the mantle of One Hundred and One Dalmatians antagonist Cruella de Vil, the fur-obsessed puppy murderer, and the film has a 1970s setting as it explores her younger days. Do we really need to find out why Cruella got so obsessed with Dalmatians? I, Tonya director Craig Gillespie seems to think so, and he has Emma Thompson and Paul Walter Hauser rounding out the cast.
---
Fast & Furious 9 (May 28)
Another long-delayed blockbuster awaiting a window when theaters around the world are open again, Fast & Furious 9 (or just F9) has the dear burden of restoring some stability to a franchise that overreached in its last entry and launched a subpar spinoff. The return of director Justin Lin, who helmed the series' best efforts, and actor Sung Kang (who plays fan favorite Han Lue) might be enough to steady the narrative. But after more than a year of waiting for this installment, audiences might be forgiving of whatever they can get.
---
Vivo (June 4)
The first animated musical from Sony's cartoon branch (which until now has produced kid-focused comedies like Cloudy With a Chance of Meatballs and Hotel Transylvania), Vivo is a passion project for Lin-Manuel Miranda; the actor and composer first pitched it back in 2010. It follows a kinkajou (a rainforest mammal also known as a honey bear) who travels from Havana to Miami in search of adventure. The film has a full 11-song score written by Miranda, and is one of three projects featuring his work on the theatrical docket this year.
---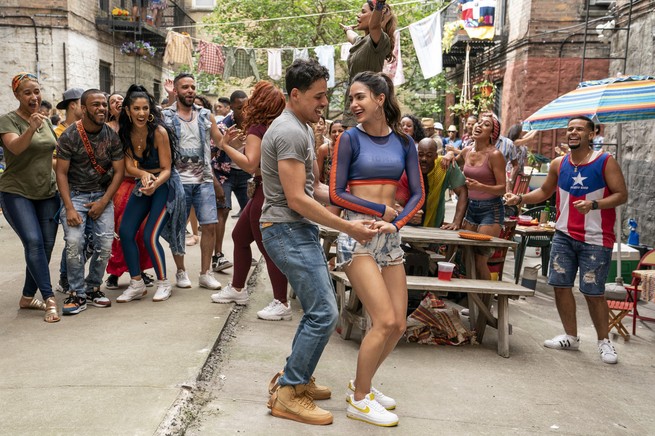 In the Heights (June 18)
The second Miranda work expected in 2021 is an adaptation of his Tony-winning musical In the Heights directed by Jon M. Chu (Crazy Rich Asians). Delayed from last summer by the pandemic, this film has had strong buzz for an entire year, partly thanks to Chu's experience with wide-screen, well-choreographed dance numbers. (He's also made two Step Up movies and two concert movies.) Warner's HBO deal means the film will be available for home viewing immediately, but this does seem like the kind of experience best had with a crowd, if at all possible.
---
Luca (June 18)
Pixar's only effort this year is set in the Italian Riviera and tells a coming-of-age story about a young boy who makes a new best friend. But there's a catch: The best friend is secretly a sea monster from an aquatic world. Luca is directed by Enrico Casarosa, who made the Oscar-nominated 2011 short La Luna, one of the loveliest shorts from the studio's last decade. Little else is known (a trailer hasn't even come out yet), but this movie is planned to have an exclusive theatrical release.
---
Top Gun: Maverick (July 2)
The wait for the follow-up to Tom Cruise's aviation epic has dragged on for 35 years now—but if theaters are open this summer, it's perfectly placed for the July 4 weekend. Joseph Kosinski (who directed Cruise in Oblivion) is one of the best directors of crisp, clear action in Hollywood today, and Top Gun: Maverick seems to be chock-full of intense spectacle and death-defying stunts—all of it taking place in fighter jets, of course. Joining Cruise as the firebrand naval aviator Maverick are Miles Teller and Glen Powell as upstart trainees, Jon Hamm and Ed Harris as disapproving bosses, and Jennifer Connelly as a bar owner and love interest.
---
Shang-Chi and the Legend of the Ten Rings (July 9)
The Marvel Cinematic Universe has been on hold throughout the pandemic, and the prequel Black Widow is scheduled to arrive first in 2021. But Shang-Chi will be the first real glimpse of what the franchise has planned next. The first of several new heroes being rolled out over the next few years, Shang-Chi (played by Simu Liu) will be Marvel's first Asian lead character, a martial artist who's drawn into a vast criminal conspiracy. The ensemble includes Awkwafina, Tony Leung, and Michelle Yeoh, and the director is Destin Daniel Cretton, whose eclectic filmography includes Short Term 12 and Just Mercy.
---
Space Jam: A New Legacy (July 16)
There's no greater testament to the power of legacy media than the fact that Warner Bros. plans to release a film starring LeBron James and Bugs Bunny in theaters this summer. A sequel to the 1996 Michael Jordan vehicle, the film has a closely guarded plot involving an evil computer algorithm played by Don Cheadle (his name? Al-G Rhythm, of course). Anthony Davis, Damian Lillard, Chris Paul, Klay Thompson, Diana Taurasi, and Chiney Ogwumike are among the hoops icons who've been roped into this sci-fi extravaganza.
---
The Tomorrow War (July 23)
An original sci-fi action movie is a rarity these days, which makes The Tomorrow War an exciting prospect. Produced by and starring Chris Pratt, this alien-invasion film sees humanity developing technology to "draft" soldiers from the past to help fight a war. Soldiers out of time could mean a comedy element, as suggested by much of the movie's cast (Betty Gilpin, Sam Richardson, Mike Mitchell, Mary Lynn Rajskub) and its director, Chris McKay, who in 2017 worked wonders with the bizarre premise of a Lego Batman movie.
---
Old (July 23)
M. Night Shyamalan has had a wild career arc in Hollywood, going from much-hyped wunderkind to enduring punchline to one of its most intriguing auteurs. After multiple flops dimmed his status as a star director, he's returned to making lower-budget thrillers that he funds himself, giving him the leeway to make strange works such as The Visit, Split, and Glass. Next to nothing is known about Old, except that it stars Eliza Scanlen, Gael García Bernal, and Thomasin McKenzie, among others, but Shyamalan's track record of late is too intriguing to ignore.
---
The Suicide Squad (August 6)
The sprawling universe of movies based on DC Comics properties has already become too knotty to untangle, with new Batmen and Jokers springing up in recent years and multiple versions of the same Justice League movie rolling out. The Suicide Squad is technically a sequel to the 2016 Suicide Squad, and it shares some cast members—Margot Robbie, Joel Kinnaman, Viola Davis, Jai Courtney. But it's written and directed by James Gunn (who made Marvel's Guardians of the Galaxy) and promises a more anarchic, comic tone, stuffed with new villains as part of a ragtag ensemble trying to save (or maybe end?) the world. Idris Elba, John Cena, Pete Davidson, and Sylvester Stallone are among the many new additions to the group.
---
Deep Water (August 13)
As Hollywood becomes dominated by family movies and comic-book franchises, Deep Water offers a throwback hit genre—the R-rated erotic thriller, which boomed in the '80s with hits such as Fatal Attraction. It even has the same director as Fatal Attraction, Adrian Lyne, who hasn't made a movie since 2002's Unfaithful but came out of retirement to adapt Patricia Highsmith's book. Ben Affleck and Ana de Armas, whose off-screen romance has become a paparazzi favorite, play a married couple that start playing mind games against each other; deadly hijinks had better ensue.
---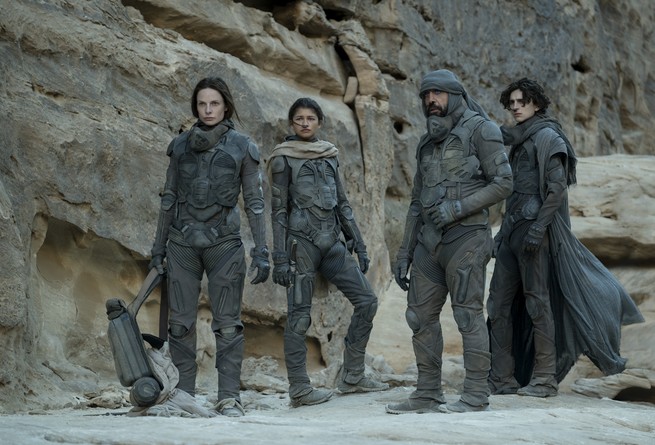 Dune (October 1)
Dune was last set for a Christmas 2020 release until Warner Bros kicked it to 2021 for pandemic reasons; it then got bundled into the studio's year-long plan to premiere each of its films simultaneously in theaters and on HBO Max. That move was heavily criticized by Dune director Denis Villeneuve, who obviously designed this adaptation of Frank Herbert's sci-fi classic for the big screen; one hopes that by October that's how it can be seen and enjoyed. Timothée Chalamet stars as Paul Atreides, with Oscar Isaac, Josh Brolin, Rebecca Ferguson, Zendaya, and many others rounding out a massive production.
---
Mission: Impossible 7 (November 19)
Shooting in tandem with the eighth edition in the long-running action series, Mission: Impossible 7 has a monumental bar to clear after the critical and commercial success of Fallout, the last entry. So Tom Cruise has largely brought the band back together, retaining the writer-director Christopher McQuarrie and team members Ving Rhames, Simon Pegg, and Rebecca Ferguson; Hayley Atwell and Esai Morales are among the new faces. The plot is entirely unknown, but it's also somewhat superfluous to these movies: McQuarrie will likely conduct another symphony of staggering set pieces, throwing agent Ethan Hunt into ever-more-improbable situations and having him somehow emerge unscathed.
---
Encanto (November 24)
The last of Lin-Manuel Miranda's scheduled 2021 projects for movie theaters is this animated Disney film, a musical fantasy about a magical Colombian family. Almost nothing else is known (not even the voice cast)—just that Miranda is writing the film's music, and it's being co-written and co-directed by the playwright Charise Castro Smith. But along with Raya and the Last Dragon, it's another original entry in the Disney animated canon, which deserves to be applauded after years of sequels.
---
West Side Story (December 10)
Originally planned for Christmas 2020, Steven Spielberg's take on the classic musical is now waiting until December 2021, when it can hopefully lure families into theaters. Written by Tony Kushner, the film was made for a studio that no longer exists (Fox, now absorbed into Disney) and will premiere into a very different theatrical environment than initially expected. But Spielberg—one of the great masters of movie staging and blocking—has never made a musical before, and that alone should be enough to draw interest by late in the year.
---
The Matrix 4 (December 22)
Everything old in Hollywood is new again, and now that time has come for The Matrix, which helped change the industry when it debuted in 1999. Written and directed by Lana Wachowski (half of the sister duo who created the original Matrix trilogy), this entry is a mystery for now; all that's known is that former stars Keanu Reeves, Carrie-Anne Moss, and Jada Pinkett Smith will be involved, along with Yahya Abdul-Mateen II and Neil Patrick Harris. There's no better time than 2021 to rewatch the entire series, including The Matrix's brilliant and unfairly maligned sequels, and get ready for whatever spectacular strangeness Wachowski has planned this time.
---
And all the other holdovers:
Many other films delayed from 2020 are promising a release this year; we covered several in our big preview last year. Marvel's Black Widow (May 7) and Eternals (November 5) are both on the schedule, as is Sony's connected Spider-Man sequel (December 17). Nia DaCosta's much-hyped Candyman (August 27) was moved in the hope that it could be experienced in theaters, as was Ridley Scott's medieval drama The Last Duel (October 15) and Edgar Wright's psychological horror Last Night in Soho (April 23). Then, of course, there's whatever Netflix has on deck, which will certainly include the Gal Gadot/Ryan Reynolds action thriller Red Notice, Zack Snyder's Army of the Dead, Adam McKay's apocalyptic comedy Don't Look Up with Leonardo DiCaprio and Jennifer Lawrence, Lin-Manuel Miranda's Broadway adaptation Tick, Tick… Boom!, and Guillermo del Toro's take on Pinocchio.