The 50 Best Podcasts of 2020
The shows that kept listeners refreshing their apps this year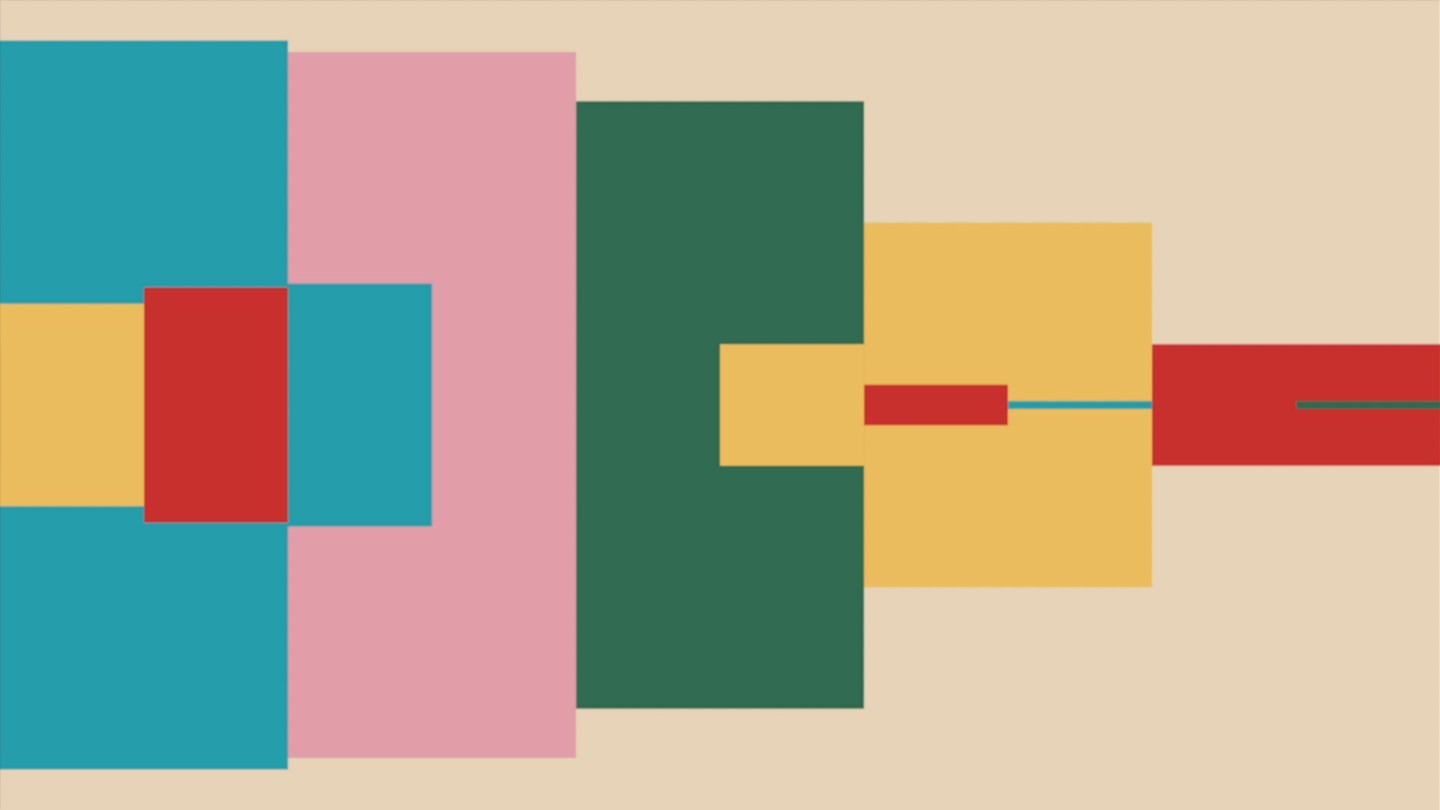 This year's 50 Best came together a little differently than before. Just five years ago we could address a fledgling podcastsphere with the 50 best episodes of the year—not shows. Now, something like 1.5 million podcasts exist. Even if only half of those were active in 2020 we still couldn't possibly hear them all, no matter how pathological our dedication to listening. So, of course, this year's list is constrained by what we heard and by our requirement that all selections be newly released in 2020. (We still considered existing podcasts that tackled entirely new premises or plots. As with every year, we've recused ourselves from considering The Atlantic's podcasts.)
We also had to contend with the challenges raised by the coronavirus pandemic. Some shows from the start of the year couldn't hold our attention as the crisis wore on. Important podcasts made during March, April, and May relayed the latest guidance and stats or shared personal dispatches from frontline professionals. But if you wouldn't want to revisit them today, they're not on this list. Shows produced later in the pandemic had an even higher bar to meet: They had to adapt to the new context and make listeners care, knowing what we're facing and what we've lost.
Many of these shows were in the works long before the virus started to spread. Podcasters produced serious works about swindlers, con artists, and cheats. Creators analyzed lies and their taxonomy, their genesis, their purveyors, and their victims. They scrutinized sexual violence, financial chokeholds, abuses of power, the partisan divide, and vulnerabilities tied to race and gender. Entire plots centered on the attempt to reconcile different versions of reality. In some, people wanted to point a finger at someone or something. But answers weren't as ample as questions, and the pursuit of a middle ground often proved to be a red herring.
We think you'll enjoy these 50 shows no matter your situation in life right now. They will enlighten you, transport you, and distract you from the weight of the world with the weight of someone's else's world. These stories captivated our minds and hearts when we needed them most.
---
Seen and Not Heard is a fictional story created by Caroline Mincks about Bet Kline, a woman who has almost entirely lost her hearing and is adjusting to her new reality. The show depicts her daily life, using the podcast form to explore how ableism manifests. We experience Bet's frustration in learning American Sign Language when no one else around her will. Her decision to avoid group outings makes sense once you experience them from her perspective, including the muffled sounds of conversations she can't make out. Her family, her friends, and even a date resist repeating throwaway comments she doesn't hear, and Bet becomes exasperated by the cumulative effect of being excluded so many times. Listeners will hear themselves in the people who fail her. Seen and Not Heard outlines the gaps in understanding between those who can and can't hear—an excellent achievement for a show in any format, but especially one that relies on audio.
Gateway Episode: "Prologue One: Community"
---
The psychotherapist and beloved podcaster Esther Perel arrived with Couples Under Lockdown at this year's height of global panic. When mandated quarantining hit much of the world, so too did new feelings about isolation, marriage, moving, safety, and contro. Perel demonstrates how to deal with these emotions by putting the root cause of relationship woes under a microscope. Just before the crisis, one couple relocated to Lagos, Nigeria, where they wrestled with balancing their emotional needs against their American privilege and the poverty surrounding them. Another couple in New York started to divorce before COVID-19 and now can't fully separate, heal, or pursue new relationships while also safely co-parenting their children. While their situations might be unique, the issues underlying each couple's conflict are resonant. Episodes start out like an impossible knot that, by the end, become less tightly wound. The message to listeners is that whatever they're tied up in can be loosened a little, if only they, like Perel, can isolate the threads.
Gateway Episode: "Bavaria, Germany"
---
In 2008, Cam Newton was arrested for reportedly stealing another student's laptop at the University of Florida. It's the type of incident that might seem to be mere youthful indiscretion—but because the alleged perpetrator was a Black quarterback in the Southeastern Conference, it became a radioactive scandal. After intense media scrutiny, Newton left behind one of college football's best teams. Tall, handsome, and charming, Newton later returned to win a national championship with Auburn and an MVP award in the NFL. (He's since been accused of soliciting bribes from colleges and making sexist remarks.) In The Cam Chronicles, writer Tyler Tynes extracts the truth from the rumors that have long clung to the star. Newton doesn't participate in the podcast beyond a brief cameo, but interviews with the quarterback's father and coaches seek to reclaim the legacy of a man whose story the public took control of long ago. Tynes makes the case that Newton is simply both spectacular and flawed—but when you're a Black athlete with those traits, the world tends to hold it against you.
Gateway Episode: "Atlanta"
---
Adam Neumann, the co-founder of WeWork, conquered New York with his yogi-inspired, communal-living office spaces. The start-up surged to a reported $47 billion valuation in 2019, but that figure was a mirage. With exclusive recordings of internal meetings, the host Ellen Huet gives in-the-room access to Neumann's a-dollar-for-me-none-for-you leadership style. He told employees they shouldn't plan on getting credit for their ideas and bragged about underpaying staff, all while touting community first and giving New Age-y interviews. Documents leaked to Huet showed the company planning layoffs while their leader boasted about profits. Drawing from years of experience covering WeWork and revealing interviews with ex-employees, Huet deconstructs Neumann's cult of personality to explain the company's rise and decline. This isn't the typical Wall Street tale of investors getting cheated. (Unlike a lot of corporate swindlers, Neumann never broke a law, and his product was real.) Foundering documents the damage left by the runaway pursuit of wealth.
Gateway Episode: "Capitalist Kibbutz"
---
Sexism, authoritarianism, and the fragile egos of powerful men have never sounded as hilarious as they do in Bunga Bunga, a story about Italy's infamous former Prime Minister Silvio Berlusconi. A real-estate developer, he gained notoriety through his TV career and lives in a cartoonishly large mansion. He has ties to beauty pageants and showgirls. His wife calls him mentally ill after learning of his reported affair with an 18-year-old who calls him "daddy" (which Berlusconi denied at the time). But the host, comedian Whitney Cummings, makes light of the obscenity without becoming tone-deaf. Bunga Bunga focuses on absurdity over abuse, the laughable over the sorrowful. The title itself is the punch line to one of Berlusconi's nasty jokes and a shorthand that the show takes time to explain, so we won't spoil it here. Cummings offers listeners a total escape from reality that also leaves them with a new take on, well, reality—specifically a surreal lens through which to view President Donald Trump's many similarities to Berlusconi. Bunga Bunga's fun and buoyant tone pairs surprisingly well with a story about corruption, showing that even in dark waters, we can stay afloat—and laugh about it, too.
Gateway Episode: "I Know How to Make People Love Me"
---
The Cut, previously known as The Cut on Tuesdays, is back with a new host, Avery Trufelman (formerly of 99% Invisible). The show hits a sweet spot during the long days of lockdown, homing in on 2020 preoccupations. An episode about creating and exchanging well-crafted nudes came just when the singles of the world likely needed a little encouragement to keep flirting. Another episode follows a skeptic through a trio of tarot-card readings, which feels fitting in a time that has emphasized that we can't ever know the future. In its flagship episode, the show covers the many faces of optimism (and its sidekick, pessimism) via Cheer, the Netflix docuseries about competitive cheerleading—in a way, each dangerous stunt is an act of faith. Trufelman's version of The Cut is raw and real, synced with the internet and the zeitgeist but not so much so that listeners are left to sink.
Gateway Episode: "Optimism"
---
Two Minutes Past Nine attempts to understand the ideology behind the Oklahoma City bombing in 1995. Timothy McVeigh, one of the people behind the attack, might have set the fuse, but the violence was rooted in deeper anti-government sentiment and bigotry. The reporter Leah Sottile details the grievances of far-right thinkers who inspired McVeigh, such as William Pierce. Many of the people Sottile reports on accept, if not embrace, the idea of a race war. They view guns as sacrosanct and believe the feds are coming to confiscate them. This may seem like well-trodden ground, but Two Minutes Past Nine contends that to know America, one must comprehend the forces behind far-right movements. Sottile argues that the anti-government movement is a tradition that extends back to John Wilkes Booth. McVeigh wasn't an aberration; he was a cornerstone of the grand American experiment that we can't choose to ignore.
Gateway Episode: "April 19th"
---
Extra Spicy, hosted by Soleil Ho and Justin Phillips, adheres to one core belief: Race and politics are inseparable from the kitchen table. A conversation with Hawa Hassan honors African cuisine—and also confronts tokenism and how it manifested at Bon Appétit. Another episode considers how vital pop-ups in Oakland, California, have been for feeding people and reflects on the treatment of Black and brown street vendors. The show questions if the media surrounding free meals is poverty porn, and even connects sex work to foodie culture. Food discourse's evolution has been well documented: Stuffy white-linen tablecloths gave way to the give-the-people-what-they-want mantra embodied by chefs such as David Chang. Ho and Phillips are writing the new curriculum, which studies all the topics we were told to never discuss at the dinner table.
Gateway Episode: "Food Photography Is a Meritocracy—'If You're a White Person,' Says Oriana Koren"
---
After being diagnosed with Stage 4 breast cancer, a 44-year-old woman named Molly leaves her husband and starts a new life: one that includes having a lot of sex, mostly by way of internet dating. Dying for Sex, hosted by Molly's friend Nikki Boyer, follows these adventures. At first blush, the show may come across as gratuitous and possibly in poor taste—Molly indulges a man's tickle fetish, meets another with a foot-worship kink, and has a romp in the backseat of a car that ends ... prematurely. But Molly is so insightful about her changing body, needs, and perspective in response to having terminal cancer that the show never seems to veer too far into oversharing. Dying for Sex will lure you in with its sexcapades (a truly accurate use of this word) but keep you listening for a raw and touching look at why people so often say "Fuck cancer."
Gateway Episode: "Happy Endings"
---
The journalist Laura Krantz tracked Bigfoot in the first season of Wild Thing, so looking for life in outer space isn't a giant leap for her. Plenty of kooks, conspiracy theorists, and Star Trek fans believe in aliens—but so do scientists, pilots, and elected officials. For Krantz, the search for extraterrestrial life includes every single one of these people. She interviews former Senate Majority Leader Harry Reid, who recalls a black-money, UFO-tracking operation he pushed Congress to fund. His story legitimizes all those who believe in secret government programs, and it doubles as a warm blanket for believers. In another episode, a trip to the UFO Watchtower feels like a pilgrimage to a holy site. Listening to the podcast can feel like being in a sensory-deprivation chamber, but with the low hum of audio. Wild Thing is a mind-altering experience. Put on your best headphones and let its eerie mood conjure the cosmos.
Gateway Episode: "What Is Life?"
---
To understand the devotion that punk rock inspires in its fans, look no further than No Dogs in Space. Hosts Marcus Parks and Carolina Hidalgo offer you a sonic tome of music history to lose yourself in. Starting off with the Stooges, the series powers through a decade featuring the Misfits, Ramones, Joy Division, and other pivotal artists. The lessons about band dynamics and history are thorough, the music is an adrenaline rush, and the effect is something akin to the greatest class you ever took in college. If you're not initiated into punk, this is the perfect space to start listening. Hidalgo and Parks's wisecracks and DJing will entertain you throughout; they're delightfully goofy, and they've done their homework. No Dogs in Space connects bands into one gigantic family tree and plays their music loudly. When you've finished with the series, you'll be an adopted member of the scene.
Gateway Episode: "The Ramones Pt I"
---
In 2013, the Houston Astros had the worst record in Major League Baseball. The team was, in the words of Sports Illustrated writer and creator of The Edge Ben Reiter, a "laughingstock." Despite the lack of on-field talent, the Astros' ownership believed they could mount a comeback—especially through the work of general manager Jeff Luhnow, who implemented cutthroat measures. The feel-good, worst-to-first story might have ended in 2017 when Houston won the World Series: an outcome that Reiter had predicted after embedding with the club. But then, the team became mired in a sign-stealing scandal. Houston had cheated right under Reiter's nose. He feels personally responsible for missing it, given his knowledge of the organization, which makes him a compelling reporter for this retrospective. Reiter details destroyed careers and his perception that Luhnow valued wins over human decency. During one game, the Astros stole signs as Mike Bolsinger pitched for the Toronto Blue Jays, tagging him for four runs before he could record a single out. Bolsinger never played in the MLB again. The Edge is about the lengths people go to to win—which are much further than you think.
Gateway Episode: "Bang Bang"
---
Folxlore uses eerie sound design and a lyrical style to frame the everyday lives of LGBTQIA+-identifying people in Glasgow as fictional horror. "Werehouse" features a man  recounting his first romantic experience as though it's an interrogation, in which he grows paranoid that he'll be caught. "Between" centers on a trans man riding the subway who panics when people are looking at him, and then worries that something's wrong when they don't. In "Static," listeners go inside the mind of a new mother who is so shell-shocked from having a baby that she can't sleep—or is plagued by nightmares when she does. The stories act alternately as metaphors, exaggerations, or totally realistic portrayals of the challenges of being gay, nonbinary, or trans. On paper, this collection might sound unpleasant or even hard to endure. But Folxlore is an energizing listen that draws you in with its dreamy, poetic feel and mysterious sonic settings.
Gateway Episode: "It Starts Here"
---
Coaching goes beyond the realms of sports and self-help, and Michael Lewis's Against the Rules analyzes the practice in its full breadth. For example, colleges might be designed by privileged people for like-minded applicants, but anecdotally, coaches can improve the acceptance and graduation rates of nontraditional students. "The Coach in Your Head" profiles Timothy Gallwey, a tennis player who teaches mental fitness and focus; his style could translate to all trades. Lewis takes a circuitous route, checking in with all types of leadership methods, but the payoff is tremendous. In the perfect last episode, the host gets vulnerable. Channeling everything he's learned on his quest, Lewis meets Bette Midler and her vocal coach and takes lessons to overcome his fear of singing. Against the Rules follows people who've perfected the art of seeing what we can be, not just what we are.
Gateway Episode: "The Coach Effect"
---
Fault Line ends its first episode with a flashback to 2003, when the journalist David Dimbleby was on assignment for the BBC, grilling U.S. Secretary of Defense Donald Rumsfeld over his aggressive posture toward Saddam Hussein. Dimbleby's tireless skepticism—both then and now—will influence how you look at power. The veteran reporter, who got into podcasting last year with the sublime The Sun King, investigates the origin of the war in Iraq and the American-British coalition that supported it. In particular, Dimbleby wants to understand the relationship between former U.K. Prime Minister Tony Blair (whom the host interviews in the present day) and former U.S. President George W. Bush. Fault Line examines history through the lens of what powerful people desire, what their motives are, what they know, and when they knew it. You'll receive a crash course in diplomacy, weapons of mass destruction, and espionage, but this podcast's only ideology is the search for the truth.
Gateway Episode: "The Truth Shall Set You Free"
---
Unfinished, a show about America's unresolved histories, premiered with a season titled Deep South that investigated the life and death of Isadore Banks. The wealthy Black businessman and landowner was lynched in 1954, and his killer was never identified. Even 66 years later, the white people in Banks's Arkansas town don't want to share what they know—a telling example of the erasure of Black history. The reporters Taylor Hom and Neil Shea embed in the area, go door-knocking, and provide as much closure as they can while also putting white power and white rage on display. Unfinished's second season of 2020, called Short Creek, profiles a community of Mormon fundamentalists on the Arizona-Utah border. Some longtime residents have disavowed their religion but are unwilling to leave the land, creating a bitterly divided town; journalists Sarah Ventre and Ash Sanders have to draw out tight-lipped people on both sides. In their mission to dig deeper into America's murky past, Unfinished Deep South and Short Creek give voice to people who've been sidelined or overshadowed.
Gateway Episode: "Deep South, E1: Isadore Banks" or "Short Creek, E1: The Why Child"
---
Crisis, a podcast supported by the Catholic University of America, confronts the legacy of predator priests. The host, Karna Lozoya, respects both the faith and those who were abused as she uncompromisingly pursues the truth. Survivors, such as James Grein, tell Lozoya that they were ignored after informing their parents about their tormentors. (Grein even says that he told the pope himself.) Several guests, including clergy members, refer to the church as a good-old-boys' club. Lozoya's investigation exposes many of the Catholic Church's long-standing problems—such as its hierarchy and the divide between laity and clergy—and reflects on the challenges that many survivors of sexual abuse face. "Healing" isn't always possible, but the show aims to provide the accountability that survivors were denied, even as the child-sexual-abuse scandal within the Church continues. Crisis is a compelling listen despite the grim material.
Gateway Episode: "2018"
---
An NPR podcast about gun-rights activists might sound like an exercise in leftist confirmation bias. But whether the hosts Lisa Hagan, who grew up shooting guns in the Midwest, and Chris Haxel, a veteran who can "disassemble a M240 Bravo in under 30 seconds," succeed at fair-mindedness probably has more to do with your values than the reporting itself. The show offers a course in confrontational politics, with plenty of opportunities to gawk at fringey nonsense—although the characters here (save for a few racists and swindlers) are reasonable and intelligent. No Compromise doesn't provide a roadmap for reaching across the aisle, but it does successfully humanize all sides of this polarizing issue.
Gateway Episode: "A World Where the NRA Is Soft on Guns"
---
An original piece of fiction from Mermaid Palace, Asking for It depicts the complexity of intimate-partner violence and the challenges of leaving an unhealthy relationship. In it, aspiring musician Goldie falls in love with a more established artist who becomes codependent and abusive. She lures Goldie in, pushes her away, threatens to harm herself if Goldie doesn't cooperate, and gaslights her. But after they break up, she supports Goldie during another abusive relationship. With an ingenious raw style, each episode sounds more like found recordings of real people than something achieved through writing and acting. The sound design inserts you in the story, as though you're in the studio as Goldie rehearses or in the house when an unhinged lover pounds on the door. In Asking for It, the lines between love and toxicity, or between support and self-sabotage, aren't always clear—even for the listener.
Gateway Episode: "Meet Goldie"
---
Dirty Diana is great narrative fiction with a magnificent lead: Demi Moore. Shana Feste based the series on the period when she and her husband were separated and dating other people. The plot focuses on Diana, who runs a secret business that records the fantasies of women and sells the audio on the internet. When she's doing her job or having private conversations with friends, she's uninhibited. Meanwhile, she and her husband haven't slept together in a year. The show is hardcore and sex positive, which is essential given that Diana tries to sell the female imagination, not male-driven smut. Every character seems almost hopelessly oversexed in conversation, but the show brilliantly contrasts their desires with their actions. The difference between Dirty Diana and porn is that—like in real life—people don't always act on their libidos, their filthy minds notwithstanding.
Gateway Episode: "Liz"
---
HQ Trivia, an app featuring a live quiz show created by Vine founders Colin Kroll and Rus Yusupov, gained a million users within months of going live—an early-stage virality experienced by the likes of Facebook and few others. Then, its growth crashed. Boom/Bust traces the app's rise to popularity, profiling former host Scott Rogowsky, whose earthbound, cheeseball comedy is vital to understanding what a sensation the app once was. But the podcast also tells a bigger story of the gold-rush frenzy of start-up culture: venture capital, bickering co-founders, allegations of inappropriate behavior with women, and the struggle for relevance in a marketplace with no attention span. The mantra "adapt or perish" might explain HQ Trivia's slide into irrelevance from a technology standpoint, but Boom/Bust argues that the toxic culture within start-ups—the behaviors of overworked employees and their high-profile leaders—hasn't evolved one bit.
Gateway Episode: "The Future of Trivia, TV, Everything | HQ Trivia"
---
The newest season of Slow Burn could serve as a parable for understanding how Donald Trump took office. The show, hosted by Josh Levin, revisits the career of David Duke, the former Klu Klux Klan Grand Wizard who ran for governor of Louisiana in 1991 and lost in a runoff. Like Trump, Duke blamed the media for not respecting him and, during a debate, gave only a mealymouthed repudiation of white supremacy. In one episode, a woman talks about how difficult it was to gauge Duke's popularity because he vastly outperformed the polls. With archival footage and production that would impress Ken Burns, Slow Burn confronts the listener with an uncomfortable truth: Political campaigns are often fueled by white grievance. "It was comforting to imagine that the David Duke phenomenon was an illusion," Levin says at the start of the final episode. Slow Burn warns us that these boogeymen should be taken very seriously.
Gateway Episode: "White Knight"
---
Boomtown begins with a trip to western Texas's U.S. Route 285, nicknamed "Death Highway" due to its often-fatal accidents involving oil-related semitruck traffic. The highway is just one of the unexpected places the Boomtown host Christian Wallace takes listeners, as he explores the state's Permian Basin during what was the biggest oil boom in U.S. history—before oil prices dropped dramatically during the pandemic. Wallace grew up in the area and worked on a rig, so his profile of the people living in boomtowns brings the story out of black-and-white politics and into full color. The cast of characters is long and varied—roughnecks, tycoons, grieving families, industry experts, and even Wallace's own mom and dad. The journalist and former sex worker Susan Elizabeth Shepard guest-hosts for two episodes and offers necessary insight into how the sex industry follows boomtowns. The show is a beautiful ride filled with levity, even as it delivers troubling forecasts for the future.
Gateway Episode: "Highway to Hell"
---
Products made as part of the multitrillion-dollar wellness industry often rely on the placebo effect, which sounds harmless. But The Dream's host, Jane Marie, sets out to prove that it's not. Some consumers forgo medical treatment when they take supplements, many of which aren't regulated. Marie stress-tests claims about vaccines, tinctures, and so-called therapies. She speaks with a scientist to address the quantum-physics claims surrounding gemstones. Sometimes the podcast gets personal—the host tries a Moon Juice product, which lands her in the hospital, and discusses how her grandmother takes colloidal silver, which has dangerous side effects. Marie conducts her investigation with vigor and honesty at every step. The season culminates in a combative exchange between a former FDA commissioner and the president of the supplement industry's largest lobbying group, arguing about how much oversight the government should have over these products. Still, after debunking much of everyday wellness culture, Marie finds herself on a massage table with a tuning-fork practitioner, inexplicably "so blissed out" that she's moved to tears.
Gateway Episode: "What's Your Frequency?"
---
Since 2016, the Dissect host Cole Cuchna has been analyzing some of hip-hop's most iconic albums in a show that's akin to the audio version of a term paper. This season, Dissect turns to Beyoncé's Lemonade, its first time studying an album made by a woman (excluding a miniseries on The Miseducation of Lauryn Hill). Cuchna enlists the Dope Labs co-host Titi Shodiya to contextualize how slavery has shaped Black love and informs the imagery used in Beyoncé's visual album. The show pays special attention to pan-African mythology, Lemonade's many allusions and deep symbology, and the unique burdens carried by Black women. Each episode breaks down the metaphors, history, and cultural relevance of a single song on the album. The hosts dive into every detail—like the difference between Beyoncé appearing in a bathtub without water in "Intuition" and then fully submerged in water in "Denial," which they say signifies rebirth. Some of their analyses might be conjecture, but they all point toward stunning artistry. The show, which kicked off about a month before the killing of George Floyd and wrapped in July, shed new light on being Black in America at a pivotal moment.
Gateway Episode: "Beyoncé: LEMONADE"
---
Radiolab's Ellen Horne and Oscar-winning filmmaker Alex Gibney kick off Lies We Tell by discussing a simple untruth: The Pulitzer Prize–winning war historian Joseph Ellis lied about serving in Vietnam. The rest of Ellis's record has been vetted by other academics and seems to check out, so the hosts attempt to make sense of what appears to be a singular departure. Each episode stands on the conceptual building blocks from the last, creating something akin to a book of essays. The show so effectively breaks down the notion of lying that by the final episode, the hosts have made several convincing cases that it's a foundational tool for human existence; little distinguishes a strongly held belief from a lie. Narrative making, which contains degrees of truth and untruth, is required for us to organize the world around us. Sometimes we need to fool ourselves, just a little, to go after our dreams. Lies We Tell features plenty of antagonists, but lying isn't one of them.
Gateway Episode: "Lying for a Living"
---
If you've heard Boyz II Men, you know the style of new jack swing, a blend of hip-hop and R&B. But the original sound started with a man named Teddy Riley, who composed the music for the Harlem group Guy. Jacked: Rise of the New Jack Sound writes the behind-the-scenes story of that turbulent and creative time in the 1980s. Tracing the rise and fall of musicians has become a staple in film and TV, but here the host Taraji P. Henson demonstrates how perfectly suited this type of audio documentary is for direct engagement with pop songs. The soundtrack propels the narrative forward, particularly the incredible new jack swing tracks. Guy influenced an entire generation, and the group's story will break your heart into pieces. Manipulated by their manager, they gave away their royalties on their catalog and were fed through the meat grinder of the recording industry. Despite what they endured, the members of Guy come across as if they're still in awe that their stardom ever happened at all.
Gateway Episode: "I Had a Vision"
---
When Tom Brown went missing in Canadian, Texas, in 2016, he was a high-school senior and president of his class. In a narrative that weaves intense mystery with small-town hysteria, Texas Monthly journalist and Tom Brown's Body creator Skip Hollandsworth follows the poorly handled missing-person investigation—and the community's subsequent unraveling. In the family's eyes, the sheriff bungled the collection of crime-scene evidence. He and a private investigator—hired by Brown's mother—squabbled over who the suspects were and whether Brown had skipped town. At one point, the state attorney general's office administered a polygraph to the sheriff. Despite the tabloid journalism surrounding the case, the podcast humanizes Brown. You feel his warmth and ambition, even though his voice is heard very little. When a life is cut short, it's up to the living to fill in the blanks.
Gateway Episode: "A Pretty Little Place"
---
During the Jim Crow era in the United States, The Negro Motorist Green Book published safe locations for Black travelers to shop, buy gas, and find lodging. Driving the Green Book is an audio travelogue of that time. The hosts, Alvin Hall and Janée Woods Weber, address racism, but they also celebrate Black perseverance and ingenuity—this show isn't about people flailing under the thumb of oppressors. The episode "Mother Wit" documents the practice of "packing fried chicken, biscuits, tea cakes—often in a shoebox" so travelers wouldn't have to stop for food. Some Black drivers used CB radios to track police movements shared by truckers. Others relied on having someone in the car who passed as white to get service. In the series' most powerful exchange, the hosts discuss how the Black owners of the Lorraine Motel in Memphis, the site of Martin Luther King's assassination, had to personally clean up the balcony where he was murdered. Driving the Green Book invokes the spirit of a road trip while exposing some of the most disgraceful moments in American history.
Gateway Episode: "Mother Wit"
---
In Where the Bodies Are Buried, the host Phil Chalmers calls convicted serial killers who are on death row or serving life in prison. Many of them have only been convicted of a fraction of what they've allegedly done, and Chalmers' calls guide some of the men to admit where other bodies are buried. One guy gets censored so many times explaining a horrific act that you wonder if it's better to hear what he said or to fill in the bleeps with your own imagination. Another man convicted of strangling multiple people gets COVID-19 and begs for intervention because, he says, he cannot breathe, but the show's hosts don't really seem to care. Listening to the subjects' lack of empathy—and the occasional breach in the hosts'—the audience must contend with the outer bounds of their own compassion. The show cuts out all of the mystery that the true-crime genre thrives on and instead goes straight to the sources, depicting moments that are often terrifying but not exactly surprising.
Gateway Episode: "William 'Clyde' Gibson"
---
The writers of The Chronicles of Now satirize, applaud, and transmogrify the news of the day. The podcast, hosted by Ashley Ford, commissions famous authors (such as Roxane Gay, Ben Fountain, and Manuel Gonzales) to create short fiction pulled from the headlines. Some of the stories reach for high concepts; others are grounded and relatable. The pandemic lurks in the background of many. One episode, "Breeze Point," responds to a viral story from Hong Kong about two mating pandas. "The Extinction Show" imagines a world in which people profit off soon-to-be-extinct animal species. Another entry follows two sisters who share a love of birds but can't stop fighting about politics; the listener must decide whether the story is about love or polarization. The 10-minute readings—bookended by Ford's excellent interviews with the writers—are easily snackable, but don't let the breezy format fool you into thinking you won't laugh and cry and ponder existential dread.
Gateway Episode: "Proof"
---
After reporting at the Standing Rock protests, veteran NPR environmental reporter Ashley Ahearn quit her job in Seattle and moved to rural Washington. The protests didn't stop the building of the Dakota Access Pipeline, and the experience made her question her life and career. Now, she turns her gaze to the sage-grouse: "the most controversial bird of the West," commonly called the cock of the plains. The show is, in part, a celebration of the landscape and a memoir of her move from a city to the country. She rides horseback, describes what it's like to move cows, and even records herself as she's forced to evacuate her home because of wildfire. But her story centers on the grouse, its dwindling population, and the bird's impact on the people who live in the area. One rancher says, "I know you're not supposed to try to control things from the grave, but all I want to do is to protect this dirt." Wilson Wewa, a Northern Paiute/Palouse elder, shares a story of how sage hens help him and his tribe cope with grief. In the end, even though the future doesn't look good for the grouse, the show remains uplifting; it traffics in courage instead of hope.
Gateway Episode: "Grouse: Stranger in a Strange Land"
---
Last year, Broken: Jeffrey Epstein covered Epstein's heinous crimes. Seeking Justice pivots to the survivors whose sense of resolution was warped by his death. When the season opens, the host, White House correspondent Tara Palmeri, is working with Virginia Giuffre, one of the most outspoken victims. They knock on the doors of Epstein's former employees, trying to persuade them to corroborate Giuffre's case. Initially, the responses are lackluster, and listeners might fear that they'll have to settle for almost nothing. But doors do open. One victim, Courtney Wild, divulges the hard thinking she's done about whether she could also be a perpetrator, since she helped Epstein recruit. Another survivor, Marijke Chartouni, confronts her recruiter, who denies any wrongdoing but also confirms much of Chartouni's story. Hearing her process this information lets listeners observe the complex psychological impact that sexual assault has on a person. In the final episode, Palmeri describes being raped herself when she was 16 and explains why that felt important to disclose, creating a powerful and rare moment in investigative journalism. Listening to her, one realizes that justice isn't even half of what survivors seek.
Gateway Episode: "The Enablers"
---
Hrishikesh Hirway, the creator of Song Exploder, and Samin Nosrat, the author of Salt, Fat, Acid, Heat—both of which are now Netflix series—put their delightful friendship on display and answer listener questions about food. Should you soak beans? What can you do with surplus ingredients? What snacks will satisfy a craving for crunch? At a time when many have turned to home cooking, the show provides advice and serves as a reliable source of joy. Hirway matches Nosrat's expansive understanding of food with charming banter and cringeworthy puns. Guests—including Jason Mantzoukas (who knows almost nothing about cooking), Wesley Morris of Still Processing (who's known to be an excellent home chef), and even Hirway's father (who is a food scientist)—pop by to share tips or ask questions. Home Cooking is the audio equivalent of comfort food. If you're cooking for one or for four, or not at all, the long, lovely episodes will remind you that you're not alone.
Gateway Episode: "Cod Save America"
---
"This is a story about women who fight back," the host and investigative reporter Natasha Del Toro says in the first few minutes of Verified, signaling to listeners that vindication is coming. In 2013, Dino Maglio, an Italian police officer living near Venice, used the website CouchSurfing to attract female guests to his home; he is accused of drugging and sexually assaulting many of them. (Maglio was convicted in 2015 of raping a minor and in 2019 of serial rape—though he's since appealed the latter conviction.) Over the next seven years, several of these women enlisted the help of the Investigative Reporting Project Italy, or IRPI, to bring charges against Maglio. The show illuminates the complexities of surviving assault: how one woman can remember everything and another might have foggier recollections, how some women take action immediately while others can't or never will. Verified also examines CouchSurfing's blind spots, takes a detour into how IRPI formed, and culminates with Maglio's brazen behavior in court and bizarre sentencing. The show models several paths to finding justice or closure, much of which relies upon simply being believed, if only by other survivors.
Gateway Episode: "Maria"
---
In Back Issue, Tracy Clayton and Josh Gwynn mine pop culture, particularly from the '90s and '00s, for its wisdom. While the show sounds retro, it's a riveting combination of all things oldish and new; the hosts cover plenty of ground on each topic, emotionally, intellectually, and comedically. Listeners don't need to be as fluent in the subjects as they are. In one unforgettable episode, the hosts define what separates blue-eyed soul from yacht rock, and guest Ashley Ford ends up singing a Nicki Minaj song while impersonating Michael McDonald. In another segment, Clayton and Gwynn ask anonymous listeners to guess whether a singer is Black or white and to explain their reasoning. Clayton and Gwynn pursue wonderfully unpredictable concepts, such as when they celebrate '90s TV by hosting the Black Emmys. They not only contextualize everything through a modern lens—such as analyzing an In Living Color sketch about race that holds up to scrutiny in 2020—but also go through the trouble of making it entertaining.
Gateway Episode: "Remember When Yt People Started Dipping Their Toes in Soul Music?"
---
An essential treatise on 9/11, Blindspot traces the origin of al-Qaeda back to the Soviet–Afghan war and the U.S. funding of Afghan freedom fighters. Host Jim O'Grady examines history as a complicated narrative of cause and effect, yet he zooms in on critical moments so we can see the dominoes as they fall. The tale begins in 1990, when a man named El-Sayyid Nosair assassinated a rabbi in midtown Manhattan. This event, like so many depicted in the podcast, predicts a growing radicalization against Western democracies. O'Grady methodically details the players and the plots—including an Egyptian security expert who goes undercover for the FBI, the 1993 World Trade Center bombing, and a fire in Manila—that lead to Osama bin Laden. Blindspot is an incredible achievement. However chaotic and unpredictable 9/11 felt in real time, the series shows that the United States' misinterpretation of intelligence and involvement in foreign wars had been building up for a while.
Gateway Episode: "The Bullet"
---
Lost Notes: 1980 is a retrospective about a transitional year in music by the writer and poet Hanif Abdurraqib. He uses treasured songs, such as Stevie Wonder's "Happy Birthday," to take listeners back to a moment in 1980 when an artist's work lay at a crossroads. He reflects on how the Joy Division frontman Ian Curtis suffered from epilepsy (as does he), and on the transportive power of Sugarhill Gang's "Rapper's Delight," which takes him back to his DJing days. The stories sound like confessionals—but are in fact deeply intimate biographies of their subjects that can make you feel like you're discovering each artist for the first time. For Abdurraqib, the context in which art is made is essential to the listening experience. Indeed, you will adore these beloved songs even more after listening to this podcast. Lost Notes: 1980 takes you back to the moment you first discovered music, when sound seemed like it had the power to alter the course of your life.
Gateway Episode: "John Lennon & Darby Crash"
---
In 2019, the Washington Post writer Amy Brittain wrote about Lauren Clark, who in 2013 had been sexually assaulted in a D.C. park by a man named Jayro Cruz. After a judge, Truman A. Morrison III, gave Cruz a lenient sentence, Clark kept tabs on her attacker, who received unsupervised probation in 2017. Many of the investigation's details are best left for the audience to discover. However, Brittain's findings result in a multiyear journey that connects the case to an Alabama woman, Carole Griffin, who has a bombshell revelation. The show exposes how lives are irrevocably changed by sex crimes: Friends are lost, families are thrown into disarray, and mental health is strained to a breaking point. Although rapists don't fit a specific profile, victims tend to have much in common. Canary shows that when due process fails, the bond between survivors can be the starting point for justice.
Gateway Episode: "The System Failed Us"
---
The Heart is back after a two-year hiatus with a new slate of hosts that the original show creator Kaitlin Prest calls "the next generation of radical queers." The podcast's already-broad purview, which includes lesbian separatism and radical politics, has expanded even further, letting listeners in on conversations that are often relegated to private or fringe places. The "Race Traitor" series diagrams the uncomfortable historical context that's ever present between Black and white intimate partners. The "Divesting from People Pleasing" series examines how the anxiety of navigating white spaces as a Black woman manifests in the body. The "One" series considers the aches of loneliness and somehow reassures you that being alone is far from the worst thing to be, even during a pandemic. The Heart takes a self-aware, members-only approach to its subjects, and even if you aren't invited to join the club, you'll still benefit from eavesdropping.
Gateway Episode: "Divesting From People Pleasing: Threat"
---
A thriller centered around a rock song, Wind of Change captures podcasting at its most exhilarating. Working off a tip from a source, the writer Patrick Radden Keefe investigates the farfetched claim that the German band Scorpions recorded their 1990 hit "Wind of Change" as agitprop for the CIA to incite revolution in the U.S.S.R. Every beat and unexpected reveal are perfectly paced; each episode is a tug-of-war. The premise is so absurd that, at least once, you'll write it off as a crackpot rumor. But a moment later, as testimony trickles in from ex-agents, rock historians, and spy-memorabilia collectors, you'll be convinced that no one except the CIA could have written the song. Who knew ambivalence was such an adventure?
Gateway Episode: "My Friend Michael"
---
Rabbit Hole distills the history of internet discourse by zeroing in on a few widely influential online personalities and movements (such as the YouTuber and gamer PewDiePie, or the QAnon conspiracy theory). Produced by The New York Times and hosted by the tech writer Kevin Roose, the podcast launches with a three-part miniseries that examines the journey of a young man named Caleb into YouTube's abyss. He starts out by watching conservative political thinkers and clicking link after link supplied by the platform's recommendation algorithm, which leads him to fringe characters and intellectual-dark-web pundits. His exploration constructs a larger picture of how our digital lives have short-circuited our realities and pleasure centers. Rabbit Hole is simultaneously disquieting and fascinating; one could easily experience it as low-key horror. The show suggests that, even though we've spent decades tethered to screens, the line between human connection and dystopian hellscape is still too thin.
Gateway Episode: "The Accidental Emperor"
---
California Love is the mixtape of host Walter Thompson-Hernández's coming of age in Los Angeles. The show sends you back to exact moments in his biography while conjuring emotions and experiences that are universal. One story is about a party line he used to call (think a landline chat room) and the show's audio recreates precisely what it sounded like to flirt, catfish, and slide into DMs before the internet. The episode is a phenomenal use of the podcast medium, with actors simulating the phone conversations. "Scared Straight" is the portrait of the host as a young graffiti artist and lawbreaker struggling with his identity. Thompson-Hernández brings the series home with the perfect album closer, "Ellie"; it's an ode to his mother, who moved to L.A. from Mexico as a teenager and who made this whole beautiful journey possible. California Love mimics time travel, using memories in unsentimental ways to get the clearest picture of life when the summers lasted a year, your role models were superheroes (for him, it was Kobe Bryant), and you had to get home for dinner before dark.
Gateway Episode: "P Line"
---
Hundreds of women and girls have been sexually brutalized and murdered in Ciudad Juárez, Mexico, since the 1990s. According to one resident, the killings have become so normalized that they no longer make the front page of the newspaper. Femicides is the word often applied to the tragic recurrences in this border city, a central location for U.S.-Mexico trade. The hosts of Forgotten: Women of Juárez, Oz Woloshyn and Mónica Ortiz Uribe, take their time to explain what that word means to this community. The show always includes the victims' full names and highlights details about their lives. Many were attending computer school while working at a local factory; that ambition, Woloshyn argues, might have led to their abductions. The hosts examine the many tentacles of this "reign of terror"—ones that also extend into Americans' jean pockets, windshield wipers, and illegal drug usage. The duo illustrate how cartel members, police officers, FBI agents, industrialists, and government officials make the lives and deaths of the women of Juárez invisible. Simply listening to the show isn't the solution to this enraging problem. But the people of Juárez, says one resident, can no longer shoulder the knowledge of these atrocities on their own.
Gateway Episode: "A Cross-Border Killer?"
---
This five-parter about a 60-year process of school integration in Brooklyn (which has one of the country's most segregated school systems) makes a surprisingly simple argument: White parents are the most powerful force shaping schools. To tell this story, the host Chana Joffe-Walt draws from an incredible amount of tape, in which people speak and behave with revealing (and often self-incriminating) honesty. Several white parents mistake their advantages for "hard work" and try to quantify which children "deserve" a good education. One woman fought for integration and even taught in integrated schools, but in the end, she says, integrated schools were "too chaotic" for her white children. Nice White Parents arrived in our podcatchers at a time when white people were finally ready, in theory, to be schooled on race, and it helps listeners understand much more than just school segregation.
Gateway Episode: "The Book of Statuses"
---
Catch and Kill is a tour de force. The suspenseful series about Harvey Weinstein's years of alleged abuse features previously unheard audio and a large cast of international characters, including the actor Rose McGowan. The show, which is an extension of Ronan Farrow's book by the same name, started airing at the end of 2019 but is still relevant a year later. It starts with an interview with one of the spies sent on Weinstein's behalf to monitor Farrow. But the series goes on to discuss President Donald Trump's alleged relationship with the National Enquirer, the intricate details of what it takes to fact-check a story like the Weinstein exposé, and different victim testimonies. Catch and Kill tells a story about cover-ups and the risks people take to reveal the truth. By following the story of the investigation itself, not just Farrow's findings, the podcast reveals the massive coordination that goes into protecting powerful men and the equally immense effort required to unmask them.
Gateway Episode: "Episode 1: The Spy"
---
Years ago, the reporter Latif Nasser found out that he shared his rare first and last names with a Moroccan man who has been detained in Guantanamo Bay for more than 18 years. This discovery led the journalist to investigate the other Latif's identity. The host uncovers unsettling evidence about CIA torture and the clandestine operations of the U.S. and al-Qaeda, but he's far more interested in his subject's life, the nature of guilt, and what redemption even means for the detainee. Beauty and danger merge at every seam, such as when the host describes the young Latif's work at Osama bin Laden's former sunflower farm. The other Latif, the podcast explains, entangled himself with some dangerous people, but he likely never touched a bomb in his life. The show presents a striking image of this man being held in possibly the world's most infamous prison, serene and dignified even after having been tortured.
Gateway Episode: "My Namesake"
---
A call from a woman who says her brother was made to work for free while getting addiction treatment turned into a years-long exposé of the prison-to-rehab pipeline. People who are court-ordered into rehab often end up in facilities that require them to do labor without pay; they form a shadow workforce of at least 60,000. American Rehab traces this practice back to Synanon: one of the country's earliest rehab centers, founded in 1958. Synanon eventually turned into a commune, then a cult, then disbanded. But one researcher estimated that in the 1970s, about 500 rehabs sprung up out of the Synanon model; Cenikor is one of many accused of using forced labor. Reveal spoke to hundreds of people to determine how many of these centers still exist today, and if work-based rehabs are even legal. American Rehab is comprehensive beyond what the first episode might let on, implicating companies such as the Salvation Army, Walmart, and Williams Sonoma. It concludes with a very American message: Of course some rehabs in this country make the argument that hard work can cure anything.
Gateway Episode: "Desperate Call"
---
In 2016, a 22-year-old Black man from Chicago named Courtney Copeland was shot in his BMW, drove himself to a nearby police station for help, and later died. The podcast Somebody follows his mother, Shapearl Wells, as she investigates his murder. This setup might sound like a familiar look at how the police fail Black Americans time and again, but Somebody goes even deeper. It examines how racism plays out in discrete moments, both in Wells's life and Copeland's death. Prejudice pervades their existence, not just in times of duress. Throughout, Wells is more than a caricature of a grieving mother or a strong Black woman; she's a memoirist–cum–private detective who interviews witnesses, confronts police officers, and works to change laws. The show is billed as true crime, but the major draw is the chance to see the world as Wells does—through her powerful display of love.
Gateway Episode: "Courtney"
---
In March, host Erica Heilman asked listeners to submit recordings of their lives in quarantine, and by April 16, she had produced seven episodes of Our Show. People participated from around the world—Tasmania, Spain, Singapore—and from across the U.S., resulting in stunning variety. A child leads a meditation about the beach. A couple choose their walking route by flipping a coin. A man impersonates Elvis singing "Are You Lonesome Tonight." Heilman creates a collage with them, stitching the various moods and voices together into a sonic quilt that relies on her artistic sensibilities more than theme or topic. "I made a chicken pot pie, and then I ordered a mini trampoline," someone says. An elderly man decides not to take the bus. Others just say hello. Somehow, Heilman seems to have picked the snippets that will endure. (She's good at this—just listen to the rest of her catalog,) The result is a poignant soundtrack of 2020, built from one of the hardest months in world history. It came out at just the right moment and remains as heartrending and comforting now as it was then.
Gateway Episode: "Our Show One"