The 16 Best Albums of 2020
A selection of the most illuminating music to come out of a dark year, handpicked by our staffers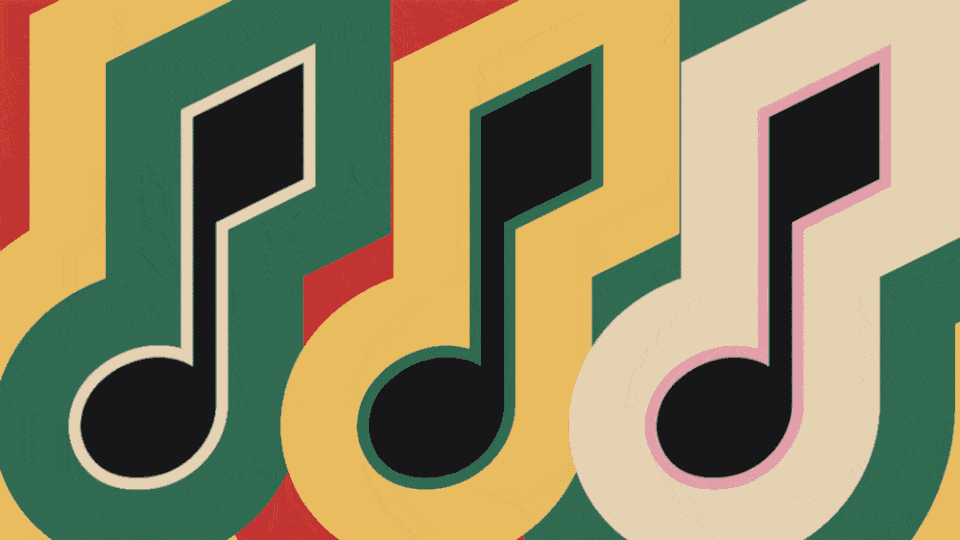 Did pandemic shutdowns make music sound different? Without concerts, parties, and (for many people) commutes, some of the best venues for enjoying the art form vanished. But isolation and panic gave music a more urgent job to do: help people survive. Here are the albums that made 2020 bearable. Follow along on Spotify.
---
Toby Hay, Morning/Evening Raga
Back in March, way, way back, when everyone was either baking sourdough or winding up to the first of their COVID-era nervous breakdowns, the Welsh guitar master Toby Hay sat below the hills of his native Rhayader and improvised a song to the dawn. Morning/Evening Raga collects that performance and eight more like it, recorded at different times of day and in different locations, all one-take performances. Hay's technique is formidable, his obedience to the music complete. Now he shimmers like a harpist; now he blurs like an impressionist; now he plays in the wide-open style known as "American primitive"; now he sounds like the sweetest, most meditative parts of Led Zeppelin, those interludes stretched and looped and heightened and spangled over a sheep-studded hillside. Birds hop about in the background; the world hums distantly. The effect is gently stunning, and even (here's a word that's been doing a lot of work this year) healing.  — James Parker
Listen to: "VI"
---
Fiona Apple, Fetch the Bolt Cutters
When Fiona Apple released Fetch the Bolt Cutters back in April, the album seemed eerily suited to the wearying early months of quarantine. Her first record in eight years, it vibrated with anxiety and defiance. Now, nine months into pandemic-induced isolation, Fetch the Bolt Cutters is no less resonant—we've all "been in here too long." Apple is more than a musician of the moment, though. Some of the album's sharpest moments are her most personal triumphs. Take the confident insubordination of "Under the Table," for example: "Kick me under the table all you want / I won't shut up, I won't shut up," she sings on its hook. A soft repetition of the song's first two lines echoes behind her strident voice, then builds to its own banner declaration: "I would beg to disagree / But begging disagrees with me." That's a pretty timeless sentiment.  — Hannah Giorgis
Listen to: "Newspaper"
---
Grimes, Miss Anthropocene
The events of 2020 were unprecedented but not, entirely, unexpected. In February, Grimes's fifth album, Miss Anthropocene, whispered of fever plagues, flaming skies, and a world in which "we don't move our bodies anymore." Because she's an experimental pop genius, such 21st-century apocalypse visions inspired sonic wonders: bass blasts that could frack all of Pennsylvania ("Darkseid"), chattering rhythms evoking panic and lust ("4ÆM"), facetiously pretty melodies about AI romances ("Idoru"). Though Miss Anthropocene's musical touch points recall Ozzfest and Electric Daisy Carnival, its intricate arrangements conjure an image of Grimes locked in with a laptop, separated from human warmth but gorging on all of human knowledge and tech. If only our real-life isolations turned out to be as fun as listening to her. — Spencer Kornhaber
Listen to: "4ÆM"
---
BTS, Map of the Soul: 7
When BTS released Map of the Soul: 7 in February, the world looked very different. Hours after the record dropped, the South Korean septet gave an interview before an army of fans who had gathered in Manhattan amid the brutal cold to celebrate. Though memories of that day have dimmed, MOTS: 7 is still luminous. After seven years together (hence the title), BTS put out its most sophisticated record yet. Good luck pinning down the group's sound; the genres distort beautifully, like an oil slick, whether on the solo tracks or full-group efforts. Sample hypnotic Latin guitars ("Filter"), wistful R&B ("My Time"), dreamy jangle pop ("Moon"), and nostalgic arena rock ("Inner Child"). Muse over Jungian reflections woven into the cerebral rap-rock of "Intro: Persona," the hallucinatory emo hip-hop of "Interlude: Shadow," and the exuberant Afrobeat rhythms of "Outro: Ego." Lyrically, the album tells the story of a group that has pondered the most intimate and spectacular aspects of superstardom. The standout track, "Black Swan," layers moody trap beats and traditional Asian strings over verses about how artists losing their love for their art is like dying—a fittingly profound theme for a shiny pop record of untold depths.  — Lenika Cruz
Listen to: "Black Swan"
---
Haim, Women in Music Pt. III
When they broke out in 2012, the Haim sisters peddled a snackable sound of interlocking rhythms, harmonies, and classic-rock quotations—and they seemed to explore every possible permutation of that sound over two albums. It's hard to say what exactly changed for their third outing, but Women in Music Pt. III exudes a sense of possibility and play that amounts to a breakthrough. Packed with tricky loops, wonky instruments, and cheeky samples, every measure of music is obsession-worthy. Yet the soul of the album lies in its intimate portrayal of the struggle to thrive in the face of anxiety and malaise. On the standout "I Know Alone," Danielle Haim sets a scene: She's alone in her car, wandering a city's outskirts, belting out Joni Mitchell songs. Her bandmates' funky, sad groove gives a high-definition rendering of how she feels.  — S. K.
Listen to: "I Know Alone"
---
Kvelertak, Splid
Kvelertak's live-streamed concert on April 10 was one of the great pieces of Lockdown Art: a carnal outburst launched into a digital abyss, a roaring, soaring performance-with-nobody-there that somehow transmitted both a tremendous loneliness and a still more tremendous defiance. For their fourth album, these triple-guitar Norwegian mega-rockers, in whose opus the wilder reaches of metal (death, black, etc.) are dragged into beery brotherhood with stadium grooves and big, fat tunes, had some heavy lifting to do: a new frontman—after the departure of the girthy, quintessence-of-Kvelertak bellower Erlend Hjelvik—and a new drummer. That Splid succeeds so magnificently, after this partial skeletal replacement, is because of crack songwriting and the feral, bluesy abandon of the vocalist Ivar Nikolaisen. "I will not try to copy Erlend," he memorably declared when he joined the band in 2018. "Erlend is a lion. I'm just a small rat. But this rat is pissed off, infectious, and full of pestilence."  — J. P.
Listen to: "Rogaland"
---
Flo Milli, Ho, Why Is You Here?
To succeed on the frontiers of TikTok takes a certain kind of bratty cheer, and the 20-year-old Alabama rapper Flo Milli is that attitude's best ambassador. Her music blends brightness and dissonance multiple times over: in the gee-shucks sarcasm of her inflections; in the Playskool-kegger vibe of her beats; in the exquisite exasperation of her ad-libs; and in her ever-so-hilarious tweaks to swag clichés ("His baby mother is my groupie!"). Even as her debut mixtape sticks to a consistent and addictive sound, Flo Milli varies her technique with alternately fluttering, hypnotic, and bruising flows. Another timely virtue: If you ever feel bad for ignoring someone's text messages, put on a Flo Milli song. Somewhere in there, she'll celebrate such rudeness as a power move.  — S. K.
Listen to: "Weak"
---
Wizkid, Made in Lagos
It's been almost 10 years since Wizkid, the Nigerian singer and songwriter, released his debut studio album, Superstar. Having more than earned the title, Wizkid returns to his roots on this year's Made in Lagos. The sultry and wide-ranging album is the very best of what the author Bolu Babalola calls "African sweetboy music," a compilation of deliciously percussive songs that pulls in artists from across the diaspora—among them, the reggae star Damian Marley, the grime heavyweight Skepta, the "African Giant" Burna Boy, and the elusive R&B chanteuse H.E.R. Like the Jamaican singer Lila Iké's May EP, The ExPerience, Wizkid's record sounds like the sorts of nights made impossible by the pandemic, like the condensation-filled air of a summer party. That Made in Lagos still feels hopeful when such gatherings remain unthinkable is a testament to Wizkid's star power.  — H. G.
Listen to: "Reckless"
---
Rina Sawayama, Sawayama
It's tempting to call this the future of pop: internet addicts singing about capitalism and intergenerational trauma in a style that bridges Ariana Grande, Evanescence, and Sega Genesis soundtracks. Really, though, the debut album by the visionary Rina Sawayama hits so powerfully because it nails the zeitgeist of the past two decades. In a luxurious croon, Sawayama shares memories of Instant Messenger drama in 2003, Carly Rae Jepsen sing-alongs in 2012, and present-day struggles with self-worth. Meanwhile, her brash, super-saturated bops riff upon the materialism, melodrama, and Max Martin–isms that shaped Millennial listening diets. It's clear that she's studied pop culture to understand its power. What's thrilling is the sense that she wants to harness that power to do nothing less than save the world.  — S. K.
Listen to: "XS"
---
Taylor Swift, Folklore
"I thought I saw you at the bus stop, I didn't though." Indie emotions, indie instrumentation, a song about a cardigan and another one about climbing trees—Folklore (recently augmented by a sister album, Evermore) was a misty Swiftian gift to us in the dog days of the pandemical summer. And what a gift. Efficiently absorbing the groans and plangencies and wobbling choirs of her collaborator Aaron Dessner (The National) and guest vocalist Justin Vernon (Bon Iver) into the silver machine of Swift's songwriting, leaving no mess behind, this extraordinary artist/shape-shifter seemed to have cracked some kind of genetic code for profound pastoral pop. "Mirrorball" is a dreamy wash of color: It could have been written by Juliana Hatfield. "This Is Me Trying" falls—sighingly, gorgeously—somewhere between a downbeat ABBA song and Joy Division's "Passover." And "Epiphany" is shattering. No "dwindling mercurial high," this; it's winter now, and I'm still listening.  — J. P.
Listen to: "Seven"
---
Lil Uzi Vert, Eternal Atake (Deluxe)—LUV vs. the World 2
Lil Uzi Vert, the diminutive Philadelphia rapper, remains one of the industry's most inventive young stars. This year, Uzi followed the surprise March release of Eternal Atake, his first solo project in three years, with a deluxe extended album just a week later. Lil Uzi Vert's skill lies partly in his ability to make all of these projects feel not just different but also multidimensional—as in quite literally from multiple dimensions. LUV vs. the World 2 is all playful lyrics and creative production, pinball sounds and vocal acrobatics. To say it sounds out of this world feels like an understatement, but it's a comparison the rapper himself invites. On one of the album's best songs, "Moon Relate," Uzi situates himself exactly where he belongs: "In a spaceship, outer space (Phew) / Geekin' on Mars yesterday / Now I'm on Pluto today (Huh?) / I look the moon in its face (Yeah)." It's the kind of line that makes perfect sense for an artist who dropped a joint project with Future later in the year. But Uzi keeps it from ever feeling too predictable.  — H. G.
Listen to: "Celebration Station"
---
The Weeknd, After Hours
You could be forgiven for writing off The Weeknd's indignant tweets about receiving no Grammy nominations as the product of a pop star's massive ego. Celebrities, especially those in his stratosphere, aren't exactly known for responding well to slights. But The Weeknd's frustration was shared by several others—and for good reason. After Hours, the album he released in March, was a return to form for the moody, falsetto-loving singer. Sanguinary accompanying visuals and all, the album contained some of the year's best R&B. After Hours anchored the genre this year with strong vocals, vulnerable songwriting, and undeniable vibes. The Weeknd lifted tracks like "Scared to Live," a series of dark admissions, by stretching his voice to new heights. More refined than his previous projects, After Hours is an exercise in balance: The '80s-leaning percussion of "Blinding Lights," "Hardest to Love," and "In Your Eyes" energizes the sedate melodies of songs such as "Until I Bleed Out." He might be "Heartless," but he's certainly not untalented.  — H. G.
Listen to: "Heartless"
---
Bonny Light Horseman, Bonny Light Horseman
The term folklore got a big look this year, perhaps because times of uncertainty send people scrambling for guidance from the past. On the shiver-inducing debut album by Bonny Light Horseman, centuries-old tunes are rewritten in the distinctive voices of Anaïs Mitchell (mastermind of Broadway's Hadestown), Eric D. Johnson (of the rock band Fruitbats), Josh Kaufman (collaborator of Bob Weir, The National, and—look at that—Taylor Swift). The band has used the term astral folk to describe their arrangements' reverberating, expansive majesty. But these songs are tethered to Earth with painful relevance. On the track that gives the band its name, a widow's lament from the Napoleonic Wars comes to feel like a curse against all leaders who disregard common lives, and a vigil for anyone who has died in isolation from loved ones.  — S. K.
Listen to: "Bonny Light Horseman"
---
Chloe x Halle, Ungodly Hour
For something called Ungodly Hour, the latest Chloe x Halle record sounds pretty damn sanctified at first blush. Soulful and melodic, the duo's second studio album kicks off with an intro that recalls the kinds of harmonies one might hear in a hymn. Not until the last moments of the orchestral track is the album's de facto thesis revealed: "Don't ever ask for permission. Ask for forgiveness." Ungodly Hour is a confident and mature offering from the two sisters, who are most often referred to as Beyoncé's protégés. But just as the album is more complex in tone than its honeyed production initially suggests, Chloe and Halle are more than younger avatars of the R&B veteran. On Ungodly Hour, they shirk the buttoned-up vibes of their debut, opting instead to match their vocals with lyricism that emphasizes the freedom of their early 20s. "Tipsy," for example, is a flirty little ditty, to be sure, but its chorus also carries a clear, poetic threat: "You're strumming on my heartstrings, don't be dumb / If you love your little life, then don't fuck up."  — H. G.
Listen to: "Catch Up"
---
Drakeo the Ruler & JoogSzn, Thank You for Using GTL
Last month, the Los Angeles rapper Drakeo the Ruler was finally released from jail after a dizzying saga in which his band was accused of being a gang. Back in June, when the prospect of his freedom was still a far-off wish, he released Thank You for Using GTL, an album named after the automated recording that interrupts phone calls made to the jail where he was being held. Composed entirely of songs recorded during calls with his producer, JoogSzn, Thank You for Using GTL is a powerful meditation on the experience that Drakeo and young Black men like him have to contend with. In some of his most incisive lyrics, Drakeo points to the double standards that he and other rappers face in the criminal-justice system. As with all of his music, it's not just heavy—it's also clever and audacious: "Treat rap the same way that you're gonna treat any other genre / You're not gonna hold Denzel Washington accountable for his role in Training Day / So don't do the same thing with my music," he raps on "Fictional," directly addressing the Los Angeles Police Department's close reads of his lyrics. — H. G.
Listen to: "Tell You the Truth"
---
Andy Shauf, The Neon Skyline
Recorded chitchat—podcasts, audiobooks, talk radio—competes with music for the modern listener's attention. Why not have both mediums in one vibey masterpiece? Working in the style of Paul Simon, while inhabiting a mood that's glum yet grounded, the songwriter Andy Shauf recorded the hummable literary-fiction event of the year. Across 11 songs, he takes you inside the head of a man who, when out for a night of drinking, bumps into an ex. Not all that much action ensues. But as Shauf flashes between memory, observation, and discursive conversations, you're reminded that the narratives of our lives transcend the physical spaces we live in. That was a comforting reminder in this year of forced introspection.  — S. K.
Listen to: "Where Are You Judy"