American Museums Are Going Through an Identity Crisis
Cultural institutions have faced hard questions about racial inclusivity for decades. This year, they might finally provide some answers.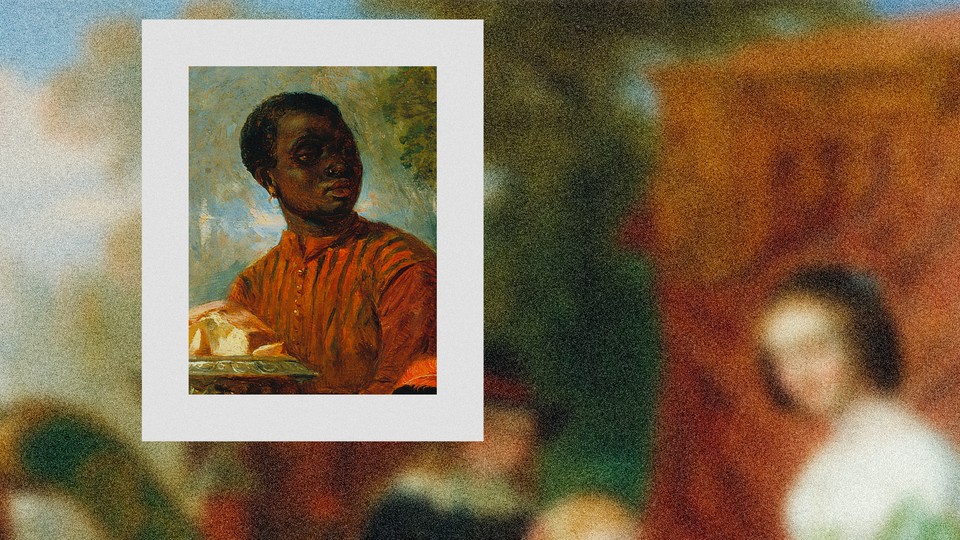 The Philip Guston retrospective was supposed to be one of 2020's blockbuster art shows. The exhibition would have been the first in 15 years to examine the celebrated artist's catalog, bringing hundreds of provocative paintings to four prestigious stops: the National Gallery of Art in Washington, D.C.; the Tate Modern in London; the Museum of Fine Arts in Boston; and the Museum of Fine Arts in Houston. It felt topical and exciting.
The paintings, however, include depictions of the Ku Klux Klan—satirical, even cartoonish ones that Guston described as "self-portraits" contemplating the nature of being evil. But given this summer's Black Lives Matter protests against police brutality and systemic racism, the museums decided to postpone the show to 2024. Their directors released a joint statement in September arguing that the artwork had to be delayed "until a time at which we think that the powerful message of social and racial justice that is at the center of Philip Guston's work can be more clearly interpreted." Later, they pointed out the fact that the show had been curated by an all-white team.
The backlash to the four-year postponement began immediately. In an open letter, nearly 100 respected artists called the move an indication of museums' "longstanding failure to have educated, integrated, and prepared themselves to meet the challenge of the renewed pressure for racial justice that has developed over the past five years." In other words, the group of signatories, which included several Black artists, felt that the museum directors had delayed the show to avoid self-examination and were censoring Guston's work out of fear. (The museums subsequently shortened the postponement by two years.)
Conversations about racial inclusivity at museums have been taking place for decades. But the controversy surrounding the Guston show is one of the clearest indications yet that the national reckoning over race has permeated the country's cultural institutions in a way that's impossible to ignore. The museums involved are playing catch-up by hiding the controversial material—a clumsy, reactive move that might be well intentioned but in reality undermines the purpose of the artwork. The issue with the satirical Guston paintings isn't the fact that they depict the KKK; it's that the artwork would have been displayed without enough context. Such dramatic solutions—postponing shows, erasing content—only come at the expense of the art itself, when the flaw actually rests with how larger infrastructures operate.
For smaller museums that don't have the heft of those involved in the Guston show, this reckoning is also happening amid pandemic-induced economic fallout. According to a survey conducted by the American Alliance of Museums, a third of museums across the country are expected to close within a year, with the smallest—and often more localized and culturally specific—being the most vulnerable to shutting down. Furloughs have become the norm, even as museums transition to featuring their galleries virtually or reopening at limited capacities. Indeed, museums are caught in a disheartening dilemma: They're facing growing calls for diversity, equity, and inclusion, but without the funding they need, they're more likely to close than to be able to meet those demands.
I spoke with several museum directors and curators about how they're handling the changing attitudes within their industry. All of them told me that although museums like the National Gallery of Art are facing backlash, working on strategies such as improving hiring practices, changing training of museum staff, and providing more racial context in exhibitions can help museums not only avoid such conflicts in the future, but also ensure that they maintain their reputations as trustworthy institutions. Lori Fogarty, the executive director of the Oakland Museum of California, a museum hailed as one of the most progressive-minded in the country, told me that the protests have had "a very, very deep and profound impact on our work."
With about 20 years in the museum industry, Fogarty has seen discussions about diversity ebb and flow, but the current wave isn't just about diversifying boards. During the eight months her museum has been closed, she has offered advice to her fellow museum directors. To them, she's explained that museums should not be impassive establishments, but community centers that can cultivate relationships between the visitors and the collections, encouraging them to share their lived experiences and making museums more welcoming of culturally specific perspectives. Re-prioritizing the reasons to add a piece to a collection or to mount an exhibit can help. "Historically, I would say [collecting decisions depend on] institutional curatorial expertise right there with artists' intent, and way down the road, thinking about the visitor experience or relevance to the community," she told me over Zoom this month. "That is shifting … I think we are at a moment of complete reimagination for museums."
Think of the approach as "social cohesion," Fogarty explained, as in having museums emphasize "building trust, understanding, and connection" that can be measured through their attitudes toward the museum's offerings. The Oakland Museum, for instance, asks visitors to evaluate their experiences, answering questions such as "Did you see yourself or your story reflected here?" and "Did you see other people's stories and gain a new understanding?"
Given the fact that 80 percent of the museum's visitors come from within a 50-mile radius, and that people of color make up more than half the museum's annual audience, Fogarty's goal to make the museum more welcoming has been easier to hit. Other museums face a steeper hill to climb: Thousands of miles to the southeast, in Jackson, Mississippi, the museum director Betsy Bradley of the Mississippi Museum of Art has also been implementing new strategies for cultural sensitivity, but the work has been challenging. The community her museum serves is unlike that of Fogarty's, and sensitivity means more than just incorporating local voices and visitor input. "We have people in our community who have lived those experiences and carry in their bodies either vestiges of trauma or the incredible resilience that has been built," she told me. "And so for our museum, we are working to recognize that truth about an interpretation of a work of art is as valuable as the academic truth."
There have been exhibitions, she told me, where preparation and putting community first would have been invaluable. In the spring of 2019, an exhibition featuring silhouettes, including those of enslaved people, offended Black staffers when the curators focused only on the artistic style and academic merits of the portraits, rather than acknowledging and exploring their history during a staff-only tour before the exhibit opened. Before that, Bradley green-lit an exhibition in the fall of 2017 about cotton called "White Gold," by the artist Thomas Sayre, but she and her team didn't consult with Black historians about how to frame the context of the piece until late in the process. They assumed it would be clear to visitors that the art wasn't meant to celebrate cotton, but when she approached the NAACP, the Mississippi chapter's then-leader, Derrick Johnson, bristled at the idea. "He just looked me in the face and said, 'But you've already decided you're gonna do it,'" Bradley recalled. She conceded that the show moved forward anyway, but with the organization's input, the exhibition figured out a way to emphasize Sayre's intentions to reflect cotton's legacy, not honor the industry. "For a long time we thought that museums in general were in this academic safe space," she explained, "that we can make decisions about content and about the integrity of that content as it relates to art history and artistic vision."
Each "mistake," as Bradley put it, helped her understand how to balance both the aims of a featured artist and the needs of the community a museum serves. But the problem isn't just in communicating with the right experts; she pointed out that museums have long struggled with issues in curatorial training, and with their organizational structures. Historically, those seeking to work in the museum field study art and art history, programs that are typically Eurocentric and rarely require taking culturally specific classes. The collection departments at museums don't tend to engage with the educational staff—who help interpret exhibitions by organizing lectures and seminars that can enhance public understanding of a display's importance—until too late. "When I was first in the art-museum world as an educator, we were presented exhibitions after they had been curated and decided upon," she said. "And then it was our job to figure out how to teach from those exhibitions. How the content mattered, how relevant it was to our community, all those decisions were made outside my office."
In that sense, context enters the conversation at the end of the decision-making process. And even when educators are involved, they can sometimes focus too much on scholarship—as with the "White Gold" exhibit—trapping museums in a cycle of overemphasizing academics and underemphasizing analysis in a racial and historical context, leading to misguided exhibitions. "What curatorial processes could benefit from are open-ended questions rather than setting out theses to prove," Bradley said.
Since then, the Mississippi Museum of Art has hired interpretation specialists, established collaborative team meetings across departments, and created community advisory councils and anonymous online panels that review ideas for exhibitions. This way, conversations about the potential impact and meaning of a display happen "right at the beginning," Bradley said. Beyond that, she's been building a leadership team that includes staff without traditional curatorial or art-history backgrounds, instead bringing in people with community-organizing and creative-placemaking experience.
Fogarty and Bradley's efforts have been mirrored across a handful of museums around the country, including those in the process of being built. Kim Kanatani, the director of the forthcoming Institute and Museum of California Art and the former deputy director at the Guggenheim Museum in New York, has been studying their strategies during the slowdown caused by the pandemic. "This time has been invaluable in terms of reflection … As a young institution, we have a tremendous opportunity to be able to move forward and learn from what past missteps have happened within the art and museum world," Kanatani told me over Zoom. She has been overseeing an architectural design for the museum that stresses education alongside artistic appreciation, and an internal organizational structure that places audience engagement on equal footing with the institute's collection program.
Elsewhere in the state, at the Autry Museum of the American West in Los Angeles, the historian and curator Tyree Boyd-Pates has been working to ensure that cultural sensitivity is what he calls a "baked-in" element of the collection process. He's been spearheading the museum's efforts to acquire artifacts from the pandemic and the Black Lives Matter protests, and with each submission the museum allows the donor to retain the copyright, helping to maintain cultural context instead of simply taking the submission. "We are making sure that the institution is angled as a partner and a collaborator, not as a sole proprietor of these objects," he explained over the phone. "Traditionally museums are viewed as institutions that commandeer as opposed to support and uplift and amplify."
It's been "refreshing," he added, to see larger museums like the National Gallery of Art grapple with their ethics, but such promises to ensure racial equity are "the bare minimum." Visitors feel the same way: According to another survey conducted by the American Alliance of Museums, most museumgoers want museums to be more actively inclusive, not just deliver charitable statements.
Still, these historic institutions can be resistant to change. Kanatani observed that museums can seem like "elitist mausoleums," indifferent to the world outside of their walls adorned with treasures, and halls encased with artifacts. And if not indifferent, then at least too slow to adapt: Consider the way the museum directors involved in the Guston controversy felt they needed until 2024 to contextualize the artwork's racial elements. But as the signatories of the open letter pointed out, "If [the directors] feel that in four years, 'all this will blow over,' they are mistaken. The tremors shaking us all will never end until justice and equity are installed."
Museums have found themselves in a difficult position. They seek relevance to stave off the pandemic-induced economic decline, but relevance means tackling race, a topic they've been unprepared for and are therefore reluctant to face. Yet, in attempting to retroactively fix their shortcomings, larger museums can often overlook the nature of the art itself. Context, controversy, and uncomfortable subject matter shouldn't diminish the work; art welcomes interpretation and embraces analysis. Museums must learn to do the same. "Nobody I know in the museum world wants to stifle an artist's voice or vision," Bradley of the Mississippi Museum of Art said. "We want to learn from them, and we want to learn about ourselves from encountering them. But there has to be an element of care." Even in a pandemic, museums can play a role in bringing a community together.