25 of the Best Horror Films You Can Watch, Ranked by Scariness
This list should have something for everyone, no matter your fear-tolerance level.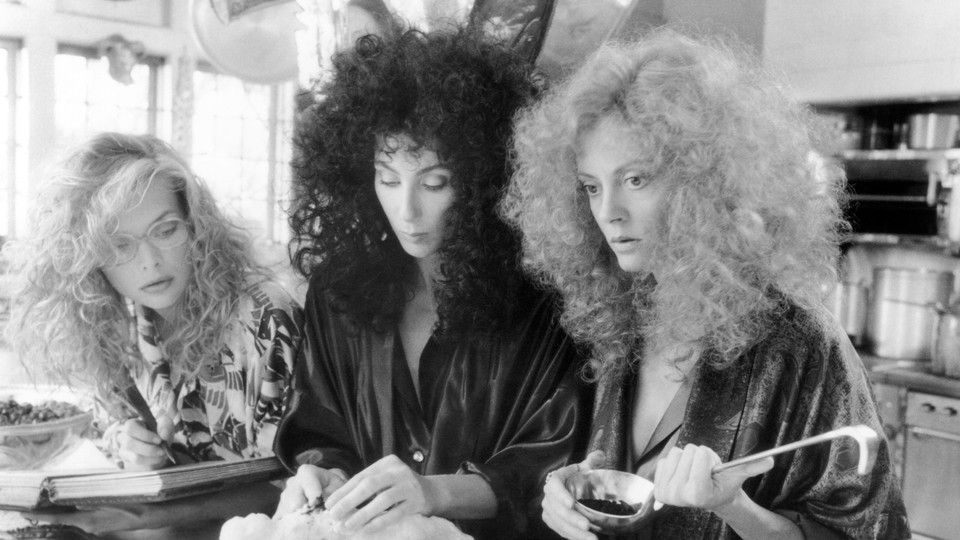 Horror means something different to everyone. One of my most traumatic movie memories remains the execution of a cartoon shoe in Who Framed Roger Rabbit?, a comedy made for children. I've also yawned through many an R-rated slasher flick, untroubled as the death and viscera piled up. So in curating a list of horror films to watch this month, I tried to pull from every corner of the genre, bringing in supernatural mind-trips, knowing satires, spectacular gore-fests, and quiet dramas. Though many viewers are automatically put off by horror, so many underseen masterpieces are worth discovering, all within various comfort zones.
I ranked these 25 films according to how scary I think they are, starting with titles that are mildly unsettling and ramping up to those I'd deem intensely disturbing. But scariness is in the eye of the beholder—sometimes it's not depictions of violence that frighten people, but the emotional tenor of a story, the resonance of the themes, or the power of certain visuals. Still, there should be something for everyone here, whether you're into vampires, werewolves, serial killers, cannibals, witches, or bug-monsters, or if you're more in the mood for existential dread, paranoia, grief, or the pitiless fear of the unknown.
---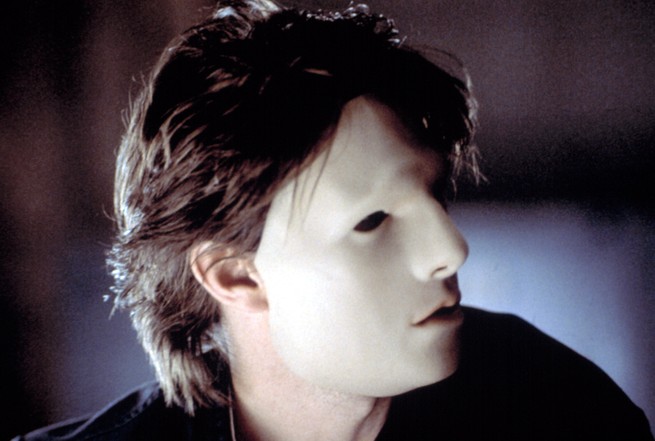 Vanilla Sky (2001, directed by Cameron Crowe)
A tale about a millionaire (played by Tom Cruise) who is disfigured in a car accident and comes to question the reality of his circumstances, Vanilla Sky isn't scary so much as it is eerie. The film moves between genres—from romantic comedy to erotic drama to sci-fi thriller—while always seeming a little ... off. The Spanish film it's based on, Alejandro Amenábar's Open Your Eyes, is a more coherent and complete work. But Cameron Crowe's movie also has its bizarre highs, like a sequence in which Cruise runs through an abandoned Times Square. Vanilla Sky feels like a definitive piece of pre-9/11 filmmaking, suffused with angst over America's post–Cold War aimlessness. It's an excellent starting point on this list, for viewers who might balk at traditional horror.
Watch it on: Available to rent
---
The Witches of Eastwick (1987, directed by George Miller)
Based on John Updike's novel, George Miller's movie is a weird satire of buttoned-up New Englanders driven into a frenzy when Satan himself (Jack Nicholson) moves into town. Nicholson plays Daryl Van Horne, a wealthy and frighteningly charming lout who becomes romantically entangled with three dissatisfied local women, the informal coven of Cher, Susan Sarandon, and Michelle Pfeiffer. Alternately uproarious, sexy, and deeply gross, Miller's film skewers blue-blooded, upper-class moralism and delights in how tempting life with the devil can be—at least until things turn sour.
Watch it on: Available to rent
---
Happy Death Day (2017, directed by Christopher Landon)
This surprisingly witty Blumhouse hit has all the elements of a slasher movie: a masked killer on a college campus, goofy jump scares that exist mostly to fake out the audience, and a ditzy cheerleader named Tree Gelbman (Jessica Rothe) who is the first to die. Except that Tree is killed again and again—and each time, the movie jumps back in time to the start of the murderer's rampage, Groundhog Day–style. Happy Death Day is both an excellent example of its subgenre and a smart parody, taking the kind of character that is, usually, cruelly dispensed with and turning her into a self-aware heroine.
Watch it on: Available to rent
---
Season of the Witch (1973, directed by George Romero)
After practically inventing the zombie movie with 1968's Night of the Living Dead, George Romero made a poorly received romantic comedy and then this tragically underseen occult drama, originally titled Hungry Wives. Ignored at the time partly because it was marketed as soft-core porn, Season of the Witch is a strange, sardonic work about a listless housewife named Joan (Jan White) who grows interested in witchcraft. Much of the film's action takes place inside Joan's mind, where Romero stages dreamlike sequences that straddle the line between fantasy and reality.
Watch it on: Prime Video, or rent it
---
Red Eye (2005, directed by Wes Craven)
Wes Craven, who made classic horror films such as The Last House on the Left, The Hills Have Eyes, A Nightmare on Elm Street, and Scream, was the king of the slasher movie, introducing American audiences to shocking and imaginative levels of cinematic violence. This later work is one of his most underrated, and succeeds despite being low on gore. A tense thriller set on an airplane, it follows a woman (Rachel McAdams) who flirts with a stranger (Cillian Murphy) before a plane ride home; when she boards, she finds him sitting next to her and harboring sinister intentions. The cat-and-mouse story is enthralling because of its two talented leads, even though ridiculous action twists await in the third act.
Watch it on: DirecTV, or rent it
---
Shallow Grave (1994, directed by Danny Boyle)
The low-budget black comedy that introduced Danny Boyle and Ewan McGregor to the cinema world is a Coen brothers homage shot through with a misanthropic sense of humor. What begins as a jokey indie movie about post-college friendship turns into a nightmare, as three pals (McGregor, Christopher Eccleston, and Kerry Fox) find their new roommate dead in his room with a suitcase full of money. They agree to chop up his corpse, bury it, and keep the money. Unsurprisingly, only terrible things follow from that decision. Boyle stretches his small budget to dial up the paranoia in flashy ways, and a key set piece set in an attic, which I won't spoil further, is an unforgettable, edge-of-your-seat moment.
Watch it on: Available to rent
---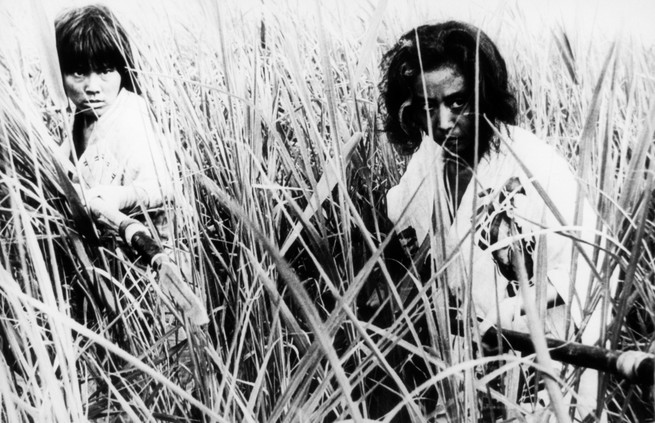 Onibaba (1964, directed by Kaneto Shindo)
A spooky war fable, Kaneto Shindo's masterpiece of Japanese cinema is laden with metaphor, gorgeously photographed, and terrifically unnerving. Onibaba is best known for the indelible image of the grinning Hannya mask, a demonic visage used in Noh theater that, in this film, is cursed to stick to characters' faces. Set in the 14th century during a period of civil war, the movie follows two women who lure soldiers to their death in the weeds and plunder their armor. When they attack a soldier wearing a peculiar mask, supernatural repercussions follow. Though it's set in medieval times, Shindo's film is a treatise on the horrors of nuclear war, on the pitilessness of life in a land ravaged by catastrophe, and on the difficulty of distinguishing between heroes and villains.
Watch it on: HBO Max or The Criterion Channel
---
The Invitation (2015, directed by Karyn Kusama)
Hell is other people in The Invitation. Karyn Kusama's movie was a major comeback for a talented filmmaker who had toiled in so-called director jail for years; with a limited budget, she turned an awkward dinner party in the Hollywood Hills into an unbearably tense satire of modern self-help groups. The movie follows Will (Logan Marshall-Green), who attends a party hosted by his ex-wife that quickly turns into a pitch for a trendy new cult. As the night goes on, friendly pours of wine begin to feel a lot more menacing. Kusama builds the anxiety and fully realizes the story's heavier emotional material, driving home the final twist with real intensity.
Watch it on: Available to rent
---
Sisters (1972, directed by Brian de Palma)
Brian De Palma made many creepy, Hitchcockian thrillers in his day, but this early effort is one of his nastiest and most effective. The proto-slasher follows the formerly conjoined twin sisters Danielle and Dominique (both played by Margot Kidder) who get tangled up in a series of mysterious murders. De Palma plots out lurid surprises and creates suspense with fantastic split-screen flourishes, for example, playing the frantic cleanup of a murder scene alongside the arrival of the police. With its frank depictions of gore and sexuality, Sisters heralded the rise of the vivid, more transgressive horror of the 1970s, pioneered by directors such as Craven, John Carpenter, and Tobe Hooper.
Watch it on: HBO Max or The Criterion Channel
---
Cube (1997, directed by Vincenzo Natali)
A man wakes up in a mysterious cube-shaped room and opens a hidden door to another identical room, where he is promptly shredded by a trap into a gooey, fleshy pile of, well, cubes. So begins this sci-fi puzzler that has endured as a cult favorite because of clever, gross visuals. The film follows a group of prisoners stuck in a futuristic cuboid prison, where they try to dodge inventive traps and discern the reason for their captivity. This low-budget piece of horror anticipated the rise of the escape room, later popularized by the Saw franchise, making simple bits of problem-solving weird and chilling.
Watch it on: Available to rent
---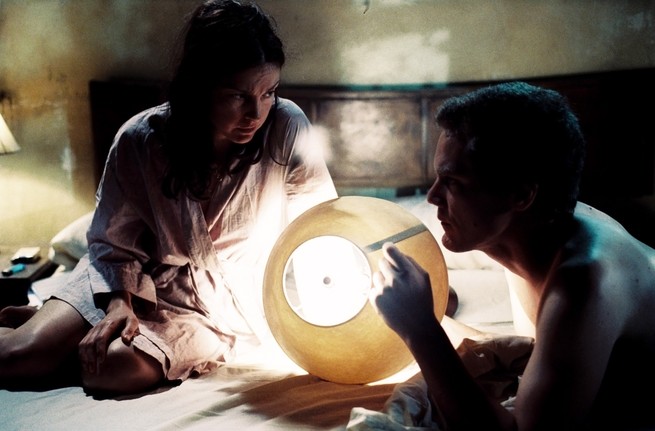 Bug (2006, directed by William Friedkin)
William Friedkin, the man who made The Exorcist, is a master of claustrophobic horror, but when Bug hit theaters in 2006, it was widely dismissed as off-putting. It even earned a notorious "F" CinemaScore, a rare honor indicating universal revulsion from ticket buyers. But it's an insightful story of American paranoia that traps two people (Ashley Judd and Michael Shannon) in a hotel room and infects them with fears that the government is spying on them. Written by Tracy Letts and based on his play, Bug is dank, disgusting, and at times headache-inducing, leading the audience deeper into the delusions of two characters who are powered by anxiety.
Watch it on: Tubi TV, or rent it
---
Mimic (1997, directed by Guillermo del Toro)
From surveillance bugs to real bugs—unlike Friedkin's film, Guillermo del Toro's Hollywood debut has a giant insectoid monster at its center. A grimy sci-fi horror set in New York's subway system, Mimic (starring Mira Sorvino, Jeremy Northam, and Josh Brolin) was a torturous filmmaking experience for del Toro, who battled with the producer Bob Weinstein throughout production. But this underrated creature feature deserves to be mentioned alongside the director's better-known horror films (such as Pan's Labyrinth and The Devil's Backbone). Pitting plucky entomologists against a massive creepy-crawly stalking the tunnels, del Toro preys on city-dwellers' fears about what might be skittering beneath them at any moment.
Watch it on: Available to rent
---
The Hunger (1983, directed by Tony Scott)
An erotic vampire movie that would make Twilight blush, Tony Scott's film is hyper-violent and utterly cool. Starring Catherine Deneuve and David Bowie as a pair of very well-dressed bloodsuckers who descend on a new initiate (Susan Sarandon), Scott's Hollywood debut alternates between MTV-like slickness and impressively creepy makeup effects, as the vampires stave off age and desiccation by feeding on unsuspecting victims. This sublime piece of trash was largely dismissed on release but is now regarded as a foundational movie for the goth subculture.
Watch it on: Available to rent
---
Invasion of the Body Snatchers (1978, directed by Philip Kaufman)
Every cinematic iteration of this classic tale of "pod people," based on the 1955 novel The Body Snatchers, is interesting in its own way. But Philip Kaufman's version, weighted with countercultural scorn and '70s government distrust, is the best and the most disquieting. The film follows a group of scientists in San Francisco who realize that humans are being destroyed and replaced by emotionless alien copies, a silent attack carried out with eerie placidity. The makeup effects, which help depict "people" being grown like plants, remain extraordinary, but the film's commentary on the dangers of conformity is most resonant. (Invasion of the Body Snatchers also happens to have one of the most distressing final scenes in cinema history.)
Watch it on: Prime Video, or rent it
---
Ravenous (1999, directed by Antonia Bird)
A deliciously nasty drama about cannibalism on the California frontier, Ravenous was, sadly, Antonia Bird's final film and the unheralded '90s director's best work. Despite the gruesome people-eating, Ravenous maintains a sly and witty edge as it descends into madness. The movie follows an American soldier (Guy Pearce) who is banished to a remote western outpost because of perceived cowardice; he's eventually locked into a battle of wits with a mysterious stranger (Robert Carlyle) who has discovered that eating human flesh can grant immortality. The film is a bleak satire of America's imperialist push to conquer a wilderness it barely understood, a transgressive work of genre filmmaking that was somehow released by a major studio.
Watch it on: Available to rent
---
Near Dark (1987, directed by Kathryn Bigelow)
The solo directorial debut of Kathryn Bigelow, who's still the only female director to have won an Oscar, is a creative spin on the vampire genre: a neo-Western with a coming-of-age sensibility and plenty of blood. Set in a middle-of-nowhere small town, Near Dark features a cast of characters who fit familiar archetypes—a young romantic (Adrian Pasdar), the beautiful drifter he falls in love with (Jenny Wright), and the frightening gang of criminals he eventually finds himself tied up with. Lance Henriksen, a wild Bill Paxton, and Jenette Goldstein are the most charismatic of the grimy vampires who blow into town causing trouble. Through them, Bigelow explores the appeal of escaping mundane circumstances—and the terror that can accompany freedom.
Watch it on: Borrow a friend's DVD or hope that it returns to The Criterion Channel
---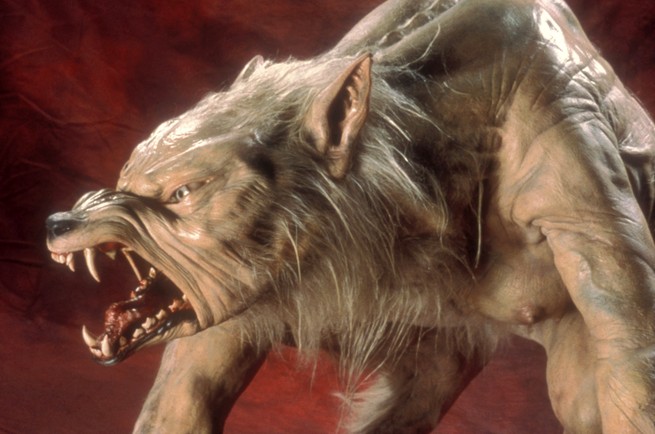 Ginger Snaps (2000, directed by John Fawcett)
This ingenious Canadian werewolf film was an instant cult classic that deserves to be discovered by every new generation of teenagers. Twenty years on, it's still a remarkable blend of humor, teen angst, and bloody frights, following two teenage sisters (Emily Perkins and Katharine Isabelle) who are fascinated by death and bored by their small-town life. When a werewolf attacks the older sister on the night she first gets her period, she starts to physically transform into a strange new creature. Fawcett (and co-writer Karen Walton) find horror and dark hilarity in the frightening changes that come with puberty.
Watch it on: Tubi TV, Shudder, or rent it
---
Funny Games (1997, directed by Michael Haneke)
You can opt for Michael Haneke's original Austrian version or his borderline inexplicable shot-for-shot American remake, released 10 years later with a different cast—the unsettling experience is largely the same. A wealthy family arrives at a vacation home, where they're quickly taken hostage by two young interlopers who torture and kill them for no particular reason. Haneke's intentionally blank film can be taken in any number of ways, but it's telling that the original and the remake bookend a period in horror filmmaking that was dominated by discussions about the genre's extreme violence and "torture porn." Funny Games doesn't search for motive; it's simply set in our world, where nihilism suffuses daily life.
Watch it on: The Criterion Channel or HBO Max
---
The Cell (2000, directed by Tarsem Singh)
The directorial debut of the visually inventive Tarsem Singh, who made his name in the '90s with memorable music videos and commercials, was dismissed on release as the ultimate example of style over substance. The film follows a psychologist (Jennifer Lopez) who uses future tech to delve into the mind of a serial killer (Vincent D'Onofrio) in the hope of saving his next victim. Every bizarre mental tableau she wanders through is as freaky as the last—the film is Inception if every dream sequence had the aesthetic of a Nine Inch Nails video. While the screenwriting is sometimes excessively grim, the aesthetics are striking enough to make up for it.
Watch it on: Available to rent
---
The Brood (1979, directed by David Cronenberg)
This list could be entirely populated with David Cronenberg's filmography—he is the genre's most consistent and inventive living director, even if his output has tapered off in recent years. The Brood is a shocking work of body horror about a therapist (Oliver Reed) helping a disturbed woman (Samantha Eggar) navigate a disintegrating marriage and custody battle; meanwhile, a mysterious, child-like figure commits a series of murders. The main characters' connection to the killings is both unexpected and gut-wrenching. In typical Cronenberg fashion, The Brood warps ordinary human experience (child-rearing and pregnancy) into jaw-droppingly disgusting horror.
Watch it on: HBO Max, The Criterion Channel, or rent it
---
Don't Look Now (1973, directed by Nicolas Roeg)
This adaptation of a Daphne du Maurier short story isn't just one of the most chilling cinema experiences I've ever had; it's also one of the saddest. Starring Julie Christie and Donald Sutherland, Don't Look Now explores a couple's crumbling mental state after an unthinkable loss—their young daughter's death by drowning. The pair move to Venice, Italy, for work, where a little figure in a red cloak, resembling the outfit their daughter wore on her final day, stalks them around the canals. Roeg piles dread and despair on the grieving couple, as they try to escape their haunted existence. The film's fear factor rates high because of its unforgettable beginning and ending—two surreal sequences of death that play out like buried nightmares.
Watch it on: Prime Video, The Criterion Channel, or rent it
---
Mulholland Drive (2001, directed by David Lynch)
To this day, I've never been more on edge in a movie theater than I was during the diner scene in David Lynch's masterpiece. If you've seen the movie, you know what I'm talking about; if you haven't, then Mulholland Drive should be at the top of your watchlist. Even Lynch's idiosyncratic oeuvre contains nothing quite like it. A tale of an actress's (Naomi Watts) arc of idealism and despair in Hollywood, it was first filmed as a TV pilot and then embellished upon after ABC rejected it for being too strange. Though it's not a pure horror movie, it has some of the most nightmarish imagery ever committed to celluloid.
Watch it on: Available to rent
---
The Slumber Party Massacre (1982, directed by Amy Holden Jones)
An underseen entry in the 1980s slasher craze, The Slumber Party Massacre is one of the only serial-killer movies written and directed by a woman. Initially intended as a parody by the screenwriter Rita Mae Brown, Amy Holden Jones transformed it into something more sincere, though still filled with winks at the audience. Following a group of coeds targeted by a drill-wielding maniac during a sleepover, the movie has all the standard gratuitous nudity and absurd gore, but ends triumphantly when the surviving ladies band together to take their attacker down. It's a charming, if knowingly tasteless, cult classic.
Watch it on: Prime Video
---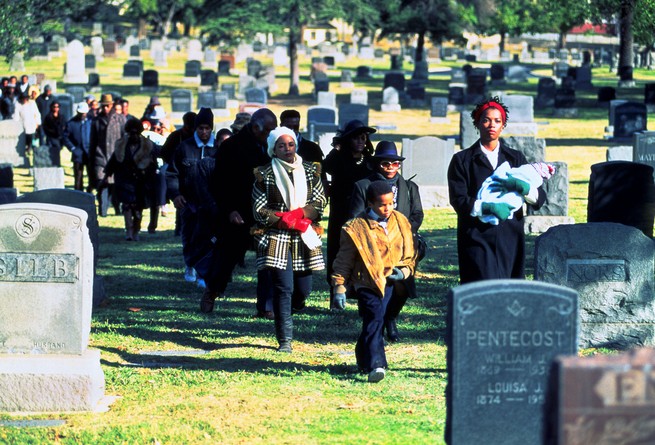 Candyman (1992, directed by Bernard Rose)
My personal favorite horror movie of the 1990s, Candyman is a cross between a slasher film and a stately vampire drama, all playing out in the unexpected environment of Chicago's Cabrini-Green public-housing project. Based on a Clive Barker short story, Candyman follows a grad student (Virginia Madsen) who investigates the African American urban legend of Candyman (Tony Todd), a vengeful ghost who was murdered in the 19th century for his relationship with a white woman. Bernard Rose's film combines distressing images of violence with dizzying sequences of seduction, as Candyman returns to claim a new bride. The movie has intensely bloody moments (and, in its grand climax, a lot of swarming bees), but I actually find the dread-filled first half to be the scariest.
Watch it on: Available to rent
---
The Last House on the Left (1972, directed by Wes Craven)
"To avoid fainting, keep repeating, 'It's only a movie ... only a movie ...'" the poster for The Last House on the Left advised. Craven's practically zero-budget exploitation film, which kicked off his transformative career, remains his scariest work even decades later. Loosely inspired by Ingmar Bergman's drama The Virgin Spring and intended to poke at viewers' dread over the Manson family murders, The Last House on the Left follows a gang of murderous lowlifes who kidnap, torture, and kill two teenage girls, before unknowingly taking shelter with their parents. The revenge tragedy is steeped in the amoral violence that had ended the swinging 1960s, and contains some of the most unsettling sequences I've ever seen, which are somehow enhanced by the film's amateurish quality. Many other horror movies are more elaborately violent, but The Last House on the Left is a work of true emotional endurance.
Watch it on: Prime Video, or rent it