A Radically Different Way to Look at Incarceration
Time, a breathtaking documentary by Garrett Bradley, follows a young couple's journey to keep their family together during a 20-year prison stay.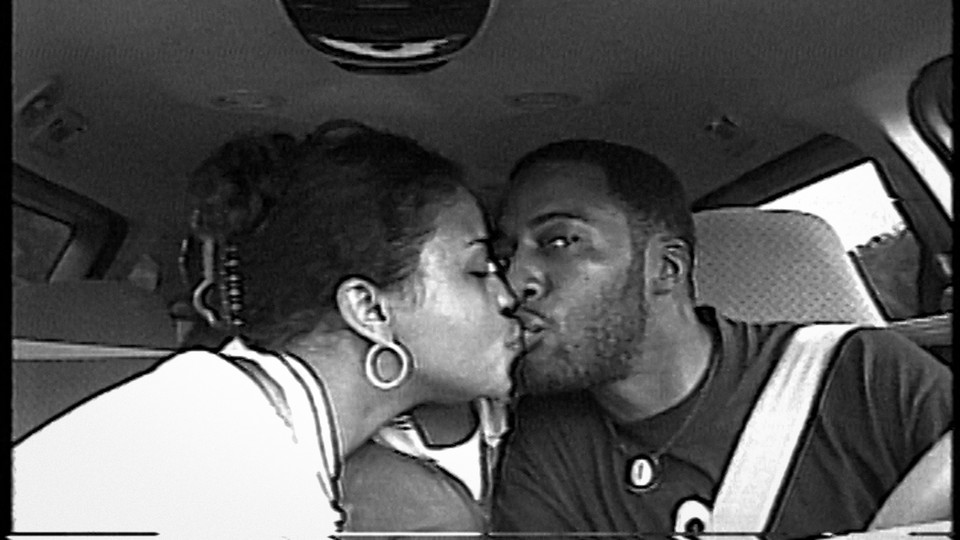 The prison abolitionist and scholar Ruth Wilson Gilmore once wrote, "Prison is not a building 'over there,' but a set of relationships that undermine rather than stabilize everyday lives everywhere." This idea is the focus of the filmmaker Garrett Bradley's Time, a gripping documentary that reframes the perception of mass incarceration and its far-reaching effects. Counter to the slew of prison films and television programming that have shaped the public imagination of life behind bars, Bradley shifts attention away from the geography of the prison as central to examining the carceral state and instead concentrates on the private sphere.
Time, which is currently streaming on Amazon Prime, highlights a Louisiana couple, Rob and Sibil Fox Richardson, who were sentenced to prison for a bank robbery they committed in 1997, when they were 29 and 25, respectively. Rob was sentenced to 60 years, while Fox accepted a plea deal of 12 years and served three and a half. The film is an amalgam drawn from a 20-year archive of home videos recorded by Fox as she awaited Rob's return and current-day footage of the Richardson family shot by Bradley. The film bridges the past and the present, exposing mass incarceration's domestic impact on the lives of those tethered to and regulated by the penal system.
Fox's footage ranges from the momentous to the mundane: their six children's playdates, family gatherings, speaking engagements, birthday celebrations, car rides, school activities, and confessionals. Alongside these black-and-white images of events and rituals, Bradley's contemporary footage—shot in a complementary gray scale—similarly captures the quotidian activities of Fox and her family as they fight for her husband's release from prison.
The documentary's nonsequential assemblage suggests that, for Bradley, time itself is a medium through which to examine the conditions for the incarcerated and for their loved ones left behind. Bradley, who is the first Black woman to win best director for a U.S. documentary at the Sundance Film Festival, originally broached this topic in her 2017 New York Times op-doc, Alone, a short film that captures a young woman's fraught and isolating decision to marry her incarcerated boyfriend. Time continues Bradley's cinematic study of Black women's advocacy efforts and gendered labor, illuminating the emotional toll on them to sustain interpersonal relationships, familial ties, and social networks for imprisoned loved ones.
Time begins with the first video Fox recorded 20 years ago, in which she reveals that a week and a day has passed since her own release from prison. In direct address to both Rob and an imagined audience, she reveals that she is pregnant with twins and proclaims, "I know that, despite how grim my circumstances look right now, everything will be okay." The documentary fast-forwards through time, providing glimpses into the family's social histories and private memories. The breadth of Fox's archive underscores the carceral state's ability to capture, arrest, and surveil time even beyond prison walls.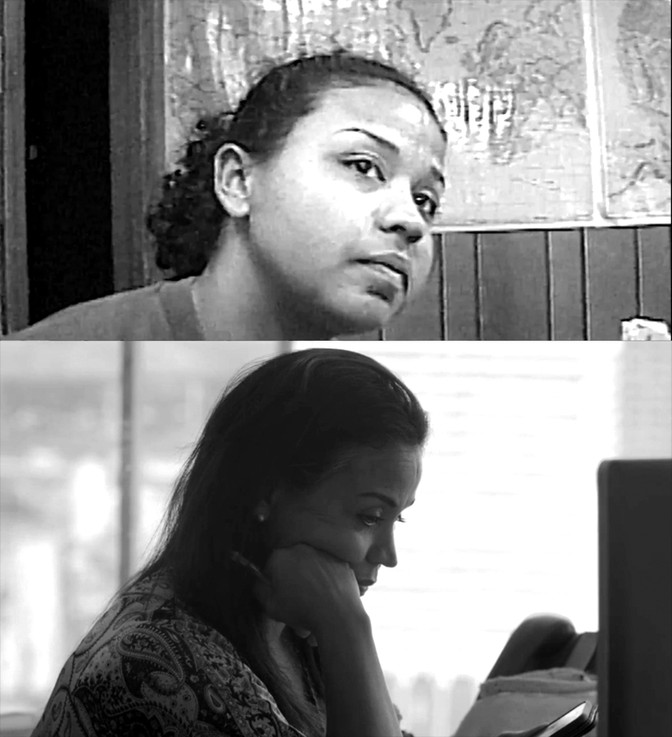 In the 80-minute collage of home video and vérité footage, Bradley illustrates how the state uses time punitively to warp the lives of the incarcerated and non-incarcerated. The stasis, suspension, and recursive nature of time for the Richardson family is endless, as they loop through repetitive legal cycles that result in no progress in their quest for Rob's release. But Bradley also shows how Fox and her sons resist this temporal fix by going about their daily lives—getting ready for work, being honored at a white-coat ceremony, exercising, speaking at a university about prison abolition, participating in student debates, practicing French vocabulary. The Richardson family's interpretations of time help structure their experiences of Rob's absence. For Fox, "time is when you look at pictures from when your babies was small, and then you look at them and you see that they have moustaches and beards and that the biggest hope that you had was that before they turned into men they would have a chance to be with their father." For their son Remington, "time is influenced by our emotions. It's influenced by our actions." According to one of their twins, Justus, "Time is what you make of it. Time is unbiased. Time is lost. Time flies. This situation has just been a long time. A really long time."
These explanations, which highlight the family's oscillation between past and present, underscore the consequences of what the art historian and curator Nicole Fleetwood describes as "penal time," or the multiple temporalities that exist for the incarcerated and their families. Bradley's film sutures these timelines into a cohesive work that moves, stagnates, progresses, and regresses as it grapples with the movement of time.
For example, Bradley captures Fox calling the judge's office to inquire about a ruling on Rob's case. As Fox is placed on hold, Bradley's camera waits in real time as Fox stares at the phone in anticipation. Finally, the judge's assistant takes the call, quickly dismissing Fox with no update and a directive to call back after the weekend. The ambient sound is replaced with a recurring sonic motif that signals time's passage, and the scene cuts to home-video footage of a young Fox getting her small children ready to go see their father in prison. Bradley doesn't imprint the amateur footage with a date on-screen; however, the news program captured in the background places it in 2003. With a gray interstice, Bradley then cuts to the present day, with the Richardson family getting dressed to visit Rob at the Louisiana State Penitentiary. In voice-over, Fox explains how, for the past 20 years, she and her family have always begun the new year knowing that it would be the year Rob would be released, a fact she describes as both the hope and lie she tells herself. Bradley's attention to waiting, repetition, expectation, and the promise of tomorrow punctuates the film's reconfigurations of time.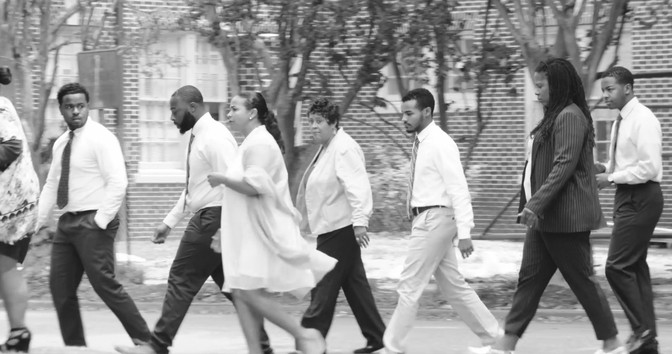 While the documentary evinces Bradley's elegant artistry as a filmmaker, Time is not a singular auteur vision. It is a co-directed work that demonstrates how amateur filmmaking meant for private use can counter more visible forms of popular entertainment. Time's abolitionist narrative stands in opposition to mainstream fare about criminal-justice reform: This includes Destin Daniel Cretton's 2019 film, Just Mercy, based on the defense attorney Bryan Stevenson's memoir about his work to appeal the murder conviction of Walter McMillian; Tom Shadyac's 2018 biopic, Brian Banks, which details the story of the high-school-football linebacker who was falsely accused of rape and sent to prison; and ABC's legal drama For Life, which draws on the story of Isaac Wright Jr., a wrongly convicted man who becomes a defense attorney for fellow inmates while fighting to prove his own innocence. While these examples address structural racism in the criminal-justice system, they also uphold categories of guilt and innocence. These works, in turn, influence audiences' feelings of who should and should not be incarcerated, reproducing carceral logics even as they advocate for civil rights and reform.
In Time's liberatory field of vision, abolition is the end goal. Fox ties the carceral state to slavery, showing how racism, exploitation, and capitalism undergird the prison-industrial complex. In a rare moment for Fox, whose empowering lectures inflect the film's hopeful telos, she expresses anger at the way individuals working within the system have no respect for human life. Bradley captures Fox repeating a positive affirmation to calm herself, but her smile slips. The dramatic moment crescendos when she slams her hand on her desk, cursing and critiquing the racial politics she has to contend with. "Goddamn, he could have been home with his family just 'cause they bullshitting!" Fox exclaims. "Ain't no hurry. Oh, just some ol' niggers trying to get home from the penitentiary … Don't you want anyone out of the system that ain't supposed to be there?" The charged moment dissipates as quickly as it arises, as Fox moves on to her next task. The emotional eruption signals to the audience how Black women endeavor to "keep it together"—relationships, families, their sanity—in the midst of what Fox calls the "cruel and unusual punishment" of carcerality.
Time's conclusion provides both joy- and grief-filled catharsis with Rob's release from prison, an unanticipated climax that required Bradley to reassemble her crew five months after completing shooting. Throughout the documentary, Rob exists in a disembodied state, as a voice on the phone, as an image in an old home video, and as a life-size cardboard cutout Fox hangs on her bedroom wall. Upon his release, his once-frozen-in-time, one-dimensional image is now fleshed, animated, lively, and free. Bradley beautifully captures Rob's homecoming, but the documentary's final shot alludes to an indescribable sorrow. As the camera lingers on Rob's face staring at something beyond the frame, his eyes look haunted. The shot cuts to a montage of home-video footage rolling in reverse. Activities, events, and time are undone. The film's final image is that of the happy couple, Fox and Rob, sharing a kiss 20 years ago. The footage looks like both a beginning and an end. Filtered through the eyes of a newly free Rob, Bradley's cinematic rewind reminds the audience that time is both fluid and fleeting. For the once incarcerated, doing time produces plural pasts—the one lived behind bars and the one missed at home. While we can capture memories on film, Rob's viewpoint reminds us that spectatorship is no substitute for a lived experience with those we love and time lost.