The Unending Influence of 'Boys Will Be Boys'
The saga of 19-year-old Aaron Coleman's political candidacy has turned into a too-simple parable about forgiving youthful indiscretion.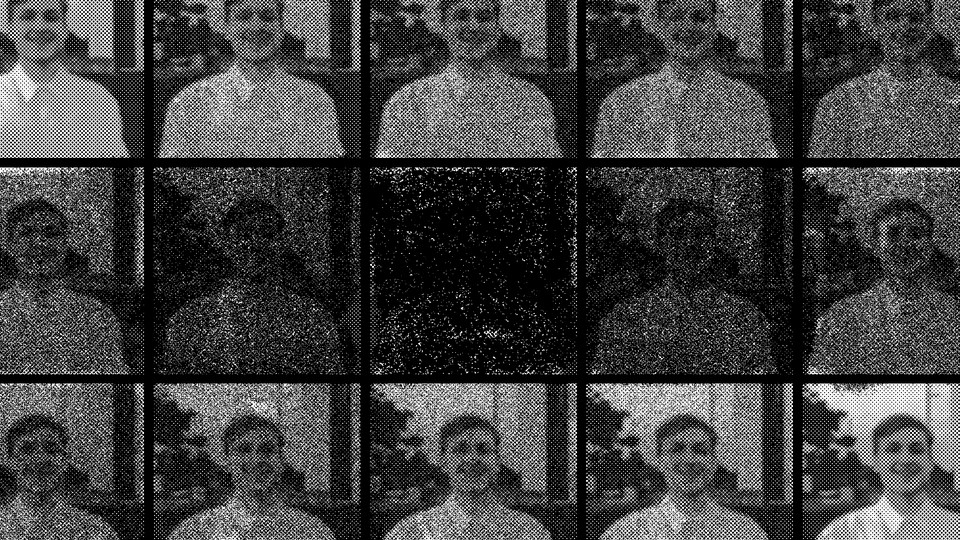 Updated at 1:18 p.m. ET on August 25, 2020.
When you were 13, a guy you'd never met got a nude photo of you. He demanded that you give him more naked pictures of yourself, or he'd send the one he had to everyone you knew. You did not do what he asked. So he sent out the photo of your naked body to your schoolmates, your friends, your family.
Several years ago, a guy began harassing you. He got your home phone number. He kept calling your house until someone picked up. This lasted for months.
When you were in sixth grade, a friend of a guy you were dating decided he didn't like what you looked like. He called you a whale. He told you to go on a diet. He told you to get braces. He told you to kill yourself. He bullied you so cruelly and consistently that you tried.
Earlier this month, 19-year-old Aaron Coleman, running on a progressive platform against a long-term Democratic incumbent, won a primary race for the Kansas state legislature. The victory, eked out by a margin of 14 votes, "should have been a political fairy tale," The Intercept wrote on Friday—a David-defeats-Goliath rebuke to the Democratic establishment. But the victory had no such sheen. That is because Coleman was also the boy who, several years ago, bullied and harassed those girls. When the girls, now young women, came forward to share what Coleman had done to them, he took responsibility. He apologized. But the sad story did not end there. Instead, Coleman's candidacy rose to national attention, fomenting debates about accountability and atonement and justice. He is sorry, many of the arguments have noted. He was just a kid. Isn't it time to move on?
On Sunday, Coleman announced that given the uproar—and the opprobrium he faced from Democratic officials in Kansas—he would be ending his campaign. On Tuesday, he reversed that decision: He announced that he will remain in the race. Coleman blamed his initial departure on the "progressive circular firing squad" that "has done more to uphold the status quo than conservatives could have ever dreamed of." He framed it, too, as a parable about the excesses of feminism. In truth, the Aaron Coleman saga has been a parable for the opposite. It is a testament to how readily, still, conversations about abuse will focus on what is owed to the abuser.
Late last week, The Intercept's Glenn Greenwald interviewed Coleman. In an accompanying essay, Greenwald offers a lengthy consideration of the elements at play in Coleman's story, emphasizing Coleman's difficult childhood and his compassionate political platform. He notes that Coleman's treatment of the girls was "horrific," and writes that "Coleman says he has reached out to his victims from middle school to make amends, though they have not responded, and says he is eager to speak to them should they wish so he can do what he can to repair the damage he caused."
For Greenwald, a crucial element of the story is the fact that Coleman was young—12 or 13 years old—when he did that damage. "All of this," Greenwald writes, "raises profound and important questions about whether adults should be judged by the actions they undertook when they were a child, particularly when they have apologized and expressed remorse." He adds: "It has long been a staple of liberal philosophy that humans can and should be rehabilitated, not eternally condemned for bad acts, particularly those committed when they were very young." (Greenwald's essay uses the words child and childhood 12 times.)
The girls were very young too, though. They will be, in their own way, eternally condemned for the choices Coleman made on their behalf. In the interview with Greenwald, Coleman mentions one reason his victims have not responded to his attempts at contact: They have him blocked on Facebook. But can the apology Coleman has offered be considered a full atonement if it has not been accepted? Is remorse a matter of statements or of actions? (And can the remorse be fully believable when the confessor goes out of his way to mention that the wrongs had "occurred only digitally," as if revenge porn is a fractional form of abuse?) When Coleman decided to run for state legislature, putting himself, once again, in the public eye, did he consider what the consequences might be for the women?
Coleman's bid for the state House struck the nerve that it did in part because, just as Greenwald and many others suggested, these are open questions. Trials have juries and sentencing frameworks; public opinion has no such structure. Remorse, rehabilitation, restorative justice—they are matters of debate, and rightfully so. But if the discussions are to have any hope of realizing meaningful accountability, they must respect the needs—and the expressed desires—of not only the people who have done the damage, but the people who have borne the harm. And the young woman who claims Coleman drove her to attempted suicide says that his latest bid for power has brought her a new kind of pain.
"I feel good about speaking my truth," she told The Kansas City Star, "but I'm still very upset because he's going to have some form of power. And I don't think he has a right to have any kind of power." She added: "I don't know why he's not being held accountable."
The now 20-year-old woman whose nudes Coleman shared similarly told The New York Times, "It's good that he admitted to what he did." But "I just don't think he needs to be in a powerful position considering what he's done to girls."
The women, in the statements they gave on the matter, were not talking about Coleman's right to employment or even to a generalized form of forgiveness. They were arguing merely that Coleman, a 19-year-old who committed his wrongs only six years ago, should not represent the people of Kansas in its state legislature. They were citing their abuse as their evidence. "He's an awful person," as one of them put it, "and he should not be allowed to run for anything."
If you're talking about atonement, those public rejections of Coleman's apologies would seem to be crucial. But the women's comments have been notably absent from much of the weekend's discussions about what Aaron Coleman deserves. On social media, many people sought symbolism, abstracting the story's particulars into lessons about life in a digitized society, or about feminism run amok. National news outlets addressed the women's experiences through the utilitarian lens of Coleman's potential effects on Democratic politics. These were continuations of the way the Star summarized Coleman's primary victory: "Aaron Coleman, 19, Wins Kansas House Despite Facebook Flap."
There's a woman who will spend every Thanksgiving, for the foreseeable future, wondering who in her family has seen that naked photo of her. There's a woman who spent months, in the era of Elliot Rodger, hearing the phone ring, over and over, at her house. There's a woman who was once made to feel so worthless that she tried to take her own life. Here those people were, presented to the public as a "Facebook flap."
---
"Can you come back from #MeToo?"
That's how Air Mail, Graydon Carter's shiny newsletter, publicized an essay it sent out earlier this month: a lengthy profile of Leon Wieseltier, the editor and famed intellectual. The answer to the question Air Mail posed is "yes." The evidence is the existence of the essay itself, written by Carter's son, Ash—which follows Wieseltier's journey as he sets out to found a new journal of ideas. (The journal will be titled Liberties. It will attempt to inspire, Wieseltier writes, "the rehabilitation of liberalism.")
There is a notable absence in Air Mail's consideration of the arc and the art of the #MeToo comeback: current commentary from the women who came forward in 2017 to accuse Wieseltier of workplace harassment. One former colleague of Wieseltier's wrote at the time that during a staff outing to a bar after work one evening, he "cornered me, alone by the bathroom, and put his mouth on mine." Another recalled that "he made constant comments about my looks and clothes"—"including the time he left a CD on my desk as a gift, along with a thank-you note for the miniskirt I was wearing that day." Another noted the power he wielded over her professional life: "It felt like Leon could make or break my career … I lived in horror of alienating or upsetting him in some way."
When the women went public with those stories, Wieseltier had been on the verge of launching another new publication, Idea: A Journal of Politics and Culture. The journal had been funded by Emerson Collective, which cut ties with Wieseltier in response to the allegations. (Emerson Collective is the majority owner of The Atlantic, where Wieseltier was previously a contributing editor; The Atlantic also cut ties with Wieseltier after the allegations.) "For my offenses against some of my colleagues in the past I offer a shaken apology and ask for their forgiveness," Wieseltier said in a statement at the time. "The women with whom I worked are smart and good people. I am ashamed to know that I made any of them feel demeaned and disrespected. I assure them that I will not waste this reckoning."
That tone has changed. Wieseltier, warmly profiled now by two generations of Carters, publicly laments "the Robespierrian haste with which people's heads were chopped off before they could say a word." He tells the junior Carter that he tried, through a mutual friend, to offer "a proper apology" to the woman who wrote of being kissed without consent; he never heard back. Her silence was its own kind of answer. And how, in the current moment, do the others who came forward feel about Wieseltier's rehabilitation? The piece does not say. It did not, some said, even ask.
In the story of Aaron Coleman, the women were asked for comment, but their answers traveled only so far. Instead, often, their testimonies were alchemized into abstract debates about absolution and liberal values. Once again, the person who had been accused of harassment or abuse simply decided that it was time for their #MeToo comeback, with no real evidence of remorse or restitution to bolster the return. Bill O'Reilly, fired from Fox News after multiple women accused him of harassment, is reportedly in the final stages of a deal to host a show at the radio station 77 WABC. The station happens to be the current workplace of Juliet Huddy, one of O'Reilly's accusers. Huddy tweeted about the possibility of having O'Reilly as a colleague again: "No, I have no comment except to say I'll continue to focus on the job I was hired to do, and speak honestly and authentically about my beliefs," she wrote. She added, mordantly, "Company Christmas party should be a real zinger this year."
Huddy had no choice in the matter. O'Reilly wanted to return; the radio station that employs her reportedly wanted to employ him, too; that is that. People often argue that the #MeToo movement has been unfair, and that feminism has gone too far, even as many of those who have been accused of wrongdoing remain elevated, celebrated, centered in their power. Michael Bloomberg, infamous for the misogynistic and racist comments he is alleged to have made to employees, gave a speech at the Democratic National Convention. Louis C.K. masturbated in front of colleagues—"the exciting part for him was the fear on our faces," one of them alleged recently—and returned with a new stand-up special. The comedian had promised to find ways to make amends to the women whose life, and career, he had made worse; instead, he reveled in his impunity. He had decided on his own that it was time to move on. Aaron Coleman, too, talked about reckoning and reconciliation. And then he wrote, to the relative of the young woman whom he drove to attempted suicide, the following note: "I've moved on. They call the past the past for a reason, because that's where you are supposed to leave things."