BoJack Horseman's Diane Problem Is Now an Industry Problem
High-profile white voice actors are relinquishing their roles as characters of color. But the departures have caused divisions among their peers.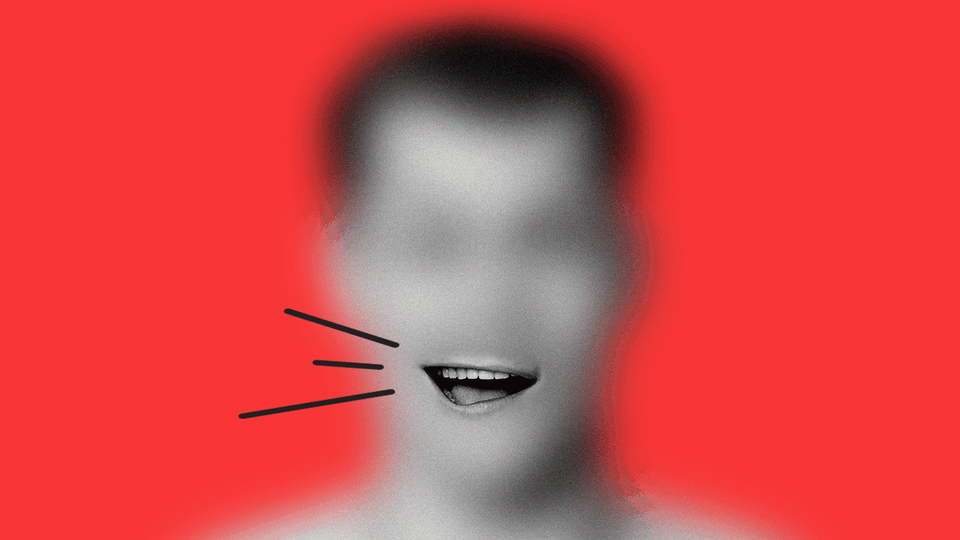 The casting director Linda Lamontagne never sees an actor's face during a voice-over audition. If they've submitted a tape, she closes her eyes. If they're in her office, she pulls what she calls a "Miles Davis": She keeps her back to them the whole time. Over the course of her three-decade career, the strategy has helped her assemble the casts of animated series such as Family Guy, The Cleveland Show, and BoJack Horseman.
"I hear better," she told me over the phone earlier this month. "I can hear how they're delivering a line, if there's movement, if I can 'see' their actions." After all, she explained, voice-over is equal-opportunity work; looks don't factor into the performance, so any actor can step up to the mic and play the part.
At least, that's what she thought until a few weeks ago. In late June, as nationwide protests against systemic racism swelled, three white actors playing characters of color on animated shows—Jenny Slate of Big Mouth, Kristen Bell of Central Park, and Mike Henry of Family Guy and The Cleveland Show—announced they would relinquish their roles so they could be accurately portrayed. Following their lead, the producers of The Simpsons vowed to stop casting white actors in nonwhite roles, and the actor Alison Brie apologized for voicing a Vietnamese American character on BoJack Horseman, which ended earlier this year.
Brie's statement in particular troubled Lamontagne. She noted to me that she's half Chinese herself and understands the criticism, and that while casting the series, she had made the role available to Asian actors, but Brie's work stood out. "When I first heard about Alison Brie [posting an apology], I was a little torn," she said, adding that she feels the same way about Henry, whom she worked with on Family Guy. "I'm sorry they feel bad they took [the parts], but believe us, we tried … We did the best we could."
Although the actors' decisions aren't unprecedented—the white actor Hank Azaria stepped down from playing the long-controversial Indian character Apu on The Simpsons in January—the wave of departures has delivered a shock to the voice-acting system. In an op-ed for NBC News, Rudy Gaskins and Joan Baker, the founders of the Society of Voice Arts and Sciences, applauded the actors for disrupting a corner of the entertainment industry that, they wrote, "has mostly evaded soul searching" over its casting practices and issues of representation. Naturally, Gaskins told me over the phone, such high-profile walkouts will destabilize the field. "When something like this happens, it creates a big shift," he said. "It creates a pendulum swing, and pendulums swing widely at first, creating a lot of drama, but eventually it settles somewhere in the middle."
For now, that pendulum is still swinging. Members of the voice-over community are divided in their reactions to the resignations. Some, such as the voice actor and casting director Sam Riegel, echoed Gaskins in praising them; he called their actions a sign of the industry "bending towards the right path." Others had misgivings: James Alburger, a voice-over coach and the author of The Art of Voice Acting, questioned the actors' intentions. "They're just playing it safe and they're protecting their jobs," he told me. "They want to keep working … I think there are a lot of people who are simply running scared."
And some sidestepped the question entirely. When I emailed the prolific voice-over coach Pat Fraley, he responded by telling me of an exchange he had years ago with the actor Ed Asner. Fraley had been "grousing" about the British actor Tim Curry being cast as an American for an audiobook series, when Asner stopped him. "I was upset that they got a Brit to do a Yank project," Fraley wrote. "Ed interrupted with, 'HEY… it's acting.'"
When I asked him to clarify whether he shared the anecdote to express disapproval of the actors relinquishing their roles, he demurred. "I offered the anecdote as such, as it gave me a lesson," he replied. "Nothing more and nothing less."
---
Voice acting has long been the Wild West of Hollywood. It's a frontier where anyone can stake a claim to roles of any kind, be they human or animal or alien or inanimate object. And in recent years, it's become easier than ever to do so if they have the right skills. (During the coronavirus pandemic, it's been one of the few sources of income for actors.) Lamontagne told me she has often recruited nonactors, such as musicians, athletes, politicians, and business moguls. "I mean, anybody can play a scissor, you know?" she quipped.
But by the same token, voice-over work can be an insular arena. People who provided voices for animated works operated in anonymity for much of the 20th century. Before Mel Blanc, who became known for voicing characters such as Bugs Bunny and The Flintstones' Barney Rubble, voice actors weren't credited for what was largely considered postproduction, behind-the-scenes work. That made it hard for audiences to see the disparity between the talent behind the mic and what they viewed on-screen. According to the book The Magic Behind the Voices, which traces the history of cartoons through profiles of influential voice actors, early animated projects primarily targeted adults and therefore adult themes, which in the 1930s and '40s meant stereotypical and racist material, often in the context of wartime propaganda. "From the advent of animation, I don't believe race and representation were a particular consideration in voice acting any more than they were a concern in the culture as a whole," Alisa Persons, the book's co-author, told me over email. "I think what's happening in the field of animation now is a mirror of what is happening in society as a whole."
But even as animation became more geared toward children, the offensive, vaudevillian imagery persisted until the 1960s and '70s, when networks began taking civil-rights-era sensibilities into account. To Gaskins, the damage was done: The imagery had been reinforced, and performances were imbibed with the biases of their creators. Animators often played their own creations or hired actors who could deliver exaggerated performances, such as the white actor Cliff Edwards voicing the jive-talking crow—named "Jim Crow"—in Dumbo, or the white actor Paul Winchell's turn as the accented, chopsticks-wielding Asian cat Shun Gon. "They did the voices for them to have them appear as insane or as ridiculous as they made them to," Gaskins said. "And that opened the wound. That started and created an imbalance and pain point for anyone of color who's looking at those representations and absorbing them as children."
Larger animation studios such as Disney, Nickelodeon, and DreamWorks have worked toward diversifying their casts in recent years, with in-house casting directors overseeing the process, or freelance hires tasked with finding authentic voices. But casting directors can't always control the list of actors that agents submit for consideration, nor can they force the creator to choose the performer whose race matches that of the character. "You'd write on a breakdown, 'Open to diversity,'" Lamontagne said, "and honest to God, 90 percent of the submissions were Caucasian, even though you would say that." As Riegel said, "there's no rule book … There wasn't really a clear directive on whose job it is to be looking out for authenticity."
Still, what is authenticity when it comes to art? Animation reinterprets reality. All casting directors I spoke with agreed that their job has always been to bring a creator's vision to life, however unrealistic it may be. Alburger told me about a producer who asked for an actor with a native French accent, only to hire one who was born and raised in the U.S. but who "understood how the French accent is perceived, not necessarily how it's delivered or spoken authentically." Gaskins told me he once let go of a Black actor for sounding, as he put it, "very urban," because he knew the voice wouldn't match what the network's leadership had in mind. "I said, 'Can you do more of a "standard American" sound?'" Gaskins said. "He couldn't go there, so I had to choose a different actor." It's a decision he regrets, he told me: "I didn't take a stand … to say, 'Look, what does it matter that he sounds like an African American?'"
In an email, Gaskins clarified that in commercial voice-over work, the "standard" or "general" American sound typically means the speech and diction heard in the Midwestern and predominantly white state of Ohio. The actor's speech, he explained, was regional, resembling what's heard in "a black urban community in Los Angeles." Despite there being nuances in speech and diction across different Black urban communities in the States, Gaskins had considered the actor's voice to simply be "African-American," and therefore too dissimilar from the expected, more desirable sound. Gaskins's anecdote is illuminating in showing not just that what is considered ideal is white, but also how marginalized actors, when stepping inside the sound booth, are expected to be able to code-switch to fit that mold. In other words, voice acting hasn't ever truly reflected reality: The foundation was built with white voices as the default, cementing a skewed version of authenticity often unwelcoming of marginalized voices.
Yet the responsibility of challenging that structure can't fall solely on the shoulders of high-profile actors who can afford to leave roles, or on casting directors fulfilling creators' demands. "The executives, who have historically been white and male, have already determined how many non-white characters and projects will exist from the start," Persons pointed out. In 2017, the actor Rashida Jones and the writer Will McCormack said they left Pixar's Toy Story 4 because "women and people of color do not have an equal creative voice." And as of 2018, women still make up only about 25 percent of the animation workforce.
Given the imbalance, Riegel said he encourages every level of production to invite criticism. He told me he reaches out to experts for opinions on whether a casting decision would be insensitive, or, as with an Amazon series he's working on now, he asks for cultural consultants to be added to the budget. In the meantime, he admitted, "we hope we don't make too many big mistakes."
The truth about a free-for-all terrain is that the opportunities are never equally available for all; opportunities come easiest to those who get there first and make the rules. Introducing oversight will be a slow, arduous process. Mistakes will surely be made. But that doesn't mean the arena can't be transformed. "I think this whole thing will change me in the sense that I have to just be more cognizant," Lamontagne said. "It's an awakening."