Behind the Byline With Hannah Giorgis
Learn more about Hannah Giorgis, a staff writer who covers culture, and how she approaches her work.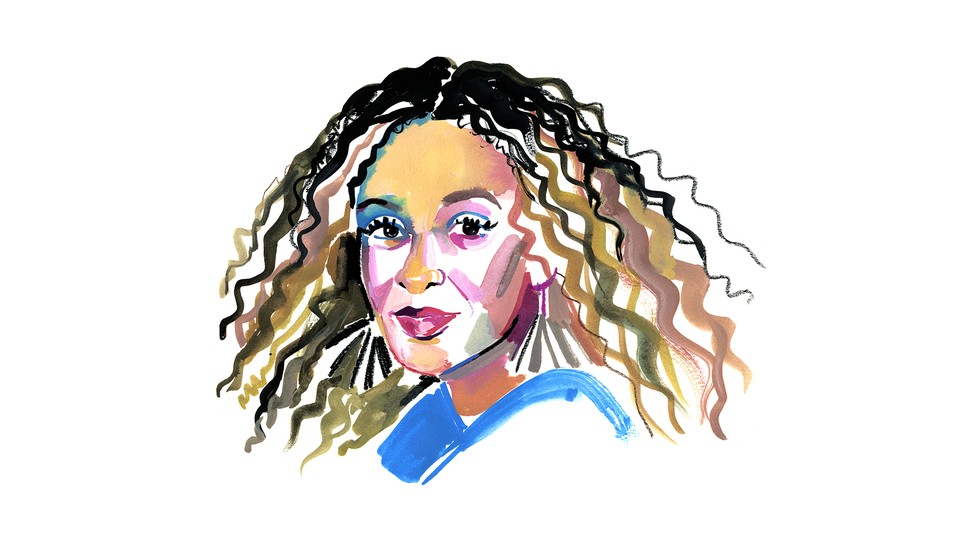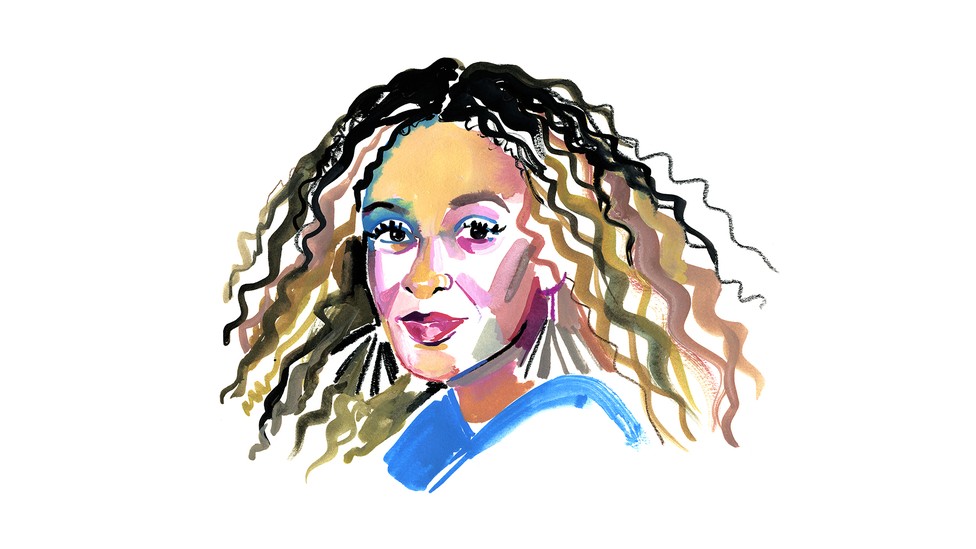 In our series "Behind the Byline," we're chatting with Atlantic staffers to learn more about who they are and how they approach their work. Hannah Giorgis is a staff writer who covers culture.
This interview has been lightly edited and condensed.
Nesima Aberra: How have you been lately?
Hannah Giorgis: Today, I am in better spirits than I have been. I think some of that has been that I feel a little clearer on some of my work that didn't feel granular to me. But now I am feeling better about what I need to do next. So I'm appreciating that, but the world in general—still not great, not a huge fan.
Aberra: I imagine it must be a strange time to be a culture writer. What does it mean for you to look at the world and write about it through the lens of culture right now?
Giorgis: That's one of the things we've been talking a lot about in our team, in conversation with broader editorial motivations and just things that we've all been grappling with for a while. We've started thinking about what it means to cover, say, the culture of protest or the culture of dating, just leaning into the ways that people relate to one another and the ways that people relate to the things that shape their lives. And that's all in addition to the pillars we know—movies, TV, music, books.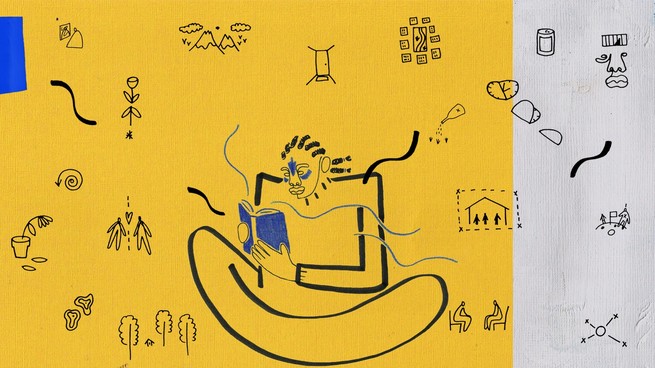 I think for a little while, it felt like nothing was happening in the entertainment world and we were like, okay, what do we do and how do we respond to this. Some stuff has picked back up. And now we don't necessarily need to write every piece as "the best thing to watch in quarantine" … We're all in it as a country, right? So the Culture Desk isn't explaining things to people as a first-wave thing. So I have had a little more freedom on that front to look at individual works of art separately, but there's also stuff that has come up explicitly because of the pandemic and because people's entertainment-consumption habits are changing.
For example, I published a story on a Polish erotic thriller on Netflix last month. It was all over Twitter. It was the No. 1 thing for weeks and debuted even higher than the new Spike Lee movie. The numbers are sort of outrageous, even within the context of people being bored. A lot on Netflix right now is really strange. And so, I wasn't planning to cover this. I have no personal interest in Polish erotic thrillers, but I did become curious about why this seemed to be resonating right and why people are having so much fun making TikToks in response to it.
Aberra: Have there been books, movies, or shows that you have liked or been interested in, but chose not to write about?
Giorgis: I'm somebody who covers culture across mediums: books, movies, shows—a lot of us on the team are like that. At any given point, even before the pandemic, before this wave of protests, there were always going to be far more things happening that are within our scope of interest than the number of things that we can realistically cover, just because of the nature of human productivity. That's been something that we've always thought about and paid attention to.
There also hasn't been as much stuff as usual, and I haven't been consuming any content at the rate that I normally do. Reading takes a lot more time. My focus isn't the way that I would like it to be. Sometimes it's harder to focus and sometimes I'm inclined to just want to watch some comfort TV from the past. That can be difficult as someone whose job it is to stay up to date.
Aberra: That does sound difficult to balance. In general, what do you enjoy about being a culture writer and what are the challenging parts of the job?
Giorgis: Not to be corny, but I think people are endlessly fascinating. I'm intrigued by what drives us and the choices we make for ourselves—the choices we make about, for, and with other people. The way we get to think about culture as music and movies and beyond is interesting because we get a lot of storytelling, whether through characters or a specific artist, and I love that.
I'm also, in this moment, appreciating how much more time I get to spend thinking about culture as it relates to people out in the world, which is challenging on its own, because it's not as contained. Like I can watch a movie or even a TV show and follow a character's entire arc in this neatly packaged way, whereas when I'm looking out into the world and thinking about how things are shifting … everything is ongoing—each individual person, all the time. It feels a little more slippery or harder to grab onto and that's both an edifying challenge for me, and at times just a frustrating one.
But I have had a lot of genuinely delightful conversations with people, whom I may not have called up for a different kind of story. That's been really cool too, learning from and with them, but most often from.
Aberra: I'd love to know more about some of the interesting people you've had conversations with. Can you share some memorable profiles you've written?
Giorgis: One of the ones I enjoyed was around Sundance last year, when I spent time talking with Chiwetel Ejiofor about adapting The Boy Who Harnessed the Wind into a movie for Netflix, which was a project he'd been working on for years and years. There's a clarity and excitement and a gravitas in the way he talks about depicting African stories and giving them the visual treatment that oftentimes they're not given. I really enjoyed talking with him about that at the level of craft.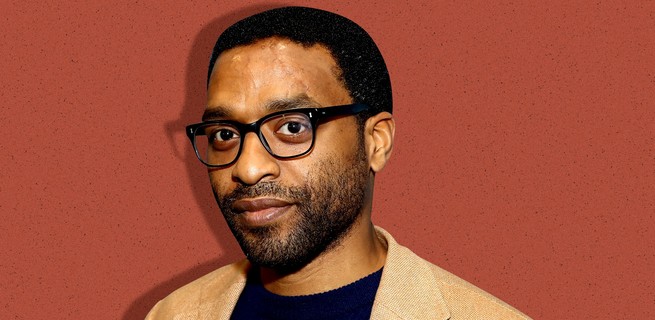 And I talked with Stella Meghie, who directed and wrote The Photograph, about lighting Black people in romances and how we think about where light goes and why.
Often the kinds of conversations I enjoy have been pretty craft-specific with people who are generally asked to talk much more about thematic stuff. Like Stella gets asked all the time about diversity in Hollywood, but she's also a director who knows about lighting, so that story gave me the chance to operate on both levels.
Also last year, I wrote several 1,800–2,000-word artist profiles in which I got to explore their genres a little bit more broadly, such as Burna Boy on Afropop and Afrobeats or Koffee on reggae, Popcaan, and dancehall. I really enjoy getting to talk to (1) artists in diaspora in general and (2) folks whose music is clearly sort of at the forefront of their genre and hearing how they think about it, because there's a whole range of analogies that you get with that.
Aberra: One of the things I really appreciate about your work is that you actively highlight artists from the African diaspora and write about them in a way that engages with both their identity and their craft. I wonder why that doesn't always happen?
Giorgis: It feels like a very big disservice to me when artists of any sort are only asked to talk about the social dynamics that inform their work. It's a predictable set of artists who are asked these sorts of things, like Black artists, sometimes women or queer folks. It just feels like instead of talking about the art, talking about the work, and doing the rigorous study the work itself merits, you so often end up talking around it, and that feels like a kind of erasure. And I don't want to participate in it although I know at times in the past I certainly have. But that's something I try to be mindful of and try to avoid when and where possible.
Aberra: I'm curious about what you think of the art and music being created to reflect the moment we're in and how to cover that.
Giorgis: It's hard to say. I don't want to write a definitive piece about protest music right now, because people are still protesting. It's only been a month. I find myself hesitating to write pieces that are declarative or diagnostic. But when and where possible, I'm really curious about the tensions that artists are feeling and the tensions that are pulling people toward art.
We have an opportunity to think a lot about how the specter of violence, in general, informs art that folks make, how certain kinds of art are criminalized, and why. It's an interesting moment to think about. One thing I've been kind of tossing around in my head, but I'm not sure exactly what it's going to be, is about the elegy as a poetic form. And how I can think of, off the top of my head, 10 to 15 poems throughout the years from Black folks who have written an elegy of a lost person, whether it's from state violence, gun violence, or interpersonal violence. There's a fluency in that form that Black writers have that is (1) obviously tragic, and (2) worth thinking about and studying at the level of craft.
Aberra: I know you're a poetry lover. What are some poems or poets you've felt close to lately?
Giorgis: I've been reading a lot of June Jordan … A poem called "Democracy Poem" is one of my favorites. Vann [R. Newkirk II, another Atlantic staff writer] actually just recommended a book of poetry by Dionne Brand called "Inventory" that I ordered, so I'm excited about that.
I've been revisiting Audre Lorde, Lucille Clifton, and Essex Hemphill. A lot of people from the past have helped me root myself whenever I've felt like I'm floating in this moment. There's a lot of contemporary poets I've been reaching for, like Safia Elhillo. She shared a poem recently about seeing her friends in dreams. Also, Nate Marshall, José Olivarez, Clint Smith, Eve Ewing, and Momtaza Mehri. All of that has been heavy and intense, but I think it's helped root me in the broader ecosystem that my work fits into and draws from artistically, thematically, and also at a human level.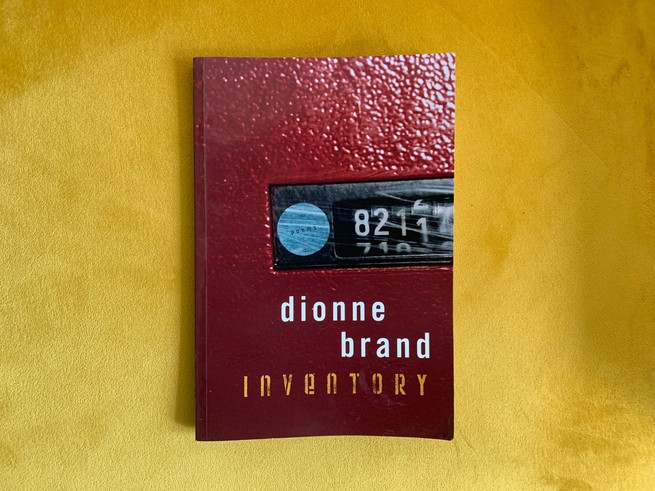 Aberra: You also write short stories and are working on a novel. Can you tell us about your creative-writing journey and how you balance that with your culture writing?
Giorgis: In August, I believe, the first real short story I ever wrote is going to be published in Addis Ababa Noir, the anthology that Maaza Mengiste edited. I'm excited to read everybody else's stories. Maaza pushed me then, and she pushes me in general to be ambitious and brave and step outside my comfort zone as it relates to fiction and creative writing. So I have always appreciated her for that, and I'm excited for the collection that she edited to be out—and to give it to my mom!
I haven't done any writing that is fiction or creative really in a long time, because everything happening now has particularly meant that I have no energy for anything. I just don't think I have the brain space to think generatively. I've been trying to be better about record-keeping, so in the future, I can begin to make meaning of all the things I've been putting together. I'm trying to document stuff in my own life, kind of like ephemera.
I'm also rereading people like Christina Sharpe and Saidiya Hartman and consuming in a way that I hope will be generative later.
I have found myself feeling … jealous isn't the right word, but I appreciate the economy and accessibility of poetry. Not to say it takes less time or is less labor intensive, but you can, in theory, write a poem on the way to work. But you can't, at the level of logistics, write a novel like that.
Aberra: What's something you've read, watched, or eaten lately that has made you happy?
Giorgis: It sounds dark, but I really enjoyed Season 2 of Dead to Me. That came out in early May and was something I didn't end up having the time and space to cover because of everything that was happening. I really enjoyed how Liz Feldman, the creator of the show, alchemizes pain into something cathartic and beautiful and interesting. I always appreciate seeing how folks do that. I appreciated I was able to watch a show through.
I've also been cooking a lot. I've made Amanda Mull's (mom's) biscuits, the glorious King Arthur Flour pizza, Samin Nosrat's focaccia, and a pretty obscene number of crab cakes. 'Tis the season.