25 Underrated Films That Will Save Your Summer
A watchlist for comic-book-movie fans and art-house obsessives in search of new, great cinema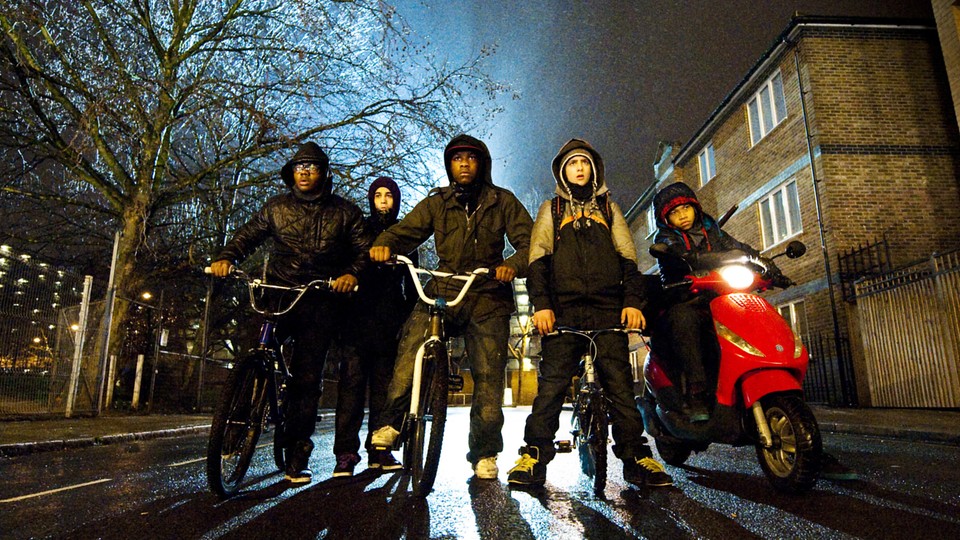 Summer blockbusters have started to look the same in recent years: iterations from the same franchises, with comic-book superheroes leading the pack again and again. But because of the coronavirus pandemic, the 2020 summer-movie season never really began. With Hollywood's biggest films delayed for months, or indefinitely, I've assembled a list of unconventional and underrated movies with a much more eclectic range of heroes to cheer for or be thrilled by. (This year, I've also compiled watchlists of unexpected cinematic masterpieces and utterly singular movies for audiences looking to discover their new favorite film in quarantine.)
Most of the works mentioned below are driven by a single, unforgettable lead performance, in the way that many of the best mainstream superhero movies are—though you don't need to be a Marvel fan to enjoy these picks. I've divided the list into true-story films, movies about antiheroes, feel-good fare, and action hits that you can enjoy without any comic-book knowledge. These projects are the kinds of largely unheralded wonders that Hollywood should produce more of once summer movies can make a comeback.
---
ACTION-HERO MOVIES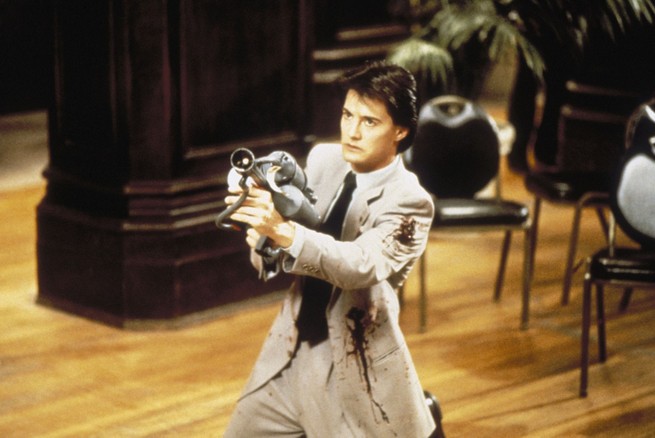 The Hidden (1987, directed by Jack Sholder)
A cult hit that deserves to be replayed on cable TV for eternity, The Hidden is a barnstorming piece of pulp cinema about an alien parasite rampaging through Los Angeles. Jumping from host to host, a creepy extraterrestrial slug takes over people's brains and wreaks havoc, drawing the attention of the LAPD detective Thomas Beck (Michael Nouri) and the FBI agent Lloyd Gallagher (Kyle McLachlan). Gallagher is the film's truly original creation, portrayed in a brilliantly odd fashion from McLachlan that comes in between his best collaborations with David Lynch (Blue Velvet and Twin Peaks). You see, Gallagher is an alien too, but a good one, hoping to neutralize the parasitic threat—and McLachlan leans into all the weird tics and affectations of an otherworldly being pretending to be a good old-fashioned gumshoe.
Blue Steel (1990, directed by Kathryn Bigelow)
Some of the best films presenting police officers as heroes are the ones that do so while challenging the flaws of the institution they belong to. Blue Steel is one of Kathryn Bigelow's most underrated works, following rookie cop Megan (Jamie Lee Curtis) as she tries to track down a Magnum-wielding serial killer but is hindered by her own bosses' sexism and apathy. Bigelow understands the iconographic appeal of the character, lovingly showcasing Megan's shiny badge and crisp uniform in the film's early scenes, but she's careful to balance that out with the brutality and unfeeling violence Megan encounters from her colleagues. Megan ultimately succeeds in her mission—but it's despite, not because of, the department she supposedly serves.
The River Wild (1994, directed by Curtis Hanson)
The only straightforward action movie in Meryl Streep's long career, Curtis Hanson's gripping thriller follows a dysfunctional family taking a rafting trip in Idaho. Gail (Streep) booked the trip in an effort to fix her marriage with workaholic Tom (David Strathairn), but things quickly get more intense after they encounter two violent criminals (Kevin Bacon and John C. Reilly) looking to escape downriver after a robbery. The film has top-notch cat-and-mouse antics, genuinely great white-water-rafting sequences, and terrific scenery-chewing from Bacon; it also remains one of the most underappreciated entries in Streep's acting canon.
Attack the Block (2011, directed by Joe Cornish)
Filmgoers were introduced to John Boyega in Joe Cornish's bitterly funny, awesomely thrilling piece of sci-fi horror, in which a teenage gang does battle with invading aliens in their South London tower block. Cornish writes dialogue that sounds like lines actual teenagers might say (he did similarly great work with his follow-up, The Kid Who Would Be King), and he stages action inventively even on a small budget. But Boyega's energetic, impassioned performance as Moses is Attack the Block's best feature, the kind of electrifying work that got him cast in The Force Awakens, which was released four years later.
---
BASED ON A TRUE STORY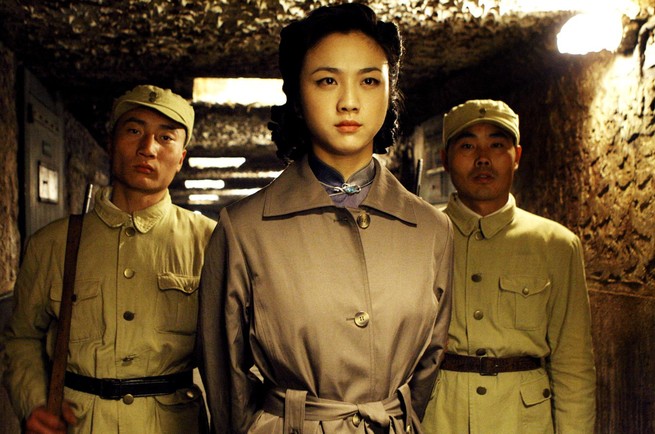 Lust, Caution (2007, directed by Ang Lee)
A thematic departure for Ang Lee, Lust, Caution is a shockingly sexy spy thriller based on Eileen Chang's novella of the same name, a tale of deception and double-crossing in World War II China. Noted for its extremely explicit sex scenes, which generated controversy and censorship in China, the film is a lush but brutal ballad about the ideals and limits of political resistance. The central hero is Wong Chia Chi (Tang Wei), who bands with other university students to resist the Japanese puppet government that controlled China from 1940 to 1945; her target is Mr. Yee (Tony Leung), whom she lures into a "honey trap." Lee stages every love scene as a battle of wills, one where the slightest false move could give Chia Chi away. Tang's performance, in her feature-film debut, is astonishing, especially given that she's going up against one of Hong Kong's best-known cinema legends in Leung.
Matewan (1987, directed by John Sayles)
John Sayles's film shines a light on an overlooked moment in American labor history, a 1920 battle between West Virginian coal miners and the private detectives hired to stop them from unionizing. It's a tale with many heroes bold enough to stand up to threats of violence and murder, but at its center is Joe Kenehan (Chris Cooper), a United Mine Workers organizer who sows solidarity through quiet conversation and counsels against violence wherever he can. Cooper's stoicism in the role became a hallmark of his career, and Sayles's storytelling is direct and provocative without ever feeling preachy.
Lorenzo's Oil (1992, directed by George Miller)
A strange but arresting true-story drama, Lorenzo's Oil is the story of the Odone family, who fought to find a treatment for their son's struggles with a degenerative brain condition called adrenoleukodystrophy. Though George Miller's film is set in libraries and hospitals, it has all the operatic power of his better-known works, which include the Mad Max series; it turns Lorenzo's father, Augusto (Nick Nolte), into an anti-bureaucracy crusader, battling through the medical community's red tape to save his son. Miller doesn't shy away from the ways that fight upends the lives of Augusto and his wife, Michaela (Susan Sarandon), as they become singularly focused on the task of keeping their son alive. Theirs is the kind of profoundly personal heroism that anyone can comprehend.
The People vs. Larry Flynt (1996, directed by Milos Forman)
Larry Flynt (Woody Harrelson), the publisher of Hustler magazine, spent much of his life as one of the most despised men in America, and Milos Forman's film depicts how unpleasant and salacious he could be. But the movie also presents him as a champion of free speech, a uniquely American creature who fought all the way to the Supreme Court  for the right to peddle smut and tell bad jokes, and ultimately won. Harrelson has never been better, giving a performance laden with charisma and depravity, and Forman adds Flynt to the catalog of irritating rebels in his filmography (which includes One Flew Over the Cuckoo's Nest, Amadeus, and Man on the Moon).
The Gleaners and I (2000, directed by Agnès Varda)
The heroes of the documentary The Gleaners and I are the itinerant figures Agnès Varda tracks across France: scavengers looking for discarded items, food, and other oddments and sundries. Some glean to survive, others do so to create art or for personal enjoyment, but Varda finds a connection in all her subjects' obsessions, creating a cohesive portrait of a disparate community. As in so many of the documentaries she directed, Varda becomes an onscreen character herself, acknowledging her own curious but helpful presence as a filmmaker looking for fascinating new stories to turn her camera toward.
To Be and To Have (2002, directed by Nicolas Philibert)
A jaw-droppingly intimate documentary portrait of a one-room schoolhouse in rural France, To Be and To Have (or Être et Avoir) has a dynamic figure at its center, a teacher named Georges Lopez. Serving a village of just over 200 people, Lopez educates children ages 4 to 11, flitting between subjects and grades with astonishing grace. The movie was eventually subject to controversy over the level of access granted to the filmmakers, whom Lopez sued. But the movie itself remains a testament to the empathetic power of education.
Crooklyn (1994, directed by Spike Lee)
Perhaps the most achingly personal film in Spike Lee's canon, Crooklyn is inspired by the director's childhood in 1970s Brooklyn. The story centers on Troy (Zelda Harris) and tells various vignettes about her growing up in Bedford-Stuyvesant with her four brothers. But the movie's most compelling figures are her parents: her temperamental and immature musician father, Woody (Delroy Lindo), and her patient but strict mother, Carolyn (Alfre Woodard), who has cancer. Woodard's performance is one of the most underrated of the '90s and one of the best in Lee's canon. The film is an extraordinary homage to his mother, and the way she held a chaotic family unit together.
Spotlight (2015, directed by Tom McCarthy)
Tom McCarthy's Best Picture–winning journalism drama is about the drudgery that often comes with important work, and the procedural labor required to make the kinds of stories put out by The Boston Globe's "Spotlight" team. The film is a true ensemble piece that gives equal weight to the work of all the team's reporters (played by Michael Keaton, Rachel McAdams, Mark Ruffalo, and Brian d'Arcy James), editors, and brave sources. So many films about journalism favor simpler, slimmed-down narratives about one dogged reporter chasing a scoop; Spotlight takes care to show just how methodically the group's groundbreaking investigation of the Catholic Archdiocese of Boston came together.
BPM (2017, directed by Robin Campillo)
An epic narrative about the Paris chapter of the AIDS activist group ACT UP, BPM is an intensely personal work that draws from the time that Robin Campillo and his co-writer, Philippe Mangeot, spent with the organization. The film depicts the granular thrills of activism, dramatizing fraught strategy meetings and protest planning in meticulous detail. The central figure is Sean (Nahuel Pérez Biscayart), an HIV-positive veteran of the movement who pushes for more confrontational protest tactics. Biscayart's impassioned performance overflows with charisma even as the film delves into the philosophical divisions of the group; this is a great historical drama uninterested in providing easy answers about how to accomplish real political change.
First They Killed My Father (2017, directed by Angelina Jolie)
Told through the eyes of Loung Ung (Sareum Srey Moch), the daughter of a Cambodian official whose family is torn apart by the Khmer Rouge during the Cambodian civil war, Angelina Jolie's drama is a sober and unsparing work. It was mostly overlooked on release, perhaps because of the brutal subject matter, but this film avoids a lot of the miserable tropes commonly used by historical dramas examining human-rights atrocities. That's because it keeps its perspective rooted with Loung, who is ripped away from her family and eventually recruited to fight as a child soldier. The film reinforces not only how the failures of American imperialism sowed chaos in Cambodia, but also how Loung never loses the desire to reunite with her siblings even amid the human horrors she encounters.
---
ANTIHERO FILMS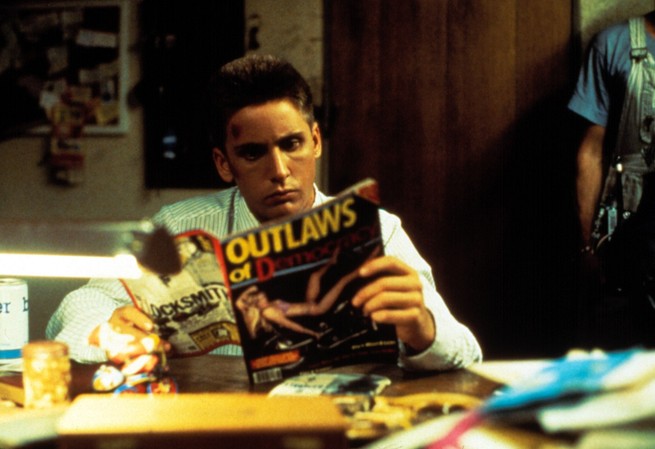 Repo Man (1984, directed by Alex Cox)
Otto (Emilio Estevez), the young man at the center of Alex Cox's anarchic black comedy, is hardly a do-gooder. He's a wayward soul, angry at his hippie parents and disinterested in the consumer spirit of the Reagan era; he becomes a repo man mostly on a whim, seizing items people bought but can't afford as a new form of rebellion. But this sneering suburban punk is a perfect avatar of his generation's disaffection, someone whose utter disgust for authority is transgressive and thrilling to behold even now. Cox's film works because it ignores all the rules of traditional Hollywood plotting—it feels as discombobulating and exciting today as it must have upon release.
Bad Blood (1986, directed by Leos Carax)
In the dystopic future of Bad Blood (also known by its original title, Mauvais Sang), the world is plagued by a virus that kills people who "make love without love." The couple at the center, Alex and Anna (played by a baby-faced Denis Lavant and Juliette Binoche), conquer this by filling the frame with overwhelming passion as they fight to survive in their frightening world. Leos Carax announced himself as one of France's most stylish new voices in the 1980s with this movie, which he followed up with The Lovers on the Bridge (starring the same actors as its central couple) and Holy Motors. But Bad Blood is his most joyful expression of freedom and rebellion, in which the spark of young love seems enough to overcome anything in its path.
Porco Rosso (1992, directed by Hayao Miyazaki)
"I'd rather be a pig than a fascist," Hayao Miyazaki's porcine champion declares in what might be the Japanese auteur's oddest movie, a fable about an Italian World War I fighter ace who has been turned into a talking pig. Porco Rosso is alternately languid and energetic, mixing vivid dogfighting sequences with mopey conversations at bars, but Porco Rosso himself is the director's most singularly heroic creation. Yes, he's stubborn (perhaps even pig-headed), a surly creature whose mood has been eternally curdled by his transformation. But in the face of Italy's emergent fascist government, Porco makes it very clear that he's always willing to fight for what's right.
Cop Land (1997, directed by James Mangold)
Freddy Heflin (Sylvester Stallone), the shambling, out-of-shape, and partly deaf New Jersey sheriff at the center of Cop Land, is a walking patsy. He was installed in his job because he idolizes the New York City cops who live in the suburban town he patrols, so they know he'll give them a break on any bad behavior. But when Heflin's pals try to cover up their senseless murder of Black teenagers, he's finally forced to confront them—and Mangold's film springs into action, becoming a modern Western of sorts, with a good-hearted but flawed man facing down an institution. Stallone's performance is one of the best he's ever given, a far more complex portrayal of heroism than many of the crime-fighters he played at the height of his stardom.
Ghost Dog: Way of the Samurai (1999, directed by Jim Jarmusch)
Ghost Dog (Forest Whitaker) is an engrossing figure: a cold-blooded assassin who carries out silent hits for the mob, but also tends to a flock of homing pigeons and quotes the wisdom of the Hagakure at will. He lives by a strict code of honor, repaying a life debt he owes to a mobster, and Whitaker communicates the character's inherent gentleness. Jim Jarmusch infuses the character's samurai-like lifestyle with an inimitable sense of cool, and a score from the hip-hop master RZA helps create a chilled-out action drama quite unlike any other.
Devil in a Blue Dress (1995, directed by Carl Franklin)
A steamy, sleazy gem of a period piece, Devil in a Blue Dress is one of two highly underrated collaborations between Denzel Washington and Carl Franklin (the other is 2003's Out of Time). A 1948-set mystery about a private investigator named Easy Rawlins (Washington), the film has the twisty plotting one expects of the genre, but focuses on Los Angeles's Black community, unlike the noir classics of the '40s and '50s. Based on Walter Mosley's novel of the same name (one of many featuring Rawlins), it deserved to be the start of a bigger franchise, but flopped at the box office. But on rewatch, it's gripping, with an early star-making performance from Don Cheadle as Rawlins's sly sidekick, Mouse.
Please Give (2010, directed by Nicole Holofcener)
The main character of Nicole Holofcener's acidic comedy is a furniture dealer named Kate (Catherine Keener), who is full of guilt about being rich and resorts to all kinds of well-intentioned but unhelpful do-goodery to compensate. The film's plot is deceptively simple: Kate is planning to expand her nice Manhattan apartment into the one next door (but only when its elderly tenant dies); she's struggling to handle the body-image issues of her teenage daughter, Abby (Sarah Steele); and any time she sees a person on the street, she's compelled to hand them as much money as she can. It's a compulsion that turns into an actual problem for her, and Holofcener's film is a clever and subtle examination of privilege and guilt, and the many ways that trying to do good and heal one's soul can backfire.
---
FEEL-GOOD FARE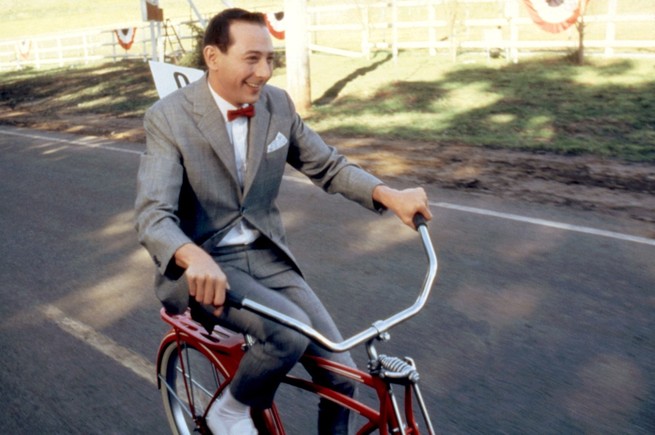 Pee-wee's Big Adventure (1985, directed by Tim Burton)
David Letterman once jokingly described Paul Reubens's overgrown child character Pee-wee Herman as "the manifestation of evil itself." And for a good chunk of Tim Burton's debut film, which follows Pee-wee on a surreal journey across America looking for his stolen bicycle, one might agree. He's a maddeningly odd, often actively irritating creature, but there's nobody like him. It's hard not to be won over by sequences like his beguiling dance to "Tequila" at a biker bar. The ultimate moral of Burton's movie is that Pee-wee changes all the people he meets on his journey for the better; that even when what he's doing doesn't make any sense at all, something cosmically magnificent is going on beneath the surface. It all works because Big Adventure is more than a sketch-comedy film—it's a weirdly coherent narrative, the earliest sign of Burton's ability to translate the strangest tales into accessible Hollywood blockbusters.
Vera Drake (2004, directed by Mike Leigh)
The title character of Mike Leigh's period drama, played by Imelda Staunton, avoids the limelight and does her job in total secrecy. Even her family doesn't know that she provides abortions—still illegal in postwar Britain—to women in need. Vera Drake charts what happens when she's discovered and arrested for her work, but Mike Leigh is just as invested in the lives she touches for the better, including the many family members she tends to and the pregnant women who seek out her help. It has the director's typical improvisational style, which makes every bit of dialogue feel warm and natural and fleshes out a real portrait of the community built around Vera's bravery. As she suffers, the film charts the ripple effects of her arrest with devastating frankness.
Searching for Bobby Fischer (1993, directed by Steven Zaillian)
Some of the most satisfying hero narratives come from sports movies, which usually have clear winners and losers. One of the most underrated works in the genre is Steven Zaillian's Searching for Bobby Fischer, a loose biopic about the chess prodigy Joshua Waitzkin (played by Max Pomeranc), who was gifted enough to defeat grand masters of the game at the age of 10. When Josh's innate talent is recognized by his family, they hire a coach (Ben Kingsley) who pushes him toward a ruthless, win-at-all costs philosophy, while Josh remains drawn to the looser, more carefree style of a local speed-chess player (Laurence Fishburne). It's an excellent film about the joy of winning versus the love of the game, grounded by Pomeranc's wonderfully natural performance.
Certain Women (2016, directed by Kelly Reichardt)
The women at the heart of Kelly Reichardt's triptych are connected only by geography—they all live in the same part of Montana. But even though Certain Women is presented as three distinct episodes, the stories involving Laura (Laura Dern), Beth (Kristen Stewart) and Jamie (Lily Gladstone), and Gina (Michelle Williams) still feel cosmically linked. They're all struggling with ingrained sexism and issues of self-confidence; Reichardt's naturalistic style makes every small moment of empathy, connection, or action feel monumental. Perhaps the most dynamic story is the one featuring Dern, which features a high-stakes hostage sequence, but my favorite follows a slow-burn flirtation between Stewart and Gladstone's characters.