What One Woman's Shattered Career Reveals About the Music Industry
HBO Max's On the Record details sexual-assault allegations against the rap mogul Russell Simmons—and homes in on the lives derailed by sexism.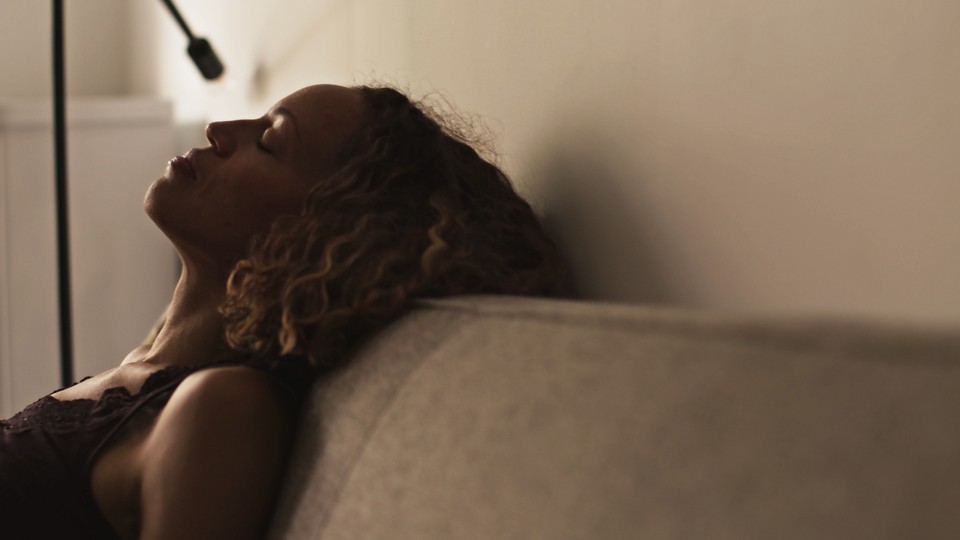 Updated at 7:18 p.m. ET on June 1, 2020.
"I know it's easy to wonder what any woman in her right mind would be doing with hip-hop," the scholar and music journalist Joan Morgan wrote in a 1995 issue of Vibe magazine. "But there was sweetness in the beginning … Perhaps it was because we were being acknowledged as part of a whole."
Morgan, who later coined the term hip-hop feminism, is among the many black women who appear in the new HBO Max documentary, On the Record. The film focuses chiefly on Drew Dixon, a former music executive who worked with the Def Jam Recordings co-founder Russell Simmons in the '90s and publicly accused him of rape in December 2017. (Simmons, who has now been accused of sexual misconduct by at least 16 women, has denied all allegations of assault. "These horrific accusations have shocked me to my core and all of my relations have been consensual," he said in a statement to The New York Times, responding to the accounts shared by Dixon and three other women, two of whom also accused him of rape.) On the Record, for which Simmons declined to be interviewed, recounts the experiences that Dixon and other women—Sil Lai Abrams, Alexia Norton Jones, and Sherri Hines—say they had with the rap mogul.
On the Record renders these individual stories, especially Dixon's, all the more wrenching by showing how they're tied to patterns within the industry. These women's pain, the film argues, isn't just deep and personal; it's also a symptom of the pernicious sexism that routinely forces women out of music. Like other recent #MeToo documentaries, its target is a broken system. But where Jeffrey Epstein: Filthy Rich and Surviving R. Kelly each brings together a chorus of voices to recount the alleged actions of one man, On the Record primarily zeroes in on one story. Its subject may be Simmons, but the film spends most of its running time focused on Dixon.
The documentary begins its story well before the alleged assaults, following Dixon's early career and showcasing the passion and drive of an eager young woman. Raised in Washington, D.C., as the daughter of local politicians, Dixon said she became enamored of hip-hop because it "combined two things that I love—activism and this sense of [community] pride—with music." The film portrays her as a woman who got to experience the "sweetness" of seeing herself as part of hip-hop's whole.
Before detailing the events that ultimately pushed her out of the entertainment business, the documentary establishes Dixon as a formidable talent. While doing A&R work for Def Jam Recordings in her 20s, the music executive racked up hits from artists such as Tupac, Dr. Dre, and Biggie (who'd become a close friend). She assembled the massive 1995 song "You're All I Need," which brought the rapper Method Man and the R&B ingenue Mary J. Blige together for a duet that echoed Marvin Gaye and Tammi Terrell's 1968 Motown classic. Multiple peers attest to Dixon's early brilliance—it was obvious, they say on-screen, that she had an incredible ear. In On the Record's later scenes, these comments take on a more rueful valence. They're not just assessments of the bright future Dixon was poised to have—they also highlight the immense tragedy of losing it.
Following Simmons's alleged assault, Dixon left Def Jam and later joined Arista Records, where she says the executive L. A. Reid refused to work with her after she denied his sexual advances. (Reid has denied Dixon's allegations.) In two particularly shocking sequences, Dixon recalls Reid declining to meet with two artists she brought to him: a young Chicago rapper named Kanye West and a soulful pianist who'd soon go by the name John Legend. Dixon says the incidents proved to her that Reid was yet another man who used his power to impede her career; it didn't matter how sharp her work was. "After a decade of working my way up from the bottom of my industry, I just quit," she says. "I also completely and utterly cut myself off from the parts of myself that I love the most."
On the Record is most revealing in moments such as these, when it shifts the focus away from Simmons himself. While prior works such as Surviving R. Kelly and Untouchable make cursory references to the career paths that R. Kelly and Harvey Weinstein reportedly halted, On the Record makes Dixon's devotion to her craft palpable before revealing what forced her to give it up. The documentary also posits that this loss wasn't just Dixon's—when she left, hip-hop suffered too.
Woven throughout the narrative about Dixon's career in music are clear-eyed assessments of how racism and sexism operate within the industry and beyond. Throughout the production, black women scholars, cultural critics, and activists explain why black women's stories of harassment and assault often go untold or unaddressed, especially in the music industry. In addition to Joan Morgan, figures including the former Ebony magazine editor-in-chief Kierna Mayo and the #MeToo founder, Tarana Burke, underscore the dilemma that women such as Dixon, Abrams, and Hines said they faced when contemplating whether to share their accounts of abuse. In a country whose history of violent racism paints all black men as sexual predators, they noted, it can feel impossible to speak up about one man's harmful actions without the fear of fueling broader stereotypes about African Americans. "For 22 years, I took one for the team," Dixon says in the film, referencing her reluctance to name Simmons publicly.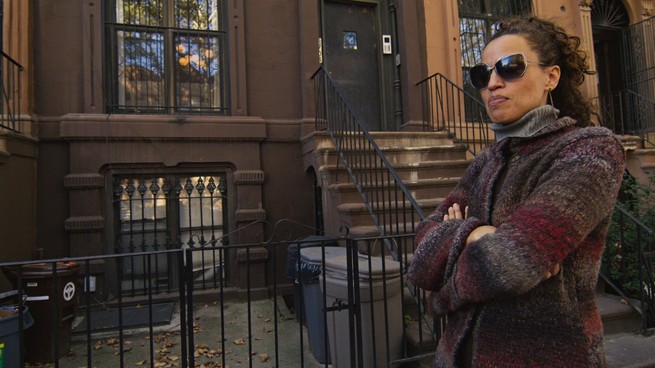 On the Record situates its subjects' dilemma within the context of American racism: All victims of sexual assault contend with a cultural climate that weaponizes uncertainty to discredit them, but black women also bear the burden of the transatlantic slave trade's legacy of violence and sexual exploitation. The film, in which each of Simmons's accusers affirms her prior affection for the mogul and love of black men in general, doesn't set out to pathologize an entire demographic. Rather, On the Record simply zooms in on the women whose lives are altered by the alleged actions of men such as Simmons, whose stature grants them outsize influence over women in the entertainment industry.
Some also saw the extent of the mogul's reach in news that broke in January, shortly before the documentary was originally set to be released. Oprah Winfrey stepped down as the executive producer, at the time giving a vague statement about editorial issues she had with the film and later acknowledging that Simmons and his supporters had tried to pressure her into leaving the project. Winfrey's refusal to identify the problems she saw in the film, which her production company had enthusiastically endorsed just a month before, disturbed Dixon. "I feel like I'm experiencing a second crime. I am being silenced," she told The New York Times. "The broader community is being intimidated. The most powerful black woman in the world is being intimidated."
In homing in on Dixon, On the Record diverges from other #MeToo documentaries that take a more collective approach to the stories of alleged victims. Yet the film doesn't diminish the experiences of other women in the industry who may have been abused. Some of the most affecting sequences bring Dixon and Abrams together with Jenny Lumet, another woman who accused Simmons of assault, for the first time. The women express gratitude for the support they've found in one another despite the pain of what unites them.
In these moments, On the Record highlights the rarity of such gatherings in hip-hop spaces—not because women don't want to be present, but because pervasive sexism often pushes them out. Listeners will never know what hits Dixon would've produced, or which artists she might've discovered, in the years after she alleges Simmons and Reid targeted her. "If [the early prowess she showed] was her 20s," one former colleague ponders, "what would the next 20 years have been?"