How One Network Absolutely Nailed Its Virtual Awards Show
The nation isn't in a celebratory mood. But the BET Awards struck a delicate balance between honoring black artists and reckoning with current events.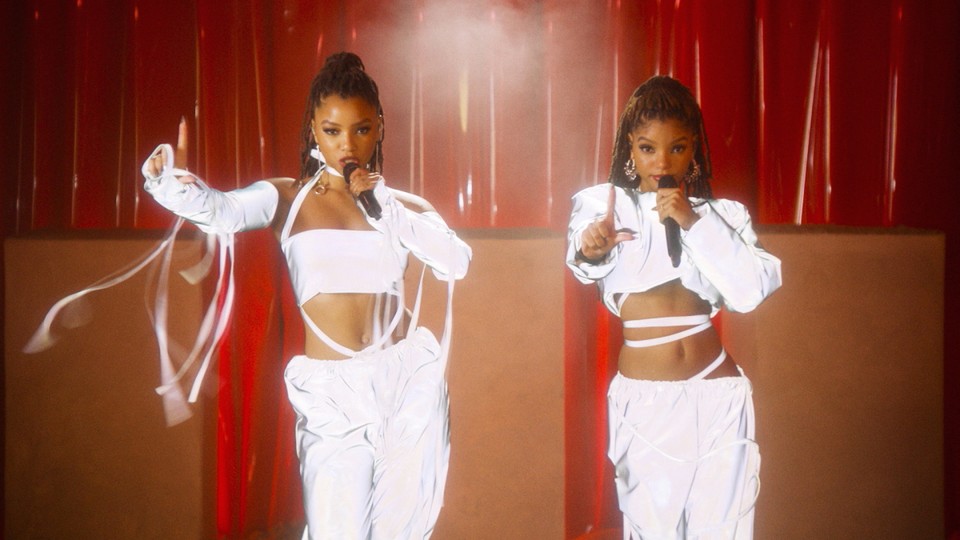 Last night's BET Awards made it immediately clear, with its first performance, that it wouldn't be a regular awards show—and not just because it had to be put together remotely. Rather than opening with a nominated star debuting a new song or having its host, the comedian Amanda Seales, kick things off with a monologue, the three-hour ceremony began with the 12-year-old gospel singer Keedron Bryant belting out his viral ballad, "I Just Wanna Live." When he finished singing, images of the recent protests against police brutality and systemic racism flooded the screen, and the rappers Nas, Rapsody, YG, and Black Thought joined Public Enemy to perform their rousing 1989 anthem, "Fight the Power." By the time the song ended, awards show felt like the wrong way to describe the night. This year's production was pointedly aiming to televise a revolution.
This was already a high-stakes year for the BET Awards. The annual celebration honoring black artists in entertainment needed to mark several milestones in 2020: the network's 40th anniversary, the awards show's 20th, and the presentation's simulcasting debut on the broadcast network CBS, which would help it reach its widest audience yet. Producers had planned an all-out, star-studded bash commemorating the occasions.
Things obviously changed in the months leading up to the ceremony, as the coronavirus pandemic forced the cancellations of live performances, and the killing of George Floyd sparked protests. The show's executive producer Connie Orlando told me that the team behind the awards show had decided by April to attempt a completely virtual show, but when the protests began, it understood that the ceremony had to make it to air. "This was going to be our biggest show ever," she told me over Zoom, "not because of the anniversaries, but because of what's going on."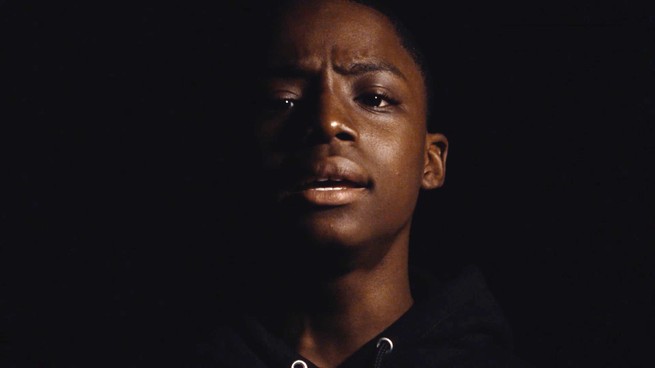 So in the weeks before last night's show, rather than overseeing a staff of hundreds to be assembled inside the Microsoft Theater, in Los Angeles, Orlando was attending 20-to-30-person Zoom meetings, conceiving and polishing ideas for artists' performances, planning logistics for shoots so they followed health and safety guidelines, and keeping in touch with the COVID-19 task force for BET's parent company, ViacomCBS. Artists had to record their performances with their own teams, rather than work with the usual 50-to-60-member crews provided by the show's production companies. When we spoke four days before the broadcast, Orlando pointed out that she'd normally be at the theater already, keeping an eye on rehearsals; instead, she was supervising postproduction on what the performers submitted. "It was challenging, and I'm not going to pretend that it wasn't, but it was challenging in a good way," she said. "It's an evolution … Our goal was just to set out and create a show where if you are home watching it, you still get the same feeling."
The BET Awards thus had a difficult balance to achieve: It had to entertain and celebrate the biggest stars in black culture from a distance, while also reflecting on the reckoning with racism and inequality happening nationwide and around the world.
The show hasn't shied away from social and political commentary in the past, but the executive producer Jeannae Rouzan-Clay admitted that tone-deafness could have been a potential hazard. Still, she wasn't nervous about what the artists would do for their performances; many requested to incorporate social-justice messaging into their sets, after all. "We've always found a way to continue to celebrate our culture, and also make sure that in the middle of the performances that are fun and celebratory, we remind you of the things that are going on within our community that we need to be aware of and that we need to make sure that people take seriously," she told me over the phone before the broadcast. "You're going to see a fun performance from Megan Thee Stallion, but you're also going to be reminded that it's an election year, and that it's time to vote."
Indeed, for every performance, there was a segment devoted to encouraging viewers to use their voice, a presenter prompting the audience to act, or an artist using their acceptance speech to deliver a call to action. "We have to vote like our life depends on it," Beyoncé said after accepting the Humanitarian Award. "Because it does."
The producers had also become familiar with navigating the "virtual" show space after putting together the "Saving Our Selves" special, which raised funds for communities of color affected by the pandemic. Back then, they'd been fine with artists submitting whatever they came up with from their living rooms, "because no one had seen anything like it," Rouzan-Clay said. For the awards, though, they looked to make the event less of a glimpse inside the stars' lives, and more of a dive into their creative minds: "We told them, 'Think about this as an opportunity for you to do all those things you wanted to do onstage, that the stage confines you to,'" she explained. "We want it to feel live, and we don't want it to feel like a music video. No one wants to tune in to a show full of music videos."
While some artists, such as Summer Walker and Usher, relied on dramatic lighting and staging to give their segment a live feel, others took advantage of filmmaking wizardry and high production values: Megan Thee Stallion's desert-set, Mad Max–inspired act, for instance, couldn't have been accomplished the same way inside an indoor arena, and Chloe X Halle's performance concluded with a visual-effects trick that would've been hard to do on a physical stage. "It's a different kind of worry … When you produce a show this way, it takes you a minute to get there," Orlando said. "You're not seeing [what's being done], you're giving a lot of meetings, you're giving a lot of instructions, you're seeing some stuff, some pieces." But then again, she quipped, "I'm always nervous until the show is done."
Technically speaking, the show ran seamlessly. Sure, Seales's audio at times sounded like she'd recorded underwater, and yes, some presenters chose to film in front of more aesthetically interesting backdrops than others—Naomi Campbell must have missed the memo about keeping the camera horizontal. But every performance, even with socially distanced band members and mask-wearing backup dancers, arrived meticulously crafted, making the show feel cohesive.
It helped that almost every artist, across multiple genres, delivered a direct message about the black experience in this moment: The rapper DaBaby began with a reenactment of George Floyd's death, on the ground, with a police officer's knee on his neck. Jennifer Hudson eschewed the visuals, opting instead for a rendition of the soulful, oft-covered Nina Simone classic "Young, Gifted and Black." Alicia Keys performed her R&B track "Perfect Way to Die," a tribute to the black victims of police killings, and ended her set by kneeling on a downtown–Los Angeles street covered with their names.
The words Black Lives Matter appeared throughout the night: on artists' shirts, on backdrops, and at one point behind Seales, who'd filmed all of her segments in front of a green screen in her living room. If the lines between music videos and live performances wound up blurred, the message of the show's honorees was clear: Black entertainers should be celebrated not only for their success, but also for the role they play as interpreters of social change.
Still, "this show is celebratory, bottom line," Rouzan-Clay told me. "We are celebrating everything that is great and wonderful about being black, and about sharing our culture with the rest of the world." For everything else, whether reminders to vote or calls to action, she said, "there's a fine line and a balance"—a balance that the show's performers knew how to strike.