An Old-School Crime Drama That's Thoroughly Modern
Hightown deepens the procedural genre by expanding its focus beyond a singular murder to the opioid epidemic at the edges of its story.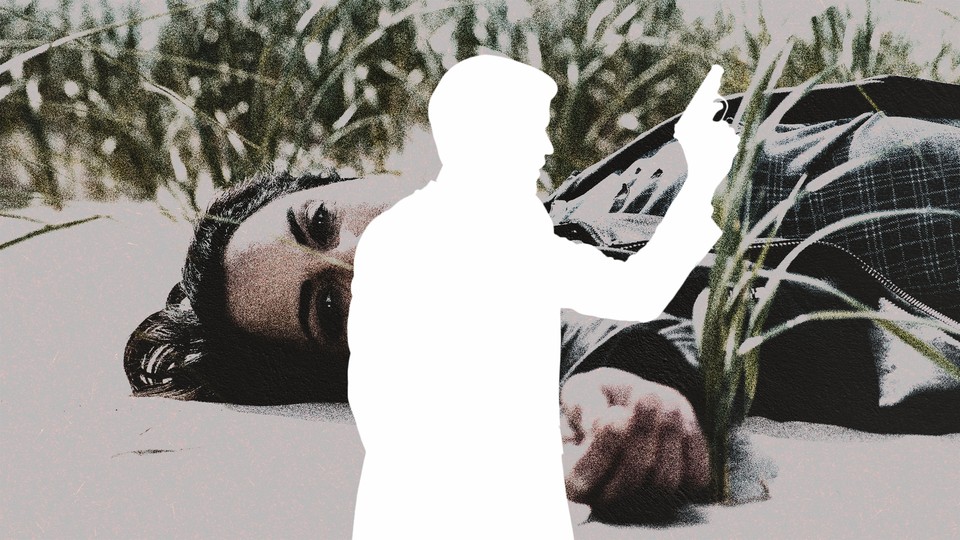 In 2015, when Rebecca Cutter started writing Hightown, the ways in which the opioid epidemic was laying waste to communities across America hadn't yet come into national focus. Cutter grew up spending summers in Provincetown on the Massachusetts peninsula of Cape Cod, and she knew the area for its cultural vibrancy, as an LGBTQ-friendly vacation spot of beaches, carnivals, and color. But one of her relatives, a labor-and-delivery nurse at Cape Cod Hospital, had long been witnessing a bleaker side of life in the off-season: more and more babies being born physically dependent on drugs.
Crime dramas tend to play out in literal and spiritual gloominess—picture the murky, desaturated gloom of Ozark; the neon-at-midnight haze of The Deuce; the faded '70s sepia of Mindhunter. Hightown, which debuted on Starz Sunday night, floats easily between light and dark. Its first two episodes are directed by the Oscar-nominated cinematographer Rachel Morrison (Mudbound, Black Panther), who finds an otherworldly kind of beauty in contrasts, such as the lurid shadows of a nightclub, or the unsettling poetry of a body washed up on a beach at sunrise. Hightown plays with and inverts stereotypes: Its central character, Jackie Quiñones (played by Monica Raymund), whom Cutter likens to a "female Don Draper," is the kind of hard-drinking, hard-boiled investigator who turns up all the time in fiction and drama, but rarely in the form of a gay Latina fisheries agent. And the glorious excess of P-Town summer is undercut by the more desolate shadow of substance abuse on the Cape, from Jackie's debilitating morning-afters to people overdosing in cars, motels, and public bathrooms.
Cutter prefers not to think of Hightown as being "about" the opioid epidemic, she told me in an interview last year, while the show was wrapping filming. Her vision for it began when, driving in her car one night, she was suddenly struck by the idea of Jackie, a "charismatic alcoholic lady-killer" by night who's unapologetic about her sexuality, who loves her job in federal law enforcement, and whose partying is a consuming crutch that enables her not to get too invested in anything or anyone. Raymund was drawn to the character not only for how rare it was "to be able to play a Latina lesbian as the lead," she told me, but also for how the show isn't about the various boxes Jackie fits into so much as it's interested in "her demons, her addictions, and her purpose as a person in the world." In the first episode, Jackie stumbles out onto the beach at dawn after a coked-up one-night stand and discovers something that shakes even her habitual bravado: the corpse of a murdered woman, carried back to shore by the tide of a supermoon.
Over the course of the season, Jackie becomes more and more fixated on the case, particularly when—during a short stay in court-mandated rehab—she finds a photo of a woman wearing the same necklace as the woman who died. Like any respectable crime drama, Hightown goes back and forth between characters on either side of the law, although the boundaries separating them are fuzzy at best. James Badge Dale (24, The Departed) plays Ray Abruzzo, the state detective investigating the murder, who's as charming and unorthodox as Jackie but more single-minded about his job. Amaury Nolasco (Prison Break) plays Frankie Cuevas, a drug kingpin who continues to run his operation from prison. Atkins Estimond is Osito, Frankie's ruthlessly efficient but strikingly sympathetic enforcer. And Shane Harper plays Junior, a fisherman and a recovering fentanyl addict who becomes Jackie's sponsor while navigating his own off-the-books activities.
The characters are front and center, but the opioid epidemic is inescapable, just as it is outside the confines of the show. While the cast and crew were filming a scene at a salvage yard, the owner came to chat with some of them. "He said, 'I'm really glad that [the show] is talking about this—I lost my daughter to the epidemic a little while ago,'" Estimond told me on set in Connecticut last year. "He was like, 'It feels like people just don't understand how bad it is, the real effects it's having on people in their everyday lives.'" The cyclical nature of addiction and recovery in the show is mirrored by the dynamic between the cops and the dealers, neither of whom ever get to really declare victory. And the hierarchy of punishment is unequal, with users at the bottom of the pyramid being the most vulnerable, the most easily manipulated by cops and criminals, and the most disposable.
While documentaries and news reports about the opioid epidemic have proliferated in recent years, drama has largely stayed away from the subject, meaning that complex, humane stories about people with addiction have been harder to find. "I get why Junior is an addict, and it's not because he's callous and cold," Harper told me. "It's because he's sensitive and a loving person, and it's hard for him to handle life. And that's a lot of times how [people] get to that level, because you're trying to escape, you're trying to make things go away. You're trying to numb the pain … and it's hard just to be."
Cutter, who's been sober for more than a decade, knew that she wanted recovery to be a big part of the story. "That is the flip side, right?" she said. "That out of this darkness can come some sort of spiritual light. That part I really knew." During the course of her research, she became close with narcotics officers on Cape Cod, and learned more about the intricacies of the drug trade, and how early on and how hard the area had been hit. But she didn't want the show ever to be too heavy, or too preachy. The series has a wry, fatalistic sense of humor that sometimes recalls The Wire, as when Jackie reacts silently to her new lawyer, a sandy-haired preppy wearing pastel-pink pants with a lobster motif. Jackie's job makes for another frequent punch line. "They give you a piece in case you gotta shoot a whale or something?" Ray asks her in one scene, bemused.
Behind the scenes, Hightown's creative team was subversive all by itself. Cutter, the show's creator; Morrison, its first director; Ellen Schwartz, its executive producer; and Raymund, its lead, are all women, on a series that features a majority of male characters. "It makes a huge difference," Raymund said. "It makes the biggest difference in my career. Automatically, there's a feeling of agency, autonomy. There's a feeling of sisterhood … equality. It feels like there's finally a seat at the table, and with that comes self-worth and confidence, and working from a place of curiosity and commitment rather than fear." The tone that was set by the creative leaders, Harper added, "the support, the ability to communicate, and the thoughtfulness … was different from anything I've ever worked on."
Still, a premium-cable series lives and dies by its ability to entertain, and to create a compelling enough world that audiences want to revisit it, week by week. Although the reality of the opioid epidemic suffuses the story, it isn't what the series is focused on. "The show isn't prescriptive," Cutter said. "I don't have a solution, and I don't have a villain, and I don't have a Why did this happen?" She wanted Hightown to have all the fun elements of a gripping crime drama: sex, violence, and humor. But the concept of recovery is also woven through the various plotlines, from Jackie's frequent relapses to Junior's attempts to stay off drugs while supporting his family. Over and over, light battles dark. Inherent to sobriety, Cutter said, are hopefulness and "some possibility for redemption."