Introducing The Atlantic's Sunday Crossword
We're expanding our puzzles to the weekend, and launching a new feature so that you can play with friends.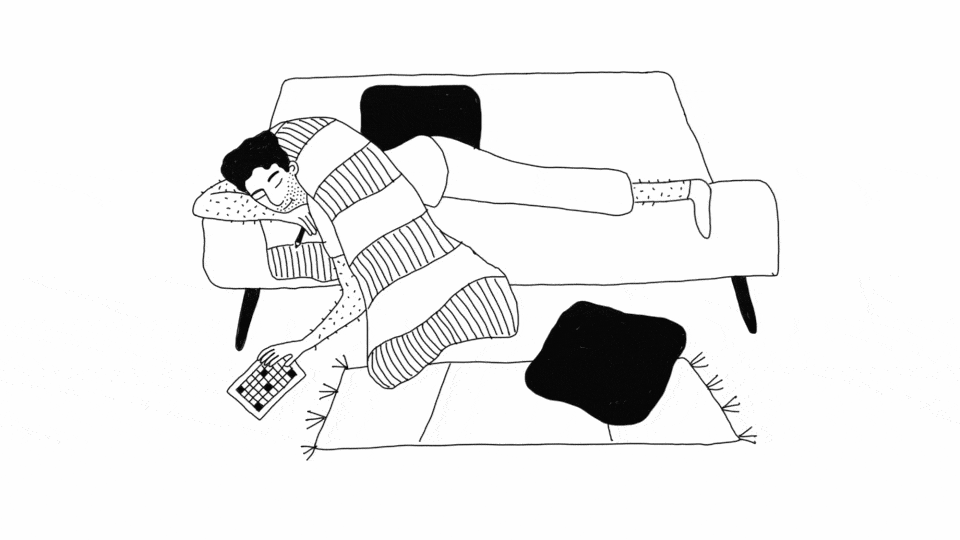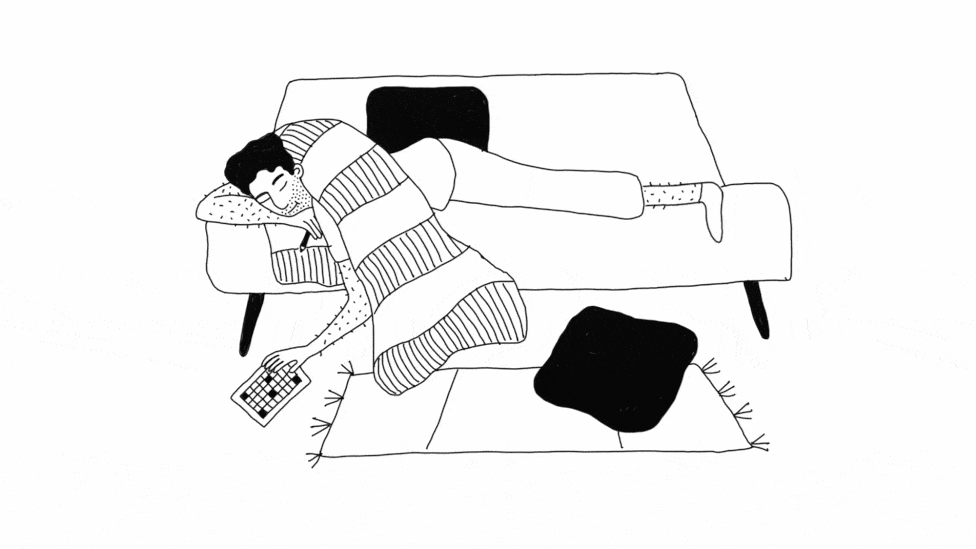 Editor's Note:
Our crossword puzzle gets a little bit more challenging each weekday. And now we have a Sunday puzzle, too. Play!
One of my least favorite things about life is that many big problems can't be neatly solved. But that's why I love crossword puzzles: They always can be. I got into solving crosswords in high school—a phase of life that is, as everyone can recall, not at all complicated or awkward. Doing the crossword on the subway to school gave me one task a day that I knew had a solution. I think this joy is something all solvers have in common.
There are many kinds of cruciverbalists, of course. Some people like an all-consuming and wickedly challenging monster grid. Others like a quick-and-dirty puzzle you can solve while waiting for the coffee to brew. That's part of why, when we relaunched puzzles at The Atlantic two years ago, we decided to start with a mini weekday puzzle—one that got bigger and more difficult each day. And it's also why, to complement our minis, we're now expanding to weekends.
We're also introducing social features that let you solve the puzzle with another person—regardless of whether that person is on the other side of your apartment or the other side of the world.
There's something magical about a Sunday crossword puzzle solved with friends or family. The one we're introducing will be a big ol' 15-by-15 themed puzzle, written by a rotating cast of puzzle makers. Some Sunday puzzles will be harder than others, but they'll all hover at about a Wednesday difficulty level.
As The Atlantic's crossword editor, I'm very excited about these developments for many reasons. First of all, I think that a larger themed puzzle will be the perfect capstone challenge for the weekday minis I make. I also can't wait to bring some variety to the week by highlighting the unique and diverse voices of other crossword constructors (we exist!) from across the country. And finally, the social feature introduces an element to online puzzle solving that's very special to me: collaboration. All my favorite memories solving crossword puzzles involve the shared experience of pooling knowledge with friends or family (or heck, even a stranger!). I got into crosswords by shouting answers to my grandmother on the beach, and while using this new feature to shout may be hard, I think that might ultimately be for the best.
The Atlantic's daily mini crosswords have become a staple for many, and people have been asking for weekend puzzles since we began. So we're very glad to be able to deliver. But there's another reason we want to give you more puzzles in this particular moment. During the pandemic, people all over the world have been dealing with new and hybrid varieties of boredom, loneliness, and anxiety. Crosswords have always been a great solution to boredom, and a pleasant way to pass the time. And I hope that by introducing this new social solving feature, crosswords can play a small part in making us all feel a little closer together.