Hip-Hop and R&B Were Once Disparate. Andre Harrell Changed That.
The industry icon, dead at 59, ushered in a new sound by bridging two musical worlds.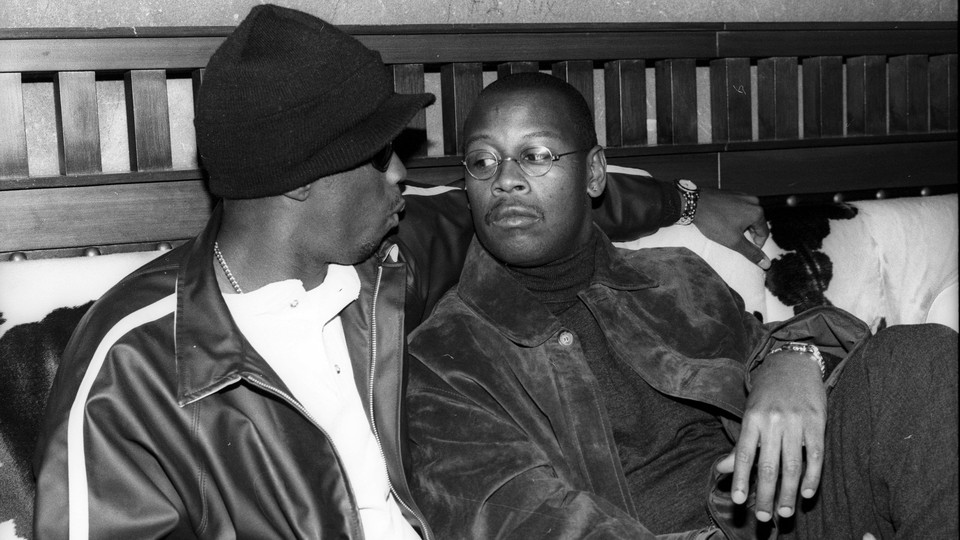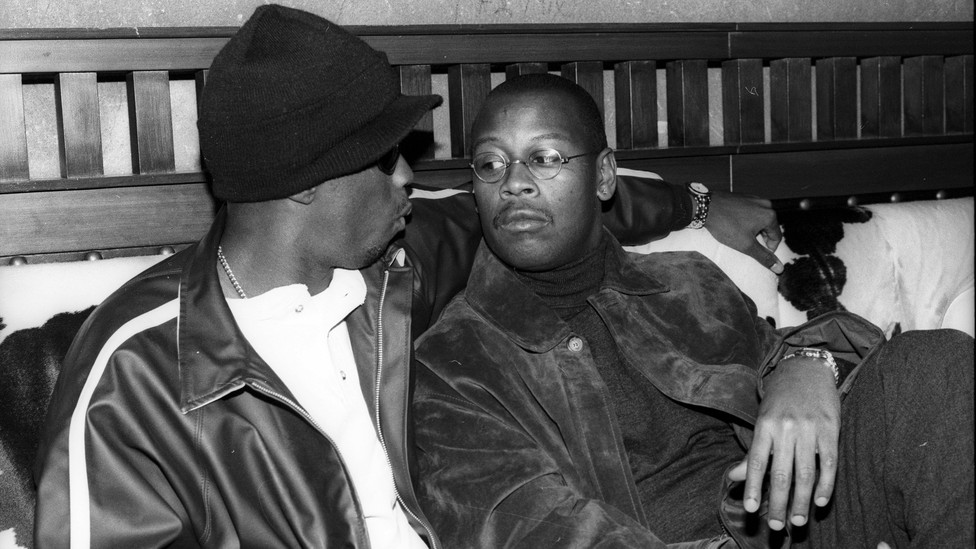 "I allowed whatever celebrity occurred in my career to happen through the artists," the late music executive Andre Harrell told Vibe magazine in 1995. As he transitioned from his own Uptown Records to head Berry Gordy's legendary Motown, Harrell reflected on his work with no shortage of confidence: "I was so consistent with the kinds of artists who were on my label, after a while, it was, like, Who's behind all this?" he continued. "I was behind it."
The industry icon, who died of heart failure Thursday night at the age of 59, ushered in a new generation of black sound by bridging the once-disparate worlds of R&B and hip-hop. Before he even began shaping the trajectory of Motown, Harrell introduced the world to black artists whose music now defines their respective eras. Without Harrell's Uptown, there would be no Notorious B.I.G., Mary J. Blige, Jodeci, Al B. Sure!, or Diddy.
After working with Def Jam Recordings' Russell Simmons in the early '80s, the Bronx-bred Harrell set out to form his own label. "Our tastes are completely different," Harrell told Vanity Fair in 1993, nearly a decade into leading Uptown. "Russell's a suburban kid who likes extremes on the inner-city tip. I'm an inner-city kid who knows the reality of being poor. I'm looking for escapism. Fun music. Good-time music." For Harrell, that would come to mean hybridized records that incorporated smoother sounds, like the R&B grooves of the New Jack Swing pioneer Teddy Riley. Harrell set out to capture a broader range of black artistic expression with his label, marrying an appreciation for hip-hop, R&B's rowdier descendant, with modernized versions of the classic soul that had appealed to earlier generations.
In 1986, Uptown partnered with MCA to release the compilation album Uptown Is Kickin' It. The record sampled artists such as the soul and funk juggernauts The Isley Brothers, and featured songs by the rap groups Heavy D & The Boyz and The Uptown Crew, as well as DJ Marley Marl. In its earliest years, hip-hop had incorporated party jams and social commentary alike, but the genre had yet to begin regularly weaving softer melodies in with its trademark drumbeat production. Uptown Is Kickin' It represented a step toward that melding, but it was the label's subsequent records that really proved its hit-making ability.
Al B. Sure!'s In Effect Mode and Heavy D's Living Large announced Uptown as a cultural powerhouse. Sure!'s tenderhearted debut single, "Nite and Day," reached No. 7 on the Billboard Hot 100 and No. 1 on its "Hot Black Singles" chart in 1988. And with their self-titled debut, Guy—the group composed of Teddy Riley, Aaron Hall, and Timmy Gatling (later replaced by Hall's brother, Damion)—perfected the New Jack Swing sound. The pop-oriented genre combined elements of hip-hop, jazz, funk, and R&B, and further pushed Uptown into the spotlight. By the end of the 1980s, before Harrell's 30th birthday, Uptown had cultivated a roster of artists who attracted listeners with music that was inventive, upbeat, passionate, and varied.
Early on, Harrell envisioned an entertainment empire that could reflect all facets of black life. "When you have something that is really great, it can appeal to all cultures, not just subcultures," he told the Los Angeles Times in 1992, noting that he wanted Uptown to become a household name for bringing "real black America—just as it is, not watered down" to the masses. "Motown did that in the '60s and now Uptown is doing it in the '90s." Because Harrell understood the complexity of black people, Uptown didn't force its artists to create boundaries between R&B, New Jack Swing, and hip-hop. Uptown made room for romance, dance jams, gangsta rap, and more all on one label.
After all, Harrell himself had been an artist when he founded Uptown. Along with his high-school friend Alonzo "Mr. Hyde" Brown, he formed the rap duo Dr. Jeckyll and Mr. Hyde. The pair's signature image foreshadowed the sensibilities that Harrell would bring to Uptown: They performed in designer suits and ties, an aesthetic that Harrell would go on to call "ghetto-fabulous." That style defined Harrell, and came to encompass Uptown's artists, too. Blige and Heavy D, for example, were known for "working [the designers Isaac] Mizrahi and [Todd] Oldham to death, changing the clothes more than the clothes change them," as the journalist Danyel Smith once noted. Prior generations of black artists had embraced glamorous pieces and more buttoned-up attire, but Uptown granted its artists an aesthetic power that brought harmony to styles that might otherwise seem incongruous.

With her metallic outfits, fur coats, boldly dyed hair, and layers of jewelry, Blige epitomized this look. Now the reigning "Queen of Hip-Hop Soul," the style icon first showed up on Harrell's radar in 1988, when her stepfather gave the executive a recording of the then-teenager singing a rendition of Anita Baker's "Caught Up in the Rapture." Harrell recognized the young singer's talent, but he didn't pigeonhole her into singing soulful ballads. On What's the 411?, Blige's 1992 debut album, she often sang melancholy lyrics that detailed life's harder turns. Even so, her tracks were buoyed by energetic hip-hop beats and turns toward New Jack Swing. Though she was seen as more streetwise or tougher than her contemporaries, such as Mariah Carey, Blige's vocals were both sweet and powerful.
Harrell let his artists' distinct points of view drive the work that they produced. Notably, he didn't try to change it to appeal to a wider (or whiter) audience. He would go on to explain this element of his mission: "What I'm trying to do is market my music, my films, and my TV shows without compromising the lifestyle they came from. That has to be the future." Nearly 30 years later, the artists that Harrell brought on with Uptown remain some of the industry's most prolific stars and musical influences. A young Sean "Diddy" Combs joined Uptown first as an intern before taking on an A&R role. It was there that Combs met the Notorious B.I.G., the rapper who would become one of his closest friends and collaborators. Bad Boy Records, the label Combs founded after leaving Uptown, became the launching pad for artists like Mase, 112, Faith Evans, Total, and Janelle Monáe. These musicians, too, are part of Harrell's gift to black artistic history. Even now, his touch is everywhere.