Quibi Is a Vast Wasteland
Hollywood's short-form entertainment app slices and dices the traditional mediocrity that the internet has allowed viewers to escape from.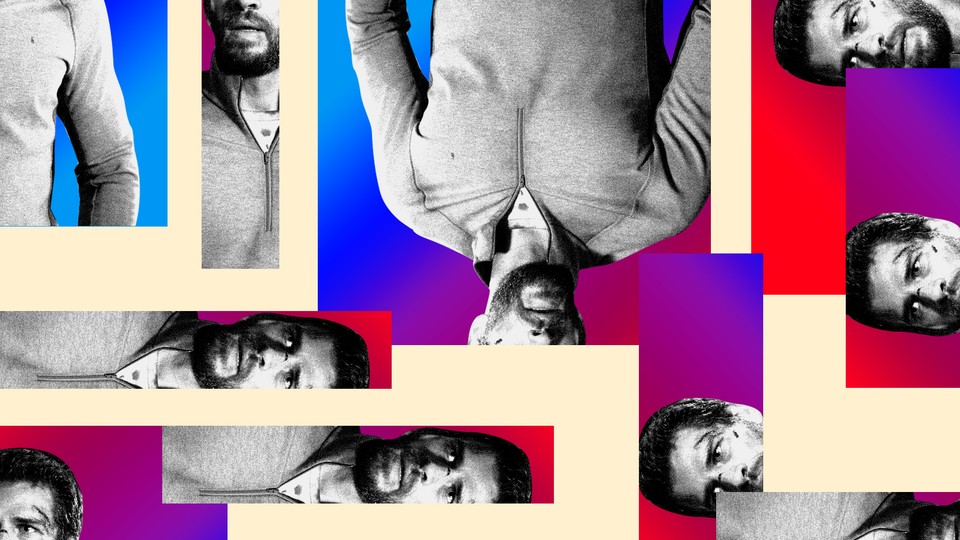 One hazard of watching Quibi's short-form TV shows is that you'll want to check your phone a lot. As Chrissy Teigen hands down verdicts in ultra-petty disputes (for Chrissy's Court, which is Judge Judy made by people who don't realize Judge Judy is already camp) or as Liam Hemsworth struggles to make condominium development seem like the work of a sympathetic everyman (The Most Dangerous Game, a Facetuned 24), your curiosity may spike regarding your text messages, or your emails from CVS, or the latest coronavirus havoc. What's on-screen just isn't worth a full two eyeballs.
The problem is that you're already checking your phone.
The ineptitude of Quibi's attempt to upend the television landscape is encapsulated in the fact that you can't easily watch it on an actual television. For a monthly fee ($4.99 with ads; $7.99 without) you get a phone app offering a sizable library of shows—drama, comedy, reality, news—whose episodes don't exceed 10 minutes. Given that YouTube's been around for a decade and a half now, the format itself isn't that radical—though there is a nifty twist in that the shows work just as well viewed vertically or horizontally. What's supposedly radical here is that megawatt celebrities (Idris Elba! Reese Witherspoon!) are involved in almost every show, bankrolled by $1.75 billion raised by such institutions as Disney, NBCUniversal, Sony Pictures Entertainment, Viacom, WarnerMedia, and MGM.
To call Quibi a brewing revolution isn't right; it's more like an attempted restoration. The bland hegemony of Viacoms and NBCs are exactly what social media and streaming video allowed consumers to escape in the 21st century. Network TV has long settled into structurally declining viewership as Netflix has pushed forward Hollywood's most cynical ratings formats. Quibi represents an attempt to really commit to the theoretical next great leap for TV, one that streaming services have only nipped at: the meeting of quality and quickness. The one-hour drama and the half-hour sitcom are artifacts of fading formal constraints. If the masses could consume great TV episodes while standing in the Starbucks line—or now, in the time of social distancing, while waiting for the nightly pasta water to boil—why wouldn't they?
That question shall remain unanswered, for there is no great TV on Quibi. After having spent a day and a half gorging on "quick bites," I have zero shows to enthusiastically recommend. What I instead have is the sort of soul-deep burnout I haven't felt since middle-school sick days spent on the couch with Regis Philbin. Take the all-quadrant pandering and formulas of old-school network TV, add in the messianism of a telethon, swirl in some Reddit-friendly raunch and crassness, and set it all to hyperspeed. Thus far, Quibi offers a vast wasteland perhaps even more waste-strewn than the one millions of viewers have fled in the past two decades.
Scrolling produces a simultaneous feeling of familiarity and extremity—a combo that feels like parody but isn't. You have rebooted trash like Punk'd, in which Chance the Rapper maintains his tranquilized air even as he pulls off nightmarishly cruel pranks. You have new-school dares like Murder House Flip, in which a peppy duo of home designers spruce up the real-life sites of grisly crimes. In the thriller The Most Dangerous Game, Hemsworth and Christoph Waltz grimace through scenes that feel like they were created to illustrate the concept of "expository dialogue." In Shape of Pasta, an American chef investigates obscure alternatives to fusilli with the sort of pious awe that makes one wonder if there's MDMA in the marinara.
Celebrity mediocrity—a cultural constant even less cute than usual lately—is a huge problem for the platform. Big names might drive some sign-ups, but gawkers are unlikely to stick around when all their overexposed idols do is tweely narrate wildlife footage (Witherspoon's Fierce Queens), shoot guns at bulletproof SUV windows (Skrrt With Offset), or do one-joke meta-commentary on their own careers (Nicole Richie's mockumentary Nikki Fre$h). The drag queen Sasha Velour shows off her avant-garde cabaret in Nightgowns, but gauzy editing gives it—like so many Quibis—a distinct air of advertorial. At some point Jacobin will need to spend an entire issue unpacking the late-capitalist propaganda of Thanks a Million, in which celebrities give cash to their less-fortunate acquaintances. Each episode is essentially a supercut of Publishers Clearing House ambushes, with the emphasis on the giver's goodness rather than the receiver's need.
If anything's memorable about the programming thus far, it's the way it confirms the durability of pop culture's favorite vices: sex, violence, and stereotypes. Murder House Flip is typical of Quibi's approach in that it spices up the HGTV format with corpses. Fierce Queens may apply T-shirt feminism to the animal kingdom, but Quibi's solemn scripted dramas revert to tropes about women as fragile bodies for ogling: The opening cliffhanger for When the Streetlights Go On features a young woman with a bullet in her head, and the one for Survive revolves around whether Sophie Turner's character is going to kill herself. As for queerness, Quibi has a good amount of LGBTQ representation—but Gayme Show, a cheeky roast of straight contestants, hints that gays were conceptualized as the sassy seasoning in Quibi's overall un-fabulous mix.
If the future of entertainment is to be fast and snackable, it shouldn't so depressingly remind the viewer of last century. A better bet would be to channel and elevate the anarchic thrill of YouTube and TikTok. The few decent programs on Quibi indeed edge more toward farce and glorious chaos: In the amusing sitcom Flipped, Will Forte and Kaitlin Olson play oblivious home designers who end up working for a meth lord, and in Dishmantled, Tituss Burgess fires cannons of food at home chefs who then must cook a meal from what they tasted. Those two gonzo premises come with executions nearly—but not quite—as wild as they need to be. The fleeting delights they trigger still can't compete with what's elsewhere on your phone.