Ina Garten's Quarantine Playbook
In an inordinately stressful moment, the Barefoot Contessa's Instagram page has become one of the most soothing and wholesome places on the internet.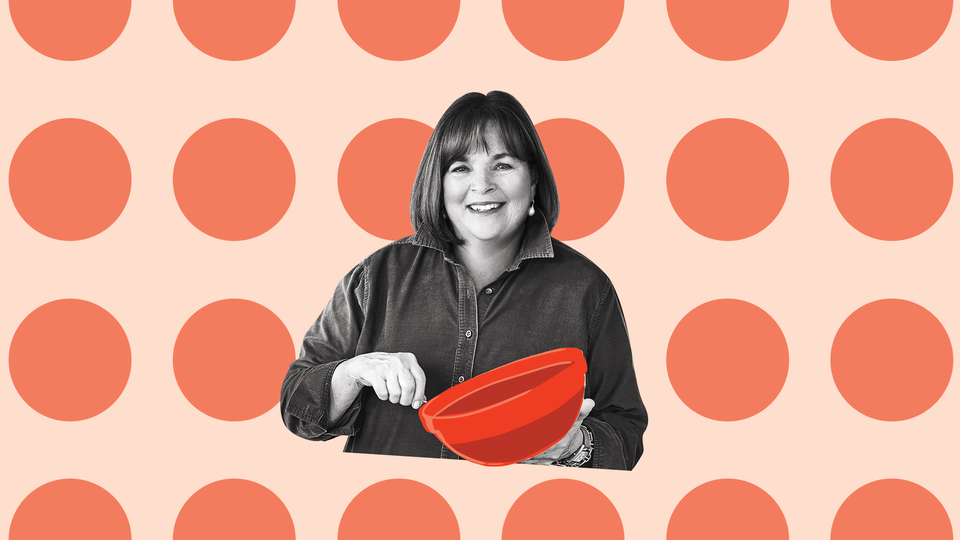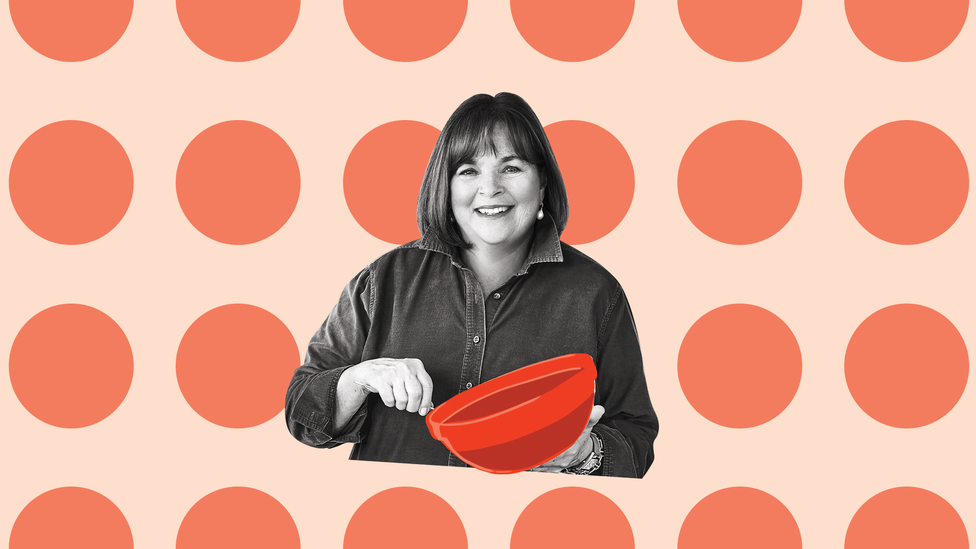 The first thing I should note is that Ina Garten is safe and well. Like the rest of us, the Barefoot Contessa wakes up most mornings and thinks, What day is this? She deeply misses her friends, but she feels busier than ever, and work really helps take her mind off the news, even momentarily. "I always have to remind myself, I'm stuck in East Hampton with a husband that I'm crazy about," she told me over the phone on Monday. "And the Instagram's really given me a point of reference. I started it thinking I just wanted people to feel like I was reaching out and supporting them, but they kept asking me questions. And I just thought, This is so great. It's like a town-hall meeting for what can I do with what's in my fridge?"
Over the past two weeks, since much of America went into lockdown mode, one of the most comforting and wholesome places to be on the internet has been Garten's Instagram account. While other public figures have struggled to tune their quarantine output to the national mood, Garten has always had an uncanny empathy for how people are doing, and how the emotional resonance of food might be able to help. "There is something," Choire Sicha wrote in his seminal 2015 Eater profile of the author and cooking-show star, "that Ina Garten knows about what we want, or who we want to be, or how we want to feel." Right now, among those lucky enough to be safely confined with full-ish pantries, feelings range from scared to lonely to totally perplexed by lentils, and Garten, of course, is here to help.
Since Garten first joined Instagram in 2014, her posts have encapsulated a kind of fairy-tale abundance—the same aesthetic that radiates off the screen in Nancy Meyers movies. Photos of plump red tomatoes on the vine and wisteria blooming in the garden share space next to aproned selfies with celebrity fans and friends (Taylor Swift, Jennifer Garner, and Katie Couric among them) and pictures of Garten's devoted husband, Jeffrey. (Jeffrey is always smiling, as befits a man who knows he's one of the luckiest humans alive.) Coming from someone else, these kinds of images could easily be irritating or twee, but Garten has always managed to occupy a space between authenticity and contentment that inspires rather than irks. Historically, her Instagram has been exactly what the photo-sharing platform was designed for, a modern update of the song "My Favorite Things": log fires, peonies, whiskey sours, beach days, heart-shaped cookies for Valentine's Day. Treats. Happiness. Most of all, love.
More recently though, what comfort looks and feels like has changed. The COVID-19 pandemic has detached cooking from its social iterations and made it extra fraught, due to grocery-store lines, panic-buying, and questions of safety. When, on March 15, Garten posted an image of a Belgian waffle that she'd made and mentioned in the caption that she was "hunkering down at home with Jeffrey," the responses surprised her. "It was like a nuclear reaction," she said. In the comments, people sent love, noted which of Garten's recipes they were making themselves, and asked for more updates on how she and Jeffrey were spending their time in social isolation. "I wish we were quarantined with Ina," one user posted, capturing the general tenor of responses.
Virtually, Garten thought, people could be. Since then, she's reoriented her posts, offering near-daily updates on what she's making, how her pantry and freezer are stocked, and how she's adapting old recipes to work with items she might have around the house. In the comments, she answers questions about what to do with forlorn ingredients and sends thanks and love. "For me," she said, "it was a way to stay connected with people. But also it became a way to have purpose and order during the day. I cook in the morning and I post what I'm cooking, and then whatever it is becomes dinner." The repetition, she noted, can be its own kind of comfort. Before, she never really followed a routine, just did whatever needed doing that day. Now each day has structure. After cooking, she and Jeffrey drive to the beach for an afternoon walk, and in the car they listen to the New York Times podcast The Daily. Then, as always, they have dinner.
The resonance of food has become particularly powerful in this moment. Garten's next book, due out in the fall (two weeks before the election, she noted dryly), is called Modern Comfort Food, and so she's been thinking a lot about why people cook, what they eat for solace, and what they choose to make to bring friends together. "Michael Pollan once said, 'If you wanna know where somebody is from, look in their refrigerator,'" she told me. "The things we grew up with … those flavors and those kinds of dishes make us feel at home, the way chicken soup and matzo balls might make me feel. It's that kind of remembered flavor." Not to mention that there's something about a grilled-cheese sandwich, "warm and cozy and gooey, that is just naturally satisfying. It's not just physically satisfying; it's somehow soul satisfying."
The dishes she's made and posted over the past few weeks have tried to strike a balance among practicality, flavor, and consolation. On March 19, wanting to make her broccoli-bow-tie pasta but lacking both broccoli and bow ties, she fudged a version using broccolini and corkscrew cavatappi. "Instead of making three things for dinner—meat, vegetable, and starch—I'm loving just eating one thing for each meal," she wrote in the caption. The following day, she made stewed tomatoes with lentils, another pantry-friendly recipe prompted by responses from followers who had panic-bought pounds of legumes and had no idea what to do with them. Ramen chicken-noodle soup, posted on March 28, caused a minor stir. So did the bolognese she made the Friday before, a dish that caused her hard-core fans to notice that Garten was disrupting her own tradition of making Jeffrey chicken on Fridays. "LOL," Garten replied to one post. "I had to shake up chicken night for the occasion. I don't want him to think I'm boring." She added three heart emoji at the end.
Part of what seems to have upended celebrity culture in recent weeks is the revelation that stars, in a crisis, really are just like some of us: bored, disheveled, fundamentally useless. What's made Garten such a consoling presence, by contrast, is the balance she's been able to strike between being exceptional and being accessible ("How easy is that?"). If we can't all marshal the contents of our crispers into Michelin-worthy dinners with the same ease that she can, we can empathize, heavily, with the video she posted this morning at 9:50, a recipe for Cosmopolitans in which Garten cheerfully glugs half a bottle of vodka into a pitcher. "You never know who's stopping by," she says to the blurry phone camera, practically winking. "Wait a minute, no one's stopping by." She carries on pouring, undeterred.
When we talked, Garten emphasized over and over how fortunate she feels. "When you think about other disasters, like in Puerto Rico or New Orleans, people didn't have running water, electricity, lights, heat," she said. The luckiest of us right now "have all of the comforts of being home." To be able to cook is itself a kind of benediction—an acknowledgment that there is food that can be prepared, and a place to make it in. What she finds hardest now, she said, is "that I really miss my friends. That's the thing that makes me feel an ache. But what I do every day is, I book an appointment like I'm literally making a date for lunch with two friends. I very quickly got over FaceTime. I was like, I don't need to see anybody. I just need to hear your voice." She cooks, she walks, and in the evenings she and Jeffrey watch foreign crime dramas, such as BritBox's Bancroft or Netflix's The Stranger. The primacy of cooking, for her, has always been connection. In the absence of being able to entertain, she can at least share what she's making now with strangers, and hope, in some small way, that it helps.
Perhaps most important, she feels that being able to reach out to people who might be emotionally struggling, and having them reach back, has been a surprising reward. "I started this thinking it would be interesting to do," she said of her Instagram mission. "I had no idea the affection that would come back from it. It's really quite overwhelming, and that just encourages me to do it more."