Unexpected Movie Masterpieces to Watch in Quarantine
Some were blasted by critics, some flopped at the box office, and all are ripe to attain cult-classic status.
With new cinema releases grinding to a halt in response to the spread of the coronavirus, I've used these weeks of self-quarantine to cast an eye backward over the cinematic canon, to rewatch old favorites, and to fill in viewing gaps. Now I've begun evaluating films that, for whatever reason, didn't get a fair shake when they were released. Some were blasted by critics, and others simply made no impression at the box office; all of them are available to watch online, just waiting to become cult classics. The 30 films I've chosen as the most underrated are all from the past 25 years, and many belong to genres (rom-com, sci-fi, thriller) that are overlooked in serious critical circles. Some of my selections might seem obvious and others ludicrous, but all were made in the spirit of enjoyable debate and discovery.
---
The Box-Office Flops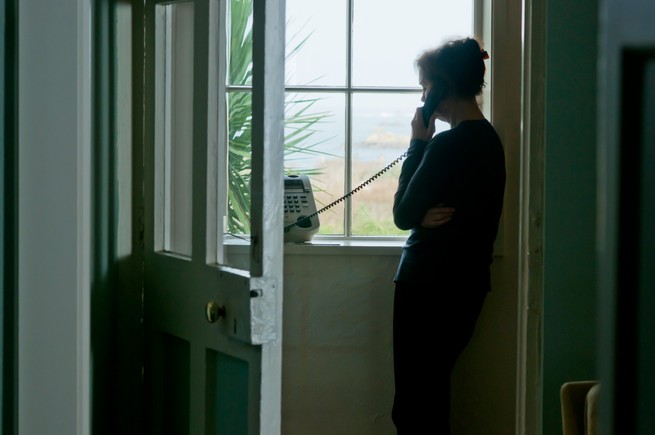 Archipelago (2010, directed by Joanna Hogg)
Joanna Hogg broke out in American art houses last year with her wonderful autobiographical work The Souvenir, but she's been making terrific indie films for years. Archipelago might be her best. A quiet drama, it sees Edward (played by Tom Hiddleston, a year before Thor catapulted him to fame) gathering with his family on the remote British island of Tresco after quitting his job to travel the world. Many long-simmering tensions boil to the surface; Hiddleston (who is in most of Hogg's movies) gives one of his best screen performances, and Hogg depicts subtle, polite infighting with humor and insight. No filmmaker has a better handle on the ridiculous foibles of the English upper-middle class.
---
Babe: Pig in the City (1998, directed by George Miller)
George Miller is the master of sequels. Each of his installments in the Mad Max series is innovative; his Happy Feet Two is quietly underrated. But he's never made a follow-up as strange and beguiling as Babe: Pig in the City. Miller wrote and produced the first Babe, a charming, Oscar-winning success. In the director's chair for part two, though, he turned the sweet fable of a pig who wanted to herd sheep into a grim fairy tale about life in the big city. The movie was a commercial disaster, but it's a rewarding, beautifully designed work set in a fantasy city that mashes up landmarks from every modern metropolis. The plot, such as it is, follows Babe as he goes on a trip and mixes it up with more streetwise animal brethren (the director Noah Baumbach once said that the film's closest thematic companion is Stanley Kubrick's Eyes Wide Shut).
---
Beyond the Lights (2014, directed by Gina Prince-Bythewood)
A gorgeous romantic drama about the pain and pleasure of pop stardom, Gina Prince-Bythewood's remarkable Beyond the Lights made little impression at the box office on release, despite a star-making turn from Gugu Mbatha-Raw. The actor plays a Rihanna-esque figure named Noni Jean who falls for a police officer (Nate Parker) and tries to escape the limelight. Prince-Bythewood, who also wrote and directed the incredible Love & Basketball, is one of only a few people in Hollywood still trying to film genuine love stories, and she deserves many more chances to do so on the big screen.
---
Cadillac Records (2008, directed by Darnell Martin)
The smartest music biopic from a decade full of them (including 2004's Ray and 2005's Walk the Line, to name a couple), Darnell Martin's portrayal of the rise and fall of Chess Records was woefully underseen in 2008. The film digs into the exploitative dynamics at work in so many early rock-and-roll labels, examining the troubled relationships between Leonard Chess (Adrien Brody) and his biggest stars: Muddy Waters (Jeffrey Wright), Etta James (Beyoncé Knowles), and Howlin' Wolf (Eamonn Walker). The film has a harder edge than its contemporaries, and the musical performances are particularly sensational.
Watch it on: Crackle
---
Cloud Atlas (2012, directed by Lana Wachowski, Lilly Wachowski, and Tom Tykwer)
This is the most dizzyingly ambitious project in the Wachowski sisters' expansive filmography. Adapting David Mitchell's novel of the same name, Cloud Atlas encompasses six distinct stories, beginning with an 1849 naval adventure and zipping through the 1930s, the '70s, and the present day before blasting to the clone-filled future of 2144 and ending in a postapocalyptic 2321. Members of the ensemble, including Tom Hanks, Halle Berry, Hugh Grant, and Doona Bae, play different characters in each story line, and the film jumps backward and forward through time to reveal surprising thematic links. As with many a Wachowski project, you have to make a few logical leaps to get on board, but if you can, there's no movie experience like it.
---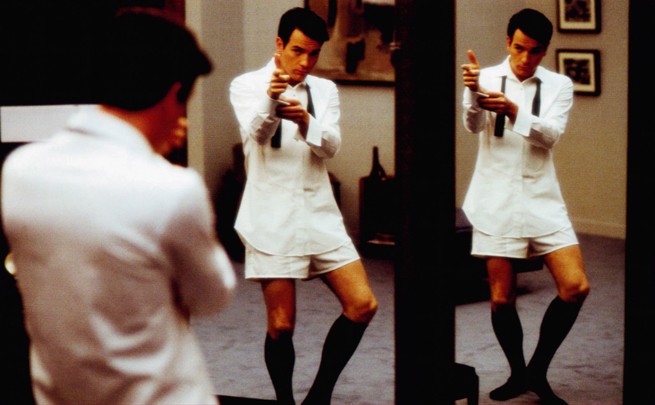 Down With Love (2003, directed by Peyton Reed)
This knowing throwback to the "no-sex sex comedies" of the late '50s and '60s (like the Doris Day–starring Pillow Talk and Lover Come Back) was too clever for its own good on release. But it's a fabulous, entertaining, and singular creation, both celebrating and subverting the innuendo-filled rom-coms of yesteryear. An impeccably styled Renée Zellweger and Ewan McGregor star as lifestyle writers who form a friendly rivalry in 1960s New York. Sarah Paulson and David Hyde Pierce round out the cast, and Peyton Reed (who had just directed Bring It On in 2000) plays off the visual language of his source material in stylish, innovative, and cheeky ways. When you watch, be sure to stick around for the fantastic musical number over the closing credits.
---
Dredd (2012, directed by Pete Travis)
Perhaps the best comic-book movie of the past decade was Dredd, a gritty adaptation of the Judge Dredd series that was a financial flop on release. Set in a dictatorial future in which armored policemen are empowered to dispense lethal justice for almost any crime, the film takes place entirely within a colossal tower block, following Dredd (Karl Urban) and a new trainee as they do battle with a sadistic mob boss (Lena Headey). It's a gruesome but smart movie, at once lionizing and satirizing the ruthless efficiency of its hero. The film was written and produced by Alex Garland (Ex Machina, Annihilation), who has since become one of the most exciting sci-fi directors working today.
---
Killing Them Softly (2012, directed by Andrew Dominik)
Killing Them Softly is Andrew Dominik's brutal follow-up to his painterly revisionist Western, The Assassination of Jesse James by the Coward Robert Ford. Also starring Brad Pitt, Killing Them Softly takes George V. Higgins's hard-boiled '70s crime novel Cogan's Trade and updates it to the present day, following a mob robbery that goes wrong and the assassin (Pitt) hired to clean everything up. Dominik turns the web of competing criminal interests into a broad metaphor for the quagmire of the Iraq War. Killing Them Softly may have been too weird and slow for general audiences (it's one of the few movies ever to earn an F on CinemaScore). But it's bleakly funny and impressively acted by a cast that includes James Gandolfini, Ray Liotta, and Ben Mendelsohn.
Watch it on: Netflix
---
Kiss Kiss Bang Bang (2005, directed by Shane Black)
The film that put Robert Downey Jr. back on the map was critically praised but ignored at the box office in 2005. An extremely metatextual crime comedy, it follows a thief (Downey Jr.) pretending to be an actor who gets mixed up in a murder and goes on the lam with his acting coach, a private investigator (Val Kilmer). The story line is as complicated as it sounds, but the thrill of Shane Black's film lies in his hilariously punchy dialogue and his skill at making the most convoluted plotting flow with ease. The movie reintroduced Downey Jr. as a leading man after he'd spent years struggling with addiction: He was hired to play Iron Man mostly on the strength of this performance.
---
Premium Rush (2012, directed by David Koepp)
David Koepp's bike-messenger thriller is far more robust than that description might suggest. Set on New York's crowded streets, it follows Wilee (Joseph Gordon-Levitt), a deliveryman who picks up a package that's tied to a criminal conspiracy; soon enough, he's being chased around town by a crooked cop, Bobby Monday (Michael Shannon), who's intent on taking him down. The story is told with unrelenting silliness, and Koepp translates Wilee's brash confidence about weaving in and out of traffic into a visual roller-coaster ride. The highlight, though, is Shannon's performance—he turns Monday into a living Looney Toon, gnashing his teeth and bulging out his eyes in fury with abandon.
---
Solaris (2002, directed by Steven Soderbergh)
Steven Soderbergh's sci-fi opus was decried on release for daring to re-adapt a novel (by Stanisław Lem) that had already been turned into a film masterpiece (Andrei Tarkovsky's sprawling 1972 work of the same name). But Soderbergh's movie is a very different beast from Tarkovsky's, stripping the story down to 99 minutes and focusing on the haunting romance at the center of the book. George Clooney plays Chris Kelvin, a psychologist haunted by the suicide of his wife, Rheya (Natascha McElhone). After hearing the mysterious distress signals sent out by a distant space station, he travels there—and finds Rheya, somehow re-created by the planet that the station is orbiting. The film includes stellar supporting performances by Viola Davis and Jeremy Davies, a beautifully understated score from Cliff Martinez, and some of the most compelling world-building in Soderbergh's career.
Watch it on: Hulu
---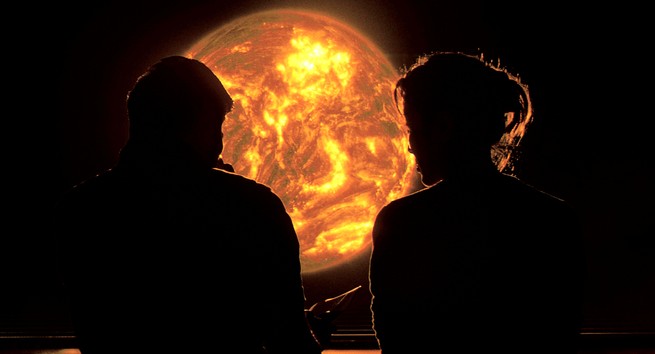 Sunshine (2007, directed by Danny Boyle)
This stunning space-mission drama from Danny Boyle and the screenwriter Alex Garland might be the Oscar-winning director's best film. A wildly intense thriller about a last-gasp effort to restart the dying sun, Sunshine pits an outstanding cast (Cillian Murphy, Michelle Yeoh, Chris Evans, Rose Byrne, and more) against a monolithic enemy: the star at the center of our solar system, which Boyle depicts as an immovable, godlike force. As the voyagers' ship gets closer to the sun, everything on board goes more and more haywire, and Boyle—who can depict the onset of madness better than almost anyone working—dials up the chaos.
---
Talk to Me (2007, directed by Kasi Lemmons)
Kasi Lemmons, whose most recent work is 2019's Harriet, has long been one of Hollywood's most criminally unheralded directors, and Talk to Me never got the wide audience it deserved in 2007. It's a biopic of the controversial Washington, D.C., radio host Petey Greene (Don Cheadle) that's unafraid to be messy, reflecting its subject's surprising rise to fame as someone who fearlessly speaks his mind on the social and political issues of the 1970s. The film is grounded by excellent performances from Cheadle, Taraji P. Henson, and Chiwetel Ejiofor, who plays Greene's put-upon manager, Dewey Hughes.
---
What If (2013, directed by Michael Dowse)
Also known as The F Word (its title was changed in America for obvious reasons), this extremely charming slow-burn rom-com was unfairly overlooked on release. It follows two people (Daniel Radcliffe and Zoe Kazan) who become friends but spend the entire time wondering if they'd be better off as lovers. Many relationship hijinks ensue, but the movie works because of the performances at its center, along with energetic supporting turns from Adam Driver and Mackenzie Davis, who were both on their way to bigger, franchise fame.
Watch it on: Prime
---
The Yards (2000, directed by James Gray)
Back in 2000, James Gray's operatic crime thriller was dumped unceremoniously into theaters by Harvey Weinstein and ignored by audiences. Like all the director's films, though, it's well worth viewing, combining hard-boiled storytelling with graceful visuals. Mark Wahlberg gives one of his best performances as Leo, an ex-con who returns to the fold of his shady New York family and gets tangled up in city corruption surrounding the subway system. A shifty Joaquin Phoenix plays Leo's ne'er-do-well friend who is embroiled in a dramatic relationship with a young woman (Charlize Theron), while James Caan is suitably menacing as Leo's morally dubious benefactor. The Yards also showed the first signs of Gray's considerable talent; he'd go on to make We Own the Night, Two Lovers, The Lost City of Z, and Ad Astra.
---
The Critical Bombs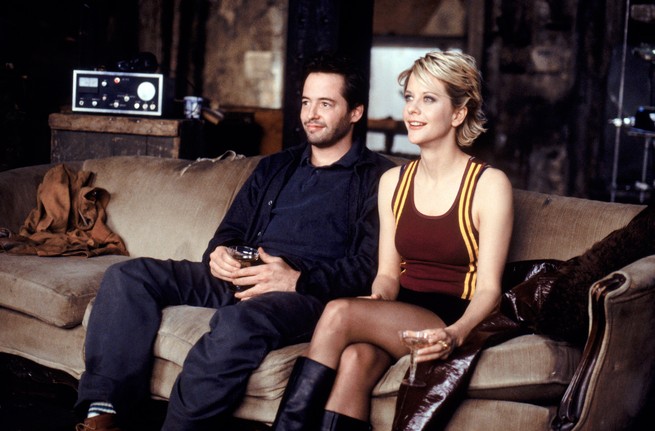 Addicted to Love (1997, directed by Griffin Dunne)
All of Griffin Dunne's films (including the delightfully bizarre Practical Magic) deserve more appreciation, but Addicted to Love is a personal favorite of mine, a largely forgotten romantic comedy that satirizes gooey Hollywood storytelling tropes. It casts Meg Ryan and Matthew Broderick, two stalwarts of the rom-com genre, as a bitter pair united by a hatred of their respective exes, who are now dating each other. Ryan and Broderick spy on their former partners and, of course, eventually fall for each other, but the film never sacrifices its acidic tone, even as their relationship turns tender.
---
Armageddon (1998, directed by Michael Bay)
If nothing else, Armageddon is a crucial cultural artifact: a portent of American culture's jingoism in the 2000s, when blockbuster action sequences had the tone and tenor of Budweiser commercials. Where Michael Bay's prior film, The Rock (which is much better regarded), had tapped into the U.S. military's dysfunction and despondency post-Vietnam, Armageddon sees the country uniting to obliterate an evil asteroid by turning to … the oil industry. (It also spends a good chunk of time mocking post-Soviet Russia.) Despite the ridiculous plotting and Bay's frenetic editing of every set piece, Armageddon is the clearest distillation of his macho brand of propaganda, designed to have audiences cheering by the end (against their better judgment). Listen to Ben Affleck's gleeful commentary to triple the entertainment factor.
---
Blackhat (2015, directed by Michael Mann)
Five years ago, one of the great contemporary directors still working made a globe-trotting cyber thriller starring Thor himself and was completely ignored. Booed by critics and dumped by its studio into the doldrums of January, Blackhat made only a shocking $8 million at the domestic box office. Yet it's a terrific entry in Michael Mann's esteemed body of work (which includes other movies, such as Heat, Miami Vice, and Manhunter, that were underrated in their day). Chris Hemsworth plays a hard-bodied hacker who's released from prison to battle a shadowy online terrorist; like many of Mann's later films, Blackhat is a story of the analog world's struggle to confront its digital future, wrapped up in a very masculine action saga. If you can, try to catch the director's cut, which cleans up some of the film's dense plotting and airs regularly on FX.
Watch it on: FX
---
The Box (2009, directed by Richard Kelly)
This is the third film directed by Richard Kelly, a onetime wunderkind who burst onto the scene with the 2001 cult hit Donnie Darko. The Box is also his best, though few have recognized it as such. It was a bomb on release, getting poor reviews and the rare dishonor of an F from CinemaScore. But its wild ambition is second to none, spinning Richard Matheson's mordant short story "Button, Button" into a paranoid 1970s epic—part domestic drama, part psychological horror, part sci-fi fantasy revolving around a NASA expedition to Mars and magic portals. This movie has short, simple scares that I've never forgotten, and a plot convoluted enough to obsess over forever. I live in hope of a fourth film from Kelly.
---
Constantine (2005, directed by Francis Lawrence)
Fifteen years after its release, this remains one of the best and cleverest comic-book adaptations ever made, and probably the most underrated entry in Keanu Reeves's cinematic career. This is a horror thriller that dives into biblical fantasy, casting a varied ensemble (Tilda Swinton, Djimon Hounsou, Gavin Rossdale, and Shia LaBeouf) as various angels and demons doing battle in modern-day Los Angeles. Based on Alan Moore's Vertigo comic Hellblazer, Constantine junks a lot of the established hallmarks of the character John Constantine (he's supposed to be a witty Brit who looks like Sting), but that doesn't matter. Reeves's laconic style is a perfect fit for the cynical antihero, and Rachel Weisz thrives in twin roles as sisters on either side of an infernal crime that Constantine is called to investigate.
Watch it on: DC Universe
---
The Counselor (2013, directed by Ridley Scott)
Of the seven films made by Ridley Scott in the past decade, none is more critically reviled than The Counselor, a knotty crime drama written by Cormac McCarthy and featuring an all-star ensemble that includes Brad Pitt, Javier Bardem, Michael Fassbender, Penélope Cruz, and Cameron Diaz. Summarizing its noir-ish plot, which revolves around the Juárez, Mexico, drug trade, is impossible, but the film is worth watching simply because there's nothing like it. McCarthy's florid dialogue and Scott's hazy visuals are bewitching, and every actor gives an energetic performance pushed to ridiculous heights (one scene in particular, involving Diaz and a Ferrari, is hypnotically baffling). The Counselor is a dark acquired taste, but a deeply satisfying one.
---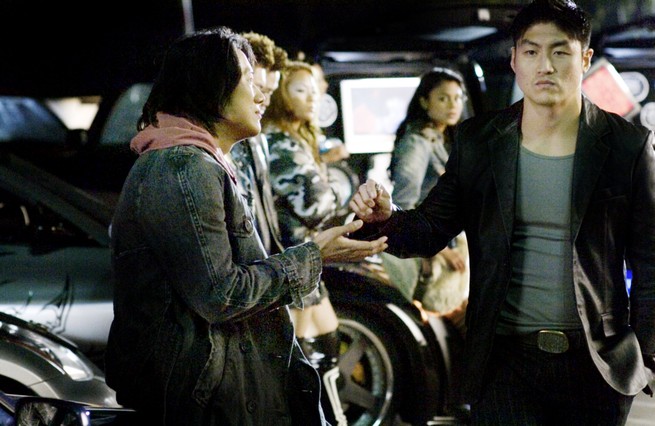 The Fast and the Furious: Tokyo Drift (2006, directed by Justin Lin)
After the success of the first Fast and the Furious movie, in 2001, Vin Diesel's car-racing franchise struggled to stand out until 2009, when its original cast returned under Justin Lin's direction for the surprise smash Fast & Furious. But the groundwork for that revitalization had been laid three years earlier with Tokyo Drift, Lin's debut film in the series. Though Tokyo Drift introduces Sung Kang as the fan-favorite character Han, none of the series's other beloved characters appears. Yet Lin's skill with crisp action and quick-paced banter—built up in his fantastic breakthrough, Better Luck Tomorrow, which also starred Kang—makes this one of the best in the franchise.
---
Hulk (2003, directed by Ang Lee)
Coming off the resounding success of Crouching Tiger, Hidden Dragon, Ang Lee could've made any film he wanted. He picked an adaptation of Marvel Comics' most tortured star, the Hulk (Eric Bana). At the time, the movie was seen as odd, mocked for its wobbly CGI, and suffered one of the largest box-office drops in history for a blockbuster after its opening weekend. Viewed now, given the cookie-cutter format of contemporary superhero movies, it's a startling experience. Lee turns his film into a living comic book, zooming in and out of boxy frames and inventing a visual language that could've become an exciting norm for the medium. The story, which sees the Hulk doing Freudian battle with his demonic father (Nick Nolte) and unearthing dark family secrets, is bizarre, and thrillingly so.
Watch it on: Starz
---
In the Cut (2003, directed by Jane Campion)
Every film Jane Campion has directed since her Oscar-winning The Piano (1993) is underrated and underseen, but In the Cut was perhaps her biggest flop on release. That was partly because it subverted Meg Ryan's usual bubbly onscreen persona, casting her as Frannie Avery, an introverted English teacher who starts dating the detective (Mark Ruffalo) investigating a murder case in her apartment building. It's a sweaty, grisly, and sexually charged thriller that swerves from strange comedy to gory horror from scene to scene. But that tonal whiplash is one of Campion's smartest storytelling tools, properly rattling viewers and plunging them into Frannie's mixed-up headspace.
Watch it on: Crackle
---
Jennifer's Body (2009, directed by Karyn Kusama)
This is the movie that landed Karyn Kusama in "movie jail" for almost a decade: a gleefully bloody teen-horror comedy that was undone by the high expectations for its script. The writer, Diablo Cody, had won an Oscar the previous year for her Juno screenplay, and though this follow-up had that film's humor, its intense gore and flippant humor were too much for critics at the time. Fortunately, Jennifer's Body is already being reevaluated as a trashy classic, a nastier update of movies like Heathers that turns the social competition of high school into a literal bloodbath. Kusama has also reemerged as a filmmaker, with the excellent indie horror The Invitation.
---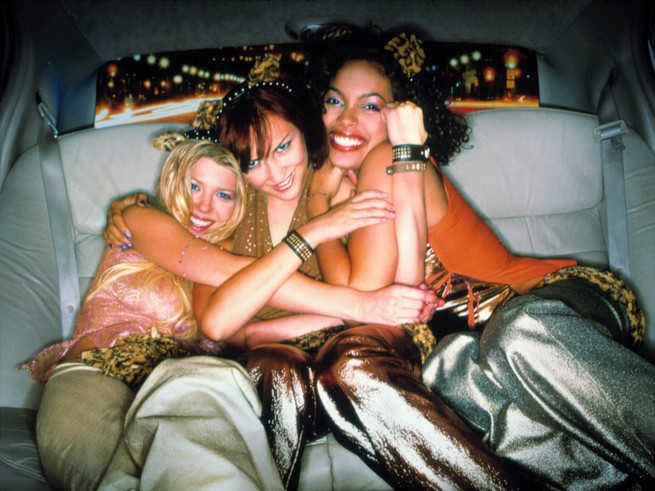 Josie and the Pussycats (2001, directed by Harry Elfont and Deborah Kaplan)
This knowing revival of the Archie Comics series was a failure on release, but has deservedly attracted a cult following in the years since. It's a pitch-perfect parody of the manufactured pop pipeline in the early 2000s, watching as the chipper rock band comprising Josie (Rachael Leigh Cook), Melody (Tara Reid), and Valerie (Rosario Dawson) is run through the major-label mill. Parker Posey and Alan Cumming play perfect corporate villains, and almost every scene is suffused with ostentatious subliminal advertising, with au courant brand names crowding the frame. It's a bitingly clever work, with a great power-pop soundtrack that includes contributions from the late Adam Schlesinger.
Watch it on: Hulu with Cinemax, Xfinity
---
Jupiter Ascending (2015, directed by Lana Wachowski and Lilly Wachowski)
In the 2010s, blockbuster studio filmmaking made a hard pivot to existing intellectual property for its biggest movies: Star Wars, comic books, anything audiences might have nostalgia for. The Wachowskis, as they often do, went their own route. After giving cinema one of its greatest franchises in 1999 with The Matrix, the duo took a different direction in 2015 with a loopily operatic sci-fi epic rooted in nothing but their own imaginations. They were pilloried by critics. Jupiter Ascending is a wonderfully absurd space fairy tale starring Channing Tatum as a dog-man, Eddie Redmayne as an immortal arch-capitalist villain, and Mila Kunis as a secret princess who unwittingly owns the property deeds to our solar system. If you can get on this movie's wavelength, you'll find much to enjoy in its many flights of fancy.
Watch it on: Netflix
---
Non-Stop (2014, directed by Jaume Collet-Serra)
Since the surprise success of Taken in 2008, Liam Neeson has played a broken-down man forced to take the law into his own hands in countless mid-budget action dramas: Unknown, Cold Pursuit, The Commuter, Run All Night, and many more. Non-Stop is easily the best of them, partly thanks to Jaume Collet-Serra, a Spanish director who is one of the finest purveyors of modern pulp cinema (along with many Neeson movies, his other credits include The Shallows and Orphan). Set entirely on an airplane flying from New York to London, Non-Stop follows an alcoholic air marshal who gets caught in a deadly battle when a terrorist starts texting him. Perfectly befitting its setting, this thriller has the plot of the best kind of airplane paperback, with just the right number of twists and turns.
Watch it on: Sling
---
Ocean's Twelve (2004, directed by Steven Soderbergh)
Despite coasting to box-office success, Ocean's Twelve was disliked on release for swerving in the opposite direction from the über-cool Ocean's Eleven. Critics dismissed it as overindulgent, pretentious, and ultimately pointless: The heist plot is nigh-impossible to understand, most of the crucial exposition is entirely absent, and there's a subplot in which the character played by Julia Roberts pretends to be the real Julia Roberts. In hindsight, though, the film is a perfect deconstruction of sequel logic, showing the difficulty of finding new directions for a beloved cast of characters. Where Ocean's Eleven was all smooth style, Ocean's Twelve is a knowing subversion that lays bare the ridiculous fallacy of movie-star charm. It also happens to be very, very funny.
---
Pain & Gain (2013, directed by Michael Bay)
Practically every Bay film has been dismissed by reviewers on release, and often for good reason. His high-octane storytelling style makes the simplest scenes of dialogue utterly hyperactive, and most of his recent efforts are about talking robot toys. But Pain & Gain was a sly departure for this director, a low-budget (by his standards) crime comedy that feels like a Coen Brothers movie on growth hormones. Based on a true story, Pain & Gain is about three bodybuilders (played by Mark Wahlberg, Dwayne Johnson, and Anthony Mackie) who embark on a harebrained kidnapping scheme for easy money; naturally, things quickly go awry. Bay doesn't abandon his trademark energy, but instead deploys it as satire—these characters might think they're in a flashy action movie, but their circumstances are far more mundane and depressing.