Celebrities Have Never Been Less Entertaining
Top singers and actors are live-streaming from quarantine, appearing equally bored and technologically inept.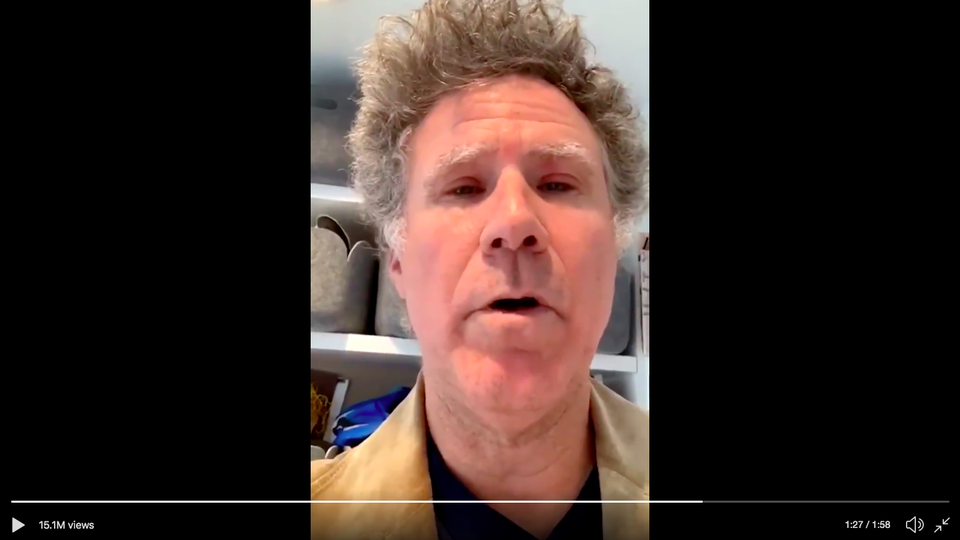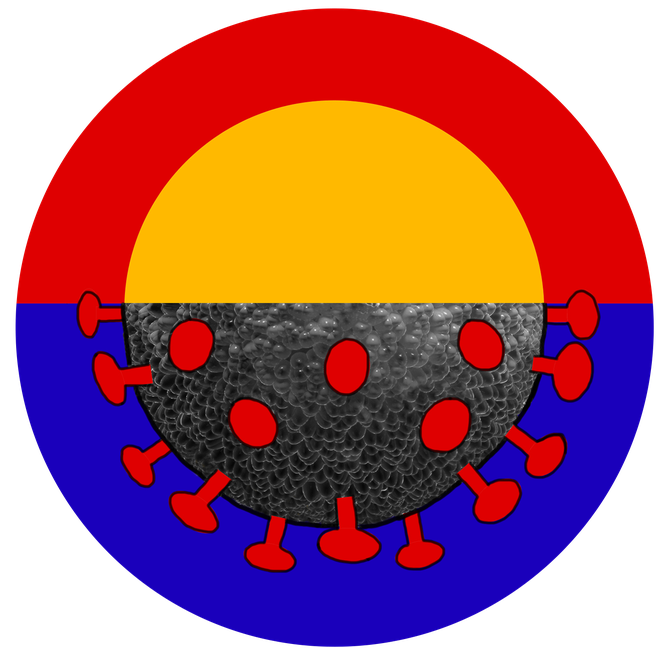 Editor's Note: This article is part of "Uncharted," a series about the world we're leaving behind, and the one being remade by the pandemic.
---
As I skipped from live-stream to live-stream on Instagram, examining the multi-splendored way in which lighting can be weird and banter can be pointless, I came across the radio show of a friend from high school. He was giving a sage and stoned-seeming monologue about how, right now, we may not be able to "answer" problems but we can at least "respond" to them. Then someone he knew called in to his broadcast. The screen split in two, and this new speaker began talking about "the Oprah conspiracy." This phrase sent me to Google, where I found that Oprah had just denied a preposterous rumor that she'd been arrested. That rumor had been spread by the conspiracy group QAnon, which generally has been spouting theories that the coronavirus is a hoax cooked up by the global elite to cover up unspeakable crimes.
That any noticeable faction of people would so impugn Oprah is yet another sign that we are living through extraordinary and disturbing circumstances, the likes of which have never been seen before. Yet, as the deadly consequences of the coronavirus pandemic ripple worldwide, it's unsurprising to see paranoia set in. One clear fact, however, might comfort the conspiratorial mind: The celebrities definitely, definitely are not in charge right now.

For evidence, turn to the instantly infamous clip of stars singing John Lennon's "Imagine." Or rather, don't turn to it; you'll be happier having not watched. The Wonder Woman actor Gal Gadot rang up a famous crew including Natalie Portman, Jamie Dornan, Sia, Pedro Pascal, Zoë Kravitz, Sarah Silverman, Leslie Odom Jr., Jimmy Fallon, Will Ferrell, Norah Jones, and Cara Delevingne to record clips of themselves singing lyrics about a world without war or possessions. Most of these people are not vocal talents; most of them very much enjoy that we live in a world of possessions. Literally and figuratively tone-deaf, edited with the finesse of a middle schooler making a vacation slideshow on 2002 software, this "Imagine" somehow made a global pandemic feel even more hopeless than it already does.
One thing to hope for in these dark times is that coronavirus #content will one day be forgotten as we resume our regularly scheduled programming. For now, Hollywood's elite personas have isolated in spacious and well-stocked estates from which they are posting videos attempting to cheer up the masses. It's interesting, if not always reassuring, to see these folks ply their crafts unmediated, without the screenwriters and film editors and cinematographers who typically help shape their images. Millions are tuning in. But often what they are finding is no more remarkable than whatever is happening in the viewer's own living room.
It's like that old Us Weekly motto "Stars—They're Just Like Us!" has been made law. The live-streams I've watched in the past few days of pop stars and TV actors and mildly famous drag queens make them appear equally bored and equally technologically inept. Some houses are cluttered and some are immaculate. Everyone fumbles with the phone camera. Everyone ums. Many people make a similar observation that the commenters sure do have some funny usernames. Many people think what's happening now is "crazy" and "scary." Some of the best dispatches from fameland, in fact, lean into the normalcy and tedium. There's the actor Sam Neill posting a chuckle-worthy video of his freshly laundered collection of shoes, which he has no reason to wear.
The people who are most associated with spectacle now seem the smallest, even as they try to use their platform for a greater aim. Miley Cyrus has been hosting daily self-care broadcasts branded with the effortful acronym BRIGHT MINDS (the second "i" is for "inflammation," which we gotta fight). The first such video came, creepily, from a darkened room. There, Cyrus digitally chatted with Daniel Amen, the celebrity psychologist whose famous brain-scan technique has been criticized as unscientific, but who, with Cyrus, mostly dispensed harmless coaching about not drinking too much booze when in isolation. In another installment, Cyrus found a more appropriately zany, colorful backdrop and did a split-screen talk with fellow pop star Demi Lovato. The technological connection was so bad, with feedback creating a doom loop of echoes, that it was hard to fully comprehend their discussion. Still it was cute when Cyrus joked that she and Lovato connected as kids because they were both, secretly, "gay as fuck": an unforced, funny, and humanizing moment.
More promising are the performers setting out to, well, perform. Last week, Chris Martin of Coldplay kicked off the #TogetherAtHome concert series, in which various artists will hold live-stream concerts to draw attention to coronavirus relief efforts. Coldplay has become a band defined by polish, but viewers here got quite the opposite: Martin in a fisherman's sweater and beanie, fragile-seeming and stammering nervously into the camera. For the first few minutes, viewers sent in requests and he failed to remember how to play the asked-for songs, or else he did only a few bars. But once he got to the choice Coldplay cuts—including a tingly rendition of their best track, "Trouble"—a slight magic coalesced.
Martin then verbally threw the baton to John Legend, who the next day performed a set at home next to his shelf of Grammys. His wife, Chrissy Teigen, sat on the piano, drank wine (it was about 1 p.m. their time), and mocked her husband's corniness, mercilessly. The chorus of Legend's new single, for instance, argues that "actions speak louder than love songs," and Teigen was quick to note the irony that love songs are all Legend plays. Legend sounded as strong as he always does, but the taste of stir-crazy domestic hijinks was the real highlight. I felt a similar amusement when I tuned in to the home concert by the country star Keith Urban, who played his rollicking radio anthems while his wife, Nicole Kidman, danced as if tens of thousands weren't watching.
Have there been any great moments to come from quarantine concerts? Pull up the first anti-ennui dispatch from the French pop star known as Christine of Christine and the Queens for a few mesmerizing minutes. With poise and humor, in an excellently funky '70s suit, she sings, dances, and pops random athletic squats in a recording studio. The camera moves with her, and she moves with the camera; it's one level of DIY below feeling like a music video. Notably, it required other people to accomplish the performance—we see friends of hers moving a camera on a cart. Production values, remember those? In her next daily broadcast, Christine was alone at home, trying on funny hats and live-chatting with another alt-pop star, Charli XCX. "What do you guys want to see now?" Christine asked. "Do you want to see performances? Do you want to see high people watching Cats?"
Charli XCX seemed convinced: "People want dumb shit."

I'm not so sure that's right—or at least, if the shit is dumb, it's competing with the dumb fun of videochatting with your own, unfamous friends. Only a certain breed of artist truly excels at social-media nonsense. For example, Cardi B. Perhaps unsurprisingly, the first viral song of this pandemic comes courtesy of an Instagram video in which the rapper shouted, "Coronavirus! Shit is real!" The Brooklyn DJ iMarkkeyz then sampled that line for a short danceable track that is now working its way up the iTunes charts. Blessedly, Cardi B has continued to provide pandemic-themed laughs. The other day she issued a call for any of her fans at the Pentagon to give her a briefing on the pandemic. "I don't know if you can tell, but I'm losing my fucking mind," she growled. "I want to put on my fucking expensive outfits, and I want to go out." If you can't quite relate, that's okay—she's a professional, and thankfully for the anxious and aimless at home, she's still doing her job.