"And the Oscar Goes to …": Our 2020 Academy Awards Predictions
Can Parasite triumph over 1917? Will Brad Pitt win his first acting Oscar? Here is The Atlantic's forecast.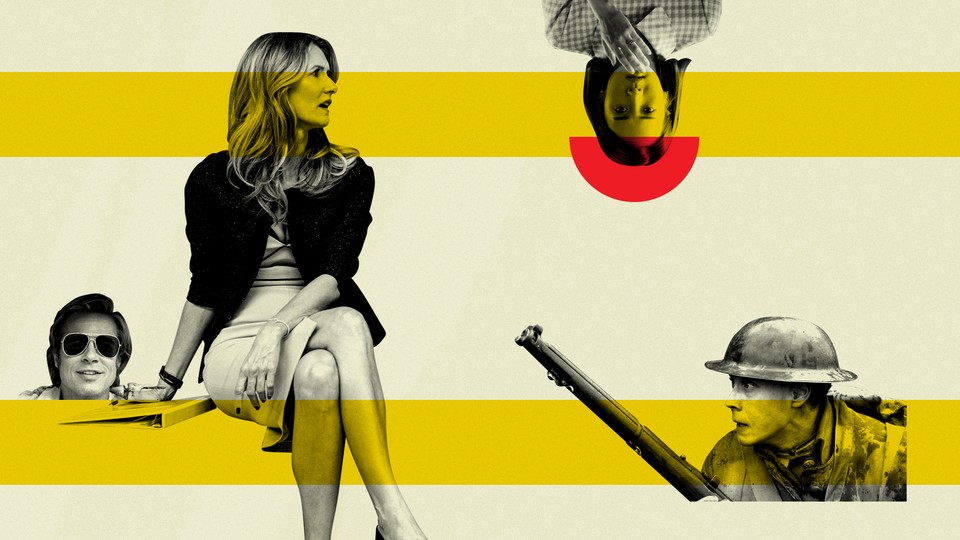 You know an Oscar race has gotten boring when Brad Pitt starts using it to test out material for stand-up comedy. The superstar has won every major precursor trophy leading up to this year's Academy Awards, which will air on ABC at 8 p.m. EST on Sunday, February 9. For his performance in Once Upon a Time in Hollywood, Pitt has won the Golden Globe, the Screen Actors Guild award, the BAFTA, the Critics' Choice Award and numerous others, giving a different but equally pithy speech for each. For the BAFTAs, he didn't even attend, having co-star Margot Robbie read a cute bunch of one-liners on his behalf that began, "Hey Britain! Heard you just became single; welcome to the club!"
Pitt's nonchalant march to expected Oscar glory has typified a dull awards season, one in which the four acting winners have been seemingly set in stone for months, and an initially chaotic Best Picture race has coalesced around Sam Mendes's crowd-pleasing late entry 1917. That could mean that Sunday's ceremony, which has no host and is taking place earlier than usual, is a bit of a drag—which is also exactly what the Academy hoped to avoid by moving up their deadlines by a few weeks. For years, shows like the Golden Globes and the SAG Awards have stolen a little of the Oscars' ratings thunder by offering a preview of what's to come. This year, those shows have taken the surprise out of everything, and unless something radical happens (on the level of Moonlight's 2017 win or Olivia Colman's triumph last year), Hollywood's biggest night of the year will end with a whimper. Here's what I expect to happen.
---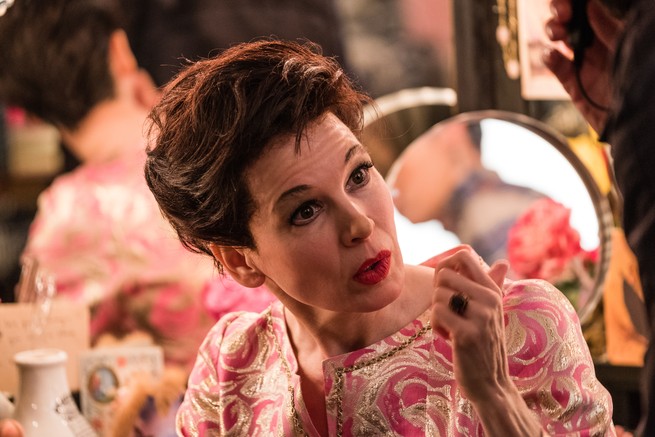 Best Actress
Nominees: Cynthia Erivo (Harriet), Scarlett Johansson (Marriage Story), Saoirse Ronan (Little Women), Charlize Theron (Bombshell), Renée Zellweger (Judy)
Despite the presence of three young and exciting talents (Erivo, Johansson, and Ronan) who have yet to win a trophy, this race has been seemingly locked since September, upon the release of the biopic Judy. Though Zellweger already has an Oscar (she won for Cold Mountain in 2004), she is doing one of the Academy's favorite things—impersonating a celebrity, which meant tackling the serious challenge of imitating Judy Garland's voice for several concert scenes. That, combined with the narrative around Zellweger's comeback as an actor after a six-year break, will be enough to propel her to a second win, despite subtler and bolder performances from much of her competition. Ronan, now a four-time nominee at the age of 25, did some of her most confident work to date in Little Women, but as is so often the case with the Oscars, she'll likely have to wait until she's considered overdue for a win.
Who Will Win: Renée Zellweger
Who Ought to Win: Saoirse Ronan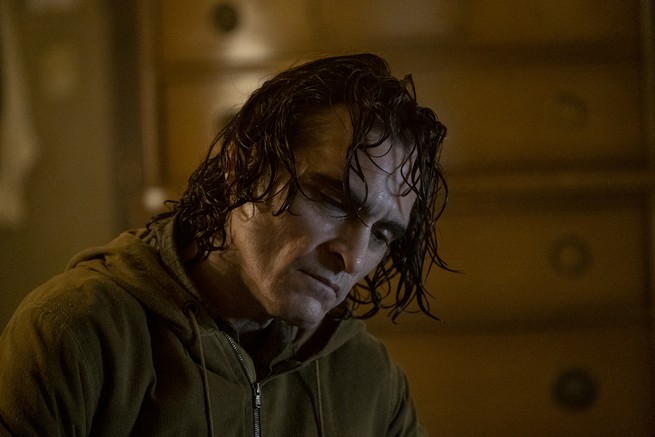 Best Actor
Nominees: Antonio Banderas (Pain and Glory), Leonardo DiCaprio (Once Upon a Time in Hollywood), Adam Driver (Marriage Story), Joaquin Phoenix (Joker), Jonathan Pryce (The Two Popes)
For the past few years, this has been a comparatively weak category, but you could build a compelling shortlist out of actors who were snubbed for a nomination this time around—Adam Sandler, Eddie Murphy, Taron Egerton, Robert De Niro, Daniel Craig. After Marriage Story debuted on Netflix, it seemed the winner could be Adam Driver, now established as one of Hollywood's premier leading men, giving a dynamic and sympathetic performance for his close collaborator Noah Baumbach. But Oscar voters often favor work that leans on physical transformation, and that approach is best typified by Phoenix's becoming gnarled and painfully thin for his discomfiting role as the Joker.
Despite the fact that a prior actor won for playing the Batman villain (Heath Ledger for The Dark Knight), Phoenix has won every major precursor for Joker and has given some thoughtful speeches as he picked up his trophies, shouting out his fellow nominees at the SAG awards and speaking about systemic racism in the film industry at the BAFTAs. Despite his prickly public reputation, this awards season has become a coronation for Phoenix, a four-time Oscar nominee who is highly regarded by his peers. My personal favorite of the year was Banderas's quiet and devastating work in Pedro Almodóvar's Pain and Glory, but given that film's much smaller box-office imprint, a nomination will probably be his only reward.
Who Will Win: Joaquin Phoenix
Who Ought to Win: Antonio Banderas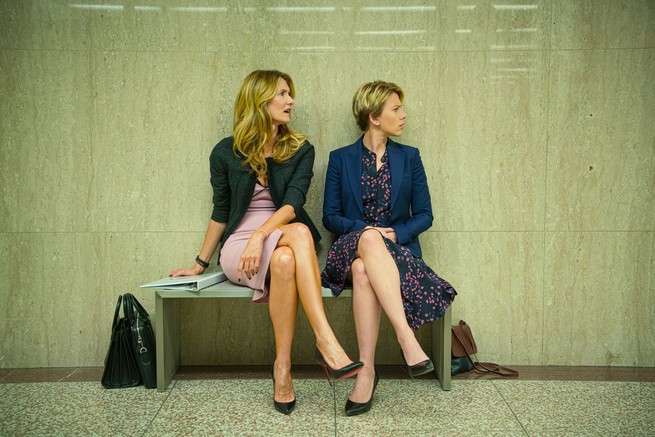 Best Supporting Actress
Nominees: Kathy Bates (Richard Jewell), Laura Dern (Marriage Story), Scarlett Johansson (Jojo Rabbit), Florence Pugh (Little Women), Margot Robbie (Bombshell)
Perhaps the most exciting supporting-actress contender of the year, Jennifer Lopez in Hustlers, was bizarrely snubbed for a nod despite critical plaudits and box-office success. Either way, this award has been sewn up for Dern for quite a while, a career-capping trophy after a particularly tremendous past decade on screens big and small (with Enlightened, Wild, Big Little Lies, and The Last Jedi among the highlights). Her work as the divorce attorney Nora Fanshaw in Marriage Story is typically arresting stuff for Dern, if a little one-note. Aside from Lopez, I was particularly bewitched by Pugh's star-making turn as Little Women's most difficult character, but voters likely view her as a first-time nominee with a bright future ahead of her.
Who Will Win: Laura Dern
Who Ought to Win: Florence Pugh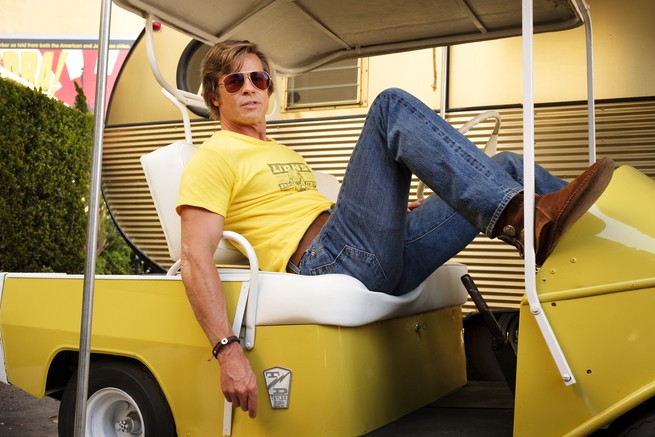 Best Supporting Actor
Nominees: Tom Hanks (A Beautiful Day in the Neighborhood), Anthony Hopkins (The Two Popes), Al Pacino (The Irishman), Joe Pesci (The Irishman), Brad Pitt (Once Upon a Time in Hollywood)
All of the other nominees in this field already have Oscars for acting—indeed, Hanks has two. Pitt, who did collect a Best Picture trophy for producing 12 Years a Slave, has four acting nods but zero wins. His work as the stuntman Cliff Booth in Quentin Tarantino's latest film should change that, marking something of a comeback for the actor (who has stuck to smaller roles in recent years). Much like Hanks and Hopkins, he's being nominated for a quasi-lead performance, one where he splits screen time with another big co-star, but as Cliff literally tells Rick Dalton (Leonardo DiCaprio), he's there to carry his load.
Who Will Win: Brad Pitt
Who Ought to Win: Brad Pitt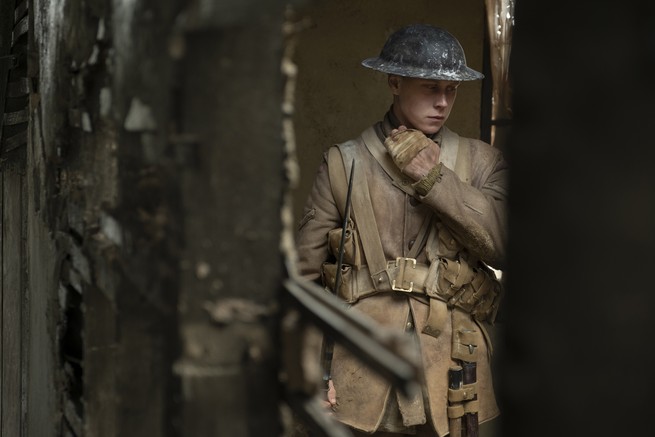 Best Director
Nominees: Bong Joon Ho (Parasite), Sam Mendes (1917), Todd Phillips (Joker), Martin Scorsese (The Irishman), Quentin Tarantino (Once Upon a Time in Hollywood)
Since it connected at the box office last summer, Tarantino's languorous elegy to '60s Hollywood seemed like the default Oscar front-runner, as well as a chance for the auteur to finally win an award for directing (he has two for writing). But being in the lead for months provides ample opportunity for late-breaking contenders to steal your thunder, and that has happened with Sam Mendes's 1917, a visually spectacular First World War drama. Though Mendes already has an Oscar in this category (for American Beauty), he fits the profile of recent winners such as Alfonso Cuarón, Alejandro González Iñárritu, Ang Lee, and Damien Chazelle, who mounted technically masterful productions.
Mendes's closest challenger is Bong Joon Ho, as this category could be the perfect place to reward the widely beloved Parasite, and splits between Best Picture and Best Director are common at the Oscars. But given that 1917, with its faux one-take camerawork, is so visually dynamic, Mendes remains the one to beat.
Who Will Win: Sam Mendes
Who Ought to Win: Bong Joon Ho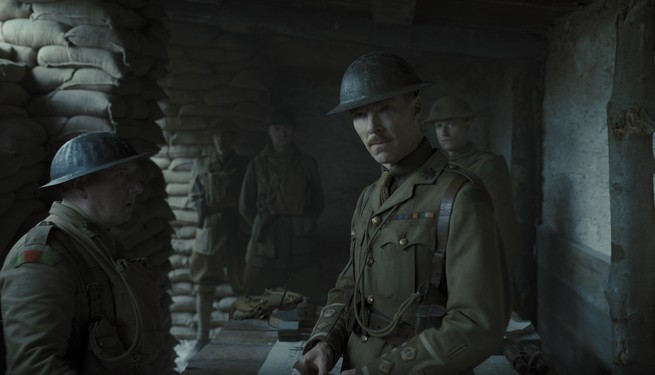 Best Cinematography
Nominees: Jarin Blaschke (The Lighthouse), Roger Deakins (1917), Rodrigo Prieto (The Irishman), Robert Richardson (Once Upon a Time in Hollywood), Lawrence Sher (Joker)
The technical categories will be 1917's chance to clean up, and its camerawork is virtually guaranteed a big win. Deakins, one of the most respected cinematographers alive, waited decades for his first Oscar, winning in 2018 for Blade Runner 2049 after 13 nominations. He should easily collect his second on Sunday, sweeping aside other Best Picture nominees and The Lighthouse, a fun and surprising inclusion for its grainy, black-and-white moodiness.
Who Will Win: Roger Deakins
Who Ought to Win: Jarin Blaschke
Best Original Screenplay
Nominees: Noah Baumbach (Marriage Story), Bong Joon Ho & Han Jin Won (Parasite), Rian Johnson (Knives Out), Sam Mendes & Krysty Wilson-Cairns (1917), Quentin Tarantino (Once Upon a Time in Hollywood)
A loaded category this year means that a strong contender like Baumbach (who has never won an Oscar) is likely on the outside looking in. This race seems to be between two titans: Tarantino, the two-time winner for writing, and Bong. I'd give a slight edge to Bong, who has collected several precursors; along with Best International Film, this is where voters will look to recognize Parasite.
What Will Win: Bong Joon Ho & Han Jin Won
What Ought to Win: Bong Joon Ho & Han Jin Won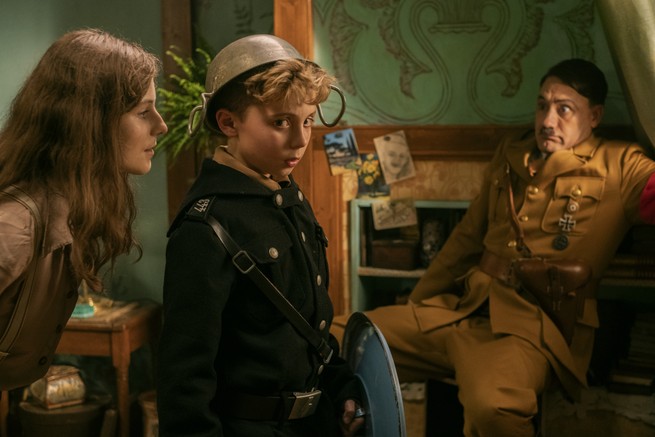 Best Adapted Screenplay
Nominees: Greta Gerwig (Little Women), Anthony McCarten (The Two Popes), Todd Phillips & Scott Silver (Joker), Taika Waititi (Jojo Rabbit), Steven Zaillian (The Irishman)
This contest comes down to two pieces of radical adaptation for Best Picture nominees. Waititi's Jojo Rabbit is a comical take on a serious book (Caging Skies by Christine Leunens), transforming an internal tale of a young Nazi's coming-of-age into a slapstick farce. Gerwig took Louisa May Alcott's beloved novel and chopped it into pieces, cutting between its two timelines with verve and energy to highlight its brilliant parallel storytelling. I preferred Gerwig's film, but Waititi seems to have the edge for the Oscars, having won the BAFTA and the Writer's Guild awards.
What Will Win: Jojo Rabbit
What Ought to Win: Little Women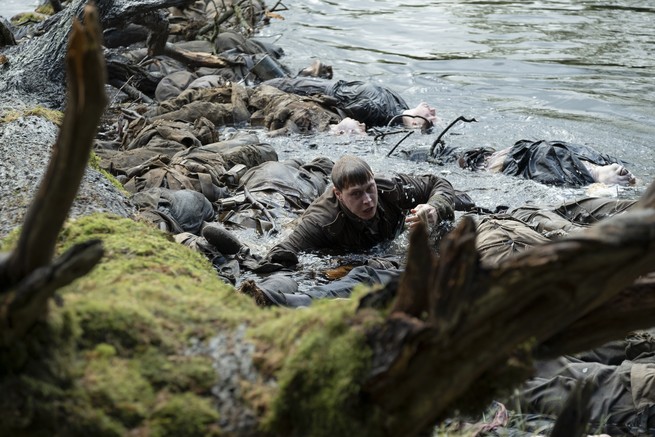 Best Picture
Nominees: Ford v Ferrari, The Irishman, Jojo Rabbit, Joker, Little Women, Marriage Story, 1917, Once Upon a Time in Hollywood, Parasite
As I noted earlier, Once Upon a Time in Hollywood seemed like an early front-runner then faded as the precursors kicked into high gear, with 1917 storming in late and winning the Golden Globe for Best Picture, along with the coveted Directors Guild and Producers Guild awards. If 1917 wins, it'll be the first Christmas release to take the Best Picture trophy since Slumdog Millionaire in 2009; arriving so late on the calendar is usually seen as a hindrance for building Oscar buzz. For 1917, it was the perfect way to blow open a stagnant race. Its biggest competition at this point is Parasite, which captured the crucial Screen Actors Guild ensemble award and the WGA prize, as well as the majority of rave reviews. Bong's searing tragicomedy is the year's surprise word-of-mouth hit, both trenchant and certain to endure as a pop-culture milestone. Beyond that, it would be the first foreign-language film to win in this category, a historic breakthrough that the Academy could trumpet. But will enough voters rank it first?
What Will Win: 1917
What Ought to Win: Parasite