Harvey Weinstein's Pain
As his criminal trial begins, the mogul seems to believe that the language of pain used by his accusers applies just as readily to himself.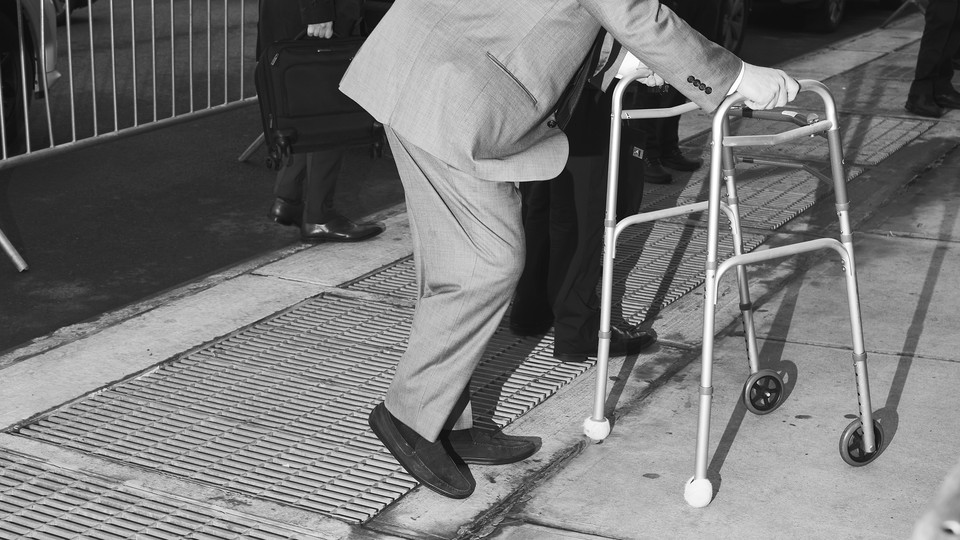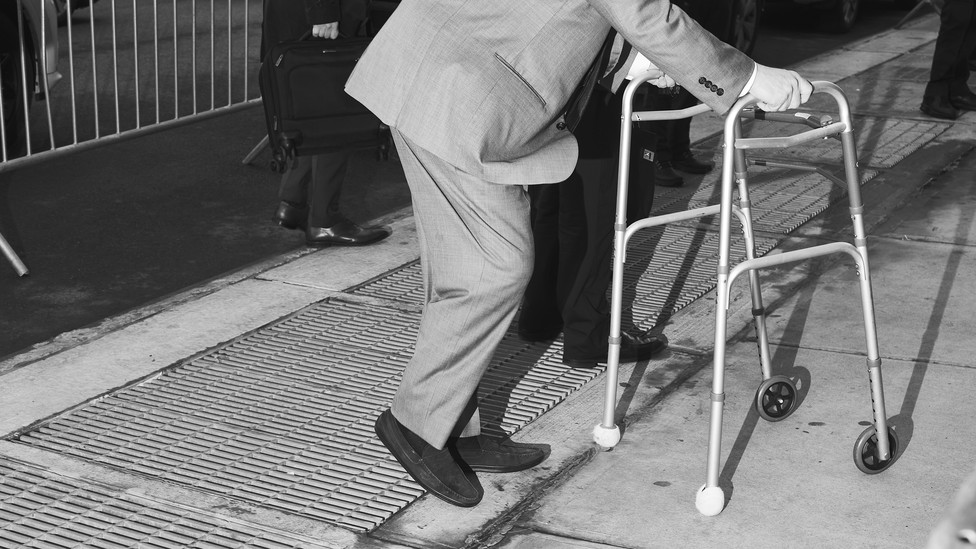 "I've found a spiritual connection I never had. In that, I have experienced the power of being vulnerable."
On Monday evening, in The New York Times, Harvey Weinstein did what he has been doing for decades: He explained the world from the perspective of Harvey Weinstein. This particular explanation came in the form of an email the accused rapist sent to the reporter Alan Feuer, for an article that explores what Weinstein's life has been like in the past year and a half, as he has awaited the criminal trial that begins this week.
"Harvey Weinstein's Dark Days" is rich in reporting and tense in tone. The story features friends of Weinstein, both named and anonymous, sharing information about how he has been passing the time since his arraignment ("reading books, watching streamed TV shows, Googling himself and nervously obsessing about the outcome of his trial"). The story also features Weinstein writing notes to Feuer about vulnerability—notes belying a belief that the language of pain used by Weinstein's accusers applies just as readily to himself.
Weinstein, he and those remaining loyal to him share, is "terrified." He is "dazed." And he is "utterly isolated." He suffers. He is making a performance of the suffering. A car accident this summer—Weinstein swerved his Jeep, he said, to avoid a deer—led to pain so severe, he said, that he required back surgery to ease it. Weinstein, just after the operation, gave an interview to the New York Post, which ran with a hospital-room photo shoot that featured, among other images, a close-up shot of Weinstein's blood-filled IV bag. Weinstein walks, now, when he appears in public, hunched over a walker, its spindly legs shod with tennis balls.
People of the State of New York v. Harvey Weinstein, which will hear opening statements this morning and is expected to span many weeks, will be in one way a test of facts: A jury, its members selected last week, will decide whether Weinstein raped a woman who has chosen to stay anonymous and whether he assaulted Mimi Haleyi, a former Weinstein Company employee. (Weinstein has denied ever engaging in nonconsensual sexual encounters.)
But the Weinstein trial will also be, as such exercises always are, a test of sympathies. A small number of the women whose allegations against the former producer cannot be charged as crimes, because of statutes of limitation, will testify at the trial as "prior bad acts" witnesses. And Weinstein's defense, for its part, will very likely make use of a strategy that is common precisely because it is effective: attempting to discredit the women who speak out against him on the stand, portraying them as venal and/or vengeful and/or confused. Weinstein's lawyers may well attempt to argue that alleged sexual abuse, committed in the shadows, is in the end a Rashomonic reality: Who can know, when she says one thing and he says another, what is finally true?
Weinstein's most recent public appearances, though—appearances that put the pain in "sympathy campaign"—suggest an additional tactic at play: an attempt to shift the focus away from the women and toward the accused. Weinstein-in-pain, as a figure in the trial, suggests an effort to transfer the terms from what Harvey Weinstein is alleged to have done to what Harvey Weinstein is alleged to have felt: sorrow, fear, bewilderment, despair. (Regret does not, however, seem to be one of the emotions that have visited Harvey Weinstein as he has awaited his trial: "He thinks he's the victim," a friend of the mogul told the Times. "He doesn't blame himself for anything.")
The women may have suffered, Weinstein's pain allows, but so has Weinstein himself. After all this time and all he has lost, his pain argues, perhaps he has suffered enough.
Pain is a canny argument, because pain is unfalsifiable. Pain is relatable, and it is powerful. A year and a half ago, Christine Blasey Ford, the research psychologist, told the U.S. Senate in measured tones about the facts of an evening as she recalled them. Brett Kavanaugh, fighting for a job but also for a birthright, countered with anger and indignation and torment and tears, making his own kind of theater. Kavanaugh won the argument that day, in the eyes of the only jury that mattered. Trials are emotional things. And the Weinstein trial will likely carry yet more reminders that, in a country that claims all to be equal in the eyes of the law, some are more equal than others.
Another tactic Weinstein's defense team will very likely deploy—indeed, the tactic on which Weinstein's defense might well hinge—is that consent, too, is an emotional proposition. That it is subject, as social interactions will be, to misunderstandings. Weinstein, according to a former colleague who spoke with the Times, thought that his encounters with the women he is charged with abusing were in fact "transactional." The defense has suggested, in court filings, that it will make a similar argument to the jury this week. Weinstein's alleged crimes, the idea would follow, amounted not to rape or assault, but rather to that most relatable of things: a simple misreading of the room. Weinstein misunderstood. And Weinstein, also, has been misunderstood. That is one source of his pain. And at this point, hasn't he suffered enough?