Poem of the Week: 'The Death of Slavery' by William Cullen Bryant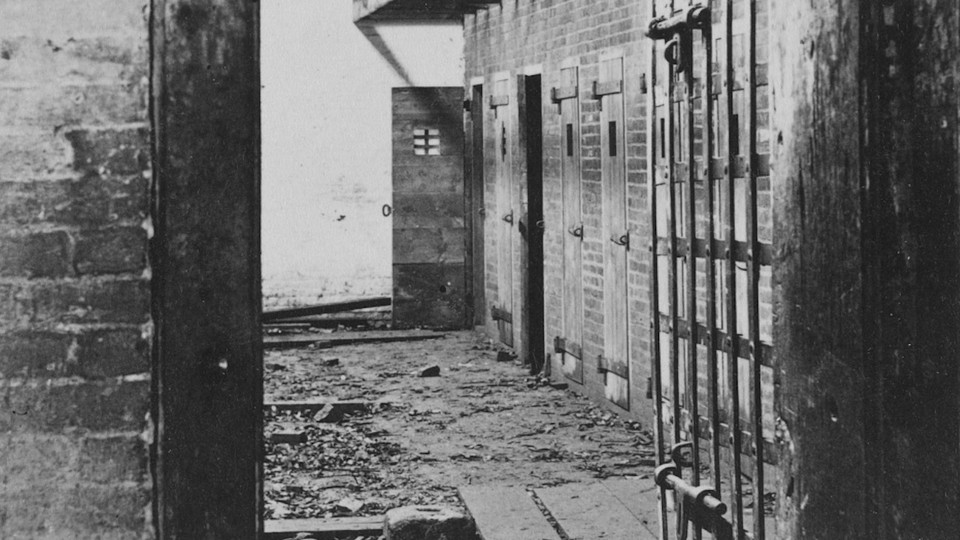 Editor's Note:
This article previously appeared in a different format as part of The Atlantic's Notes section, retired in 2021.
This year I've spent my working hours in a distant American past, reading contemporaneous accounts of abolitionism, civil war, and Reconstruction in the deepest reaches of our archives.
Over the last few months this position has sometimes felt disjointed from the constant stream of news coming out of Congress and the White House. But this week the two eras collided violently when efforts to take down Confederate monuments were met with protests by white supremacists and neo-Nazis. Confederate generals became the subject of articles, protests, and presidential flim flam, and Frederick Douglass reemerged on our homepage as a powerful political voice.
So, though it was written more than 150 years ago, William Cullen Bryant's "The Death of Slavery" feels relevant today. In the poem, published in our July 1866 issue, Bryant hails the abolitionist victory at the close of the Civil War by addressing his words to the institution of slavery itself—that "great Wrong," that "scourge," finally at the end of its "cruel reign."
Like The Atlantic's founders, Bryant was fiercely opposed to slavery. He repeatedly gave voice to his abolitionism in the editorials he penned as the longtime editor of the New York Evening Post, and was an emphatic supporter of the anti-slavery Free-Soil and Republican Parties and particularly of Abraham Lincoln's 1860 presidential campaign. The grand moral language and triumphant tone of "The Death of Slavery" evince the fervent outrage with which he viewed America's "peculiar institution," and the equally fervent exultation he felt when it finally ended.
The last stanza of the poem, in which Bryant addresses the physical remnants of slavery, feels particularly resonant at the end of this long and difficult week. It reads:
I see the better years that hasten by
   Carry thee back into that shadowy past,
   Where, in the dusty spaces, void and vast,
The graves of those whom thou hast murdered lie.
          The slave-pen, through whose door
          Thy victims pass no more,
Is there, and there shall the grim block remain
   At which the slave was sold; while at thy feet
Scourges and engines of restraint and pain
   Moulder and rust by thine eternal seat.
There, 'mid the symbols that proclaim thy crimes,
Dwell thou, a warning to the coming times.
You can read the rest of the poem here, and find more verse about the Civil War in our archives.