Poem of the Week: 'Jazz' by Theodore Maynard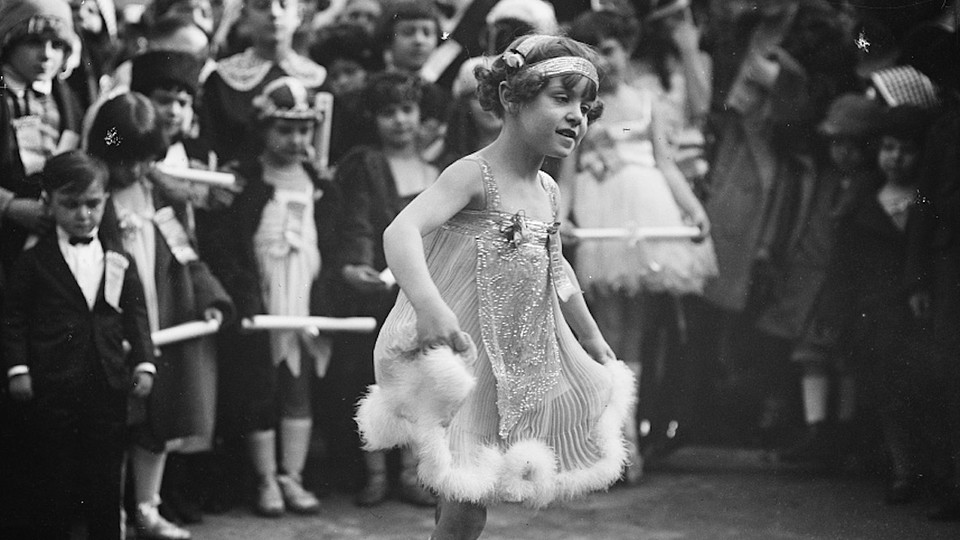 Editor's Note:
This article previously appeared in a different format as part of The Atlantic's Notes section, retired in 2021.
The first jazz recordings were made a century ago, in late February 1917. Just five years later, Carl Engel reported in our August 1922 issue, "Jazz is upon us everywhere." The music was spreading into venues across the United States and Europe, and Engel, for one, was not a fan. He found the dancing inspired by "this delirious caterwauling" particularly offensive: "silly, lewd gyrations … the release of tension in a witless, neurotic stratum of society" that were "not precisely setting an example of modesty and grace." Still, he later acknowledged, "jazz—good jazz—is not devoid of musical possibilities, not wanting in musical merit," even if the "prurient panders of the musical fraternity" and "deplorable dances of our day" were beyond defense.
Theodore Maynard, on the other hand, thought modest and restrained dancing was ill-suited to the new music. In "Jazz," from our January 1922 issue, he describes a cabaret scene in which wealthy patrons rise to dance to a jazz song. Maynard sees none of the "silly, lewd gyrations" that Engel condemned. Instead, he puzzles over the lack of passion and enthusiasm in the dancers, so out of touch with his own reaction to the music:
                                                           Gay
   They were not. They embraced without dismay,
Lovers who showed an awful lack of awe.

Then, as I sat and drank my wine apart,
   I pondered on this new religion, which
   Lay heavily on the face of the rich,
Who, occupied with ritual, never smiled—
Because I heard, within my quiet heart,
Happiness laughing like a little child.
You can read the full poem here.