Tell Us: What Was Your Meet-Cute With Jane Austen?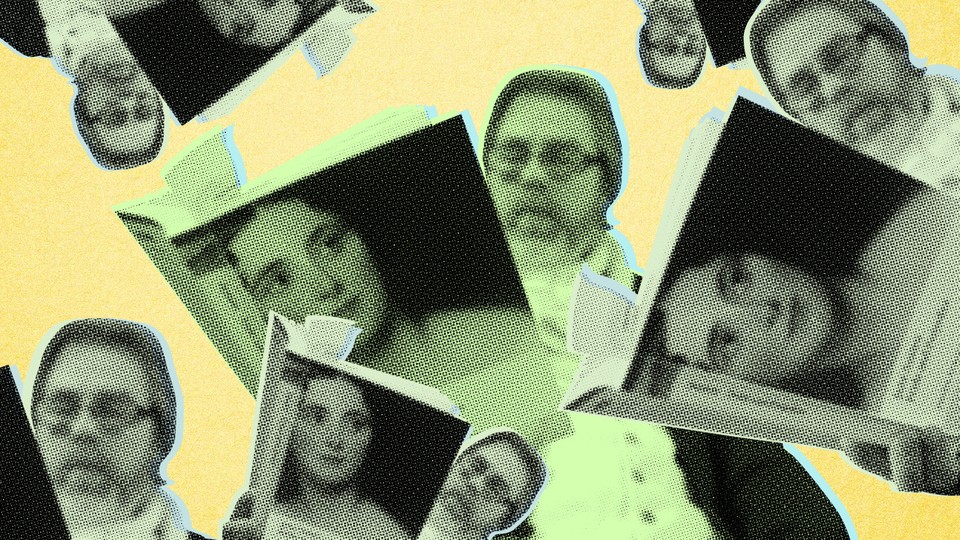 Editor's Note:
This article previously appeared in a different format as part of The Atlantic's Notes section, retired in 2021.
If you, like me, are a fan of Jane Austen's novels, you must acknowledge the crucial importance of a good introduction. And I owe my enduring Austen addiction to my mom—who, with all the best parts of a Mrs. Bennet's concern for her daughter's well-being, introduced me to Ang Lee's adaptation of Sense and Sensibility when I was still young enough to play make-believe as Marianne Dashwood. From there I was hooked; we watched Gwyneth Paltrow in Emma and Laurence Olivier in the 1940 Pride and Prejudice, which I mostly appreciated for the hoopskirts. For a few years we made the viewing of the six-hour BBC Pride and Prejudice into an annual ritual, involving homemade cream scones (clipped from the New York Times recipe page), marmalade, English breakfast tea, and (this was the part I found most exciting) sugar cubes. Mom spread out the china and antique doilies she never had an excuse to use, and I'd stitch outfits for my dolls in imitation of the heroines.
At the two- or three-hour mark we'd take a break to clear away the crumbs; my dad, who normally folded laundry in front of a college basketball game, would bring a hamper up from the basement; and in this way my family absorbed Austen into our lexicon of inside jokes. Dad perfected the Mr. Collins wave; Mom adopted "icky Wicky" as an insult; and to this day we tease each other with imitations of Lady Catherine, pronouncing ourselves in haughty falsetto "most seriously displeased."
I soon outgrew the tea parties, but I haven't outgrown Jane. Today—200 years after Austen's death on July 18, 1817—I still turn to her novels and to the many adaptations of them for insight and comfort. Austen's shaped my interests as a reader, my voice as a writer, and my confidence as a young woman—but all of it traces back to watching those movies when I was a kid. And so, to kick off a reader discussion in Notes about Austen's legacy, I asked my mom to tell me how she, in turn, was first introduced to Austen. She replied:
I think I must have met Lizzie and Mr. Darcy when I was a teenager, probably on a lazy weekend afternoon when I had time to kill and was flipping through channels on TV. Back then you could always find an old black and white movie, like an Abbott and Costello or an Alfred Hitchcock, on the local station. That's how I discovered the 1940 version of Pride and Prejudice, with Laurence Olivier and Greer Garson. I loved it. It was so campy and lively, with the over the top costumes and stagey acting, and it seemed like the actors were having so much fun. I had never read the book, so I didn't know that they took so many liberties with the story.  

Years later, when I was a mom with two kids and money was tight and time was scarce (no more lazy Saturday afternoons), I heard on Fresh Air that there was a new annotated Pride and Prejudice. By then I owned the book and had read it a few times, but I was excited to get a hold of that annotated version even though I felt guilty spending the money.  I wanted to read all the details, the background explanations, get to know them better. I remember sneaking in a trip to Barnes and Noble between errands, and then sitting in the car and opening up that fat volume. The sun was shining outside. I knew I had to get  going, get back to work; but for a brief, stolen moment, I was alone with Jane and her lovers.
Do you remember your first meeting with an Austen novel? Have Austen's characters played a significant role in your life? Fill out this form to tell us your story, and we'll share some of the responses next week—and follow along on this thread for more Austenian discussion.