Poem of the Week: 'Memo' by W. G. Sebald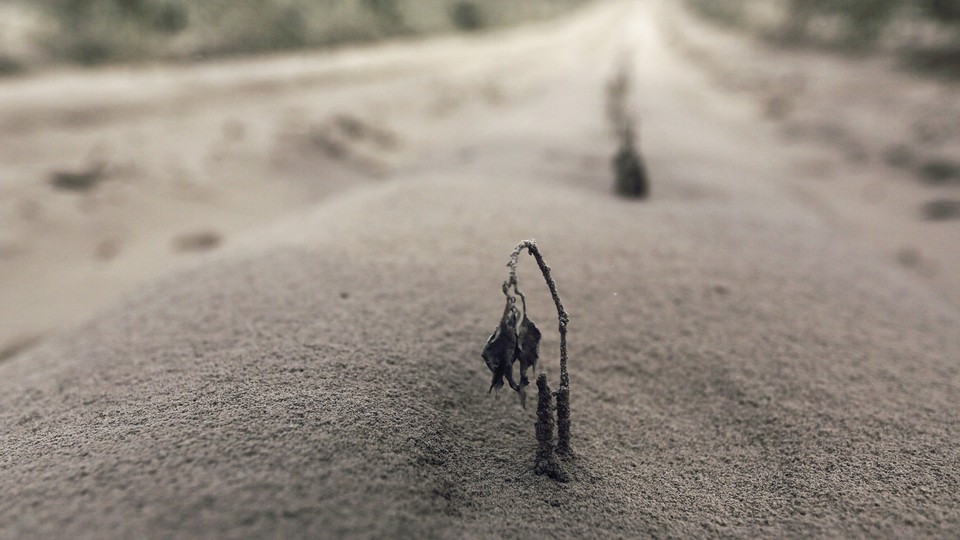 Editor's Note:
This article previously appeared in a different format as part of The Atlantic's Notes section, retired in 2021.
W. G. Sebald was born in Germany just a year before the end of World War II, and grew up in the conflict's long shadow.  In his prose, he explored the landscapes of postwar Europe—the ruined cities, the lethal machinery of the Holocaust, the vast collections of records—and the themes of memory, loss, and decay that they embodied. Though he wrote them decades after moving to England to work as a university lecturer, his books deal largely with the Holocaust and the shame and reticence that pervaded post-war Germany, and he grappled often in his writing with his own German identity.
His poetry, though more abstract and concise, confronts much of that same subject matter with a similar tone of understated grief. At times—as in "The Secrets," posthumously published in our January/February 2012 issue—his verse is opaque, constructed of references to and snapshots of Germany without much explication of their thematic or emotional weight.
But in others, like "Memo," which appeared in our pages later that same year, the significance of Sebald's phrases is clearer, even in their abstraction. In six increasingly short couplets, the poem lays out a bare-bones guide for mourning, or moving forward, or a little of both.
Translated from the original German, here's "Memo" in its entirety:
Build fire and read
the future in smoke

Carry out ash and
scatter over head

Be sure
not to look back

Try out
the art of metamorphosis

Paint face
with cinnebar

As a sign
of grief