Poem of the Week: 'Wants' by Edith Wharton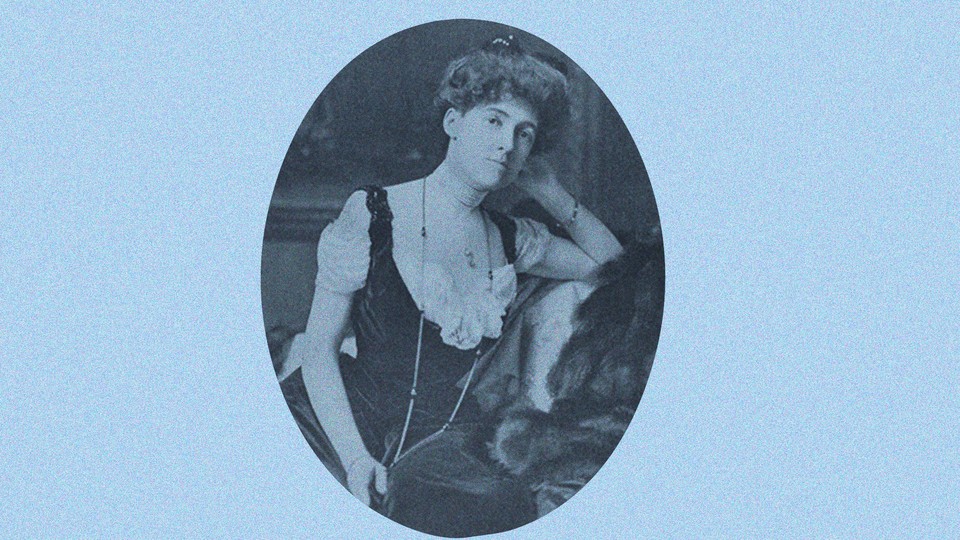 Editor's Note:
This article previously appeared in a different format as part of The Atlantic's Notes section, retired in 2021.
Before she was a Pulitzer Prize-winning author, Edith Wharton was unpublished and unmarried Edith Jones, a young writer still developing the "sharp eye" that British novelist Margaret Drabble praised in her short stories and the "empathy and ambivalence" that our own Ta-Nehisi Coates found, and loved, in The Age of Innocence.
Wharton's transformation from teenage poet to acclaimed novelist can be charted in our archives, beginning with writing from the very start of her career. Her work first appeared in The Atlantic in 1880, when she was just 18, after a family friend sent some of her poems to our co-founder Henry Wadsworth Longfellow. Accordingly, Longfellow sent them to William Dean Howells, the editor at the time, who ultimately published five of them.
In one of these poems, titled "Wants," Wharton describes the evolution, and continual disappointment, of women's desires over the course of their lives. "We women want so many things," she begins: happiness, companionship, romance. "But," she continues,
     when both love and friendship fail,
    We cry for duty, work to do;
Some end to gain beyond the pale
    Of self, some height to journey to.       

And then, before our task is done,
    With sudden weariness oppressed,
We leave the shining goal unwon,
    And only ask for rest.
This poem contains hints of the literary skills that distinguish Wharton's later writing: the deft navigation of tonal shifts, the insight into women's position in American society, and the ability to sympathize with that society even as she exposes its shortcomings.
It also marks, along with the four other poems Howells published that year, the beginning of a lengthy and mutually fond relationship between Wharton and The Atlantic. From those first poems to the short stories she published in the early 20th century to her 1933 literary "confessions," it was a relationship that spanned almost as many genres as it did decades.
In an undated letter to another Atlantic editor, Bliss Perry, Wharton expressed her admiration and hopes for the magazine:
I cannot tell you how much praise I think you deserve for maintaining the tradition of what a good magazine should be in the face of our howling mob of critics and readers … And I hope that the Atlantic will long continue to nurse its little flame of sweetness and light in the chaotic darkness of American 'literary' conditions.
I hope so, too.