Poem of the Week: 'Darling' by Naomi Shihab Nye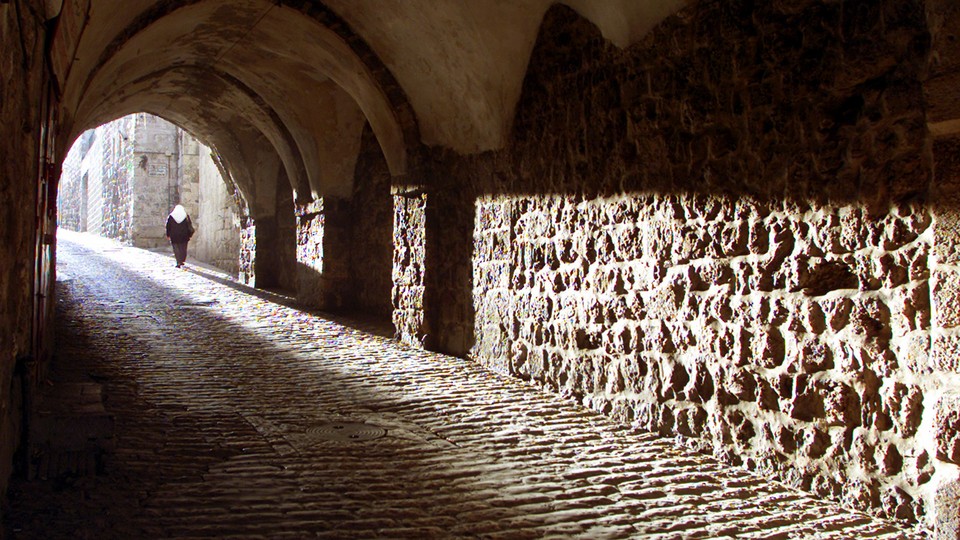 Editor's Note:
This article previously appeared in a different format as part of The Atlantic's Notes section, retired in 2021.
In 1966, at the age of fourteen, Palestinian-American writer Naomi Shihab Nye moved from Missouri to the West Bank with her family in the fraught lead-up to the Six-Day War. They stayed there for only a year, departing for San Antonio before the fighting began, but the experience left a lasting impression on Nye—as did later conflicts in the region.
Nye explores one such conflict, and her relationship to it, in "Darling," from our March 1995 issue. In the poem, she shifts between descriptions of everyday life in Texas and struggle in the Middle East, drawing tenuous connections between the two places through her own memories and experiences. The stanzas are weighted with a sense of loss and separation, even as they link disparate scenes together. But in the contemplative final section, and through her deft navigation between Texas and Lebanon earlier in the poem, Nye speaks to language's power, however fragile, to bridge divisions between places and cultures—or, at least, to the hope that it can.
Here are the first few lines:
I break this toast for the ghost of bread in Lebanon.
The split stone, the toppled doorway.

Someone's kettle has been crushed.
Someone's sister has a gash above her right eye.

And now our tea has trouble being sweet.
A strawberry softens, turns musty,

overnight each apple grows a bruise.
Read the full poem here.