Poem of the Week: 'The Word' by Maxine Kumin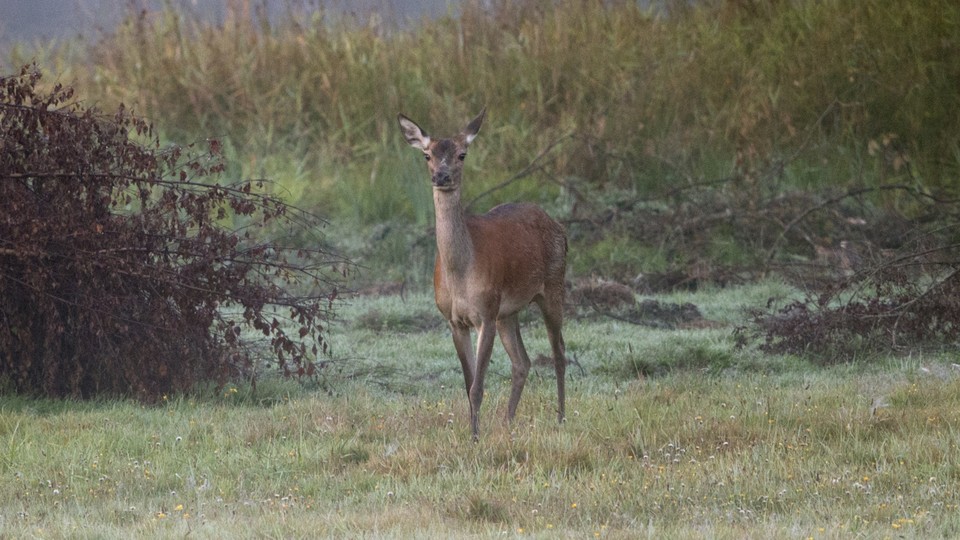 Editor's Note:
This article previously appeared in a different format as part of The Atlantic's Notes section, retired in 2021.
This time of year always reminds me of days spent hiking in the California mountains with my family when I was younger—something about the sunlight and the sudden, abundant greenness of everything, about the way the natural world feels more present and alive even in the middle of the city.
Though it was written about a place thousands of miles distant from the ones I explored as a child, Maxine Kumin's "The Word" reminds me of those days, too. In the poem, Kumin captures a familiar quiet wonder and the feeling of being close to, but not quite a part of, nature as she describes interacting with wildlife around her New Hampshire home. Here are the first few lines:
We ride up softly to the hidden
oval in the woods, a plateau rimmed
with wavy stands of gray birch and white pine,
my horse thinking his thoughts, happy
in the October dapple, and I thinking
mine-and-his, which is my prerogative,

both of us just in time to see a big doe
loft up over the four-foot fence
Read the full poem here, and find more of Kumin's work for The Atlantic here.