Poem of the Week: 'Sixty' by Philip Booth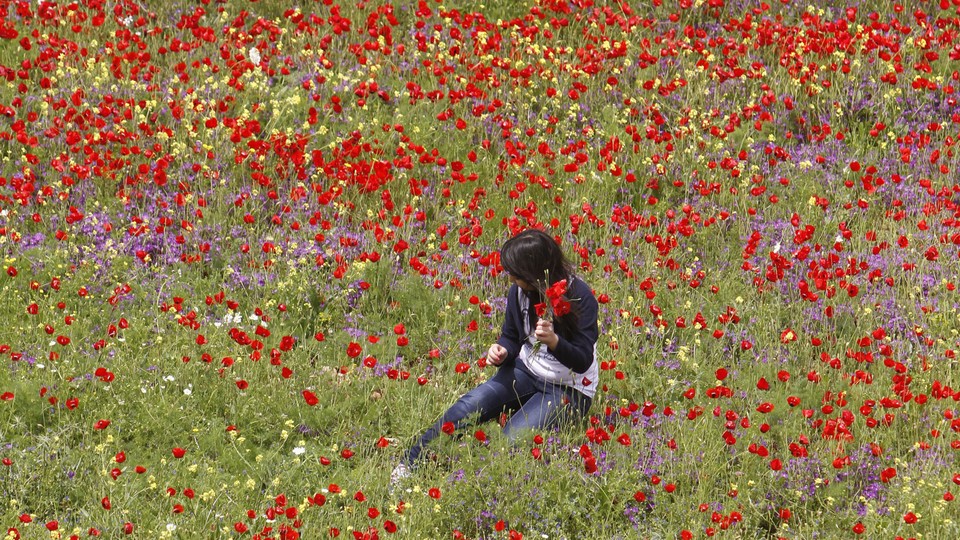 Editor's Note:
This article previously appeared in a different format as part of The Atlantic's Notes section, retired in 2021.
Shortly after New England poet Philip Booth passed away a decade ago, our poetry editor David Barber remembered his work:
Booth published ten collections of laconic, scrupulously crafted lyric verse notable for its spare colloquial language and contemplative presence of mind. Much of his work drew on his intimate local knowledge of the Down East Maine coast in and around his ancestral summer home in Castine, which he portrayed with an exacting nautical eye and a down-to-earth affinity for its flinty vernacular culture.
Booth's love poem "Sixty," from our March 1988 issue, is neither nautical nor particularly "flinty." But it is characteristically spare, contemplative, and brief.
Here's the poem in its entirety:
Spring hills, dark contraries:
a glade in a fall valley,
its one flower steeped with sun.

The there and here of her.
The soft where.
The sweet closeness when.

From dreams awake to turn her.
Remembering, remembering.
And now again. Again.
For more of Booth's verse, read "Ox Pull: Canaan Fair," from our August 1954 issue.