Radical Hope in Adrienne Rich's 'An Atlas of the Difficult World'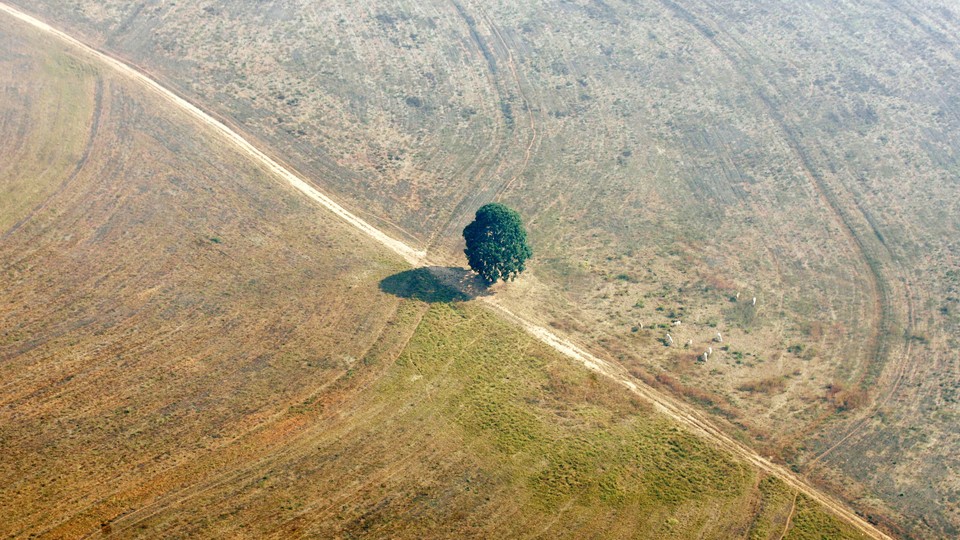 Editor's Note:
This article previously appeared in a different format as part of The Atlantic's Notes section, retired in 2021.
In her 13-section poem "An Atlas of the Difficult World," Adrienne Rich portrays an America of devastation and longing. The first 12 sections chart the geography of American history, traversing the country from California to Vermont, as well as a geography of human empowerment, from "some for whom peace is a white man's word and a white man's privilege" to:
some who have learned to handle and contemplate the shapes of
                    powerlessness and power
as the nurse learns hip and thigh and weight of the body he has
                    to lift and sponge, day upon day …
In particular, Rich interrogates national identity and patriotism when horrific events—she mentions Selma and Wounded Knee—exemplify "your country's moment."
Yet if the antidote to despair is hope, then "Dedications," the last of the 13 sections, is a kaleidoscopic testament to hope, at once a letter and a prayer. Rich turns directly to the reader:
I know you are reading this poem
late, before leaving your office
of the one intense yellow lamp-spot and the darkening window …
She evokes the image of feeble light against growing darkness throughout the poem, juxtaposing the dim desolation of life with the illumination of resistance.
Published in 1991, "An Atlas of the Difficult World" is anchored in grievance and anger over the loss of life in the Gulf War. But Rich's treatment of division and helplessness is timeless. She repeats, "I know you are reading this poem …" 12 times, as though to represent the 12 sections of the poem that come before this one. She speaks to different individuals—a mother, a child, an immigrant—and, by directly summoning them as readers, acknowledges their struggles. "Dedications" becomes a microcosm of the larger poem itself, a cross-section of the country's people. Rich writes:
I know you are reading this poem
in a room where too much has happened for you to bear…
And she captures the way a country itself can seem like an ever-narrowing room, its barriers increasingly stifling. Rich maps the lives of those whose voices are not heard, focusing on events or moments often invisible to others. By doing so, she reconstructs the space of her poetry, using it as a vessel to honor them.
                                                                                I know
you are reading this poem through your failing sight …
because even the alphabet is precious.
Here, the very act of reading becomes an act of survival, an endurance of hope despite adversity. It reminds me of what Junot Díaz wrote shortly after the election—that radical hope is our best weapon, the response to the question: "What now?" The  persistence of the imagined readers of this poem—who will read this poem against all odds, against all misfortunes, across language barriers—reflects radical hope. The poem ends as such:
I know you are reading this poem because there is nothing else
                                 left to read
there where you have landed, stripped as you are.
The nakedness of this last image suggests complete vulnerability, yet also hints at a beginning. It doesn't gloss over or sentimentalize the hardship, but reveals the fundamental empathy in poetry. For me, radical hope is when you find a home in words; when, stripped as you are, there is promise in what comes next.