Poem of the Day: 'King of the River' by Stanley Kunitz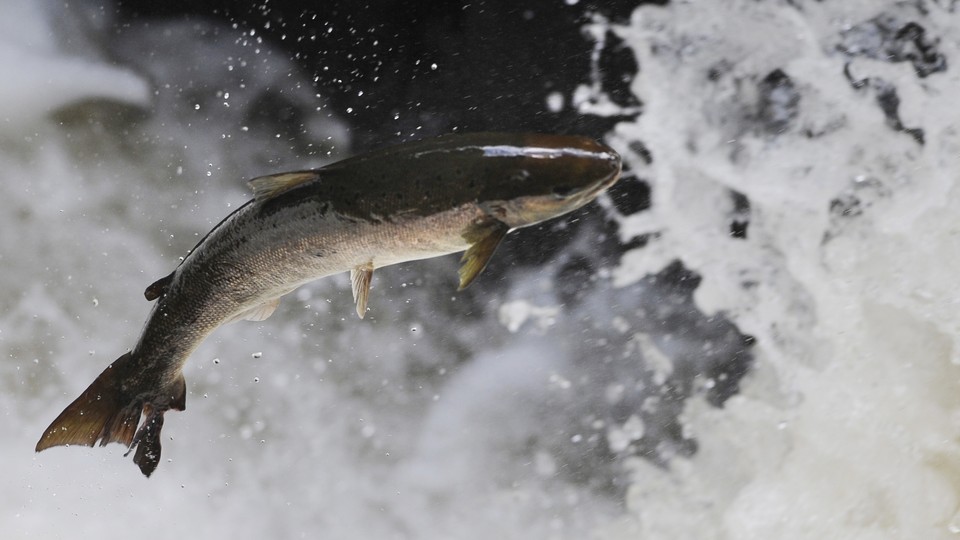 Editor's Note:
This article previously appeared in a different format as part of The Atlantic's Notes section, retired in 2021.
The late Stanley Kunitz began his second tenure as U.S. poet laureate in 2000 at the age of 95. He remains the oldest person ever appointed to the role.
Five years before the appointment, our poetry editor, David Barber, praised Kunitz for continuing to produce remarkable work over the course of decades:
Stanley Kunitz … not only has continued to write poems of a startling richness at an advanced age but has arguably saved his best for last. …

Neither radical nor reactionary, answering to no mandarin aesthetic or modernist insurrection, Kunitz's poetry has kept its own lonely counsels, austere of bearing and constrained in form, yet uninhibited in its depth of human sympathy and tragic feeling. What has emerged from this monkish discipline is poetry rooted in the American meditative vernacular and at the same time reaching back to an Old World oracular tradition of incantation and lamentation—that, and an unnerving strain of astringent grandeur that is entirely Kunitz's own.
One of my favorite Kunitz poems, "King of the River," dates from roughly the middle of his long and extraordinary career. It exemplifies both the lonely austerity and the deep human sympathy that Barber identified in Kunitz's work. In the poem, Kunitz grapples with the aging process as he watches a king salmon struggle against the current of a river. Here are a few lines:
If the power were granted you
to break out of your cells,
but the imagination fails
and the doors of the senses close
on the child within,
you would dare to be changed,
as you are changing now,
into the shape you dread
beyond the merely human.
Read the full poem from our July 1970 issue here. Or, to get a full sense of its incantatory rhythms and that "astringent grandeur," listen to Kunitz read it to below.