Poem of the Day: 'Jersey Rain' by Robert Pinsky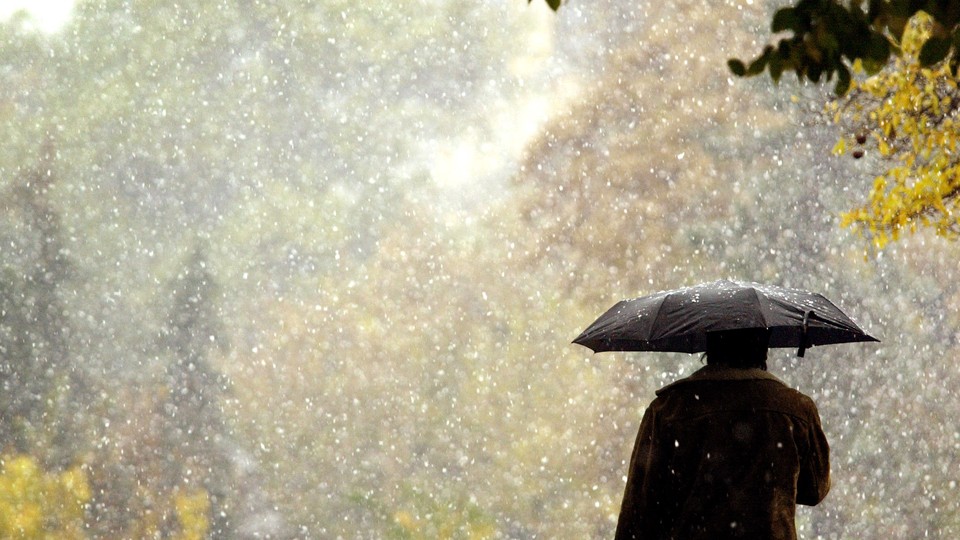 Editor's Note:
This article previously appeared in a different format as part of The Atlantic's Notes section, retired in 2021.
In an online conference with The Atlantic in 1995, the former poet laureate Robert Pinsky meditated on the idea of physical, imagined, and remembered places:
Many of our most energetic and vivid "here"s—one might almost say our most physically vivid "here"s—are in the imagination. Even while making love or playing a sport or eating, most of us are also "here" in our imagination, here in a series of quotation marks …

I am from … a lower-middle-class family in a small town in New Jersey. My grandpa had a bar there. My family was nominally Orthodox Jewish. My work, I think, tries to pull together as many of the different kinds and levels of American speech and experience as I can. I think the class and place I am "from" are good for the imagination—but what "here" is not?
Pinsky brings this sense of his origins into "Jersey Rain," from our April 2000 issue. In the poem, he imputes a sort of magic to the rain of his native state:
I feel it churning even in fair weather

To craze distinction, dry the same as wet.
In ripples of heat the August drought still feeds
Vapors in the sky that swell to smite the state—
The Jersey rain, my rain, in streams and beads
You can read the full poem here, and find some of Pinsky's other works for The Atlantic here.