Poem of the Day: 'Hailstorm' by Kay Ryan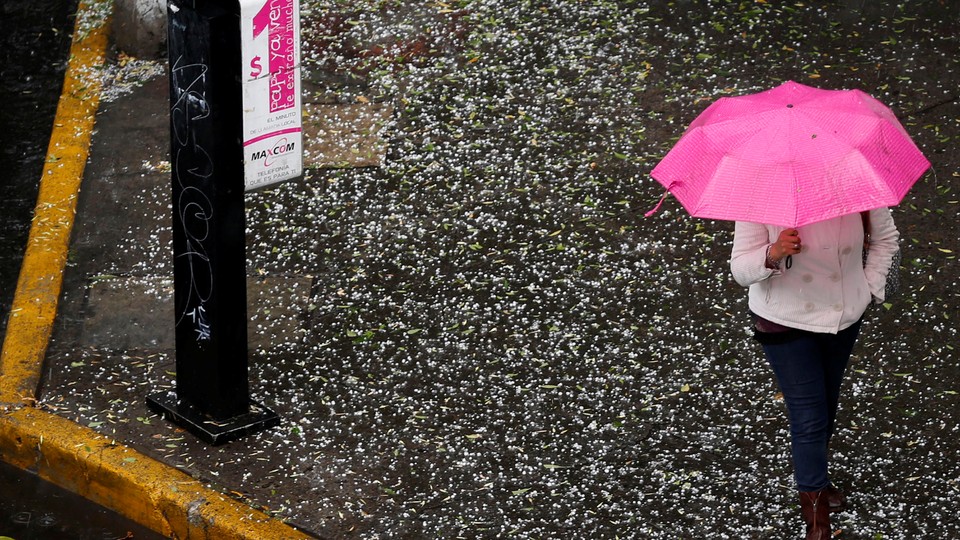 Editor's Note:
This article previously appeared in a different format as part of The Atlantic's Notes section, retired in 2021.
From our December 2003 issue, Kay Ryan's "Hailstorm," in its entirety:
Like a storm
of hornets, the
little white planets
layer and relayer
as they whip around
in their high orbits,
getting more and
more dense before
they crash against
our crust. A maelstrom
of ferocious little
fists and punches,
so hard to believe
once it's past.
Like most of the two-term Poet Laureate's verse, this poem is quick and strange. It offers a take on the world that's appealing for its very spareness and ungracefulness—for the way it disregards expansive narratives and literary stylings to interrogate the peculiar essence of things.
Ryan's poems are short but dense with this insight and, often, with sharp, dry wit and quirky rhymes as well. To get a fuller sense of her distinctive voice, you can read 1993's "This Life" and "Emptiness" and 1998's "Among English Verbs."