Loneliness and Longing in Agha Shahid Ali's 'Stationery'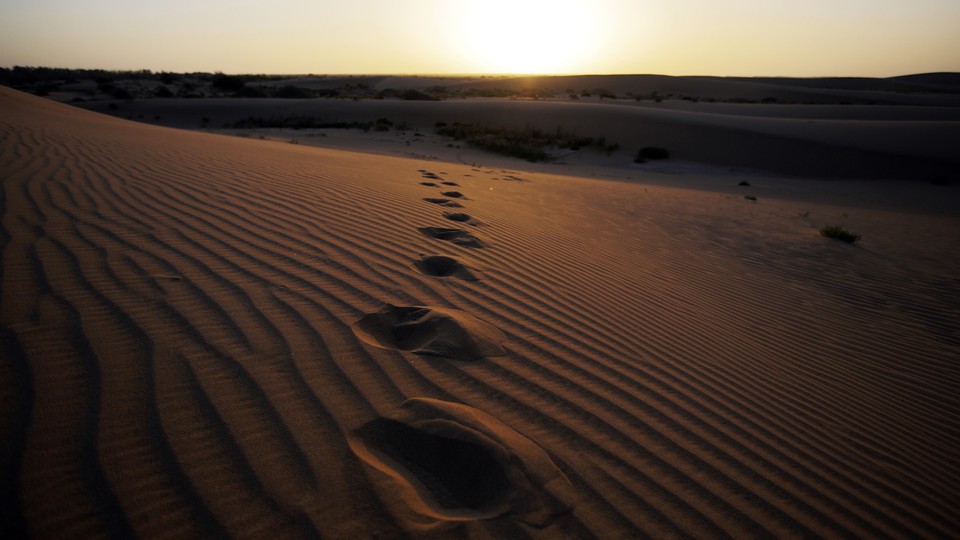 Editor's Note:
This article previously appeared in a different format as part of The Atlantic's Notes section, retired in 2021.
Agha Shahid Ali, a Kashmiri-American poet who passed away in 2001, wrote about a lot of things. Some of those things were specific—Hindu ceremonies, American highways, his mother—but many of them were universal: saying goodbye, the moon, friendship, God. What strikes me about Ali was how he always seemed to be writing from a distance, like he was observing something through a window or from very far away.
I like to imagine it's because he felt caught, like I often do, between two places that were meant to be home but suggested hostility. For a child of immigrants, his poetry is cathartic. It makes me think about China—about how I can recognize its images and symbols, but don't really know it. And about how fully I accept America as part of myself, but how it doesn't always feel the same way about me.
Ali wrote about the violence that tore Kashmir into two separate parcels of land, as well as his lasting feeling of dislocation in American tableaus after he moved to the States at 26. Maybe that's why he had moments like he does in "Stationery," a short, dreamy piece about an ownerless landscape and a vague wish that it would say something back to him. And I think everyone who's ever felt adrift, or abandoned, or lonely, can relate to these last two lines:
The world is full of paper.
Write to me.