Passion and Paradox in John Donne's 'Batter My Heart, Three-Person'd God'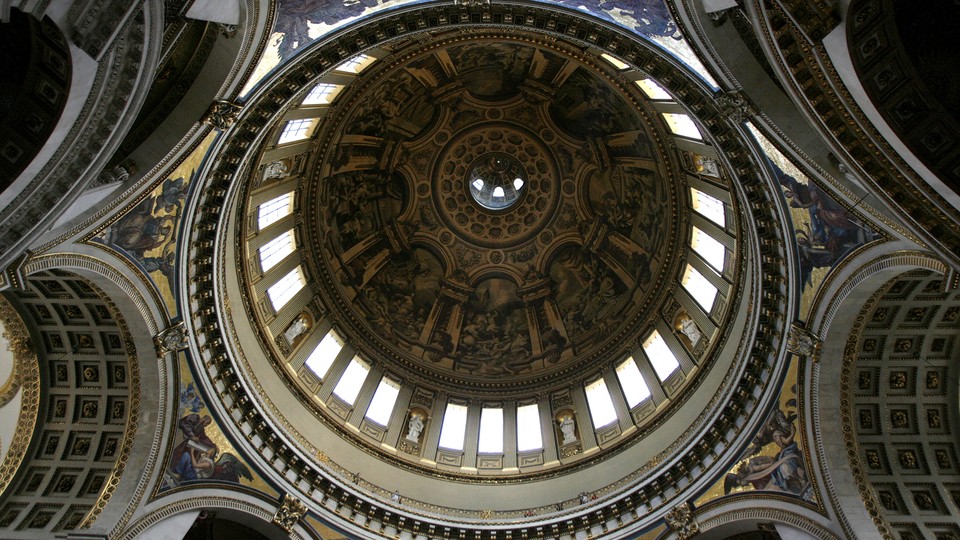 Editor's Note:
This article previously appeared in a different format as part of The Atlantic's Notes section, retired in 2021.
John Donne begins the fourteenth of his Holy Sonnets with a demand that surprised me with its intensity:
Batter my heart, three person'd God, for you
As yet but knock breathe, shine, and seek to mend;
That I may rise and stand, o'erthrow me, and bend
Your force to break, blow, burn, and make me new.
Donne himself was a man of apparently conflicting pursuits and passions: He not only wrote many love poems, but also delivered some of the most influential sermons ever penned in English. In Sonnet 14, his speaker, addressing the Trinity, seems to wrestle with an angel and argue with a partner at once, wrangling abstraction and spirituality in visceral, bodily terms.
The poem's formal excellence lies not in appearing effortless, but in actualizing immense effort, doubt, and strain. Fine, hairline cracks appear in the sonnet's form—the occasional extra syllable, for example—as it drags readers inexorably from line to line, and from one phrase of its unusual argument to the next. The poem, like the poet, generously accommodates tension, paradox, and even outright contradiction to achieve a final unity.
It's a piece worth keeping posted on your wall as a reminder to continue pushing and being pulled by whichever gods batter your heart.