Going Through Hell With H. D.'s 'Eurydice'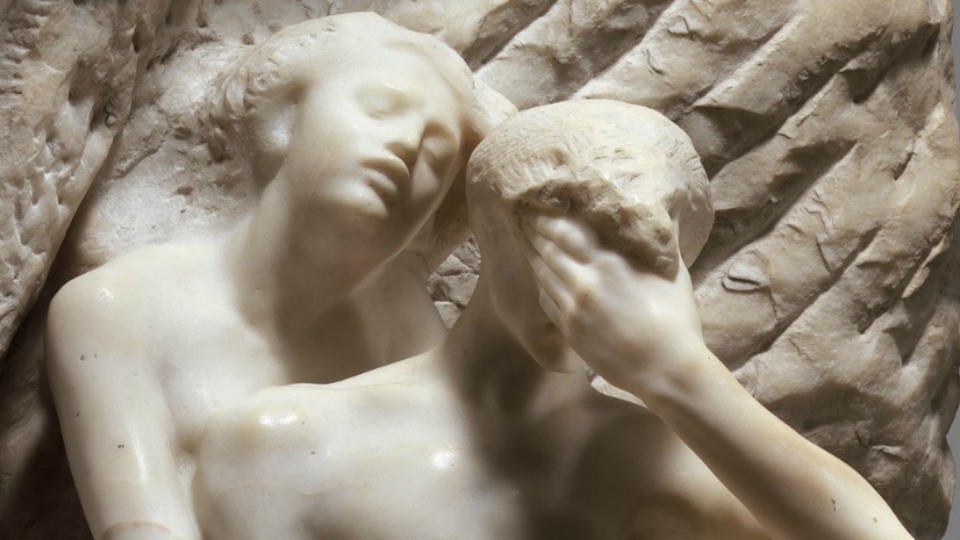 Editor's Note:
This article previously appeared in a different format as part of The Atlantic's Notes section, retired in 2021.
I've been thinking a lot about H. D.'s "Eurydice" in recent months, as politics and life in America have suddenly veered into chaos and darkness—chaos and darkness that seem to have a particular appetite for women, and women's rights.
In Greek myth, Eurydice is a tragic object of love. When a fatal snake bite sends her to hell, her husband Orpheus won't let her go, so he leverages his musical talents into a deal with Hades and Persephone: He may take Eurydice back to earth, and life, with him if he goes in front and doesn't look back at her along the way. But, afraid she is not really there, he does look back. And she is lost forever.
H. D. picks up where the myth ends, with Eurydice cut off, with one glance, from the living world and consigned to an eternity in hell. Addressed to Orpheus, "Eurydice" gives voice to his mythical love's anger and sense of loss, beginning:
So you have swept me back,
I who could have walked with the live souls
above the earth,
I who could have slept among the live flowers
at last;

so for your arrogance
and your ruthlessness
I am swept back
where dead lichens drip
dead cinders upon moss of ash
There's something beautiful about the bitterness she stokes as she goes on, presenting the flowers, the light, the hope she's lost like receipts of what he promised but did not deliver. Here is what I could have had. Here is what you took.
It builds and builds, this bitterness, line by line, until it breaks—"such loss is no loss"—in a turn that finally allows Eurydice to become more than the tragic, beloved thing that Orpheus saw. That enables her to find something of value in herself, beyond the reach of his damning glance or even the darkness of hell.
I love the delicate, persistent way that H. D. articulates this feminine anger. And I love this ending we are left with: this image of a woman who's mistreated, lost, condemned—and strong enough, somehow, to endure.
It's a parting reminder I've needed often though the arguments and apocalyptic articles and elections of the last year: that anger and loss are not all-encompassing. That, as H. D.'s "Eurydice" concludes,
hell must break before I am lost;

before I am lost,
hell must open like a red rose
for the dead to pass.